There's a lot riding on a family camping trip. Anticipation builds as summer approaches. Days are crossed off the calendar. The kids are excited. The parents are a little stressed. But ultimately, it's the stuff of lifelong memories.
Snow Peak was founded in 1958 with a focus on mountaineering equipment—the kind of gear that keeps people alive when they're traversing glaciated peaks. But if you've ever dealt with a toddler having a meltdown at a crowded campground—well, that can be intense, too. Snow Peak shifted their focus to car camping gear in the 1980's, while maintaining the high-quality standards first developed for the mountains.
This new tarp and tent package brings those two worlds together.
A Large Family Tent That's Perfect for Car Campers
View this post on Instagram

Snow Peak's Entry Pack Tent and Tarp was designed "as the ultimate introduction for family car camping." It's roomy enough for four to six people to sleep and stretch comfortably, and the attached alcove creates space for eating and just hanging out. The double wall construction means everyone will stay dry, warm, and comfortable.
The tarp (which can be attached or used separately) creates even more shelter, which you'll need when it inevitably rains and hiking plans turn into card games.
We checked out the Entry Pack Tent and Tarp at this winter's Outdoor Retailer and are convinced that it's just thing for families who are willing to invest in the start of a family camping tradition.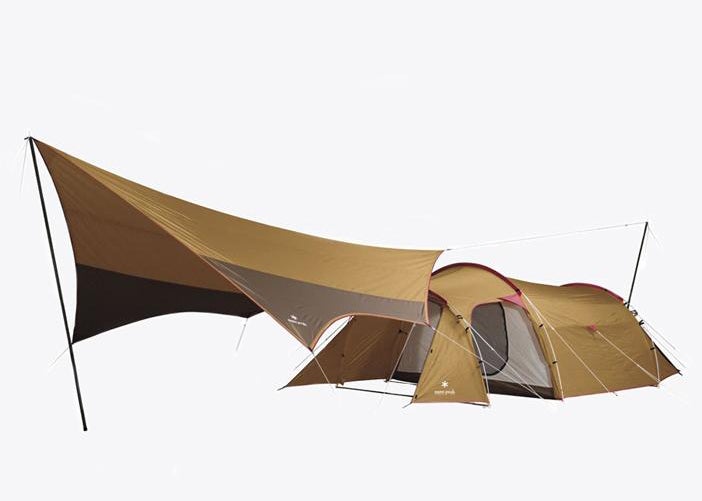 Buy Now: $660
---
Related Campgrounds:
Popular Articles: