Finding RV campsites can be overwhelming, but it's an important step in the planning process to ensure a safe and enjoyable road trip experience. Using The Dyrt can help you easily find and save campgrounds to stay organized while planning an exciting journey.
How to Find RV Campsites Anywhere in the US
The Dyrt allows you to find campgrounds throughout the entire U.S. Curating your search using filters will make a world of difference, especially to find RV campsites that best suit your needs. Read on to make the best of your search experience on The Dyrt.
Find Parks Near You
If you are looking for RV campsites near you, simply click "Near Me" in the dropdown search menu on The Dyrt's homepage. This will show you a variety of campgrounds near your geolocation. Use the search filter "RV Sites" to narrow dow your search to campgrounds that include RV campsites. You can also filter by other site types like tent sites, dispersed camping, cabins, yurts, etc., as as well as filter by dozens of amenity options.
After that, the choice is up to you. You'll have to decide which campground suits you best based on location and amenities. Be sure to read reviews to help you make your decision.
An example of this: The Dyrt is located in Portland, Oregon, so the "Near Me" filter with the "RV Sites" filter displays a list of RV campsites near Portland. Champoeg State Park is well reviewed and is nearby.
Example – Champoeg State Park: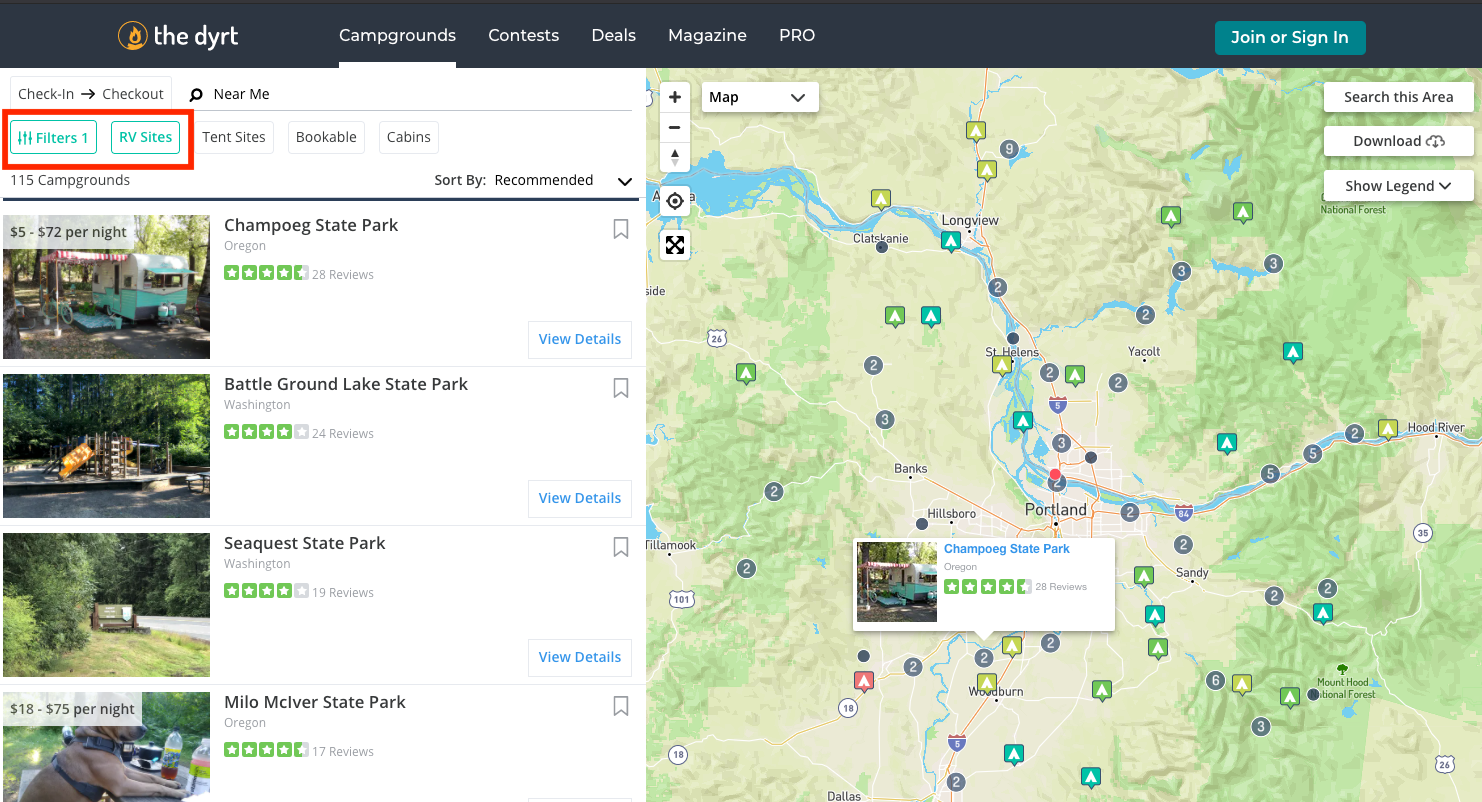 You can scroll through photos to see what RV sites look like at Champoeg State Park:

Search On The Go
While it gives us peace of mind to make plans ahead of time, the unexpected is inevitable. That's where The Dyrt PRO comes in handy. The Dyrt PRO allows you to download maps, so you can use search and find RV campsites when you're on the road and don't have service.
This allows you the flexibility to be spontaneous, or make last minute plans if plan A, B or C doesn't work out.
If you spend a weekend in Las Vegas, and need to find camping nearby, you can download the general area with The Dyrt PRO, use the RV filter to find beautiful, welcoming campgrounds nearby. For example, Atalatl Rock Campgrounds is near Las Vegas, and has RV sites available.
Example – Atalatl Rock Campgrounds (Valley of Fire State Park):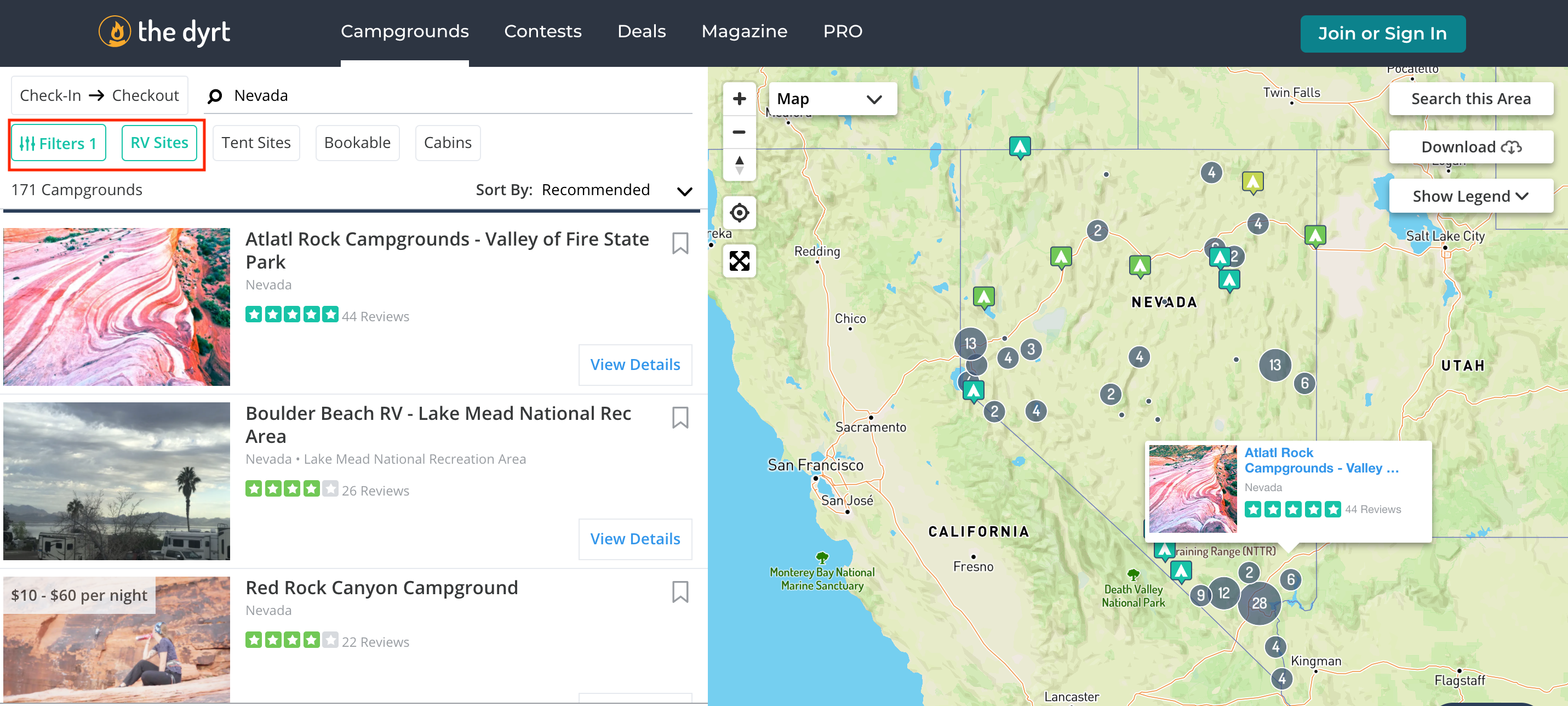 Here's what RV sites look like at Atlatl Rock Campgrounds in Valley of Fire State Park: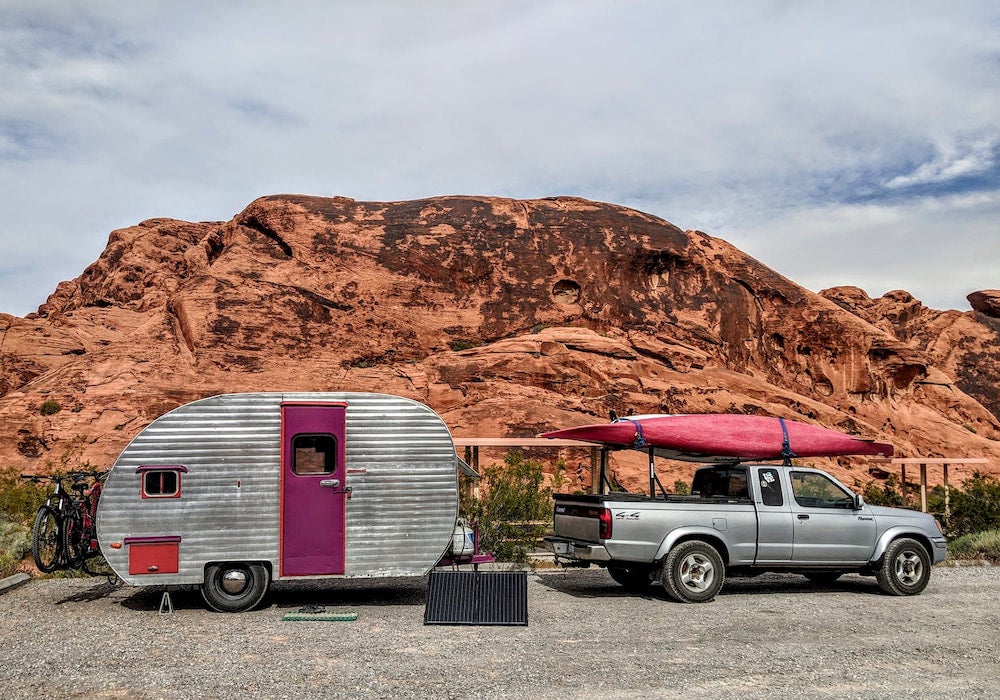 Popular Articles: