Here's how it happens: You're sitting around a campfire with a glass of wine and good company, and the thought crosses your mind: If I bought a campground, I could do this more often.
Or it might go like this: You hear through the grapevine that your favorite campground is for sale and wonder if it's time for a change. Once the seed is planted in your mind, it persists until you decide to do something about it.
And the next thing you know, you're deep into researching how to buy a campground—something you never thought you'd do.
If you've ever thought about buying a campground, this guide is for you.
Already own a campground? Claim your listing on The Dyrt! 
How to Buy a Campground: A Step-by-Step Guide
First, a disclaimer: the exact process of how to buy a campground can play out differently depending on a number of factors, like whether you're bidding at an auction or making an offer. But if there's one thing all campground owners seem to agree on, it's to prepare for the unexpected.
Step 1: Identify your Campground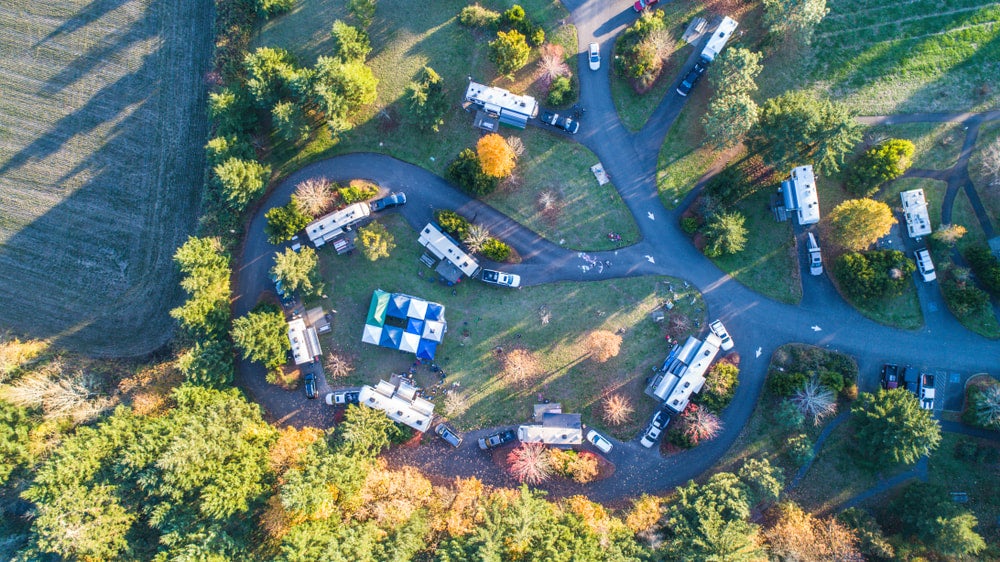 This is the research phase of how to buy a campground. If you don't already have one in mind, here are four ways to get started:
Go online: Websites like Parks and Places and The Campground Connection list campgrounds for sale.
Ask around: Tap into your camping network to ask if anybody knows of a campground for sale. It sounds like a long shot, but it works.
Contact a broker: Real estate brokers often specialize in campgrounds or hospitality and may be selling a campground or be able to refer you.
Consider a franchise: More on this later, but KOA and Jellystone often list franchise opportunities.
If you're inquiring about how to buy a campground from a specific owner, remember to be discreet. Campground owners often don't want it to be public knowledge that their park is for sale, due to concerns about staff morale and guest perceptions.
When shopping around, a major part of how to best buy a campground is to understand your priorities. Are you looking for a fixer-upper or something that's ready to go? Do you want a rural location or something near a tourist attraction? Will you cater to permanent residents or vacationers only? Do you want to live on site or hire managers?
Hank Watson is the campground owner for Sleeping Bear Retreat in French Lick, Indiana, and he lives on site.
"The pros are being at work while at home, being close by if something happens or if campers need anything in the closed hours, sometimes being invited to the activities that the campers are having," he said.
But there's a caveat. He also said that "the cons are the same as the pros."
Carmen Simpher co-owns Camp Little Arrow in the Smokies, and lives off-site with her family.
"We brought two of our friends from Southeast Missouri who wanted to come and help manage it," she said. "They are our on-site managers most of the time and the balance works well."
Franchises vs. Independent Campgrounds
If you're starting from scratch (i.e. you don't have your eye on a specific campground already) you can choose to focus on a campground franchise or an independent campground. One isn't necessarily better than the other; it just depends on your personal goals.
Cathy and Gary Reinard own a campground consulting business called Campground Fixer, and they've also bought three campgrounds.
"All three parks have been franchise parks," Cathy said. "That's primarily because we bought parks that had a bad reputation for whatever reason. Becoming a franchisee immediately puts a message out to people that somebody's putting a lot of money in this park."
The two major franchises in the U.S. are Yogi Bear's Jellystone Park and KOA. Both have a reputation for being family-friendly campgrounds and regularly appear in the list of Top 50 Franchises by the Franchise Business Review.
Franchisees must meet quality standards and undergo routine inspections. They also benefit from existing infrastructure in terms of brand recognition, reservations and marketing support.
Becoming a franchisee generally involves the following:
Location approval, to ensure it doesn't conflict with existing franchise campgrounds.
Submitting a completed application.
Signing the business contract and developing a marketing plan with the franchise.
Undergoing training on how to operate as a franchisee.
But franchising isn't the only way to run a successful campground. Jim Schwab is co-owner of Grizzly Pines in Navasota, Texas, a gay-friendly campground in close proximity to some of the state's major cities.
"The park had been run down quite a bit," he said. "We changed the name and immediately went to work. In the first year, we had growth of about 360 percent because we drove so hard to start improving stuff. I think people saw the things we did and got the idea that we really wanted to have a good place."
Franchises offer support and brand names, while independent campgrounds may have more flexibility and room to make it your own.
Step 2: Organize Your Financing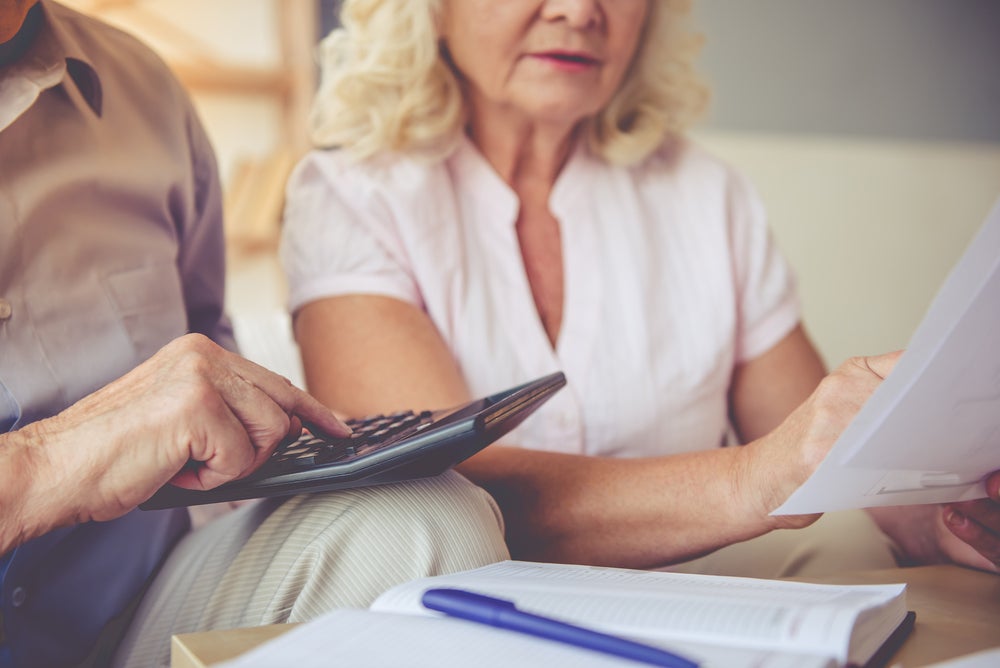 Steps 2 and 3 can happen concurrently, so things might get chaotic. Financing is typically one of the most complicated parts of how to buy a campground, because it's not always straightforward.
"Getting finance for anything was really hard," Schwab said, "as soon as they hear you're an RV park."
First, consider whether or not you want to work with a broker, keeping in mind that fees are usually somewhere between 5 and 7 percent.
"I've always tried to buy parks through a broker," Cathy Reinard said. "Oftentimes, owners are not realistic about what a park is worth. Most brokers will gather the right information."
Unless you have the cash to buy a park outright, you may need to approach multiple lenders before getting finance approved. You'll also need a business plan and some cash ready to go.
Business plan
"Paint a picture for the bank so they know two things: One, if you can do it, and two, how you are going to get there," Reinard said.
She recommends putting together a three- to five-year plan that includes proposed improvements. You can also incorporate a three-year projection on income under a best-case, worst-case, and most probable scenario.
"Many reasons a business fails in the first three years is because people don't know what to do first," she said. "What they think they need to do first is not what the customer wants."
Campground owners found that the most effective improvements were often the simplest: an inviting front entrance, a tidy store and clean bathrooms.
"Campers are very forgiving in terms of infrastructure if the customer service is good," Reinard said. "They're not forgiving of dirt and mess."
To determine how much you can realistically charge for each site, she also suggests drawing a 100-mile circle around the park, then comparing it with those in the area that offer similar amenities. You can also compare public ratings; for example, if your park has a higher Facebook rating, you may be able to justify charging more.
Deposit and something extra
Unless you are buying a park outright (good for you!) you'll need to put down a deposit. This is usually 25 to 30 percent of the purchase price. Cary Ihme, campground owner of Base Camp at Golden Gate Canyon in Colorado, stressed how important it is to have more than the required deposit.
"Make sure you are financially in a place to put the required cash down and still have the cash flow necessary to make improvements to the business if necessary," she said.
"You need to be really comfortable that you're going to get financing for the park you've settled on," said Reinard. "Walk through those steps with the bank first because it can be heartbreaking if it doesn't work out."
She also stressed the importance of not overextending yourself.
"My recommendation is do not use your retirement to buy the park," she said. "If you don't have some kind of rainy day fund, you could end up losing everything you have."
Step 3: Ask Questions About the Campground
Do your due diligence before you sign any contracts, which means asking lots of questions and getting inspections.
"You should get a survey," Reinard said. "You're dealing with a lot of land and you don't want to find out later that 17 campsites are on your neighbor's land and the well isn't in the right place."
Check with the health department and town zoning to be sure the campground is compliant, and consider having the septic system, water and electric inspected by commercial professionals. While many things can be fixed for a price, something like a contaminated water supply could be a dealbreaker.
And then there are the lifestyle questions to consider when figuring out how to buy a campground. Is this campground a good fit for you? Schwab recommends asking the campground owner if you can shadow them for a weekend.
"That will show you a whole lot about it," he said. "Really think if you want to be tied to it 24-7."
It's also a good idea to ask the owner why they are selling. Is it for a change of pace or because there's a problem with the campground? And finally, ask yourself some questions about why you want to buy this particular campground.
"If you're just doing it for the money, you're not going to get that level of satisfaction," Schwab said. "It's a much more intimate campground for us because we are involved in the community."
Step 4: Make Your Offer
Ready to make an offer? Depending on the timing of your offer, it may be contingent upon the results of your inspections. You can also ask for the following to be included:
Three years of tax returns, with a monthly breakdown if possible.
Previous customer database if available.
Website domain name and relevant email account details.
Usernames and passwords for all related social media accounts.
This is the stage where it can really help to have legal advice, especially if you're learning how to buy a campground for the first time.
"Spend the money to pay for professionals to assist you with legal and accounting matters," suggested Base Camp's Ihme.
Campgrounds can also be sold at auction, which is how Simpher and her family came upon Camp Little Arrow.
"That was the hard part, the bidding process," she said. "We were kind of in a bidding war with another campground that is our neighbor."
Once you and the seller agree on the purchase price and conditions, and the financing is approved, you may have an accepted offer. From there, the real fun begins: Learning how to be a campground owner!
Popular Articles: