This article is brought to you by our friends at OOFOS. Their slide sandals feature patented OOfoam technology which absorbs 37% more impact than traditional footwear foam and reduces stress on your feet and joints, whether you're walking or cranking out a marathon training regime.
---
So, you've signed up for a marathon. You're pumped, right? Or terrified. When it comes to marathon training, the emotions go up and down as much as the routes. But, as most advanced runners will tell you, the key to a great marathon is an airtight training regime. Most advice says to start your marathon training about 6 months before the race.
If you've never run a marathon, the training alone can seem intimidating, particularly if you're not a runner at heart. The good news is that other types of exercise can often simulate the exertion and muscle movement of running, providing you the opportunity to do more than just run for 6 months.
Hiking is a fantastic example of a workout that can get your heart rate up and exercise the muscle you'll need to strengthen before race day. While we wouldn't recommend totally replacing runs with hikes while you train, there are a few ways that swapping out a training run for a long hike every week or two can really improve your training overall.
Make Hiking Part of Your Marathon Training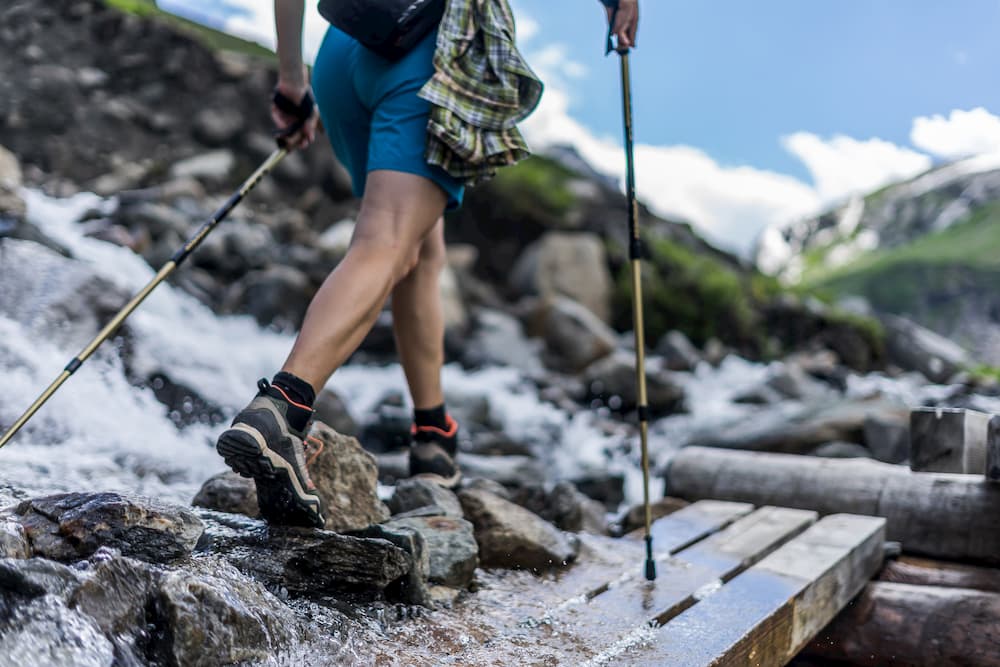 Officially called "cross-training," walking and hiking is back in vogue as a part of many marathon training regimes, largely thanks to what it does for your muscles.
Hiking Gives Your Muscles a Chance To Rest
Most marathon training schedules incorporate short-distance and long-distance runs on an alternating basis. With rest days scheduled in between, athletes find a comfortable rhythm in which they can prepare their bodies for a marathon without putting too much strain on their muscles.

That said, for beginners and seasoned athletes alike, training for a marathon can cause your body to get a little sluggish in the middle months. A hike or two in the middle of an intense marathon training regime can allow your running muscles the chance to slow down while still giving your body the aerobic exercise it needs to stay on top of your training schedule.
Hiking Adds Some Longevity Into Your Marathon Running Habit
Because hiking actively takes the strain off of your knees (particularly if you use hiking poles), it can also add some longevity to your running routine. Runner's World magazine lists hiking as one of the most effective ways to alleviate your body of the aches and pains associated with repetitive running, since it keeps your muscles engaged without the pressure of running. It also works muscles that have been long ignored, which can help prevent unnecessary injury.
Hiking Can Increase Your Endurance (and Performance) on Raceday
In addition to contributing to a long, happy running life, hiking can benefit your speed, as it will almost certainly increase your power on uphills and throughout the steeper sections of marathons and other races. Trail Runner Magazine attests to the value and necessity of "power hiking" while in the midst of a race, and David Roche, an accomplished mountain runner and contributor to TRM, even claims that "[he] walked [his] way onto the U.S. Mountain Running Team" after learning to hike the steeper sections of his mountain marathons.
Particularly if you're a trail runner, or if you're prepping for a marathon that consists of high-altitude terrain, hiking should not be just an optional facet of your training game but a mandatory part of your weekly ritual. For more on "power hiking" form and practice, see Roche's article on "When (and how) To Power Hike" in Trail Runner Magazine.
Hiking Improves Your Balance and Leg Strength
On uphill climbs, hiking utilizes your glutes to get you up and over the hills and summits. This motion mimics the act of running, and allows your body to exert itself without actually going on a long run. In addition to the glutes and quads, the balance required to maintain a steady pace while hiking engages your stabilizing muscles which can improve your running form and make you stronger overall.
Tips for Incorporating Hiking Into Your Marathon Training
While it may sound simple, getting hikes on the calendar at the right time in your marathon training can be a challenge.
Swap Out Your Easy Days First
While it may be tempting to substitute a hike for the longest days in your marathon training regime, those long runs shouldn't be missed. Cross-training should replace the easier runs, instead.
If you're planning a weekend camping trip with your family, try to overlap it with a day or two on your training calendar that don't involve 6+ mile training runs, and select a few difficult hikes instead. If you're camping with little kids, consider planning an extra hike for yourself, as the pace and difficulty of a family hike might not be challenging enough to contribute to your marathon training.
Pick Productive Hikes
The quickest way to replace your training runs with hikes is by picking hikes that involve a decent uphill climb. While the river walk might be a nice alternative to pounding the pavement, it's not going to replace your run unless you find a way to get your blood pumping. Summit hikes or hikes with an increase in elevation of 1000 feet or more are the best options for cross-training, especially if you can push yourself in terms of pace.
Angie Spencer, longtime running coach and instructor at The Marathon Training Academy, recommends taking advantage of trekking poles when hiking, as they help to relieve your joints on critical downhills and preserve your muscles over a longer period of time.
A 2011 Sports Science journal named trekking poles as one of the top ways to avoid musculoskeletal injury and soreness, particularly after multi-day workouts. If the route you've chosen involves significant downhill hiking, trekking poles can work wonders on saving your knees and preserving them for that long-awaited marathon day!
Monitor Your Muscles (Don't push too hard)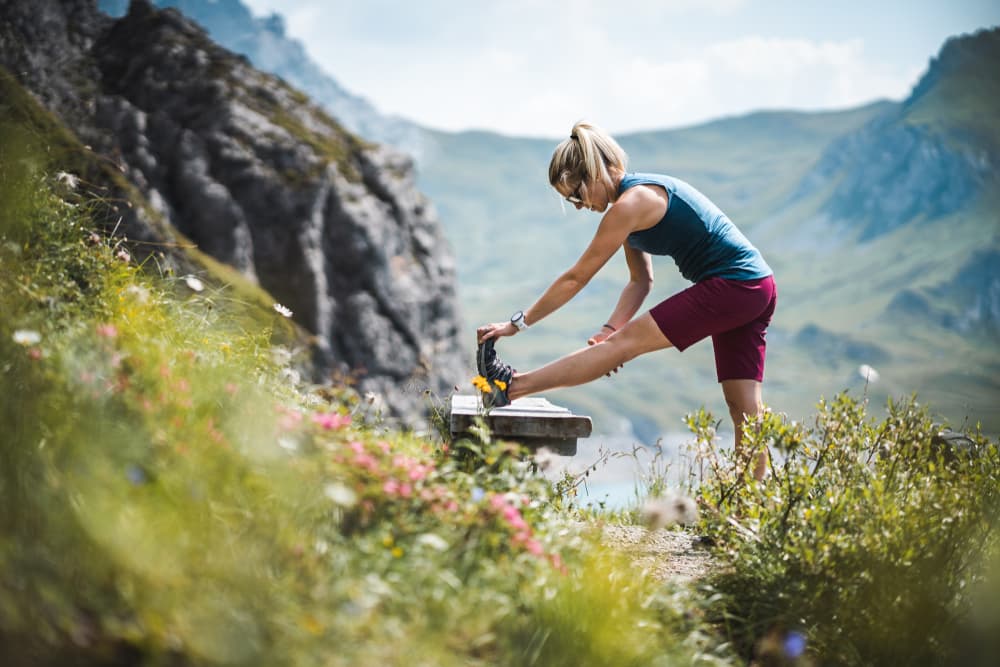 Just like with running, you need to be conscientious of your body's condition and overall exertion levels. While bagging three peaks in a day can sound like a lot of fun, pushing your body to the limit in the midst of a marathon training regime can hinder your progress and potentially cause injury.
If you're smack in the middle of your long running phase, try not to place a strenuous hike ahead of your long run. Spencer from The Marathon Training Academy also recommends hiking after your long run to reduce soreness and help your muscles recover.
Interested in keeping up your running game while camping? Check out our favorite coastal trail runs, and take in the views while you hit the trail!
---
This article was brought to you by OOFOS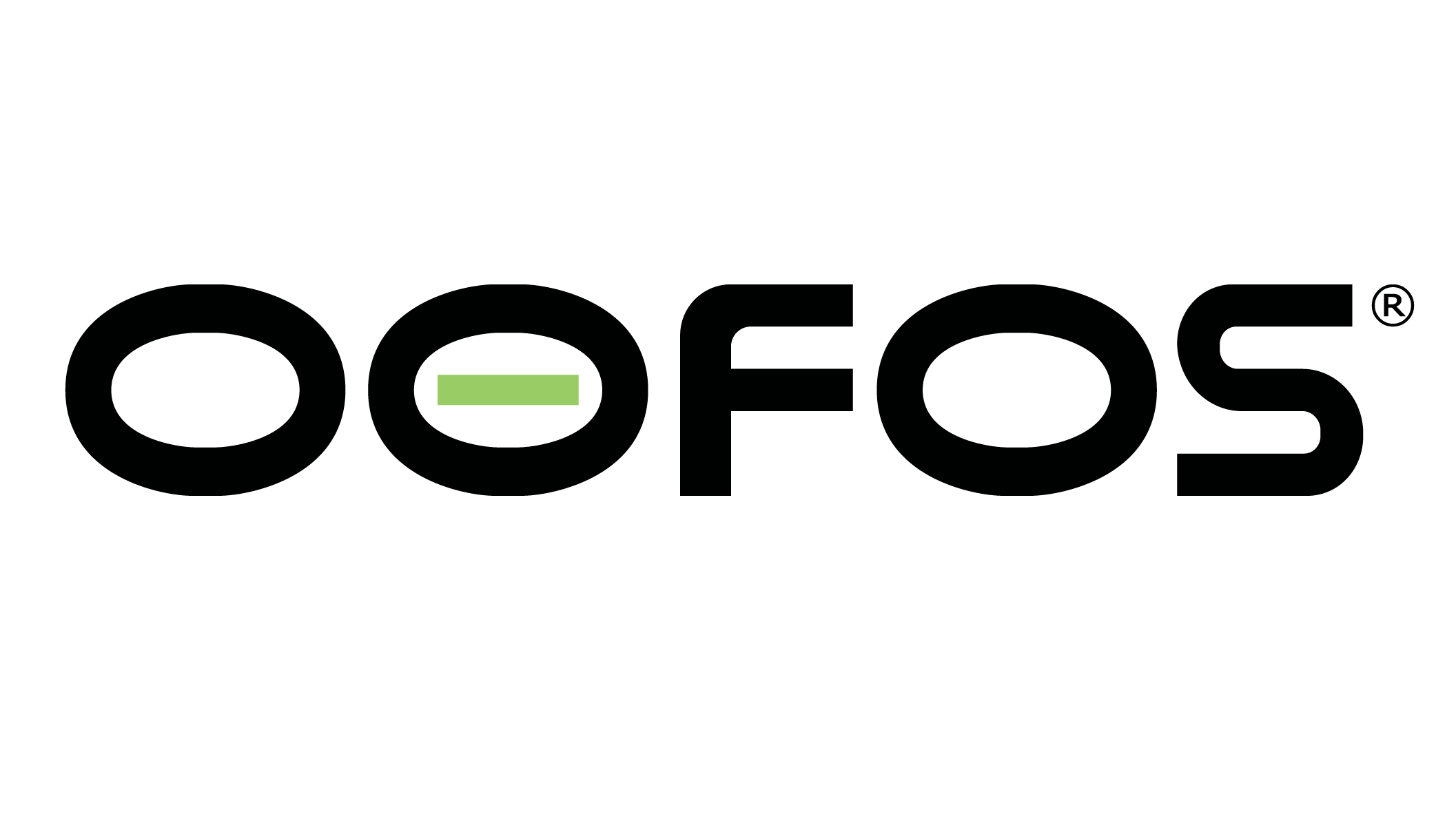 Pick up OOFOS' aqua sandals today, and experience top tier comfort like never before!
Popular Articles: