The best product reviews are authentic. That's straightforward. But achieving an authentic product review? That's not so simple.
Many companies take the low-hanging fruit and get their gear in the hands of professional athletes or public figures. Their result: a shot on Instagram of the person holding the product in their kitchen. There's nothing cool about someone holding up your outdoor product in their kitchen, no matter how cool the person.
At The Dyrt, we've created a way for real campers to test and review real products in real outdoor settings. Your result: 3rd-party brand assets that help you drive sales and engage your community in a new way.
Contact The Dyrt today to start getting product reviews from The Dyrt Rangers.
The Authentic Product Reviews You've Been Searching For
Our elite ambassador program, The Dyrt Rangers, are the top 400+ most active camping reviewers across the country. They're outside often, they're adept at writing reviews, and they're gear heads at heart. But they're also real people. They're not pouring over tiny details that gear review companies care about — they're focusing on the big picture, real-world impact of your gear on their outdoor experience. They're the perfect people to write reviews that will actually resonate with your audience.
Here are 3 examples of past Ranger Reviews:
Ranger Anna at Huron-Manistee National Forest, MI
Ranger Anna is a Michigan-based camper who shares her passion for the outdoors on Instagram and by writing reviews on The Dyrt. We asked her to take a Leatherman Surge into the field. Read her Ranger Review at Huron-Manistee National Forest, MI here.
---
Ranger Jen at Indian Cove Campground, CA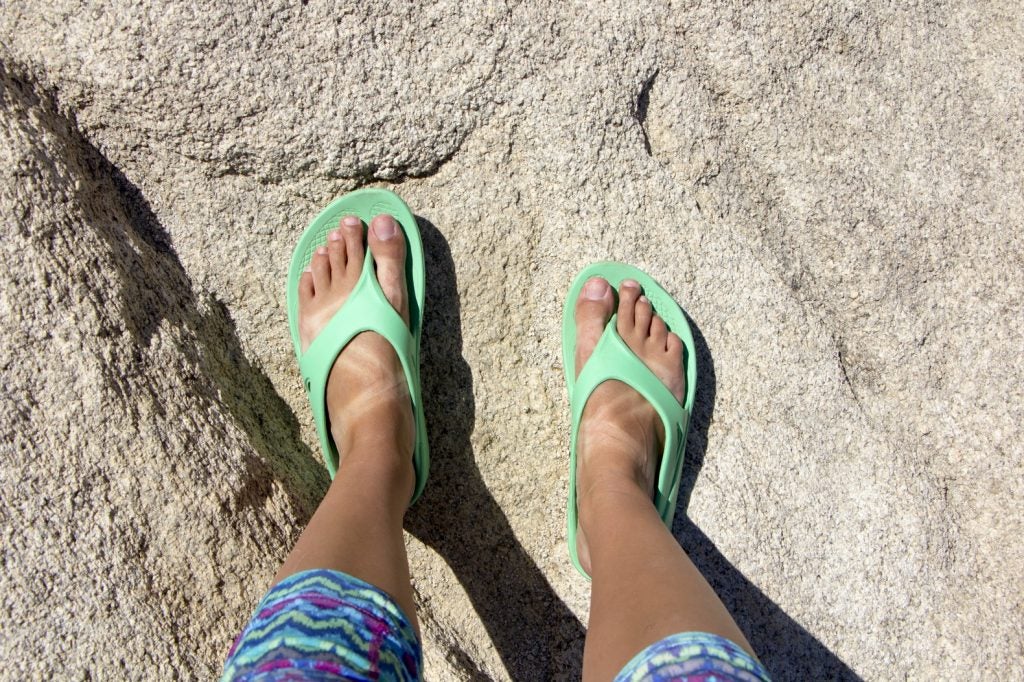 Ranger Jen and her husband Ranger Brady started a blog about their adventures called The Wild Groves. She's based in Sandy, Utah. Active on Instagram and Twitter. We asked her to take some gear into the field and write a review, and this is her Ranger Review of OOFOS sandals at Indian Cove Campground, CA.
---
Ranger Dave at Grindstone Campground, VA
Ranger Dave spends 70-100 nights outside each year. He is a veteran living in Florida. He posts regularly on Instagram and Twitter. He is a Ranger Review extraordinaire: read his Ranger Review from when he took Klymit's Static V sleeping pad to Grindstone Campground, VA.

---
Reviews on Your Site and External Sites
We work closely with this group of campers to test and review products both on The Dyrt and on other sites, whether your own or marketplaces with point-of-purchase reviews such as Amazon, REI, etc.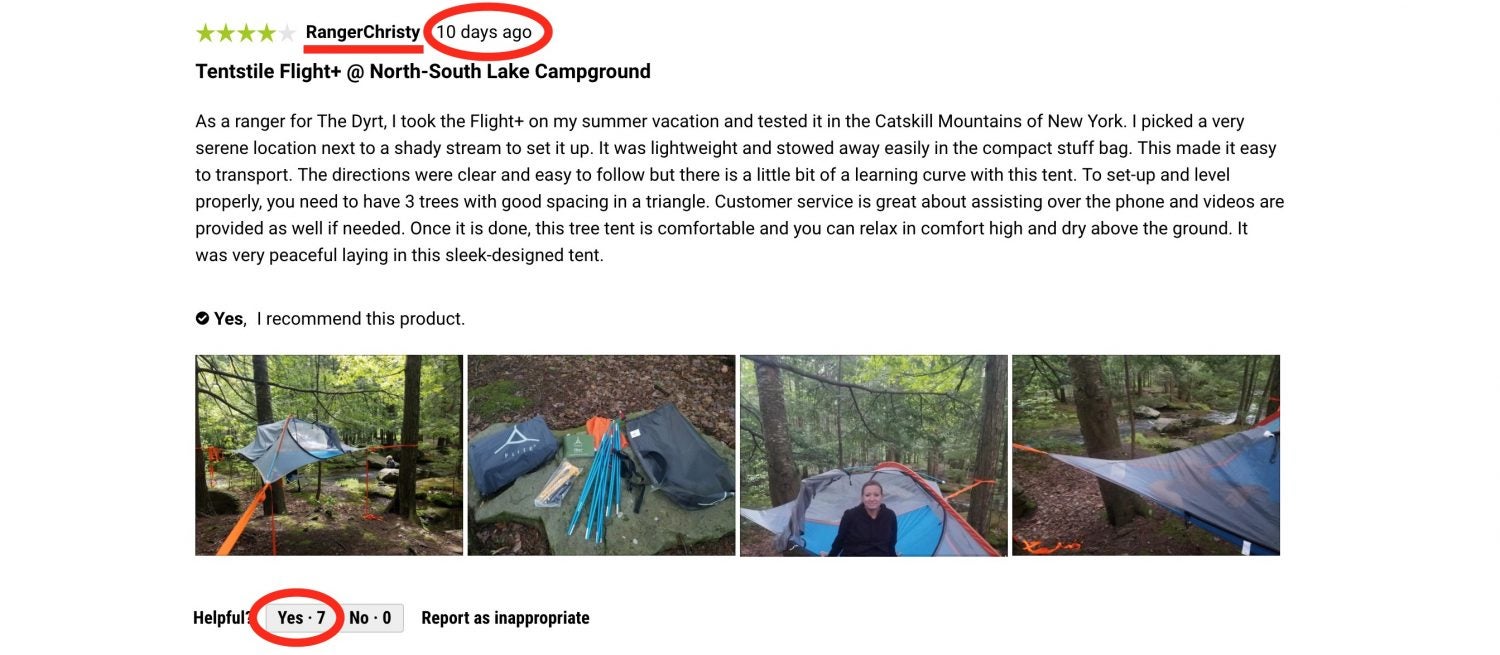 7 people found Ranger Christy's review of the Tentsile Flight+ on REI helpful in just the 10 days since it was posted.
People want to read real reviews about your products!
---
Get Product Reviews from The Dyrt Rangers
Ranger Reviews will change how you connect with your audience and get new customers. Once we get the Ranger Reviews, we then work with brands to help them make more engaging blogs, social media, and email marketing campaigns. We also use our experience building the Ranger Program to help brands grow their own strong and unique ambassador program.
Contact us today: fill out The Dyrt for Business form today to get more information on our Ranger Review and ambassador development programs.
Contact Us
Popular Articles: