This article about camp songs for kids is brought to you by GCI Outdoors. Sitting in their cozy camping chairs around a campfire is the perfect way to enjoy some fun family time.
---
"Be Prepared" is the motto of The Boy Scouts & Girl Scouts of America for a reason—and when it comes to camping with kids, being prepared will give you a fighting chance at reaching that ultimate goal: actually relaxing during a family vacation.
Entertaining kids while you're camping for multiple days could feel like an insurmountable task. A fool's errand.
But we're here to help.
We've put together a list of camp songs for kids to sing around the campfire. And we promise that we did our best to avoid the songs you've already heard a thousand times…we're looking at you Baby Shark…and you Marching Ants.
So, when the sun is sitting low on the horizon and it's time to gather around the campfire, here's a great collection of songs you can call on to have fun with the kids…before you move on to scary stories!
12 Camp Songs for Kids and the Whole Family
1. Camp Granada (Hello Muddah, Hello Faddah)
Our first go-to song on the list is a classic. It's a well known novelty song from the 1960's, told from the point-of-view of a boy who is away from home at summer camp. It is full of funny words and rhymes for the kids, as well as plenty of subtle jokes for the parents to enjoy. A great choice for the whole group!
2. We're Going on a Bear Hunt
This is a fun song that's ideal for the younger kids out there. Take it to the next level (and expel more energy from the kids) by acting out each verse. Guaranteed laughs for the little ones.
3. A Camping We Will Go
This song is a perfect fit for a camping trip with kids; it's all about camping! With words that are easy to learn, a catchy and repetitive melody, and the ability to easily keep the song going with your own lyrics, this should be on your family's camping song shortlist.
4. Down by the Bay
A true classic from the master of kids songs, Raffi. "Down by the Bay" feels like it was meant to be sung around a campfire. It's a happy tune with a chorus that'll be stuck in your head for the rest of the trip. Have everyone look around your campsite and make your own rhymes to keep the song going!
5. Little Bunny Foo Foo
First of all, we do not endorse any physical altercations between bunnies and mice — no matter how cute. With that disclaimer out of the way…this is a simple song that is quick and easy to learn for kids of all ages.
6. The Bear Went Over The Mountain
With lyrics and a melody that will instantly appeal to even the youngest kids, it's a song that will make kids happy to be outside. Try to sing about the landscape around you to make it hit closer to home for the youngins.
7. Boom Chicka Boom
A classic, high-energy kids song with lyrics that'll immediately get stuck in everyone's head. The kids will love acting out the words around the campfire. And if you're creative, it's a song that you can improvise endlessly. It'll give the kids a good laugh and it'll get some energy out at the same time.
8. The Green Grass Grows All Around
Let's be honest, the purple dinosaur really nailed this campfire song for kids. It's an ideal song for a camping trip that will help remind kids to keep their eyes open for all the nature and wildlife around them. It's also another great song to improvise with; the views from your campsite can inspire new verses and versions just for your family.
9. Herman The Worm
Of all the camp songs for kids on this list, there's something about this one that sticks with me. It's catchy, funny and easily customizable with your own words to keep the song going and keep the little ones laughing.
10. Go Bananas
An undeniably fun song. This one is sure to get the kids up and moving and 'going bananas'. Plus, this version even includes a verse about mullets…I bet you didn't see that coming.
11. Five Little Speckled Frogs
Another good option for young kids, this song's simple lyrics barely change throughout the song but are cute and descriptive at the same time. With luck, maybe you'll even see a frog or two during your camping trip.
12. A Ram Sam Sam
This entertaining camp song for kids is sung in Morrocan Arabic, providing an enjoyable and easy-to-pick-up rhythm for any listener. The corresponding video features interactive hand gestures to do in rhythm with the song, making this a camp song that gets kids moving.
Bonus songs:
Outdoors by Jason Mraz
For a Sesame Street appearance, Jason Mraz changed the lyrics to his most popular song to talk about getting outside into nature. It's not going to be a sing-a-long song any time soon, but it is a fun song the whole family can enjoy.
The Campfire Song Song – Spongebob Squarepants
Is there anyone who doesn't like Spongebob Squarepants? He never fails to make you laugh and offers great appeal to kids of all different ages.
---
This article was brought to you by GCI Outdoor.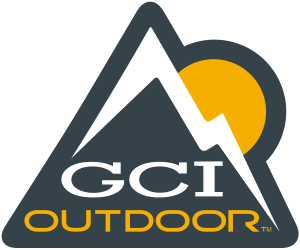 Check out their latest camping chairs for your next outdoor adventure.
Popular Articles: