We all love some sugary snacks on the trail. But healthier foods are what fuel us for the outdoor activities we love. They make us feel good and help us venture further. The same goes for your dog.  
Zuke's makes healthy, natural dog treats that were created with the trail dog in mind.
Zuke's Natural Dog Treats Fuel More Outdoor Time With Your Pup

Zuke's began over 20 years ago when the founder was hiking and shared a bite of his energy bar with his tuckered out dog, Zuke. After seeing Zuke's energy bounce back, he decided there should be a healthy treat to keep our canine companions fueled for the types of adventures they love.
The Dyrt team discovered these pet-approved treats at Outdoor Retailer. Since our office is usually filled with our beloved #DyrtDogs, we were pretty excited to find healthy treats for our pets. Especially natural dog treats that are made with simple wholesome ingredients, and none of the bad stuff, like wheat, soy, fillers, by-products, and artificial colors.
Not only is Zuke's dedicated to helping our pets be happier and healthy, but also our planet. They recently rolled out new packaging that uses 20% less material per pouch. Now that's a company that gets two paws up!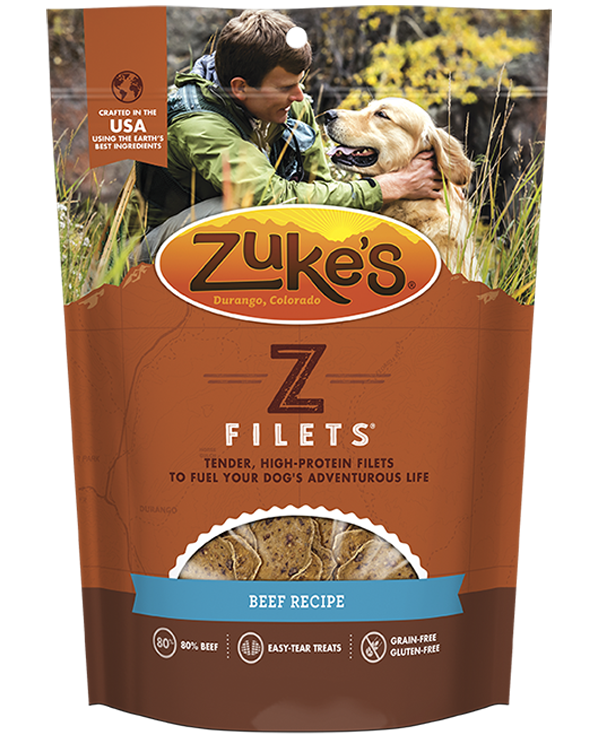 Buy Now
Popular Articles: