This article is brought to you by GrubStick, purveyors of some of the finest cooking equipment for campers on the market. Their cooking gear offers the perfect companion for these delicious Appalachian recipes.
---
Appalachian cooking is most widely known for its simple, homemade style. Its many crossovers with southern cooking gives it a familiar and comforting taste. But what makes it uniquely Appalachian is its strong reliance on seasonal ingredients, uncommon meat options, and its use of cooking techniques like pickling and drying.
The heart of Appalachian cooking can be found all around the mountain range that gave it its name. Those defining characteristics of Appalachian food are most commonly found anywhere from southern New York, through the Virginias and Carolinas, and all the way down to northern Alabama and Georgia. If you don't have plans on hitting the Appalachian Trail any time soon, then hopefully this list can help bring some classic Appalachian cooking to you.
These Appalachian Recipes Were Meant to be Enjoyed Outdoors
We've compiled our favorite Appalachian appetizers, entrees, and desserts that are perfectly fit for a back porch or around a campfire.
Appalachian Appetizers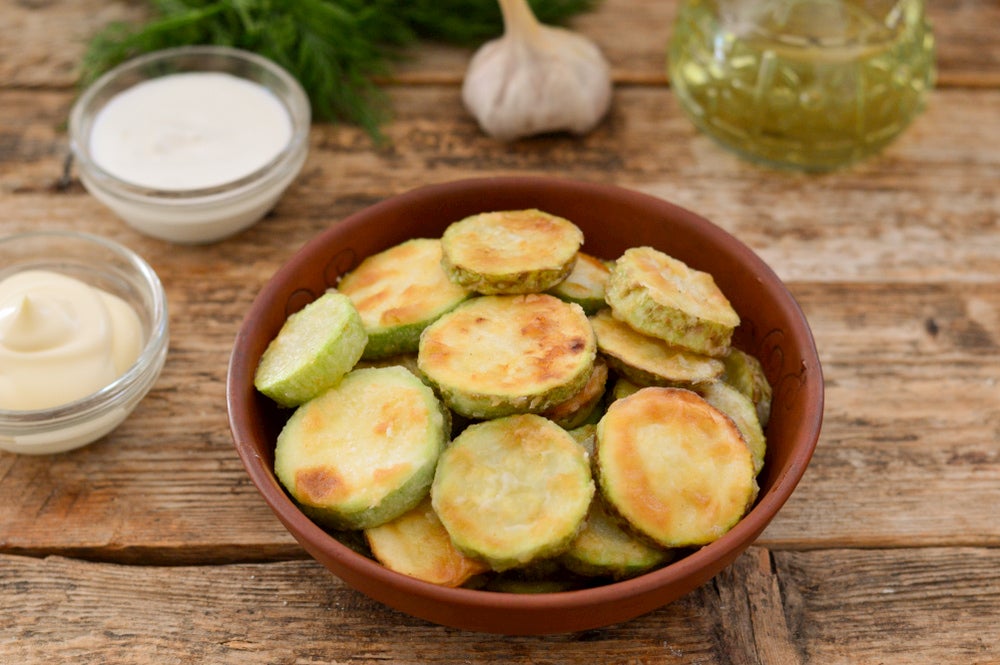 This is a classic Appalachian (and southern) inspired take on regular cornbread. The word "Cracklin" regionally describes the pieces of rendered fat that remain whole at the end of the fat-melting process. The cracklins can be added to your favorite cornbread recipe, which will produce a more flavorful, indulgent, and calorie-packed bread. This is definitely a crowd pleaser.
Shuck beans are another quintessentially Appalachian food. Also referred to as "leather britches" in some parts of the country, this is a simple side dish that packs a lot of flavor. Shuck beans are nothing more than regular green beans that have been hung out to dry. The beans should be allowed enough time to dry completely, which typically takes about 3 days. Then you'll rehydrate the beans and cook them with some bacon to create a delicious appetizer that's sure to hit the spot.

On the surface, this may not seem as Appalachian-inspired as the first few recipes. However, the crucial step that makes this a worthy inclusion to the list is: salting and 'sweating' the squash/zucchini. Salt is a cornerstone of Appalachian cuisine, which is often used to dry or preserve food. The first step of this recipe is to salt the sliced veggies and let them 'sweat' out their excess moisture. This process helps the cornmeal crust stick better and produces a crunchier and more flavorful final product.
Appalachian Entrees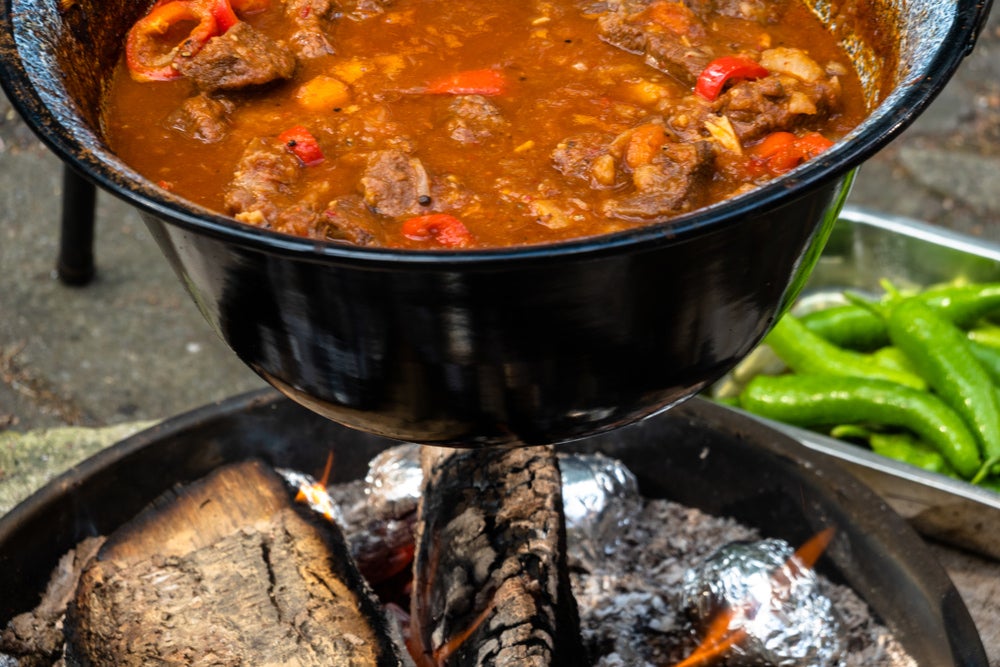 This one is sure to warm your body and soul. A true down-home classic that will fill your belly and give you cozy, nostalgic vibes. It's also a one-pot recipe that can easily be made over a campfire on chilly nights. We highly recommend this as a go-to camping recipe for families and groups. For more Appalachian authenticity, we've included an apple cider chicken and dumplings recipe as well.
Another comforting classic with simple ingredients that requires just one pan and about 40 minutes of your time. It's an ideal recipe to fire up when you need a quick, yet hearty meal that will feed the whole family. Plus, this iteration uses condensed cream of mushroom soup, which gives this version a warm richness and added depth of flavor.
Nothing hits the spot on a chilly night in the Blue Ridge Mountains quite like a stew. The potatoes and carrots round out the stew and help make it a full, substantial meal. To give this a more trademark-Appalachian spin, beef can be substituted for venison, rabbit, quail, or even squirrel meat.
Appalachian Desserts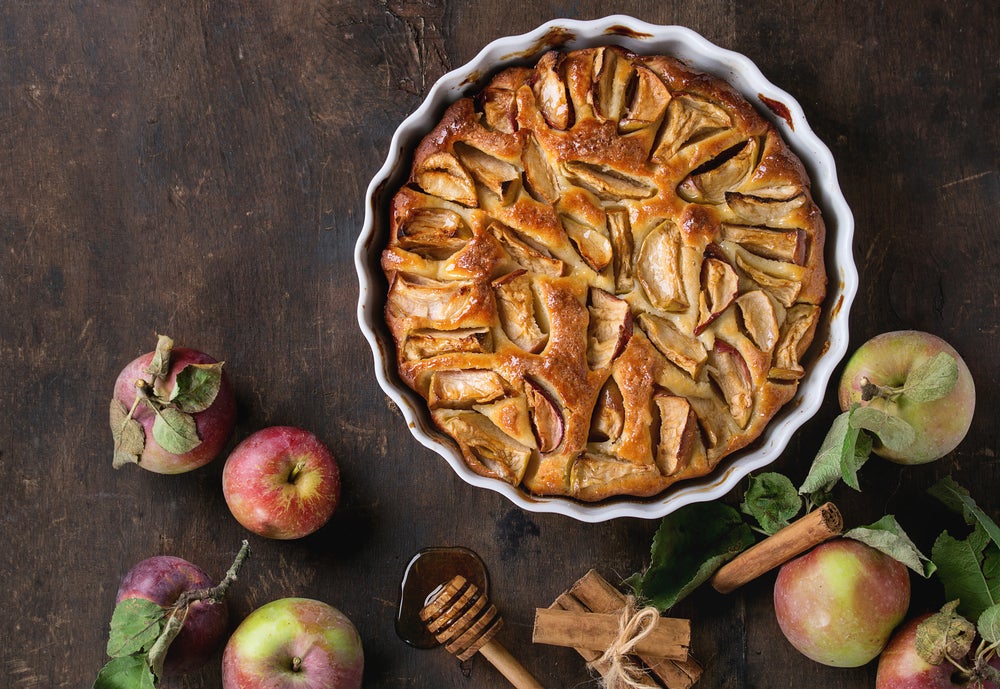 This is a mouth-watering dessert that includes yogurt, just for an extra level of indulgence. Feel free to mix and match a variety of your favorite fresh fruits to make this uniquely yours. The end result is a soft but dense cake that leans on the honey and fruit for it's sweetness, and doesn't overwhelm you with richness.
A true Appalachian classic. The 'stack cake' is a regional favorite that can be found in a wide variety of forms. Some use apples as the main source of sweetness, others use buttermilk, molasses, or another Appalachian staple: sorghum. Browse around for a recipe that suits your tastes and give it a try sooner than later. You'll realize that those folks in the Appalachian mountains are really on to something.
Apples are a staple of the Appalachian region. And this upside down apple spice cake would be a welcomed addition to any camping trip, cookout, or back porch gathering. The best way to serve this dessert is piping hot, right out of the oven. Of course, you can pair it with a scoop of ice cream to make it even more decadent.
---
This article was brought to you by our friends at GrubStick.
With Grubstick's cooking utensils you can cook any of these Appalachian recipes right over the campfire!
---
Related Campgrounds:
Popular Articles: