This article was brought to you by our friends at IceMule. Their soft-side backpack coolers will keep food and drinks ice cold throughout your next Netflix marathon.
---
It's that time of year again, the weather is taking a turn for the worse and the sun is spending more time snoozing than shining. Are you dreading the thought of spending less time outdoors? We certainly are. We're pretty sure we've already started feeling symptoms of early-onset cabin fever.
Snuggling up with your old friend Netflix is one remedy—and these nature documentaries on Netflix will give you that nature fix without leaving the couch. You'll be able to embrace the nesting season and get your dose of mother nature at the same time. And Netflix has enough nature documentaries (and movies about camping) to keep you informed and entertained for weeks.
But where to start? What are the must-see flicks to put at the top of your list? And most importantly, how can you get your David Attenborough fix? We've got the answers for you. This list will include documentary films and a few docuseries, to satiate even your most intense nature cravings this winter.
8 of the Best Nature Documentaries on Netflix
1. Planet Earth (Series 1 & 2)
Planet Earth is perhaps the most well-known and groundbreaking nature documentary series of the past few decades. Combined, these two series from BBC took nearly 11-years to film. Planet Earth 2 alone sent their film crews on 117 trips, across 40 countries. The astonishing cinematography in both series is awe inspiring, it's no wonder they each earned an Emmy for Outstanding Cinematography. In total, they racked up 17 Emmy nominations and 6 Emmy wins. Oh, and this is the first (but certainly not the last) documentary on here that is narrated by David Attenborough. If you haven't seen every one of these episodes, make sure to put this title at the very top of your watch list.
2. Frozen Planet
This seven episode series is another masterful work by BBC. Released in 2011 to critical acclaim, Frozen Planet focuses its sights on the wildlife and environment of two of the least hospitable places on Earth; the Arctic and Antarctic. Incredible visuals and engaging storytelling lead viewers on a memorable tour of glaciers, ice shelves and the animals that call this tundra, "home". Plus, David Attenborogouh is back to make the journey just that much better.
3. Life
The good folks at the BBC really know how to make a nature documentary. Life is a ten-part documentary series that was released in 2009 and was once again an Emmy winner for Outstanding Cinematography. This series, which is also narrated by the incomparable David Attenborough, "takes a look at the specialized strategies and extreme behaviors that living things have developed in order to survive." Each episode is dedicated to a different major animal group, taking a deep dive into their lives to see the daily struggles they encounter, just to stay alive.
4. Encounters at The End of The World
This 2008 documentary is brought to you by the esteemed filmmaker, Werner Herzog. Encounters at The End of The World is a fascinating journey to Antacartica, which spends its time studying the people and places of this hostile environment. Within the first few minutes of the film, Werner Herzog's narration tells the audience that this is not going to be another film about penguins. Instead, you learn about what it takes to live and work in an environment that is definitively NOT meant for humans. It's an in-depth trip to Antarctica that few people have ever made; and you get to watch it from the safety and comfort of the couch.
5. The Blue Planet (Series 1 & 2)
The Blue Planet is another gem on the BBC's resume. The first series came out all the way back in 2001, and set ambitious goals for itself as "the first ever comprehensive series on the natural history of the world's oceans". The sequel series, Blue Planet II, was released in October of 2017. Both installments are narrated by David Attenborough, and both received critical acclaim, racking up a combined 10 Emmy nominations and three wins. If you're in the mood to dive into the underwater world, look no further.
6. Africa
In this six-part documentary series, the BBC takes viewers on a remarkable tour across Africa. With David Attenborough on the mic, we are swept away on an expedition across massive deserts, sprawling savannahs and dense rainforest jungles. We meet a diverse collection of wildlife along the way, and get a detailed look at how they survive in these incredibly challenging environments.
7. Virunga
First off, Virunga is very different from the rest of the documentaries on this list. It is a heart-wrenching film set in the Virunga National Park, which is on the eastern border of the Democratic Republic of Congo. It follows a small group of park rangers that are entrenched in a battle to protect the last mountain gorillas in the world, as well as the UNESCO world heritage site that they call home. This 2014 documentary is a serious look inside a dangerous world. And while it's not a feel good movie for the whole family, it is an undeniably great, Oscar-nominated film that you shouldn't miss.
8. Our Planet
This 2019 Netflix original documentary series is our most recent addition to the must-watch list. Our Planet, which took more than four years to shoot, is one of the most awarded entries we've looked at. The series was nominated for 10 Emmys this year, and ultimately took home two trophies. One for Outstanding Documentary Series and the other one went to the legend himself, David Attenborough, for Outstanding Narrator. This film differentiates itself from other nature documentaries by placing a stronger emphasis on how humans fit into Earth's ecosystem. Discussing how we contribute to the health and population of other life forms, as well as to the health of the planet as a whole. It's entertaining, visually engrossing, and forward thinking.
---
This article was brought to you by ICEMULE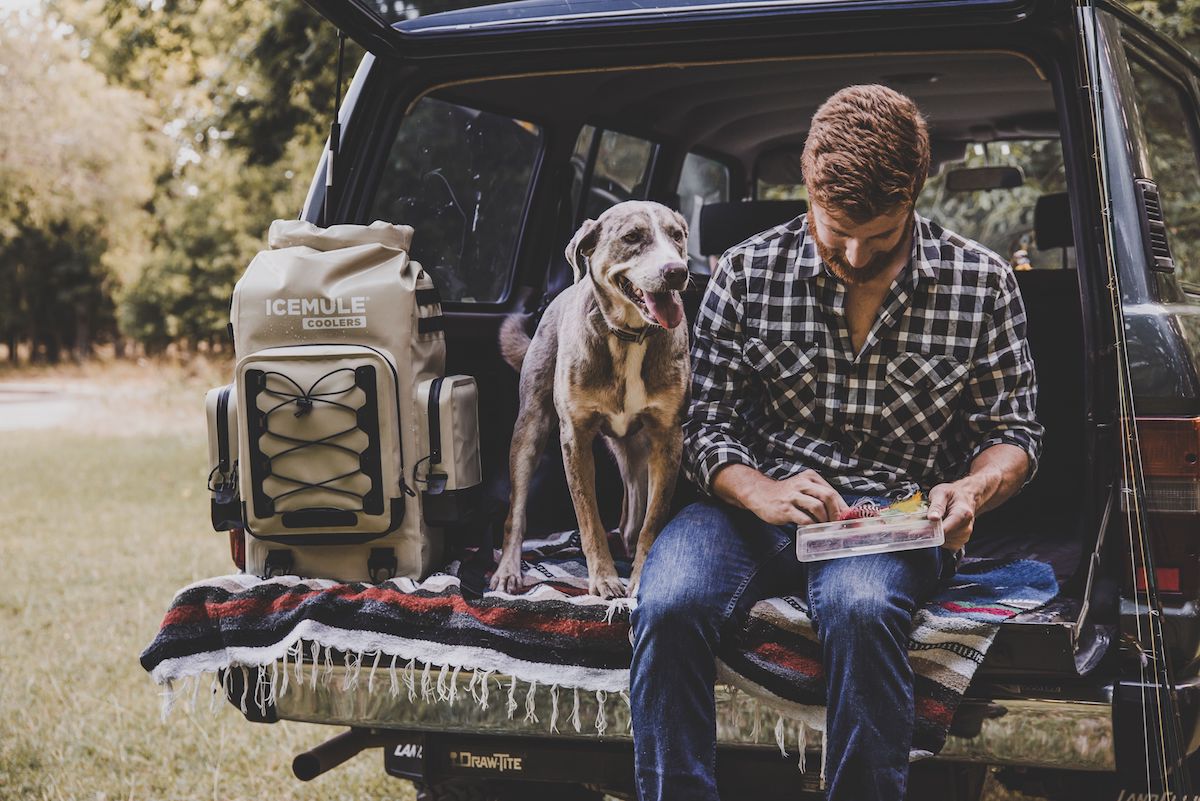 Check out their collection of backpack coolers today!
Popular Articles: