Holiday shopping for a camping gift? Whether you're shopping for yourself or a tent camper in your life, skip the lists of "latest and greatest" camping gear. We've turned to our community of experienced tent campers to find out what timeless items they love and what newer items have made all the difference when it comes to good times around the campfire.
This camping gift gear guide is a collection of beloved gear for tent campers who regularly load it all in the car for a weekend of outdoor adventure, setting up their camps from the towering redwoods of Northern California, to the sunny shoreline of Florida. Every piece of tent camping gear we recommend comes with expert insight from our gear-obsessed writers, editors, production staff, and enthusiastic campers.
The Dyrt's Holiday Camping Gift Guide: 25 Tent Camper Gifts
There's never a bad time to get outside. Here are 25 pieces of gear that will make the perfect camping gifts for yourself or anyone who loves to sleep in a tent under the stars.

They're the first things you pack, the things you use the most and, as a result, the things you seem to wear out quicker than anything else. Camping basics are facing innovation this decade like never before, so treat yourself or your loved one to an updated, reliable, and new piece of gear that will go with you on that next adventure. These camping gifts will see many miles and many campgrounds.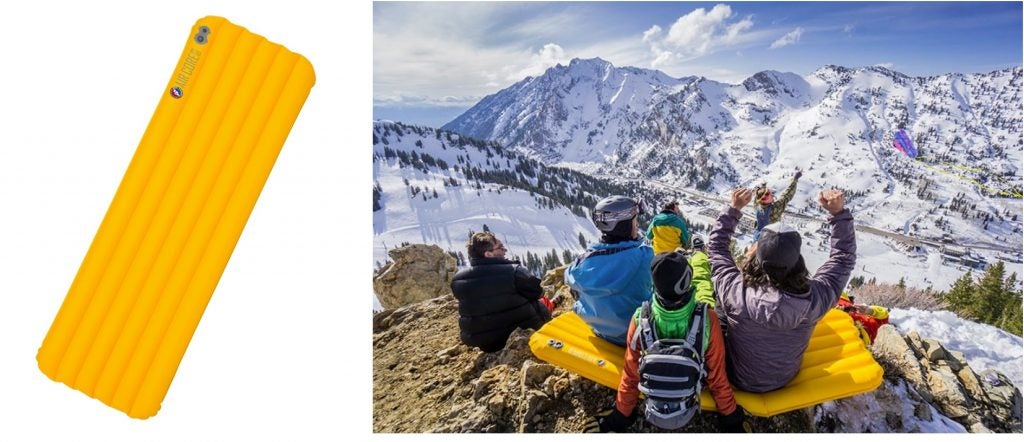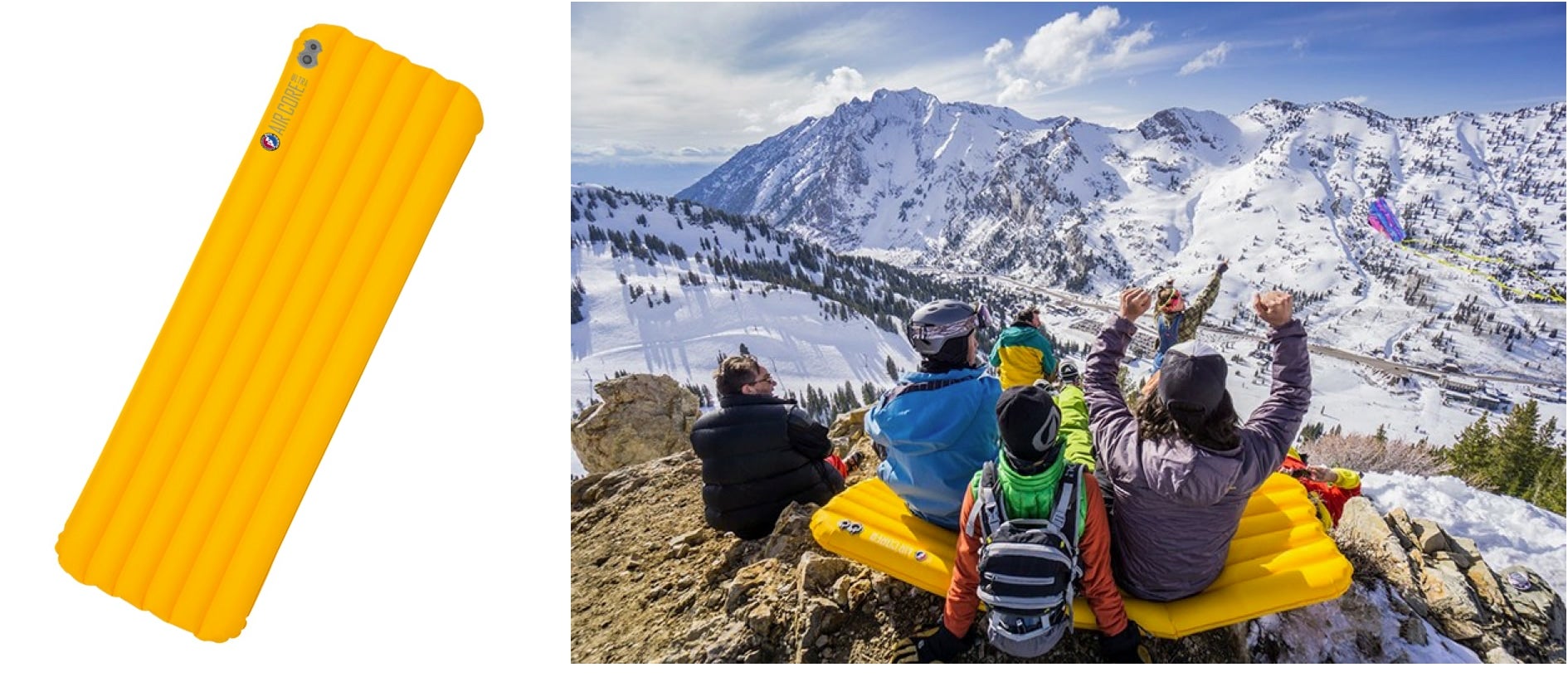 The award-winning compact warm weather pad from Big Agnes has been updated, and somehow made even better. It has a more comfortable surface, it's even easier to inflate and deflate, it's warmer, tougher, lighter, and better for packing. Despite all the improvements on its well-known predecessor, it's still one of the most affordable options out there. For car campers looking to make sure they don't freeze overnight, make the Air Core Ultra your first and last purchase.
"I always thought I could sleep on the ground, no matter where I camped, until I made the mistake of rolling over onto my wife's Big Agnes Air Core Ultra one morning after she got up. It takes up almost no room in your pack, so forget the macho sleep on the ground thing, because it's borderline stupid not to bring one. I sleep way better on every camping trip now, and have considered placing it on top of my mattress at home." – Chris Loud, Michigan Regional Writer
Buy Now: $65-$100
---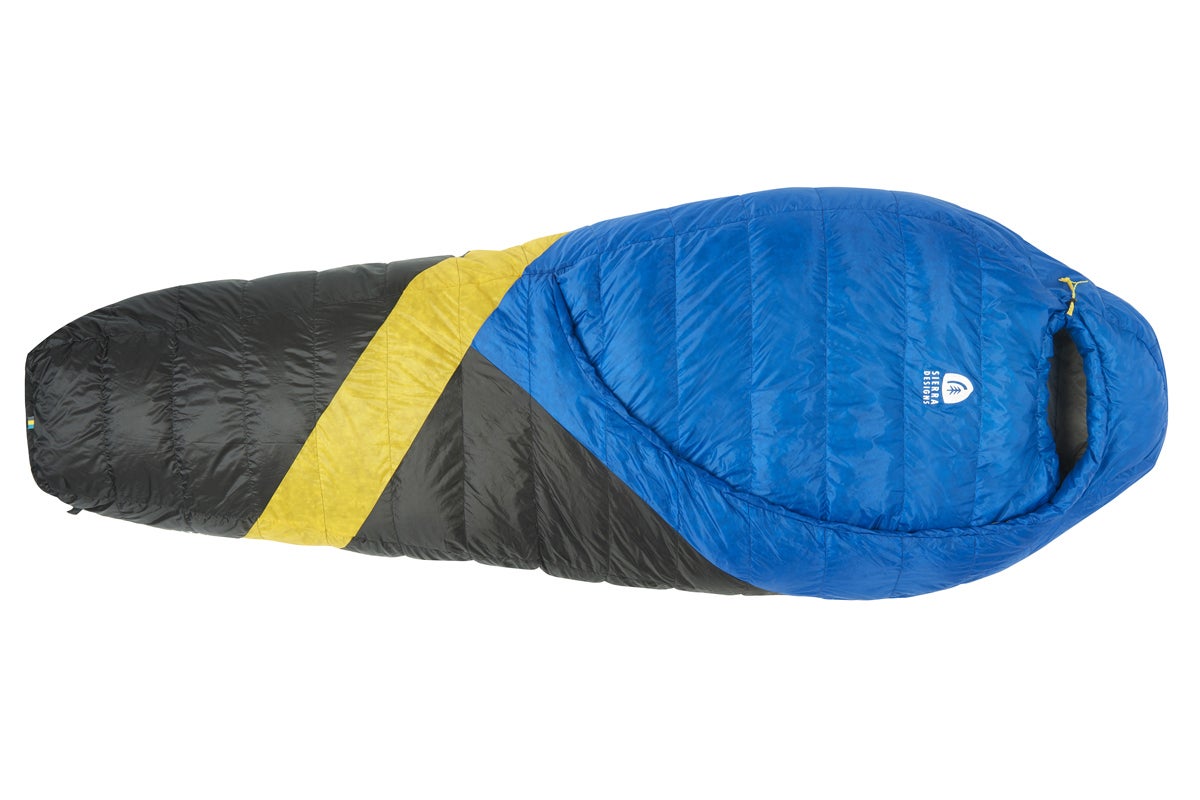 You don't need to be sleeping in the snow to want (and need!) a warm and cozy sleeping bag. In fact, you always want your sleeping bag to rate for lower temperatures than you'll be camping in. So this 35 degree sleeping bag from Sierra Designs is perfect for temperature dips on summer nights and colder season camping trips. This sleeping bag is unique in that it's zipperless, so you can be free to roll around and you'll still be sleeping on plush down cushioning on all sides. The built-in comforter makes you feel like you'll sleeping at home, without the restriction of many other sleeping bags. This camping gift is the gift of a good night's sleep outside.
"I've never slept better while camping. The built in quilt, and pad sleeve make it perfect for side sleepers, or those who hate feeling stitched up in a traditional mummy bag." — The Dyrt camper JD Mace
Buy Now: $270
---


Big enough to stand up in but still small enough to assemble in less than five minutes, the Big Agnes Big House 4 is a three-season tent made for car camping. The tent is well ventilated with plenty of mesh windows, and features two entrances so no more crawling over your tent buddy. In an affordable option for a plus-size tent, but still backed by the Big Agnes brand.
"This is my go-to car camping tent. Before we had kids, my husband and I used this tent almost daily during an 8-month camping trip around the U.S. Even now that we have a toddler it's still our go-to tent because it can fit the whole family– including the dog." — Kim Dinan, North Carolina and Kentucky Regional Writer
Buy Now: $350
---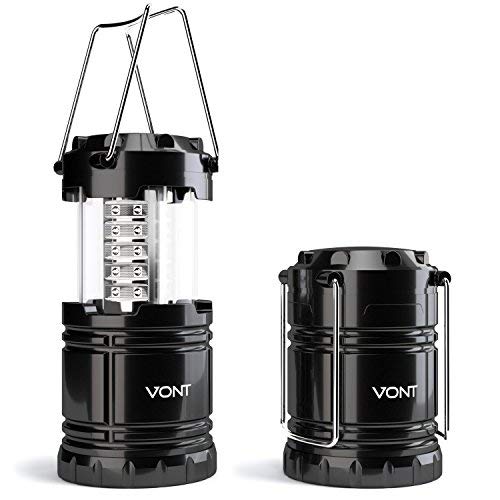 A bright camping gift indeed! The Vont Lantern is the practical way to keep a light source with you during a camping trip. The battery-powered lantern collapses into a portable and lightweight cylinder. As soon as it's opened, the light pours out surprisingly bright for such a small light. Whether you keep it in your car for emergencies, or using it illuminate your family's camping tent, it's a reliable and safer option for a broad light source.
"The Vont Lantern comes in a pack of four, so I keep two in my home for when the power goes out, one in the car in case of a break down at night, and one is always with me during my camping trips. I have a small child so it's a relief knowing I can have a bright light source without using a fire, and I'll have it whether there are electric hookups or not. Rain and wet wood keeping you from starting a fire? No worries, you can still have a communal light with the Vont lantern."  — Madelyn Brown, Georgia, Tennessee, and Florida Regional Writer
Buy Now: $23
---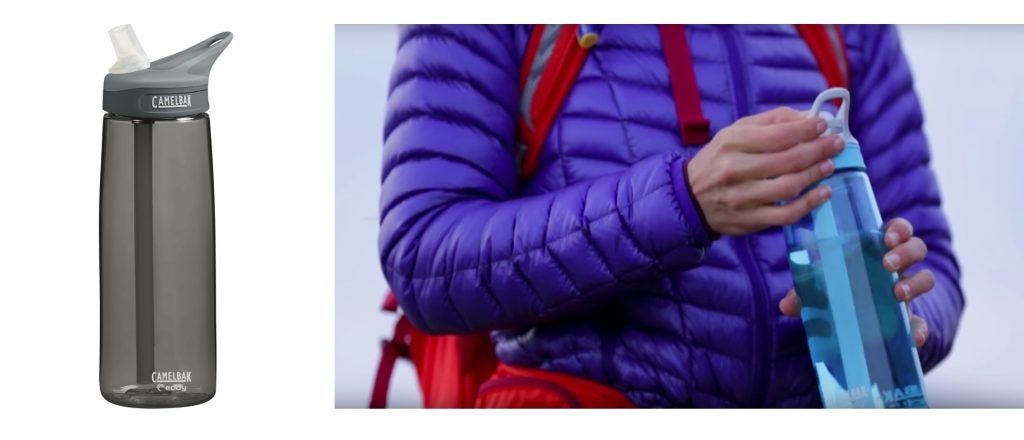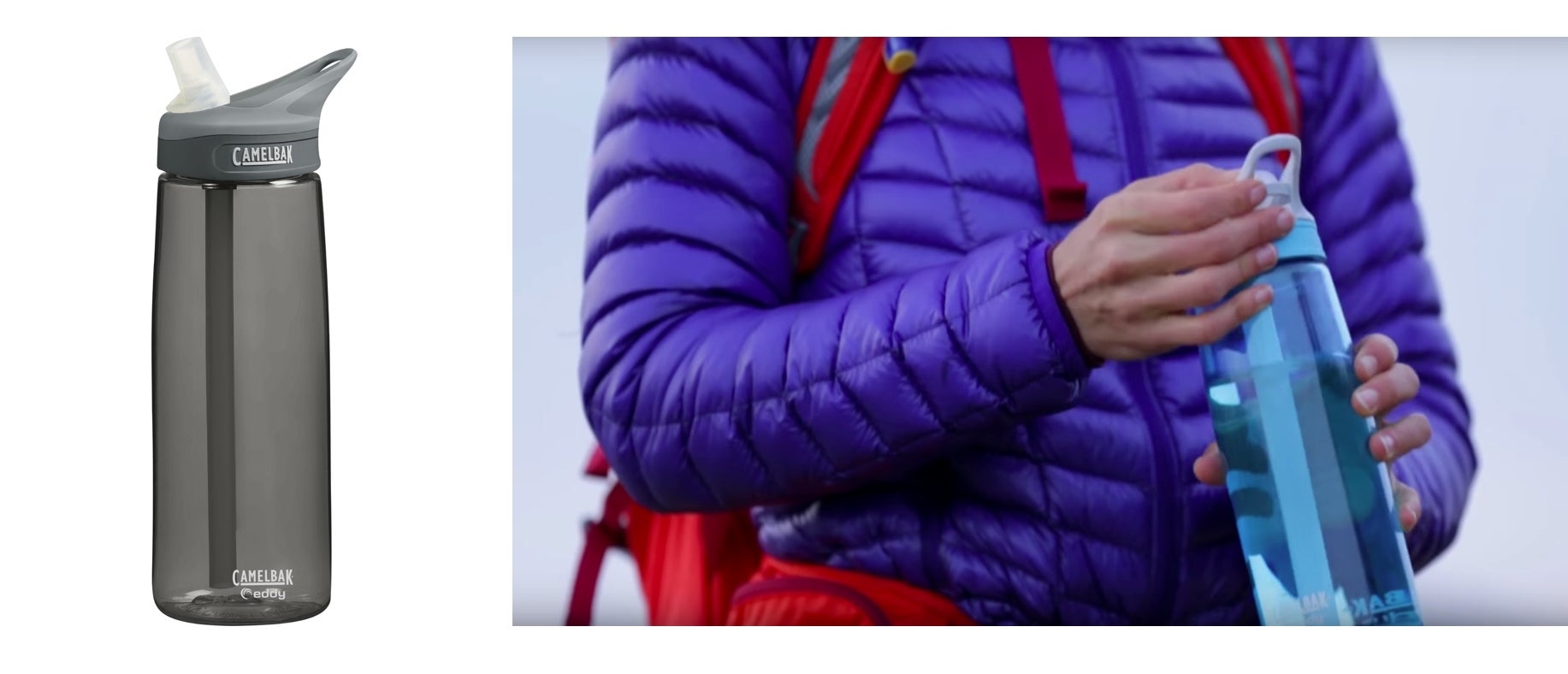 The CamelBak Eddy is a spill-proof sipper that holds 0.75 liters of water. Perfect for the chemical-conscious camper, it's 100% BPA, BPS, and BPF-free. The flip-down bite valve provides a fast flow of water and helps keep the tip clean. Plus, it's dishwasher safe and sports an integrated loop handle that clips to a carabiner with ease.
"I've been using my Camelbak Eddy since I was a freshman in college. It's been 6 years and this is still my favorite water bottle. It has a few scratches on it, but still functions like new. It's slim enough to fit in any cup holder or backpack sleeve, and I just toss it in the dishwasher to keep it sanitized." – Thea Voutiritsas, Missouri Regional Writer
Buy Now: $12
---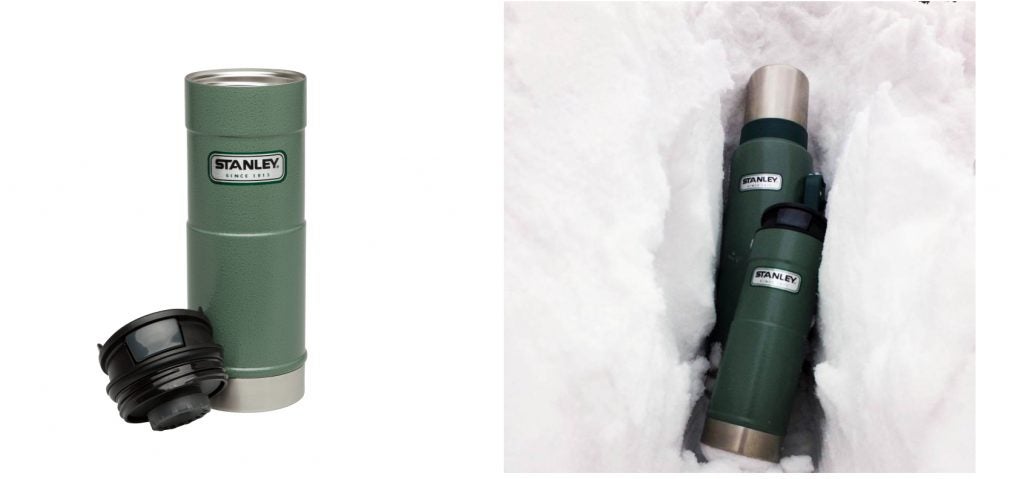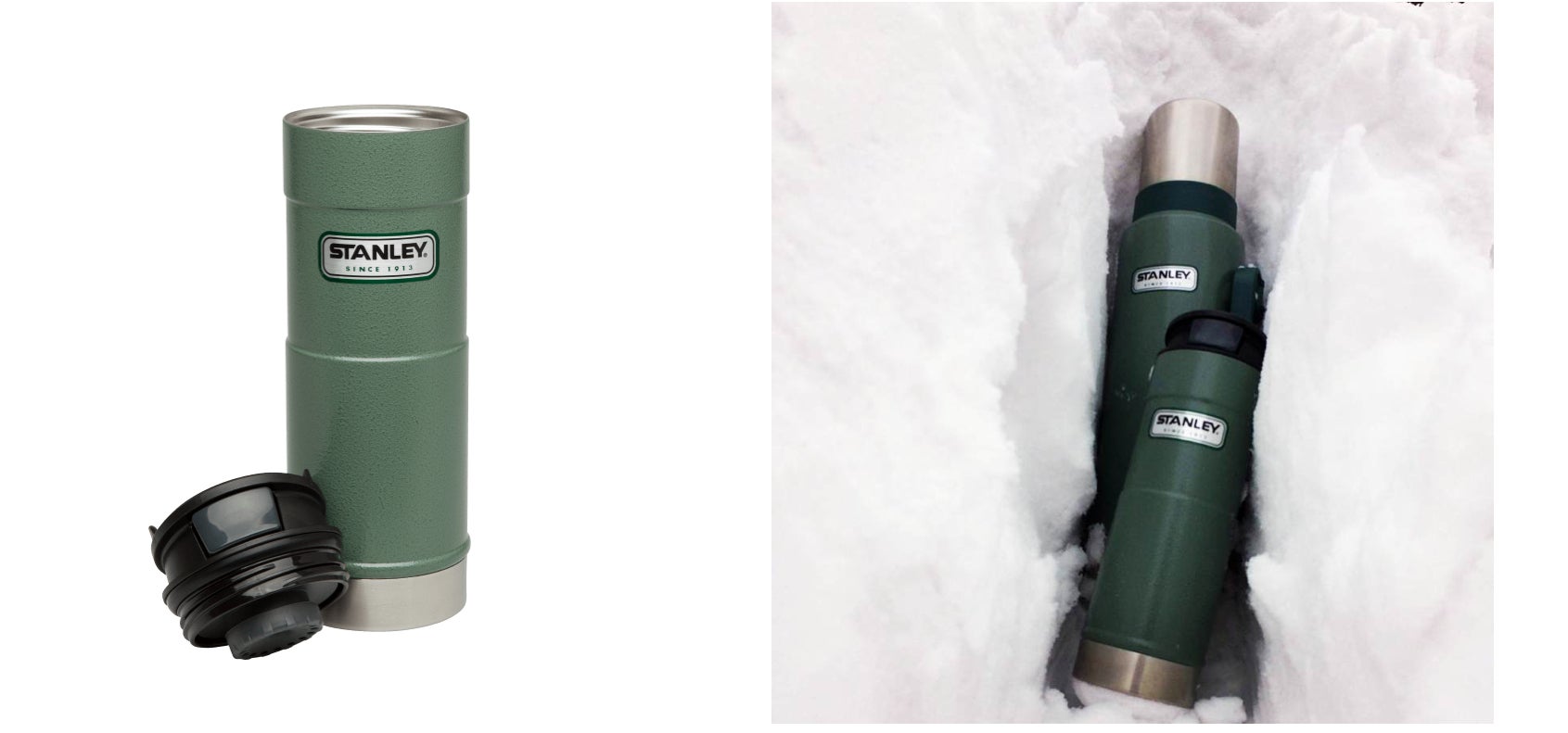 Leave your Stanley Classic One Hand Vacuum Mug filled with hot coffee in the car, hike all day in the snow, and come back to hot coffee. It's that simple. The double wall vacuum insulation keeps liquid hot or cold for up to 7 hours, or even better, iced liquid will keep cold up to 30 hours. Take a sip along your walk with the dog with the easy one hand lid operation, don't worry about leaks in the backpack, the stainless steel won't rust, and you can throw it in your dishwasher when you get back home.
"Every morning, year round, whether winter camping by the chilly waters of Lake Michigan, or driving my daughter to daycare on a 90 degree summer day, I have my favorite beverage in my Stanley Mug at the ready, and at the right temperature. I have zero love for "in-between" temperatures like "lukewarm" and "room temperature," or when someone hands you hot bottled water from the sun-soaked car after a hike, and they say "it'll do the trick." It's just so avoidable. Love the durability too, because I drop things a lot." –Chris Loud, Michigan Regional Writer
Buy Now: $28
---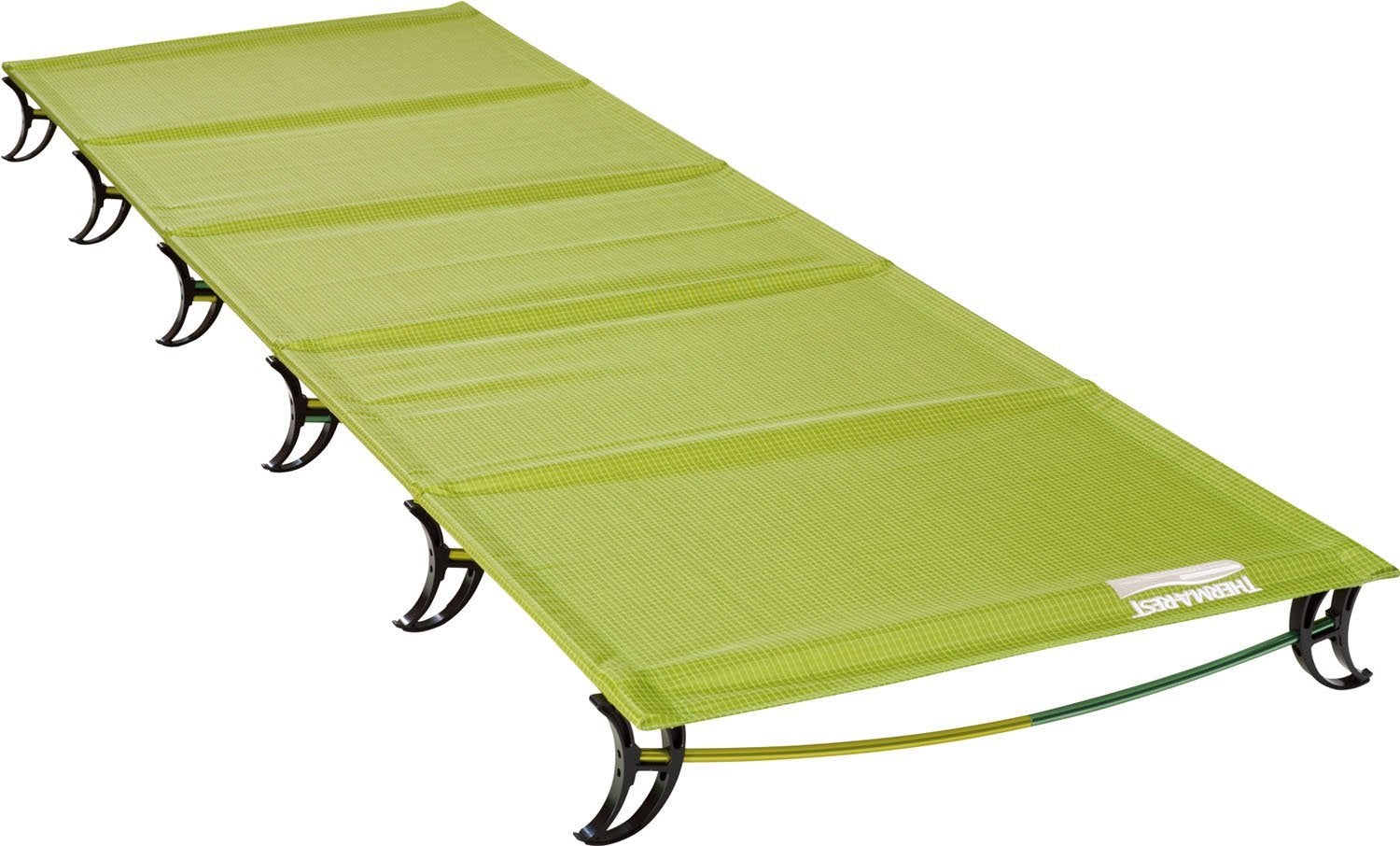 Packing lighter and smaller than any other cot on the market, Thermarest's Ultralight Cot is the perfect solution for backpackers, bike packers, and kayakers who don't like sleeping directly on the ground. A reflective heat radiant material lines the underside of the cot to keep you warm on cold nights. Packing down to 16" by 4" and weighing less than three pounds, there's room in most any pack for this cot.
"I'm a bit of a princess when it comes to sleeping directly on the ground; I always seemed to manage to put my sleeping bag and mattress on top of some stone, rock, or root that would then keep me up all night. Though on the expensive side (around $220.00), the Thermarest Ultralight Cot was one of the best things I ever bought. A good night's sleep, especially when cycling 60 to 100 miles a day, is priceless to me." – V. Nirode, The Dyrt NY, NJ, PA writer
Buy Now: $220
---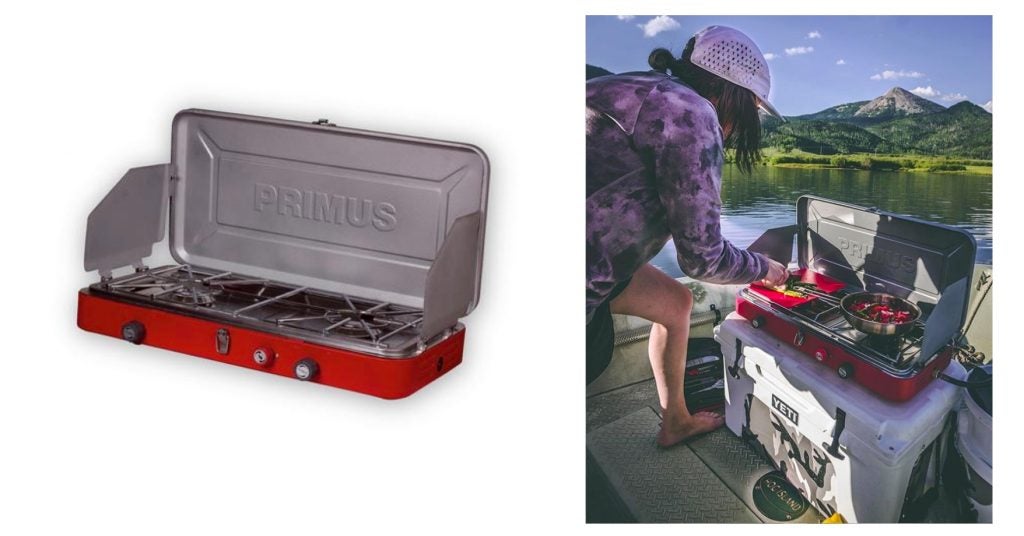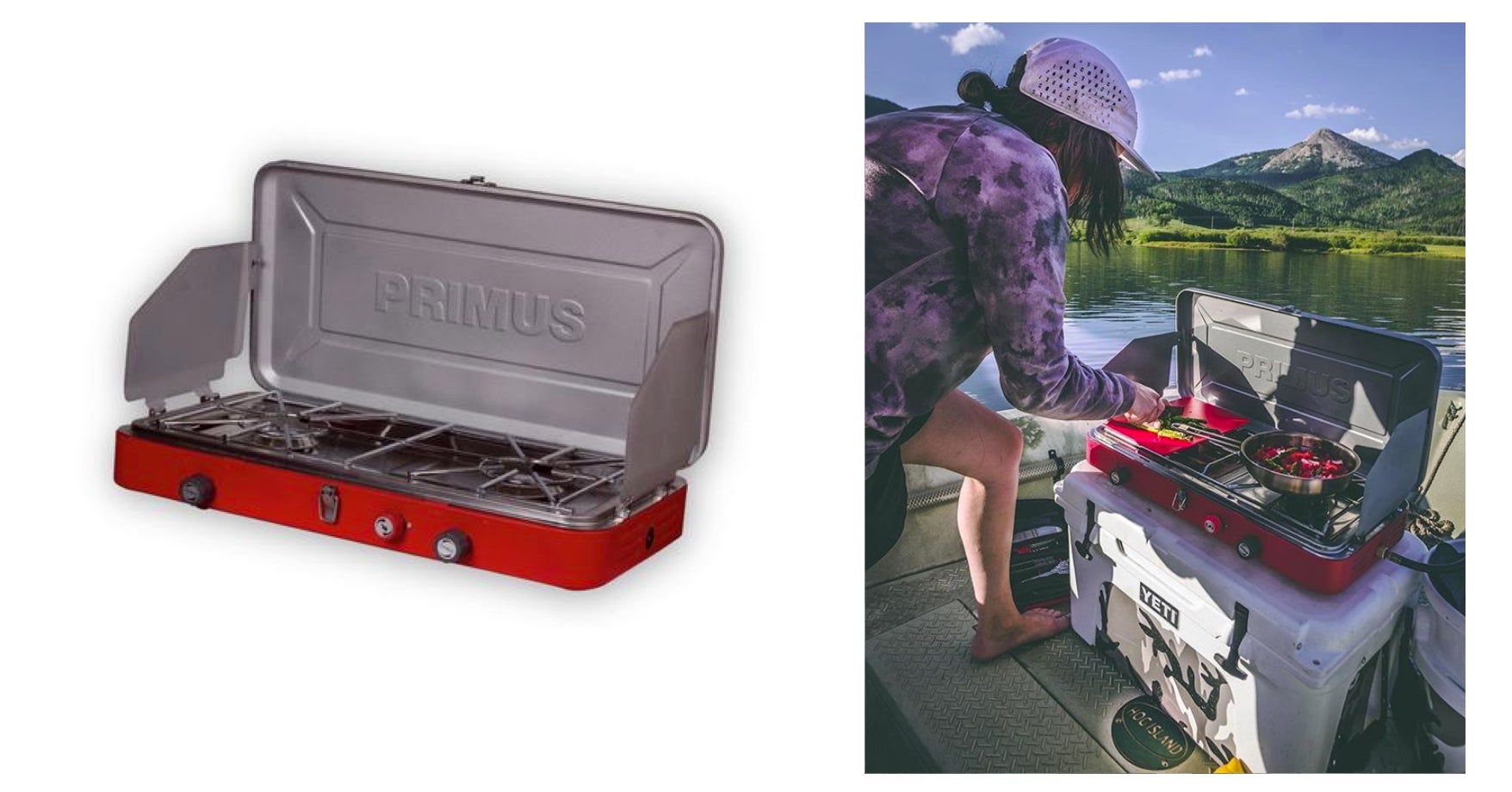 The Primus Profile helps camp cooks out in ways many other stoves don't—it's super packable with a lock-and-carry handle, simple to use with a Piezoelectric easy-click ignition, and gives you the same feeling of control you have in your kitchen back home. It features a 12000 BTU/h output to boil water in three minutes, and a timeless look and feel.
"It's such a treat to really cook even when I'm camping. No more burning the bottom layer of dinner on unpredictable coals or spilling the mac n cheese because of an uneven surface in the firepit. The two burners mean I can make coffee and eggs simultaneously, rather than having to tackle each part of the meal one at a time." — Meghan O'Dea, Senior Digital Account Manager
Buy Now: $120
---


Light My Fire improved the spork design by separating the fork and spoon, and adding a serrated knife edge. Now you can enjoy the comfort of hot camp soup without losing half of it through the tines. And at a measly nine grams for the four-pack, these durable little gadgets won't bog you down or clutter your gearbox.
"I own at least six of these; they're a staple of my collection. One for each car and pack, plus a few extras. The durable plastic is heat resistant, which is great because I burn everything. And I never have to worry about scraping food off of it. One wipe and I'm done. I actually use them at home sometimes. What can I say, I'm utilitarian." — Nicole Atkins, Utah, Wyoming, & Nevada Regional Writer
Buy Now: $7
---

The best part about campground apparel? They make comfy outfit choices at home or on-the-go, too. Give the tent camper something warm, cozy, and durable. Something that will get them outside… or not.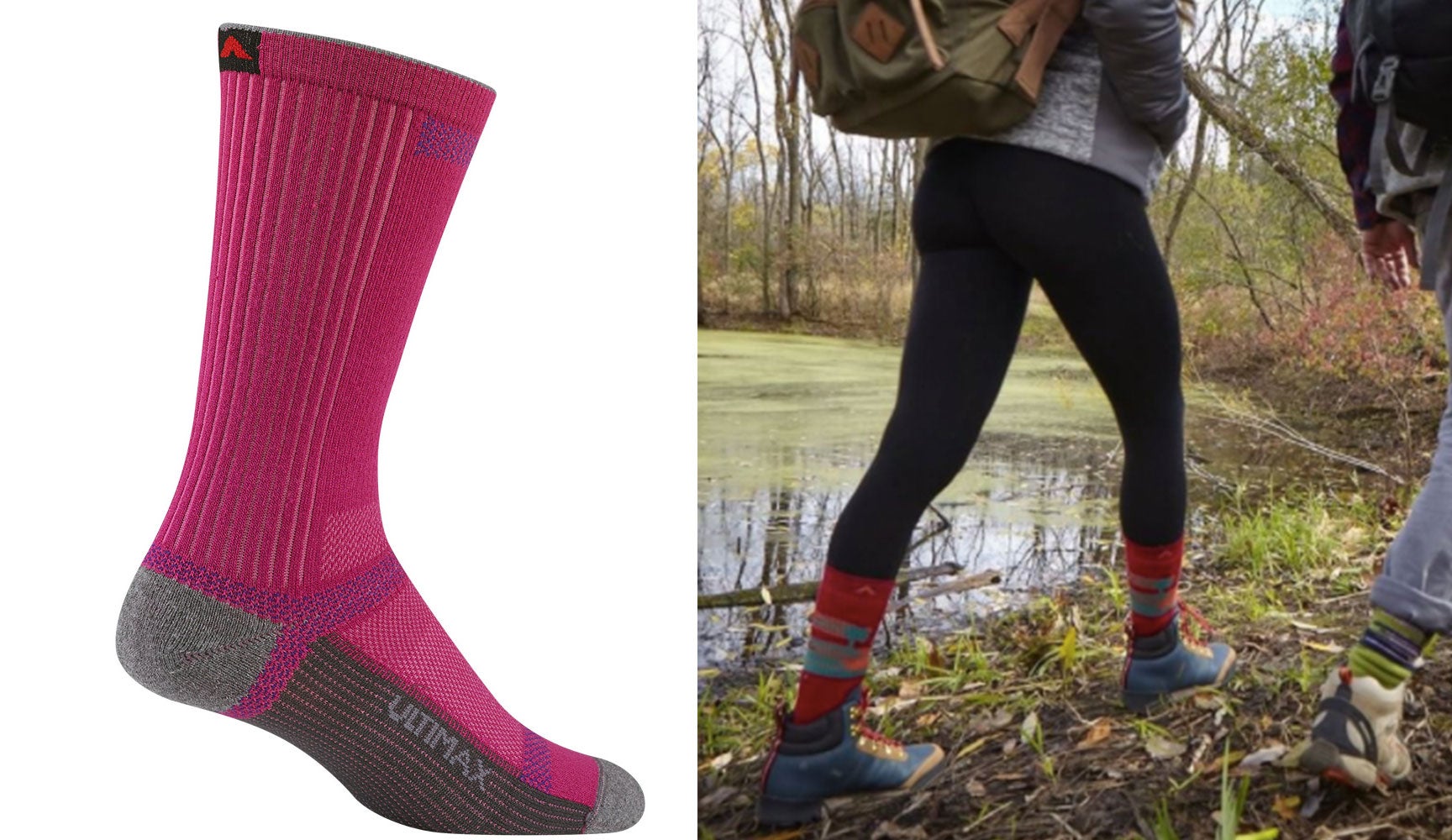 Socks for the holidays might not seem like the most inventive camping gift. But sometimes you just need a reliable hiking sock more than you need excitement in your life. Wigwam's ultralight options keep your feet dry and comfortable without too much weight and warmth. If you're working hard on a hike, these breathable socks are reliably comfortable.
"I live in Arizona and have hiked many miles in [Wigwam Ultra Cool socks] in our deserts and mountains. I have never had a hot spot while wearing them. They are comfortable, breathe and wash/dry quickly. They are definitely my favorite find so far!" — The Dyrt camper Laura G.
Buy Now: $15
---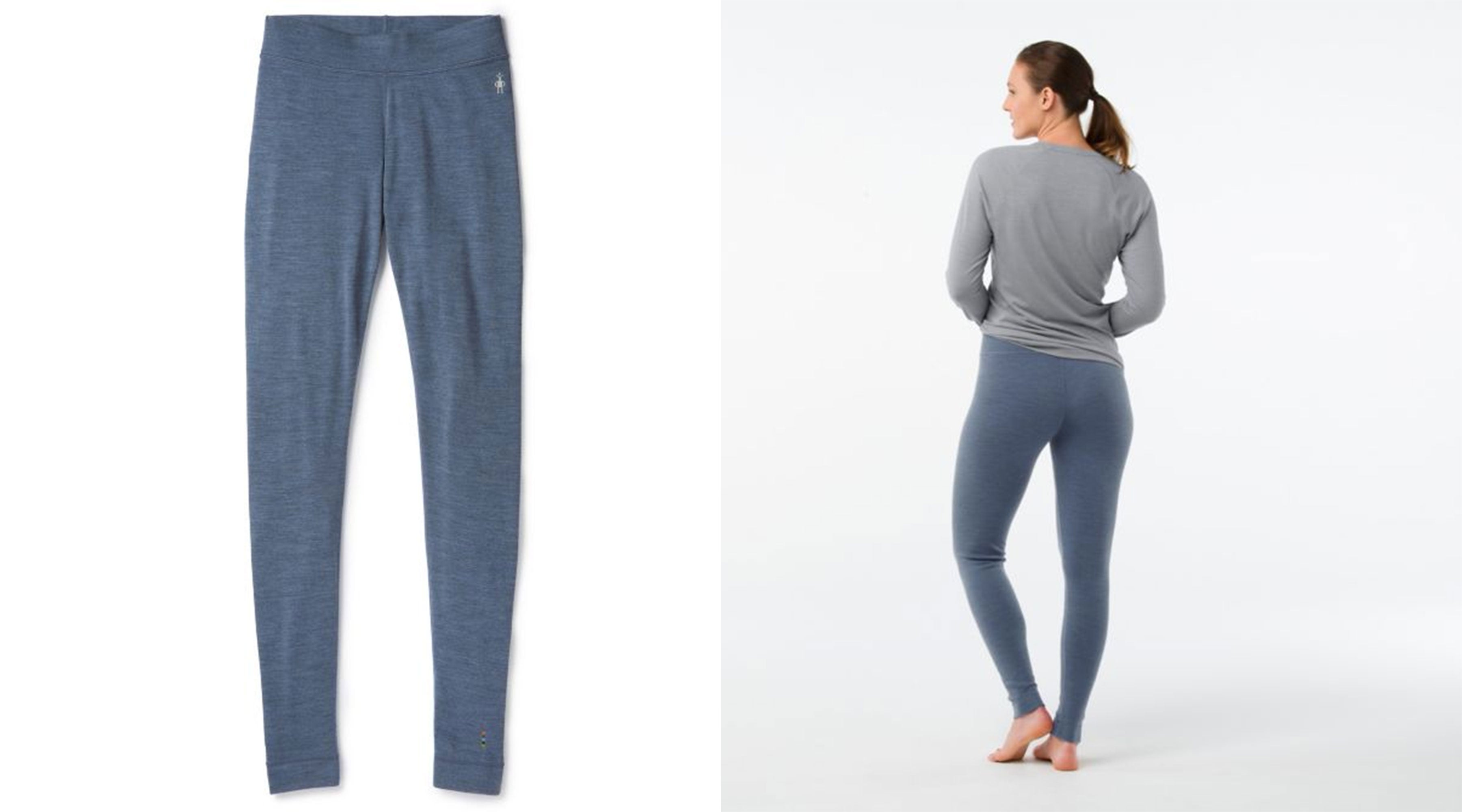 Smartwool is a trusted brand for layers that keep you warm and cozy in the cold. Whether you're lounging by a campfire or a fireplace, this stretchy base layer bottom says it's time to relax and stay awhile.
"No itch and sooooooo toasty." — The Dyrt camper Suzanne J.
"Wore Mine to bed Saturday night and slept like a baby." — The Dyrt camper Steve B.
Buy Now: $95
---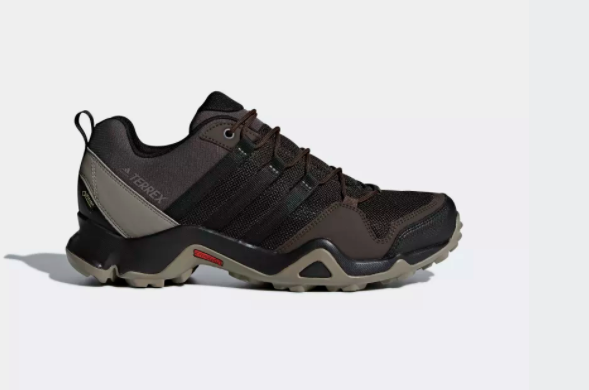 Adidas' Terrex AX2R GTX men's hiking shoes are excellent trail shoes for both wet and dry conditions. Their Gore-Tex lining and strong mesh offers superior durability and breathability, while also keeping them lightweight, perfect for those long treks you've been planning. The rubber outsoles provide great traction on even the roughest of terrains.
"I use these shoes for everything from strolls in my local park to gym workouts and long wilderness hikes. They've been my go-to shoes for more than two years, have accompanied me on numerous outings, and they're still not worn out. Love their lightness and how long they last." — Bram Reusen, Oregon Regional Writer
Buy Now: $120
---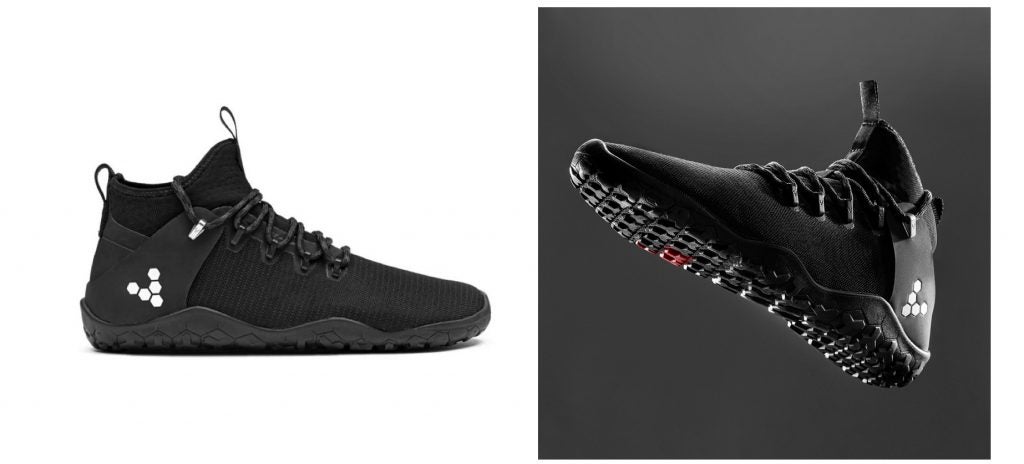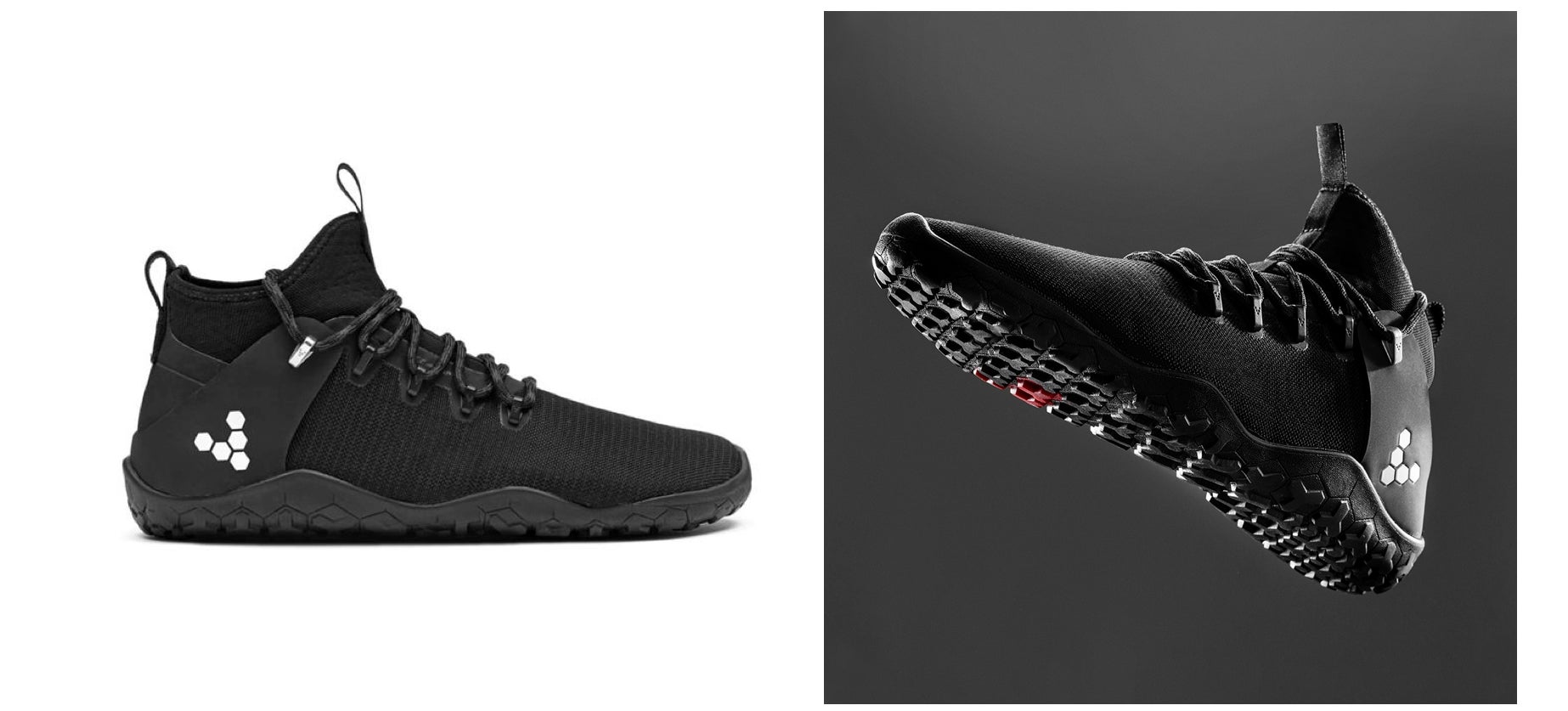 Vivobarefoot's new Magna Trail Shoe takes the best parts of their other footwear styles and applies them to the problem of a tough, flexible, comfortable trail running shoe that works on a variety of terrain. The minimalist design is essentially a tactical-grade sock made of one single piece nearly waterproof, puncture-resistant, slash-proof ballistic nylon.
"The problem I always seemed to encounter with hiking boots and trail sneakers is how to keep the outdoors out of my footwear while staying comfortable and flexible. Because there are no seams, there are far fewer places for this shoe to breakdown, wear out, or let water and dirt near my feet. Solid!" — Meghan O'Dea, Senior Digital Account Manager
Buy Now: $210
---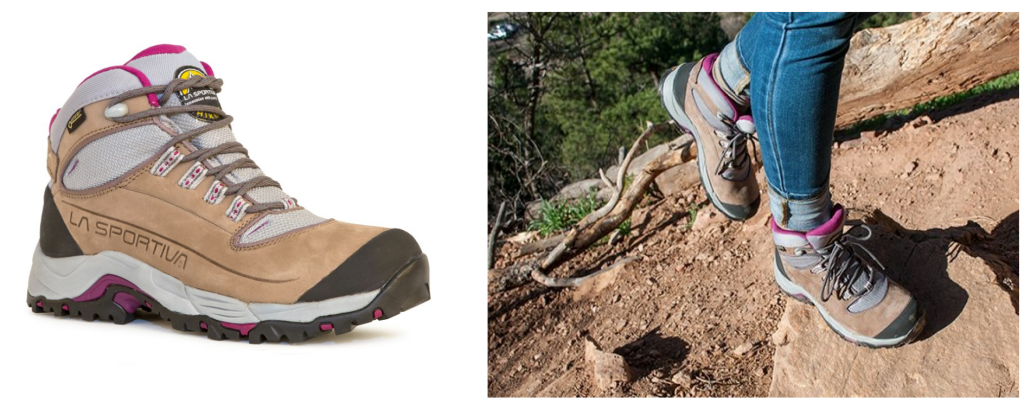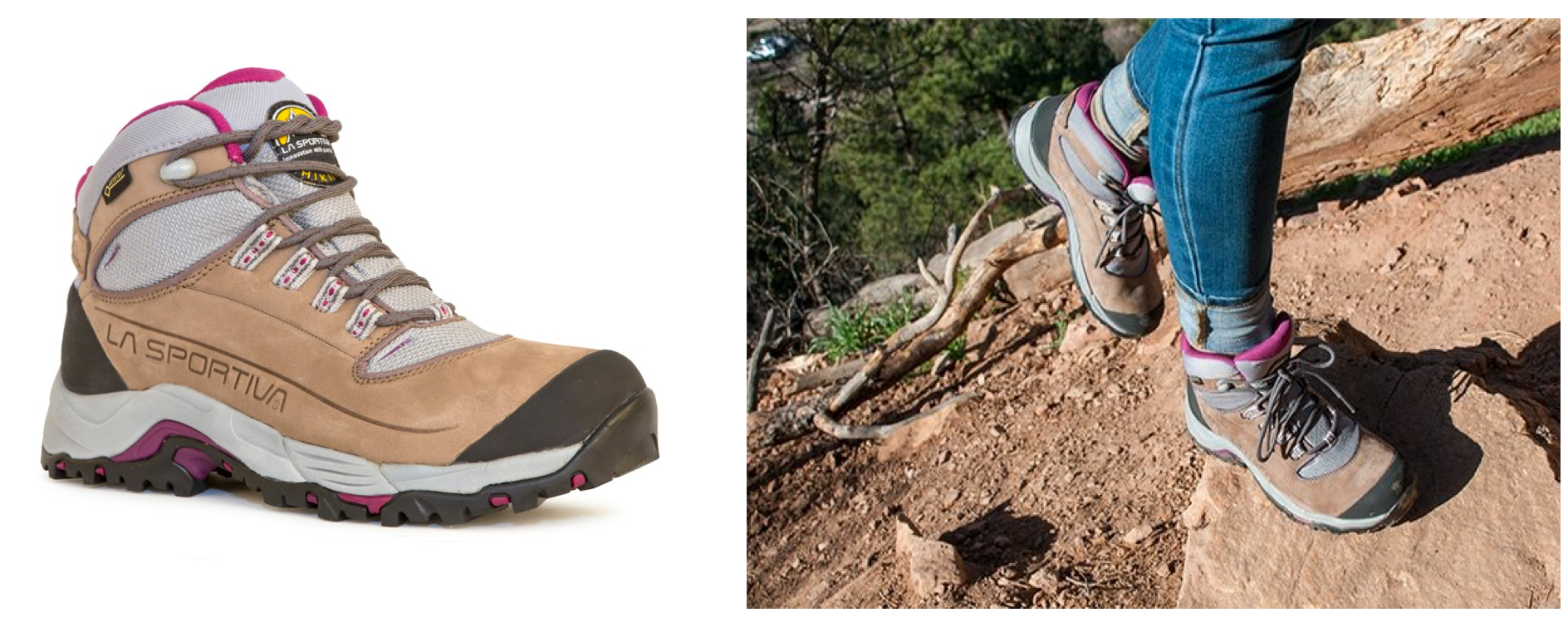 The La Sportiva Gore-Tex hiking boot strikes that balance between being lightweight for long backpacking or hiking trips and durable enough so unexpected weather conditions or terrain won't stop you in your tracks. The boot features a breathable membrane to keep your feet from suffocating in warmer weather. But at the same time, the shoe is waterproof so no soggy feet if your shoes get water logged. Don't let the lightness of the La Sportiva hiking boot fool you, the Vibram leather outsole has the traction and protection you'll need if you find yourself on rocky ground.
"For the past seven years, I have strapped on my La Sportive Gore-Tex hiking boots regularly. They've made a faithful woman out of me because I haven't found any situation where I wished I had a different hiking boot. I've tread through mountains in Northern California and creek hopped across parts of the Great Smoky Mountains in these boots. But I don't really need a special outdoor occasion to wear them, they're just as suitable for the local nature trail because these hiking boots are lightweight and comfy. Anyone who has read Cheryl Strayed knows how important the right hiking boot is, and I've found mine." — Madelyn Brown, Georgia, Tennessee, and Florida Regional Writer
Buy Now: $140
---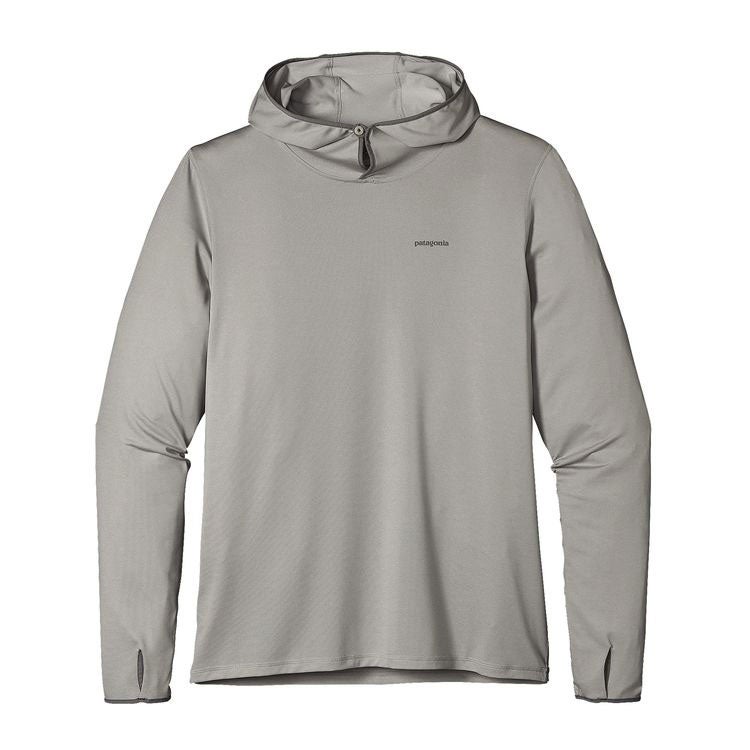 This quick-drying hoody combines the comfort of your favorite sweatshirt with more practical material and nice details like thumb holes and odor control. The fabric is ultralight and relaxed, and the hood comes with extra room to fit it over your favorite hat.
"I bought this shirt primarily for fly fishing, but I now use it for all my outdoor activities. It is made of thin lightweight quick dry material which is cool in the heat and warm in the cold. It is designed to be a sun protective shirt with a hood that loosely covers my head, face and neck. It also has extended sleeves with thumb holes that may be pulled over one's hands for additional sun protection." — The Dyrt camper Troy W.
Buy Now: $59
---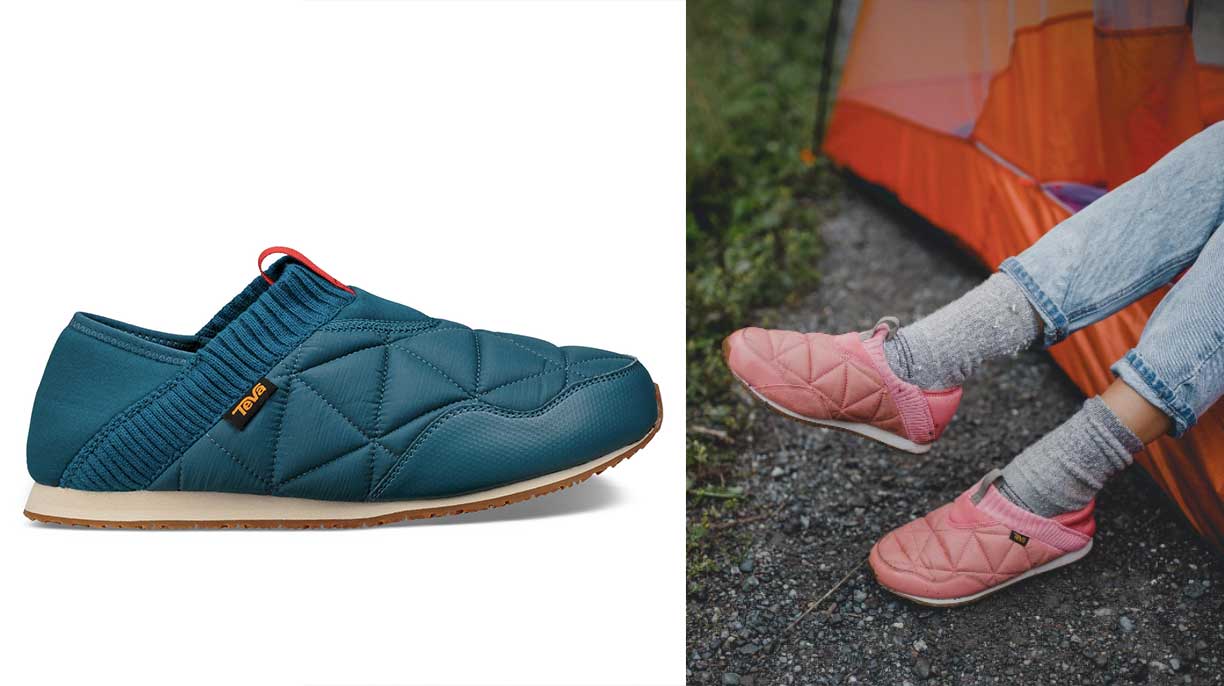 The Teva Ember Moc is "part slipper, part sleeping bag." In other words, they're perfect camping slippers. Collapsible heels make them convenient for sliding on and off (who wants to deal with laces when you're relaxing?), and the cushy footbeds paired with rubber soles make them extremely comfortable, yet rugged enough to hold up outdoors.
"They're the shoes that sit at my front door for quick errands; the shoes that go into my backpack for camping; and the shoes I find myself wearing all weekend around the house. I often travel in my campervan, and they're perfect for lounging in the van or hanging out at a campground." — Britany Robinson, Managing Editor
Buy Now: $75
---

Despite often offering a solution to many tent campers' problems, camping accessories go underappreciated. With these gear items below, you'll find yourself saving time and money in a way that makes every tent camper happy.


The INNO Shadow 16 Cargo Box is a super versatile way to store and carry your outdoor gear without taking up valuable space inside your vehicle. It's easy to install, with a memory mounting system that makes it simple to transfer the Shadow 16 between vehicles. Once it's on top of your car, you can open it from either side, and lock the box to know your gear is safe. Plus, the low-profile design is plenty roomy without sacrificing your ride's fuel economy.
"Dr. Who fans will understand what I mean when I say it really feels like this INNO cargo box is bigger on the inside! Anyone, though, can appreciate how the INNO Shadow 16 Cargo Box manages to look so sleek while holding pretty much your whole gear closet." — Meghan O'Dea, Senior Digital Account Manager
Buy Now: $500-$1,000
---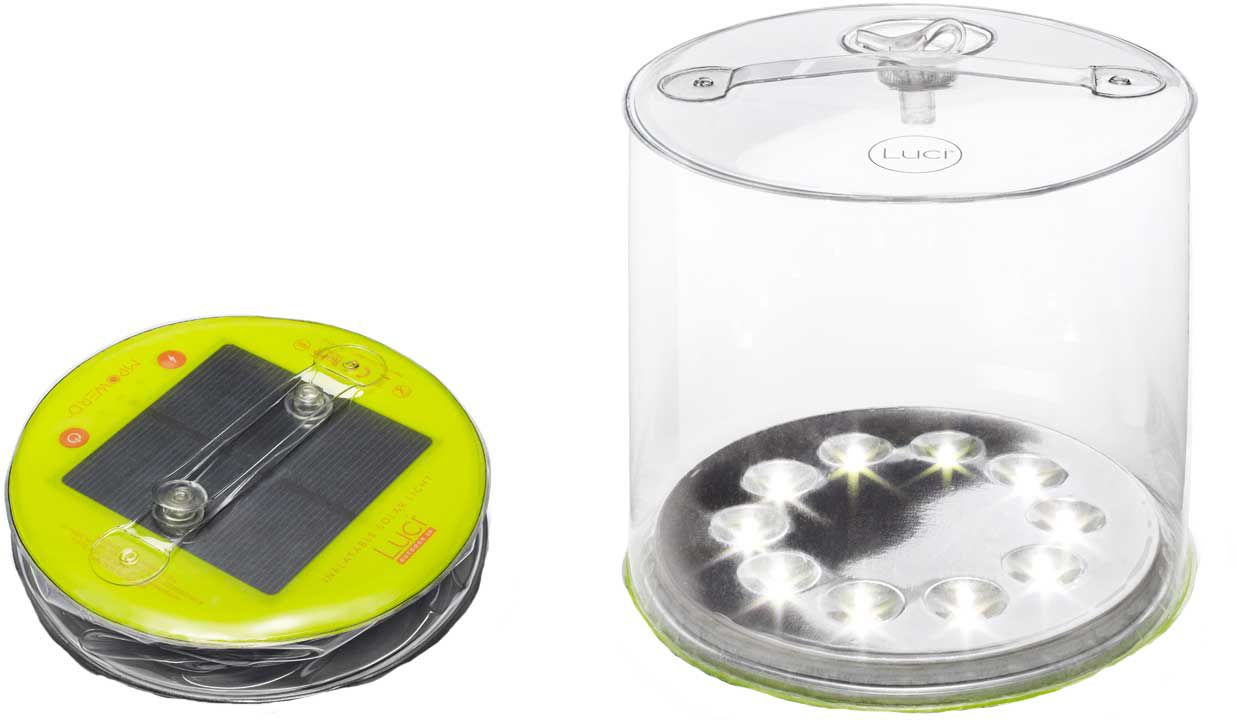 Leave this little light out in the sun during the day, and you'll have a convenient way to light your way at night. We see these at almost every campground and every time we ask for recommendations, these handy solar-powered lights from Luci inevitably come up. The newest version comes with a second adjustable strap on the bottom that makes it easier to connect to your tent, a tree, or wherever you need some extra light. When fully charged, Luci solar lights can last up to 24 hours.
"We use it in tent as a night light for a four year old. Amazing how it stays on all night." —The Dyrt camper Brooke F.
Buy Now: $20
---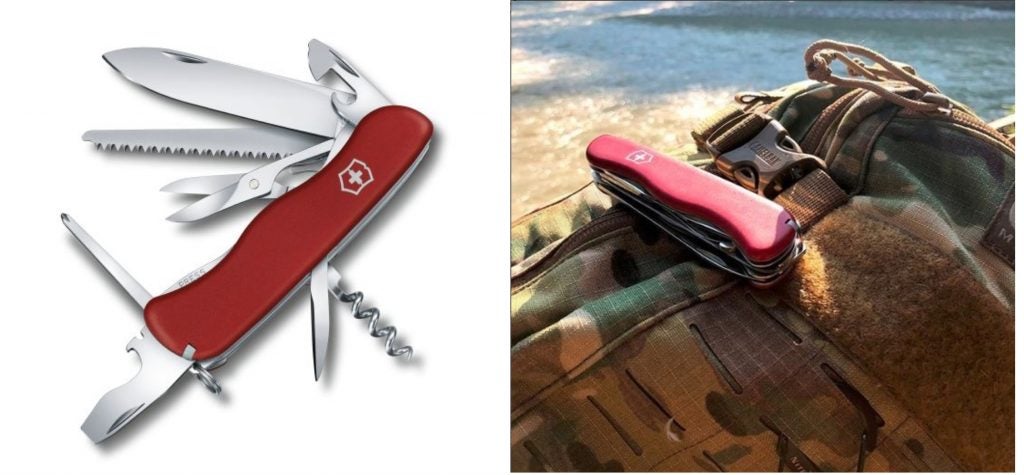 The Outrider Swiss Army Knife from Victorinox is an unmissable tool on camping trips, whether it's a quick weekend trip or long-distance trek. It's neither big nor heavy, but it does pack 14 different tools, all of which might prove handy around your campsite, or at the very least in your emergency preparedness kit. Its wood saw, knife and can opener, for example, are great tools to have at your disposal, while the little scissors and Phillips screwdriver have their use for regular household tasks as well.
"I cannot imagine not having my Swiss Army Knife with me while camping. Even though I may not use it constantly, it always, always comes in handy for various tasks. It's one of those things that you're just glad to have with you whenever you do need a tool." — Bram Reusen, Oregon Regional Writer
Buy Now: $60
---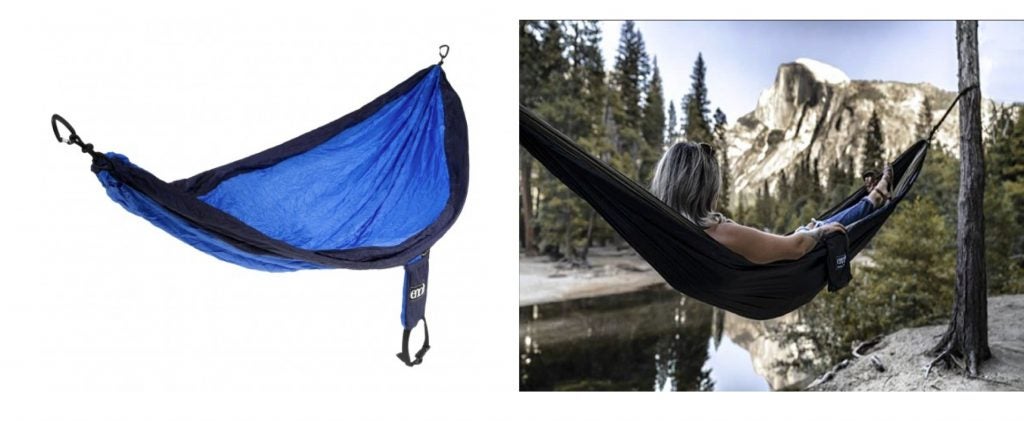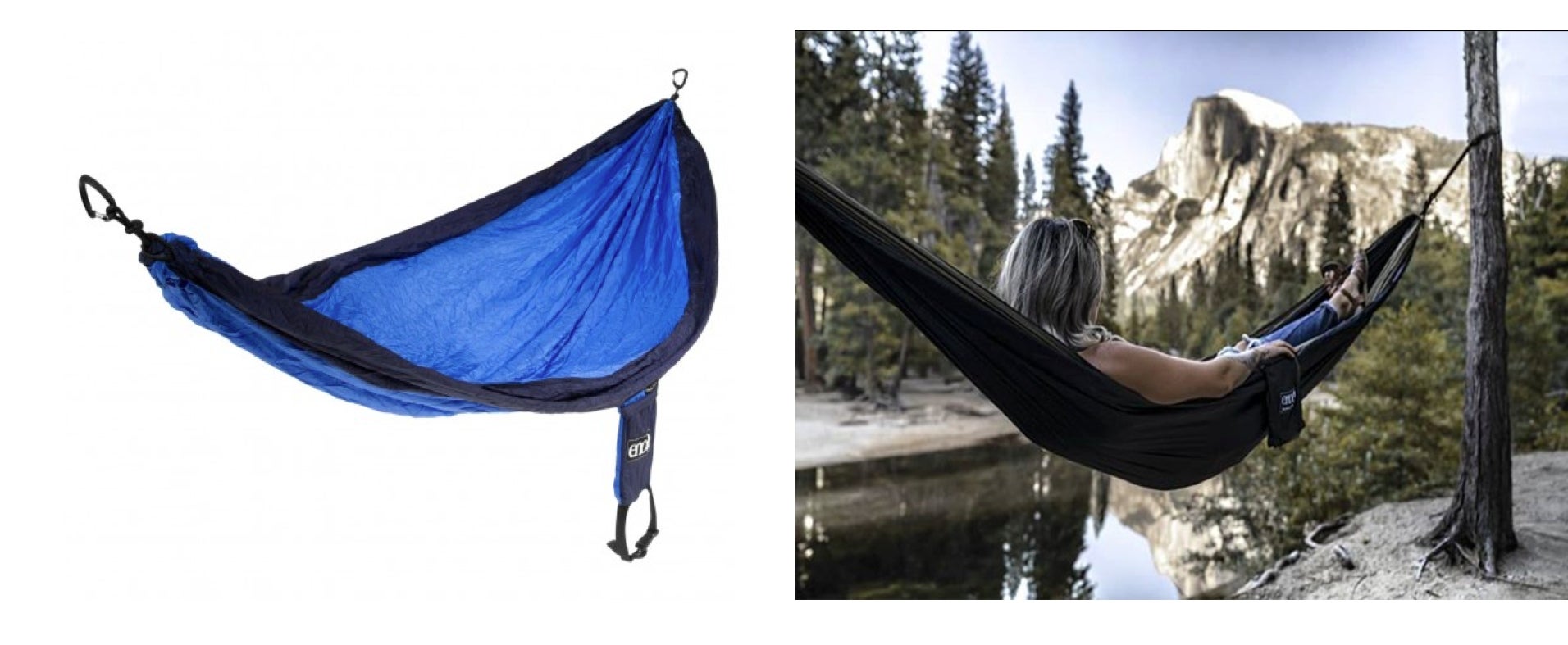 When ENO hit the scene almost 20 years ago, they reinvigorated a long lost love of hammocks. No longer the metal framed rope swings in grandma's backyard, ENO hammocks are lightweight, durable, portable, and fun to look at. Whether tethered between trees in the backcountry or hanging at the park (literally), the classic ENO hammocks make it comfortable and fun to relax outdoors.
"I'm not ashamed to admit I own three ENO hammocks. Two that my husband and I take every time we go camping and one that hangs between two beech trees in my backyard. When I need to take a quick break in the middle of the day I go directly to my ENO hammock." — Kim Dinan, North Carolina and Kentucky Regional Writer
Buy Now: $36-$60
---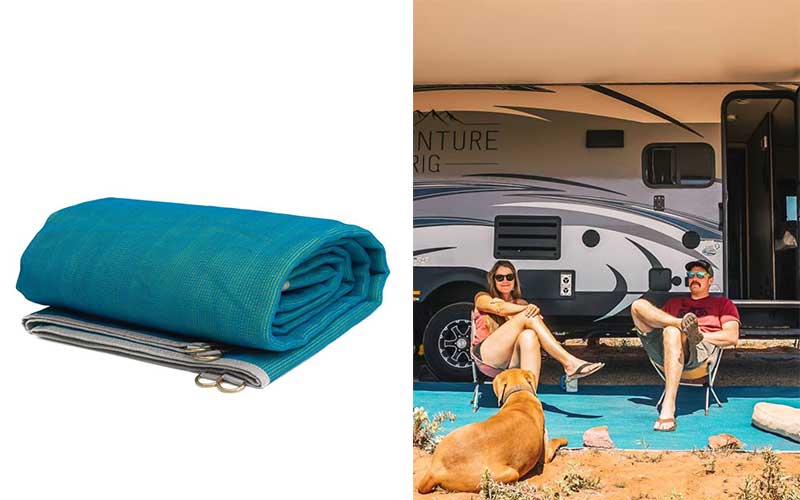 If you are tired of sand in your sleeping bag or dirt in your taco, the CGear Sandmat was made for you. The unique offset layering of sieve-like tarps allow sand to settle quickly through, while keeping you and your food, gear, pets or children clean. In multiple different sizes, it can be used under a kitchen area to prevent micro-trash, or as a vestibule mat for a cleaner tent. Beach campers can rest easy, without sand in their shorts.
"Camping is always dirty, and that's good for the most part, but I have come to rely on the CGear Sandmat as my calm in the storm when I need to clean up. It gives me a place to change the kids, or my shoes without getting coated in grit. And it's invaluable when it comes to practicing leave no trace with messy toddlers who love to feed themselves." — Lindsay DeFrates, Colorado Regional Writer
Buy Now: $60-$100
---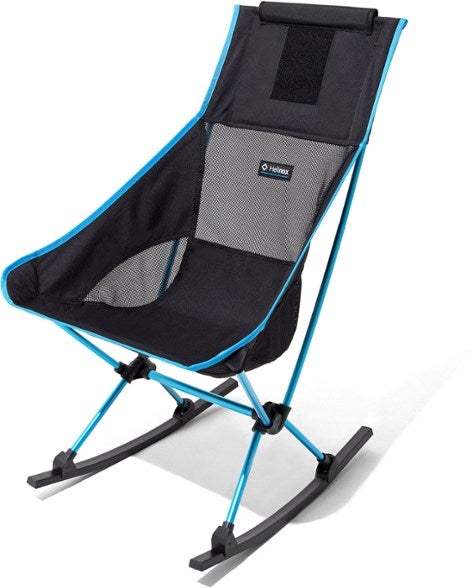 The Helinox Chair Two Rocker is the ultimate camp chair for adventurous moms and dads of new little ones. For those first few months of snuggling, feeding, and rocking, it's a wonderful thing to cozy up next to the campfire. The Helinox is a lightweight, ultra-portable chair with removable legs. The Helinox Chair Two Rocker is the perfect camping gift for a new parent.
"This rocking chair was key for those early days of parenthood, when I was in desperate need to be outside, camping again, but needed a comfy place to sit and rock and nurse my infant. It's lightweight and small enough to be portable to family picnics, concerts, and because it's so lightweight and portable, it even makes the cut for a first backpacking trip with baby. As my daughter has grown, this chair has gone from outdoor nursing station, to a cozy spot to cuddle up and read books and rock together by the campfire." — Tana Baer, New England Regional Writer
Buy Now: $180
---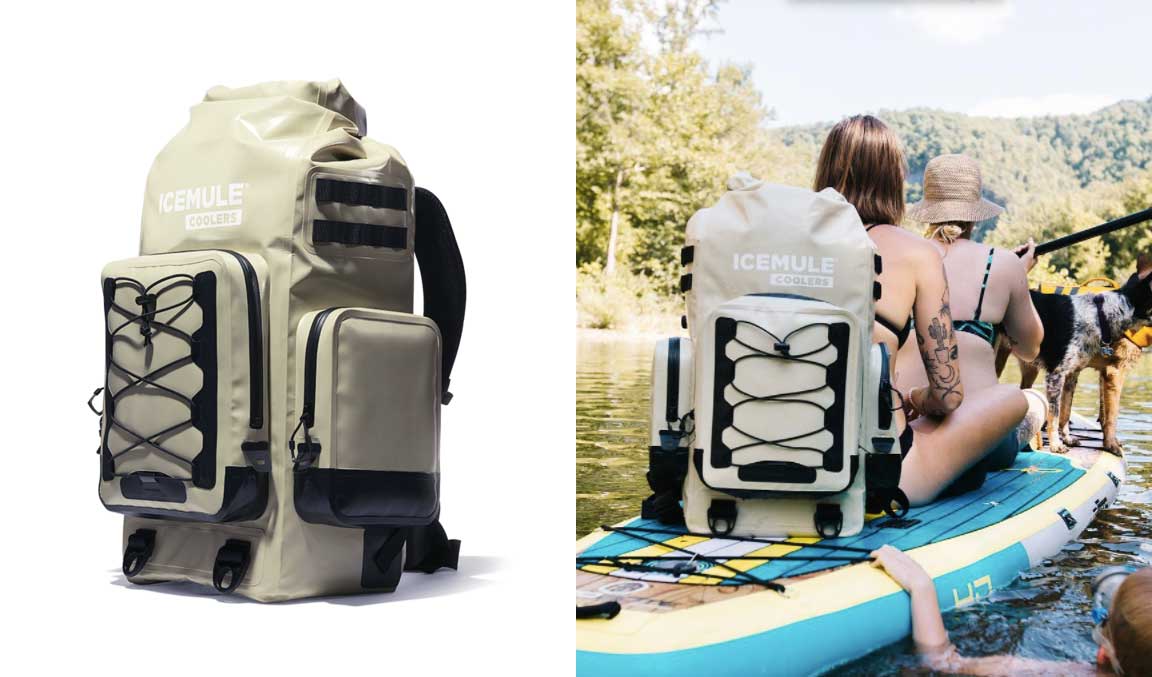 IceMule's Pro Backpack Cooler not only keeps its contents cold for 24 hours, it also takes its design cues from backpacking gear, with padded shoulder straps, a sternum strap, and exterior bungees for accessories. The dry bag, roll-top style keeps melty liquids in, or dirt and water out. And it comes in a variety of colors and sizes, so you can pick a cooler that feels custom.
"After years of awkwardly lugging sixpacks, growlers, and coolers through the woods and out to the lake, I was so, so excited to find IceMule's backpack coolers. I can finally indulge my tendency to pack overly fancy food and plan gourmet camping menus when I'm on an adventure." — Meghan O'Dea, Senior Digital Account Manager
Buy Now: $300
---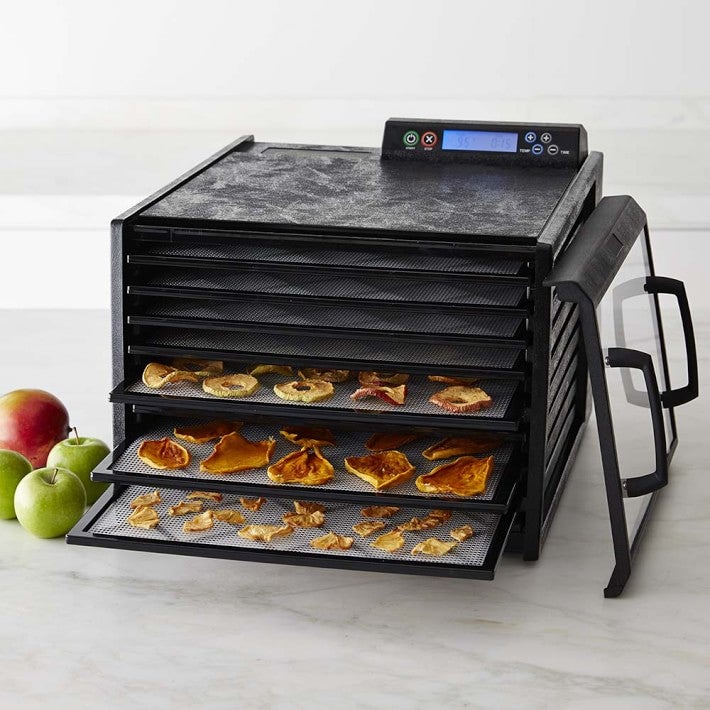 If you can't get enough of your dried fruit snacks and jerky, the next step is to make your own. The Excalibur Dehydrator preserves active enzymes in fruits and vegetables, and safely dehydrates meats, too—while preserving all that flavor you love. Make these snacks at home and you might find yourself making "camping snacks" for all occasions.
"Purchased a few years ago and it's definitely earning its keep is my 9-tray Excalibur dehydrator. It's great for making camping meals, especially if you have dietary restrictions." — The Dyrt camper Jennifer Hewett-Apperson
Buy Now: $329
---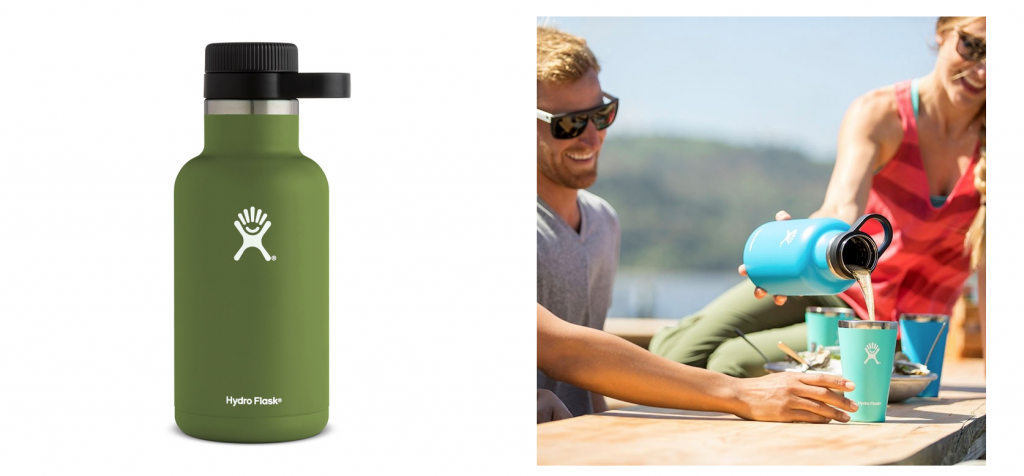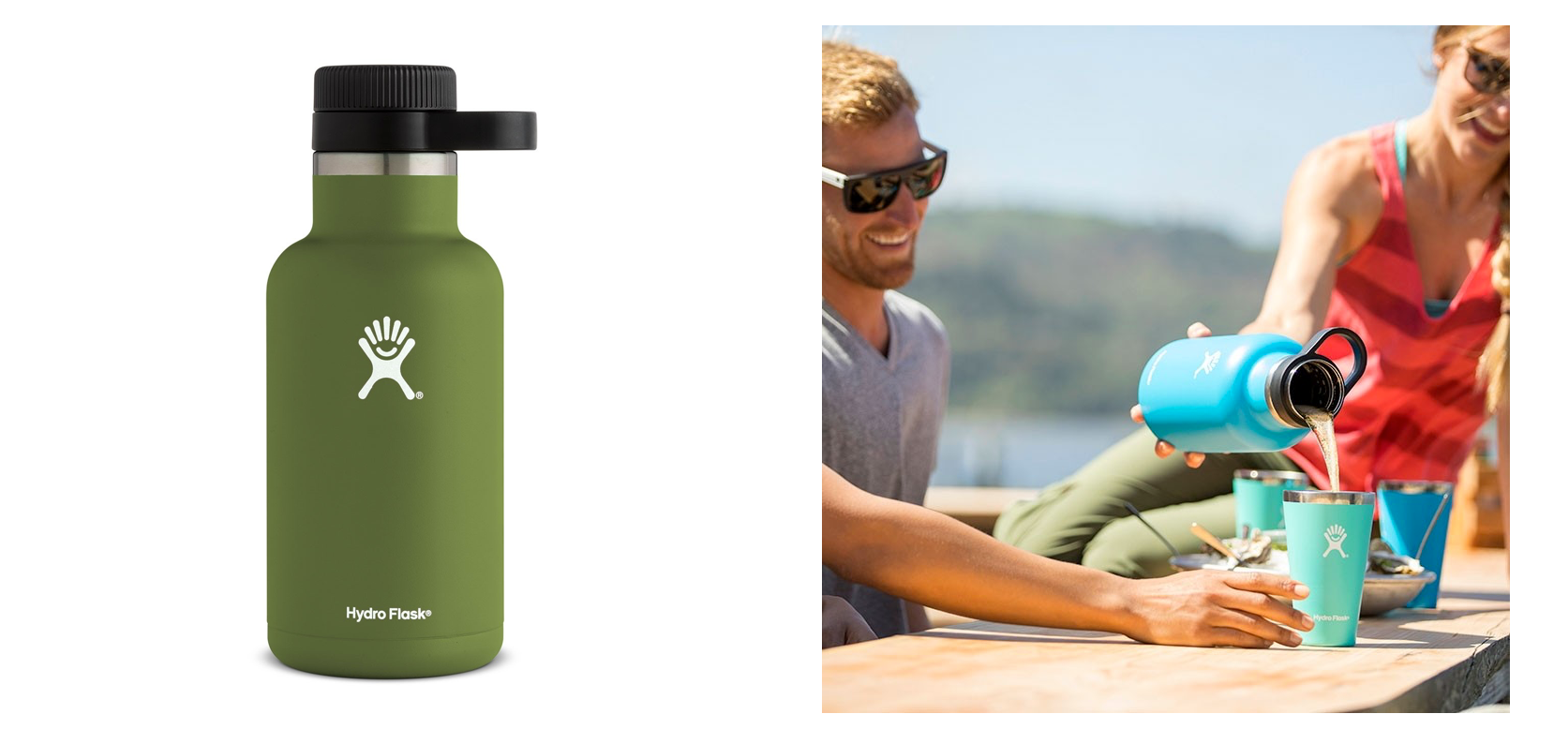 Keep your beer cold on any adventure with this bomber Hydro Flask Growler. The stainless-steel, vacuum-insulated construction is durable enough to stand up to the biggest adventures from your favorite local brewery to your campsite, to the summit, and back. Or, if you just need a massive flask of ice-cold water, it'll more than sufficient for that, too.
"My husband and I use this growler all the time. We fill it up for almost every car camping trip and even use it to pack ice cold draft beer into the backcountry (yes, it's worth the extra weight). We bring our Hydro Flask stainless insulated pint glasses along, too, to make sure our beer stays cold on even the sunniest summer afternoons." — Stasia Stockwell, Colorado and Utah Regional Writer
Buy Now: $65
---
Stay tuned: Camping gift guides for backcountry campers and RV campers are coming, soon! 
---
Related Campground:
Popular Articles: