The Dyrt team member Mike Grill expected his feet to hurt while walking the floor of Outdoor Retailer trade show. They did. And then he discovered Tecnica. 
It's my first time at the Outdoor Retailer trade show and it's 2:30 pm. My feet hurt, my back aches, and all I want to do is sit down.
Trade shows like this one require A LOT of time on your feet. I'm not outside, traversing rock and trail. I'm just walking. But this flat, conference center floor is still punishing. I've been wearing comfortable dress shoes but that doesn't matter at this point. I'm pretty sure I could be wearing clouds on my feet and they'd still ache. And then I end up at the Tecnica booth.
The Tecnica Forge Boot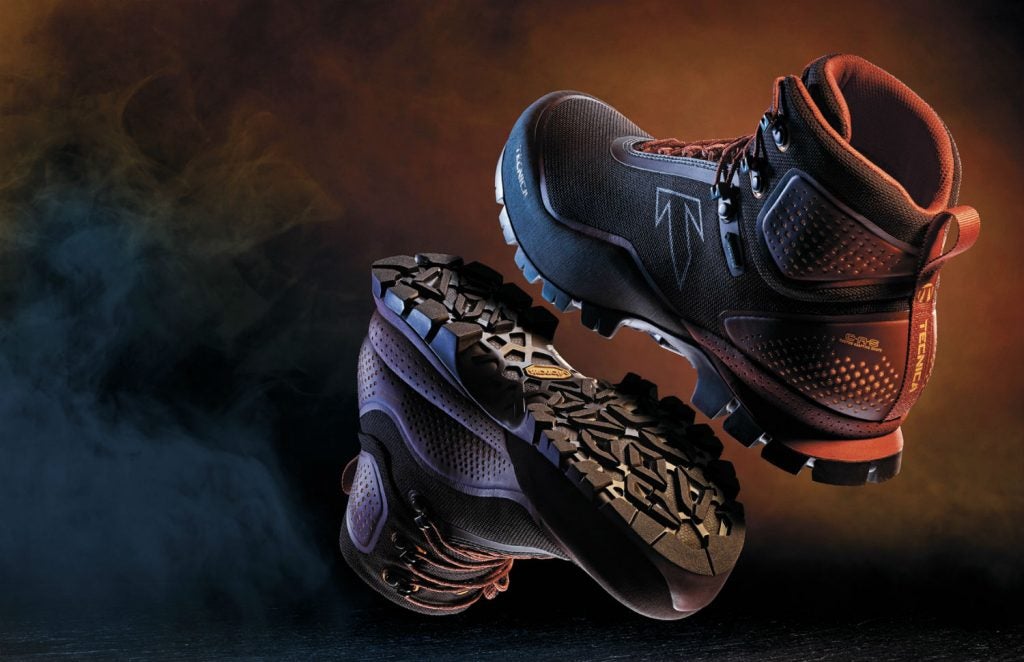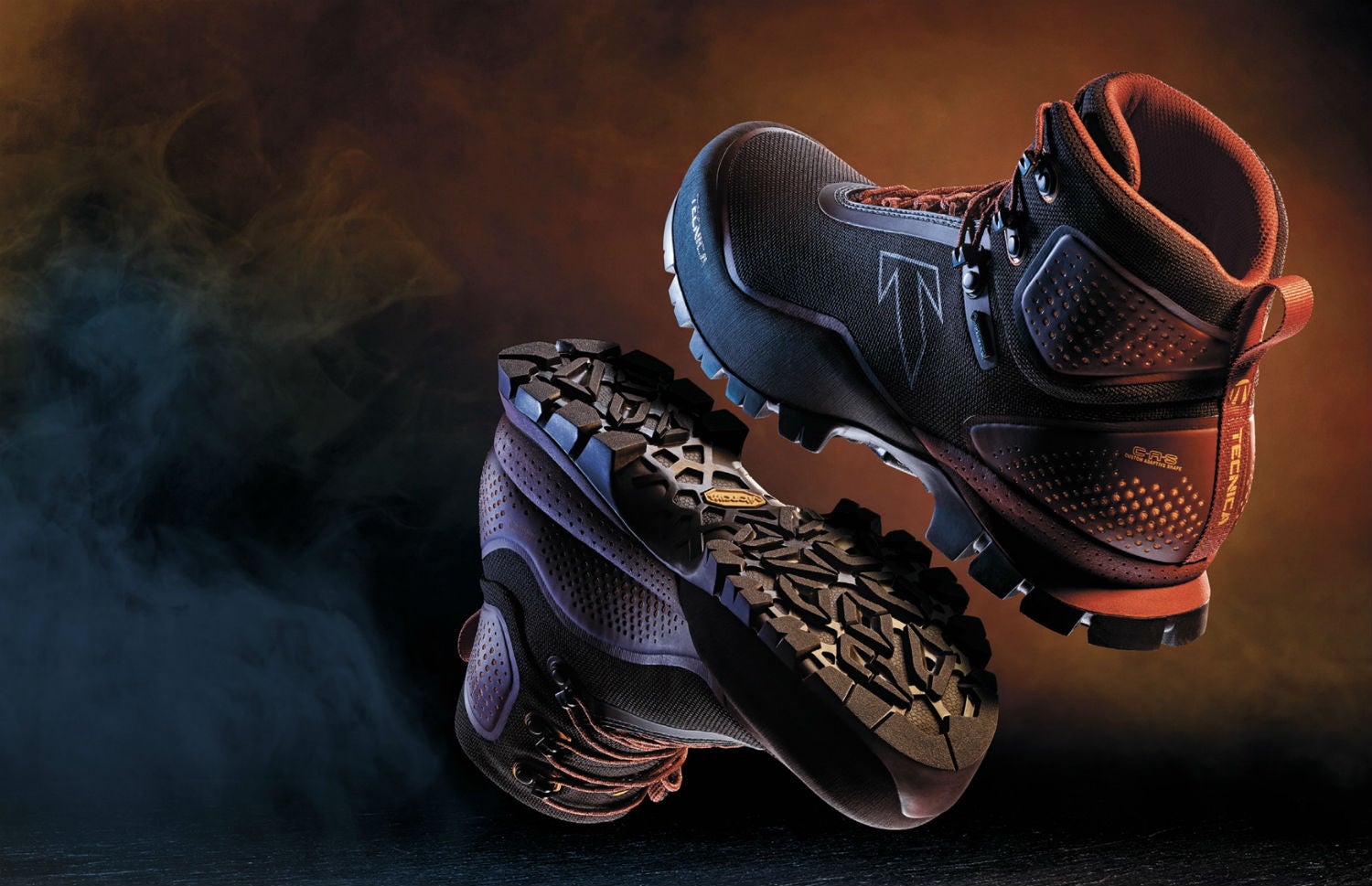 The Tecnica Forge was developed by the Italian company in an impressive 6 months. The ski-focused brand understood the value of the custom fitting process used for ski boots, and decided to apply it to hiking. The Tecnica Forge was born.
Everyone knows that hiking boots take time and blisters to break them in, but the Tecnica Forge skips those painful steps with heat treatment and compression. Housed in the Forge are an air compressor and a low voltage circuit that are used to heat the insoles and the boots themselves.
The boots are lightweight with sleek design that comes in either leather or synthetic. There are three leather and synthetic colors for men and two color choices in either leather or synthetic for women.
The Forge GTX for men and women is $250, and the The Forge S GTX (which come with a proprietary synthetic upper) for men and women is $270.
More Info
A Unique Fitting Process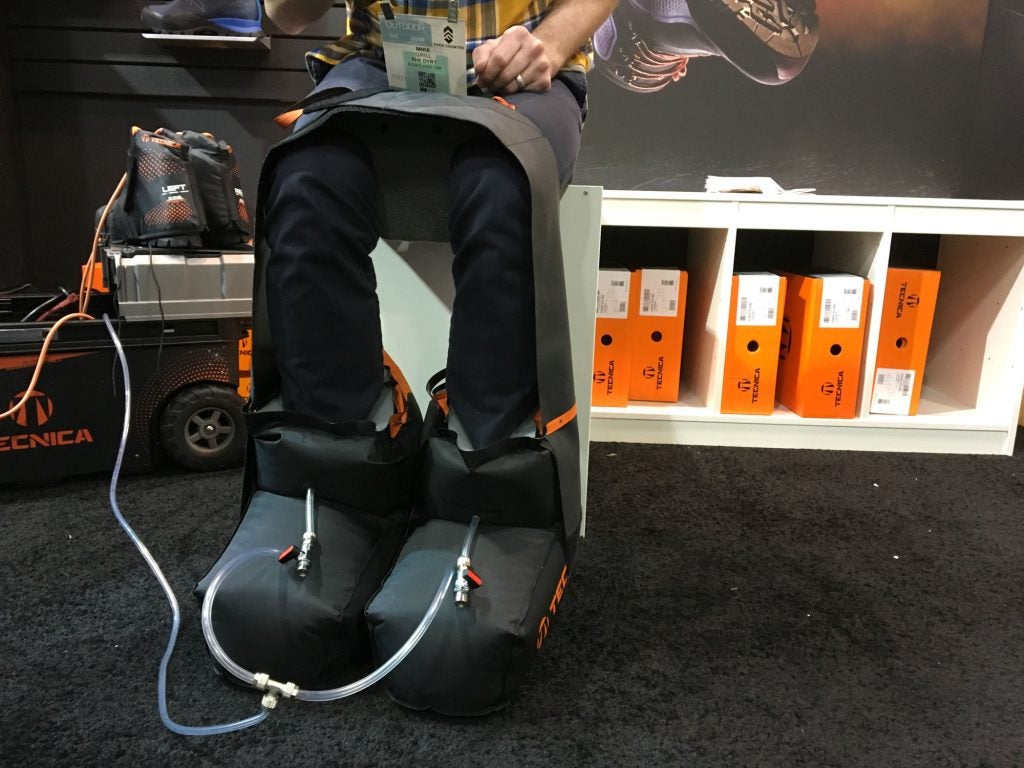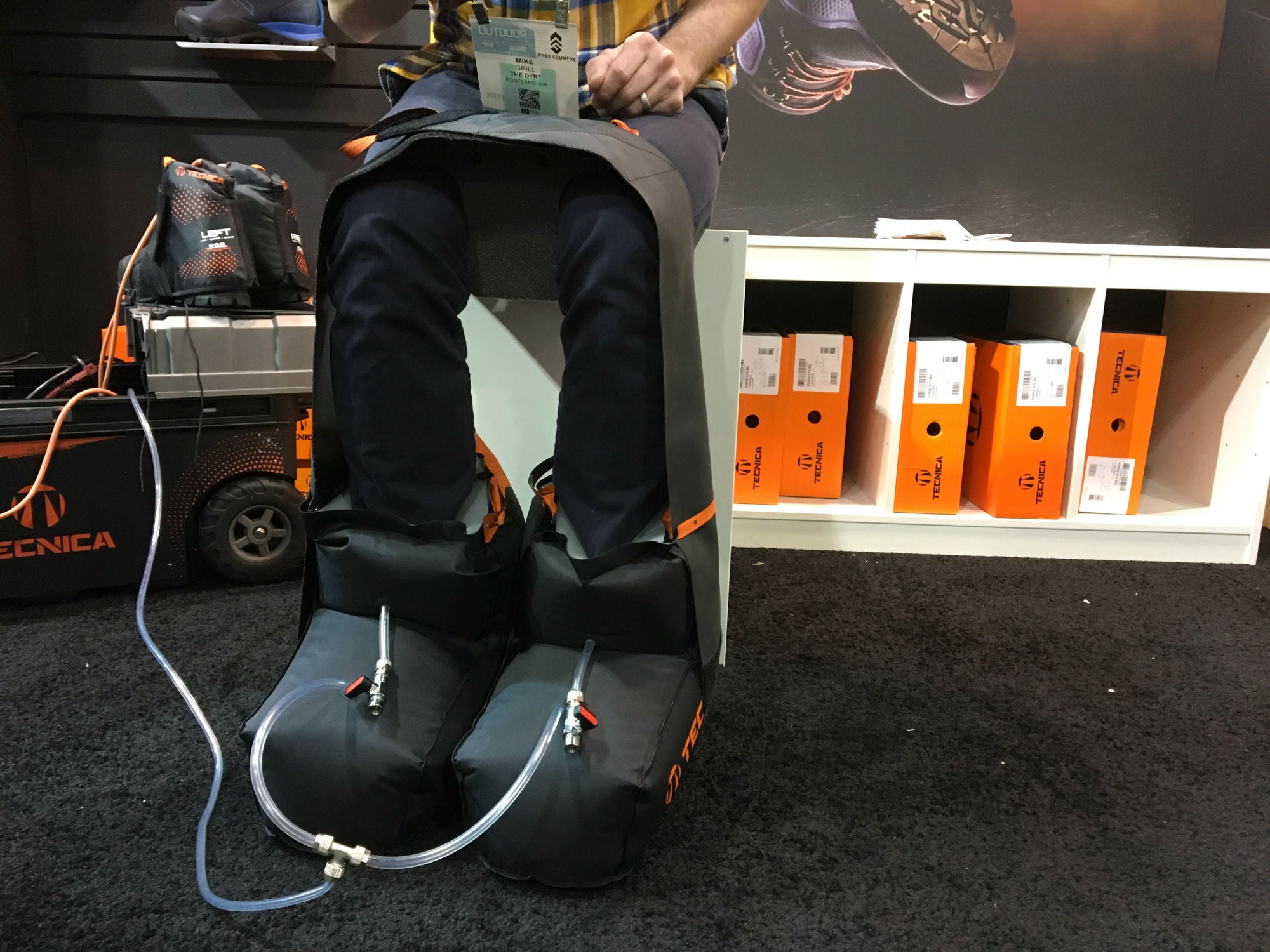 When I sat down for my fitting, I was mostly excited to be sitting. It's a twenty-minute process, so I got comfortable.
First they heat the insoles and the boot, then they slip the insoles into slippers and you put the slippers on. Then you slip your slippered feet into booties which inflate and compress the insoles to your soles. Next, you take the slippers off and the insoles go into the boots, and you stick your booted feet back into the inflatable booties. The booties inflate and compress the boots around you feet.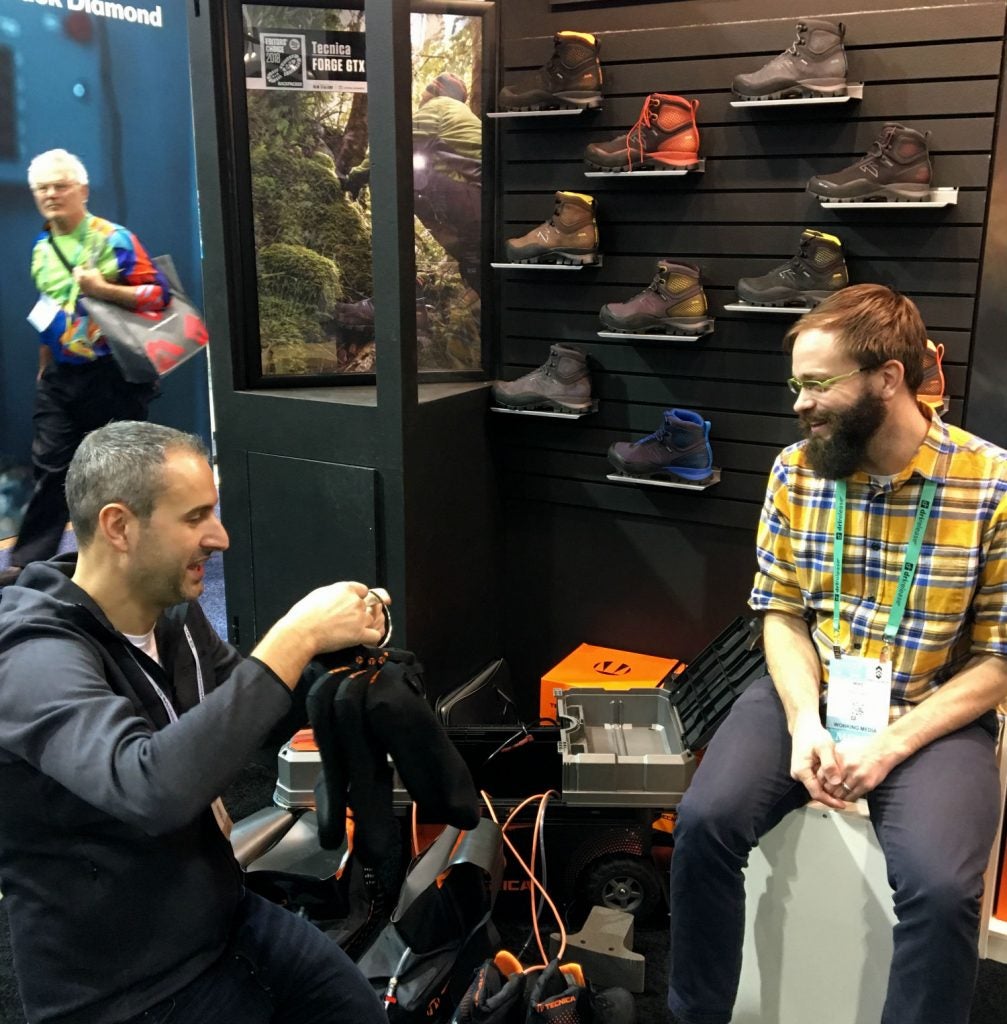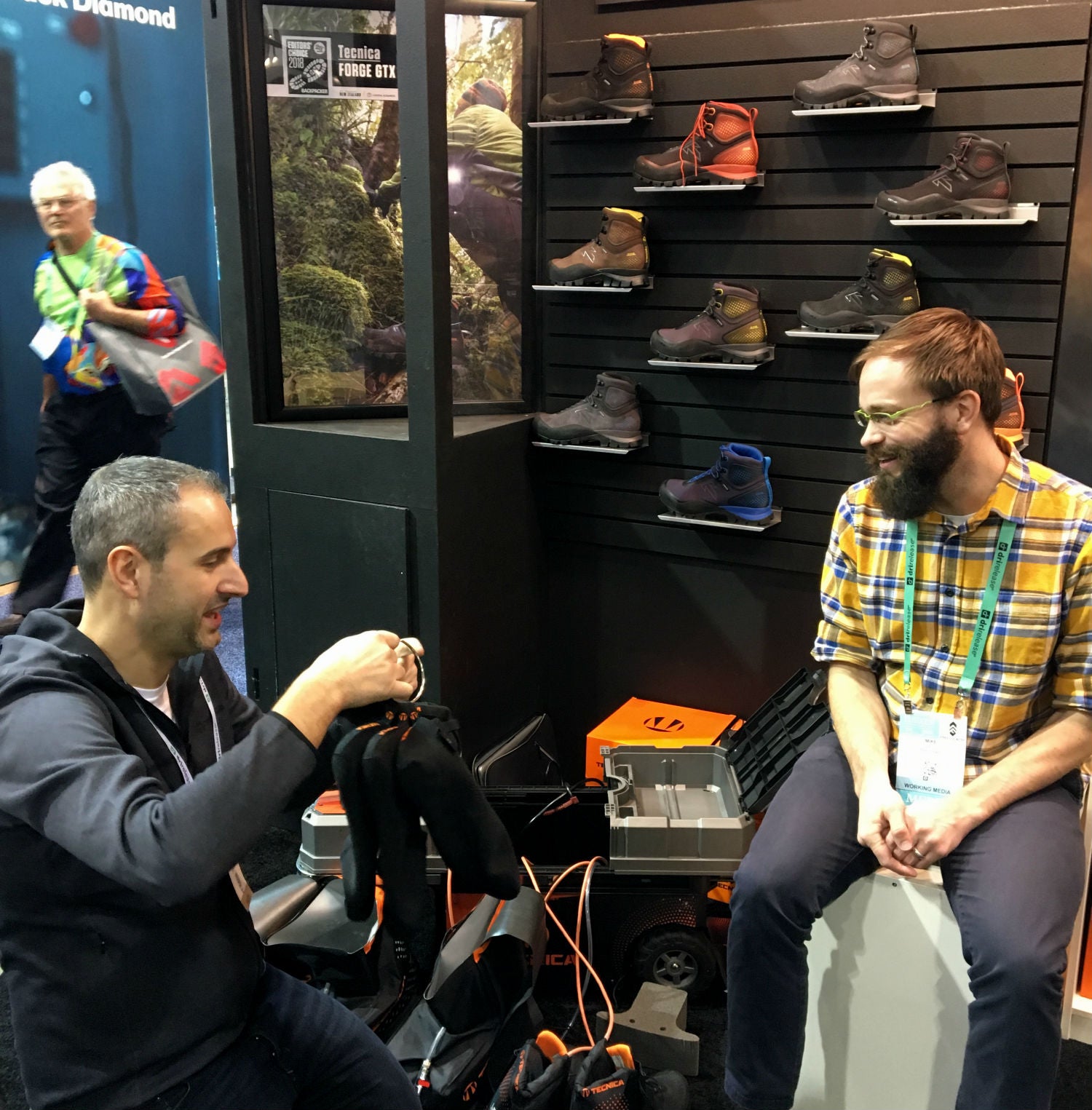 You then remove the boots and let them cool. That's it. They are now formed perfectly to your feet.
The best way I can describe these boots is that they meet your feet. Breaking in boots usually feels like you're forcing the boots to accept your feet, through pain and steps and hard work. The Tecnica Forge creates boots that already accept your feet — like they were made for each other. These boots were made for you in the most literal way possible. It's a 20-minute process and you walk away with boots that are durable, rugged, sleek, and most importantly — already fitted to your feet.
The Verdict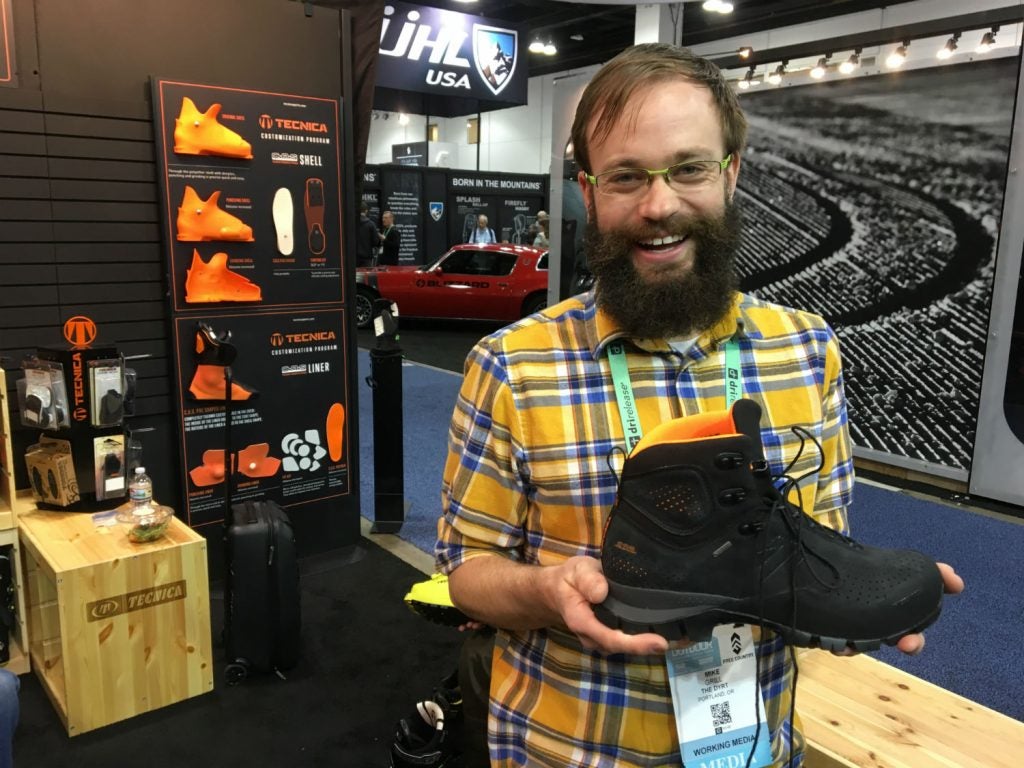 The final 3 hours at Outdoor Retailer were much more enjoyable. My back didn't hurt and my feet didn't ache.
Update: I almost didn't take these boots off to sleep. I walked or stood in them for the next two days without incident or issue. No blisters. No soreness. No back pain. No tired or aching calves or achilles tendons or arches or any other pains that are expected when breaking in new boots. I walked close to 15 or 20 miles in these boots at the conference, mostly on concrete floor covered with a thin carpet. And I'm still blown away by how comfortable they are.
The Tecnica Forge boots are available in select specialty outdoor stores, which are equipred with Tecnica's special fitting technology. Find a retailer near you. 
A big thank you to Tecnica for saving Mike's feet from conference floor torture. 
Popular Articles: