Red and orange bands of desert sand undulate across the bizarre landscape of the Coyote Butte Wilderness. The region is part of the Paria Canyon-Vermilion Cliffs Wilderness, which stretches across the Arizona and Utah border. Set aside for protection by Congress in 1984, the remote region is considered a privilege to experience. But the combination of a Coyote Buttes permit, lotteries, calendars and regulations means you'll need a little luck and a lot of planning to gain access.
How to Get Your Coyote Buttes Permit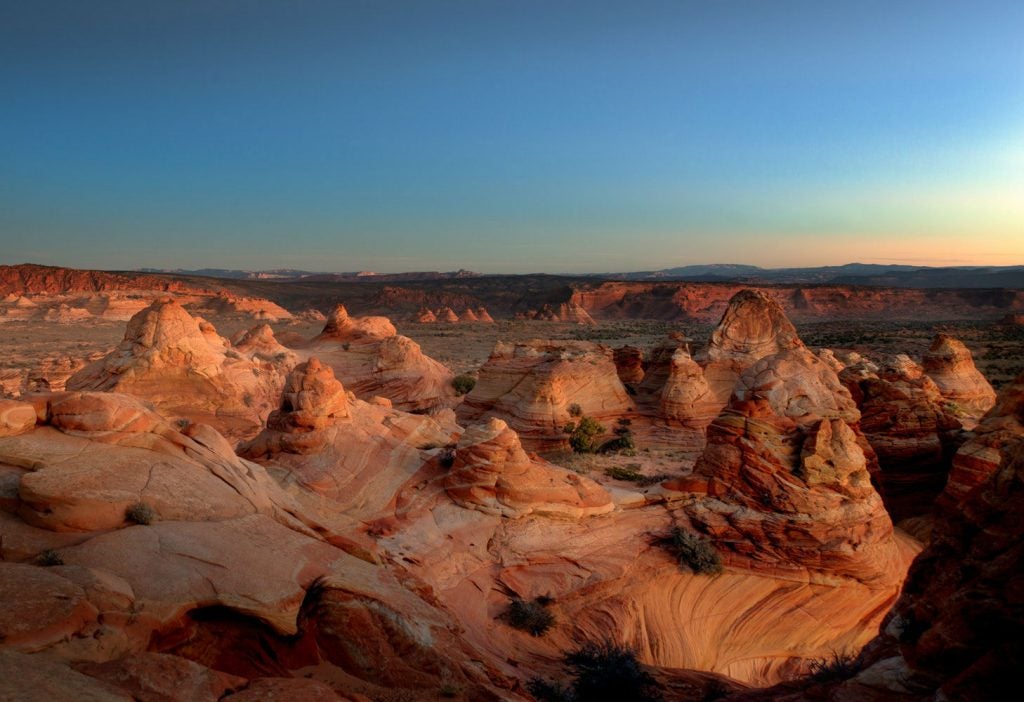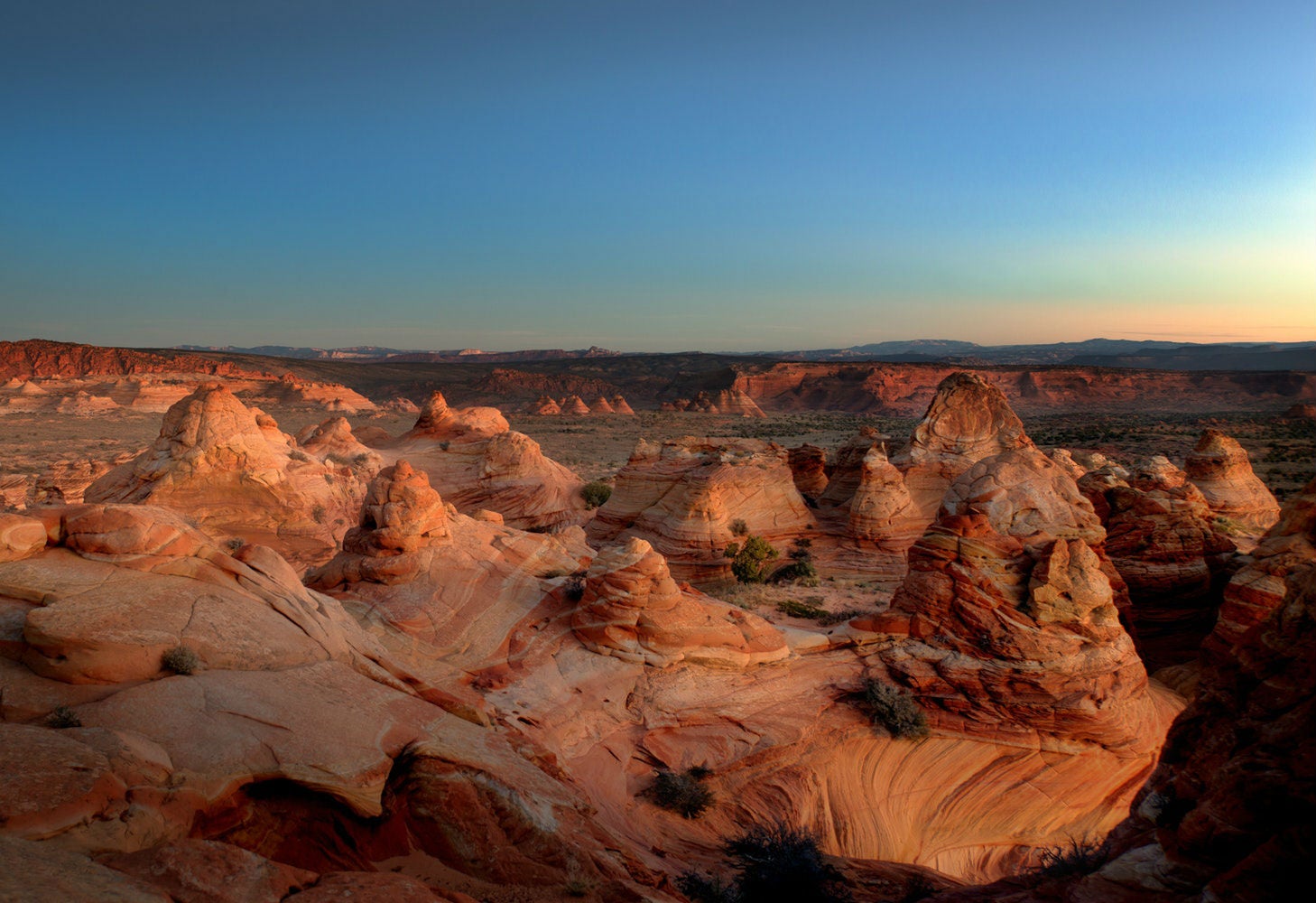 The Coyote Buttes permit area has been divided into two sections; North and South. The most coveted permit is for the North section as it holds the endlessly photographed "Wave." The South section also offers colorful and rugged terrain, with far fewer visitors vying for permits.
How to Apply for a Coyotes Buttes Permit
Once a section has been determined, the next step is the application process. Advanced permits are required for day use in the Coyote Butte Wilderness and there are no self-issuing options at trailheads. Additionally, there are no overnight permits issued or allowed and group sizes cannot exceed six for a permit. Permits for Coyote Buttes North has a fee of $7 per person per day while Coyote Buttes South is $5 per person per day.
Coyote Buttes North Permits
To apply for the North section, you will need to enter in the online lottery for a Coyote Buttes permit. The Bureau of Land Management website recommends that applicants submit into the lottery four months in advance to the planned trip date. However, should you be a little behind on your pre-planning game, you can check the calendar to see if a cancellation occurred leaving a slot available or you can try to obtain a walk-in permit. Walk-in permits are issued at the ranger station in Kanab, UT. For your best chance, be sure to get there as soon as they open.
Coyote Buttes South Permits
Coyote Buttes South permits are obtained online through a calendar option. The acquisition of a permit is open up to four months in advance to the planned visit date. If, once again, you are planning a little behind schedule then you'll need to check for cancellations or hope for a walk-in permit, which are issued at the Kanab Ranger Station.
It is advised to be confident on your dates before applying because your Coyote Buttes permit is non-transferable.

Apply for Permits
Be aware that the website can only process credit cards for payments. If you have any questions, call the Paria Canyon Permits Desk at (435) 688-3246 .
Once You've Obtained a Coyote Buttes Permit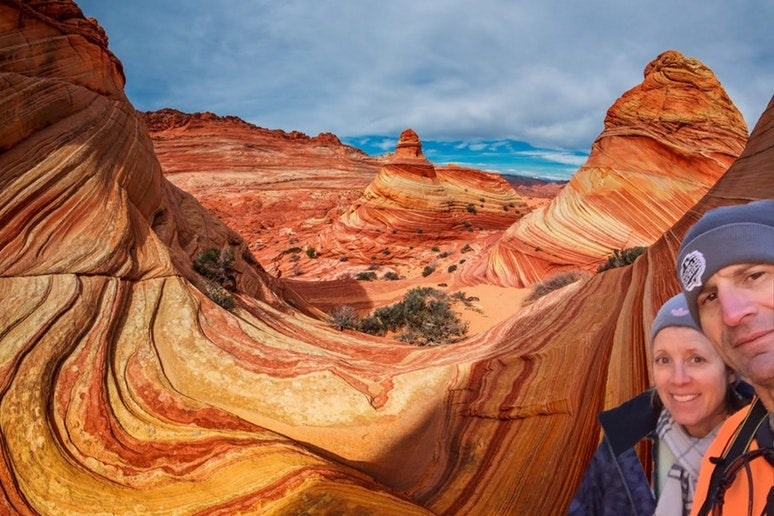 Congratulations! You're in for an exciting adventure. Although there is plenty of research and planning to do before your trip, here are a few pointers to be aware of before heading into the Coyote Buttes Wilderness:
Roads can often be treacherous. It is highly advised to have a high clearance, 4WD vehicle as well as carry a shovel and tiremats in case of emergency scenarios
Coyote Buttes is prone to extreme weather conditions. Be sure to research weather patterns in advance and prepare for all possibilities
Once at the trailhead, day users must display half of the permit on your windshield and carry the other half on the outside of your backpack
A valid government issued I.D. is required upon permit pick-up in Kanab
Coyote Buttes is rugged and undeveloped wilderness. There are few designated trails, signs and facilities – prepare adequately!
Where to Camp Near Coyote Buttes Wilderness
There is no overnight camping allowed in the Coyote Buttes Wilderness area, but there are campgrounds nearby. If you're looking to spend the night near Coyote Buttes, here are some great options:
White House Campground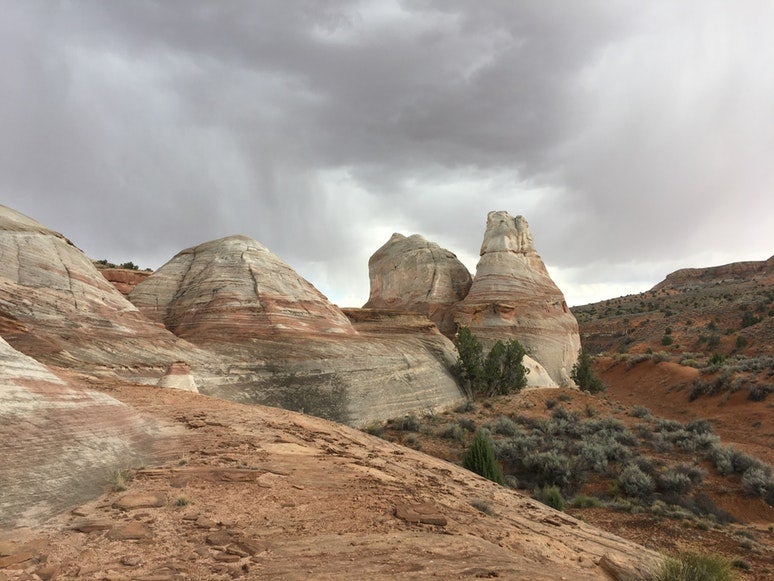 "This spot is amazing if you like primitive camping! There are two pit toilets. Most campsites had their own picnic table and either a designated fire ring or grill for cooking." — The Dyrt camper Kristen C.
Camp Here
State Line Campground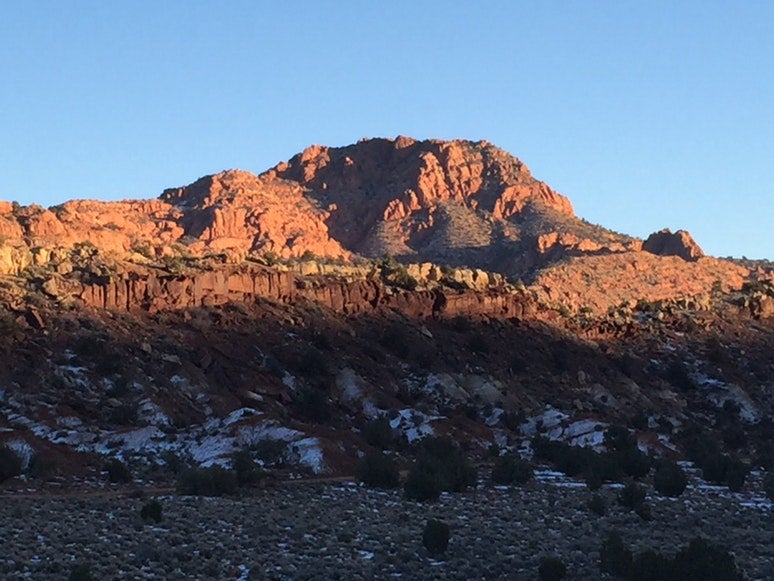 "About a mile past the trailhead for Buckskin Gulch and The Wave, and about 9.5 miles off Highway 89 via a gravel road, this free campground was much nicer than we were expecting. There are only four spaces, but all have tables, fire rings, bbqs and shade structures." — The Dyrt camper Tony G. 
Camp Here
Have a wonderful adventure and be sure to keep the wilderness wild by Leaving No Trace.
And don't forget to come back to The Dyrt to review and share your camping experience.
Popular Articles: