And I'm really, really attached to this one. 
Two years ago I drove north on Highway 395 in California, with the Sierras to my left and the desert to my right, and my knotty, unwashed hair danced with the hot breeze rushing through my windows.
I'd just wrapped up a week of camping in Death Valley National Park, where I discovered how much I love the relentless heat of the desert, the gnarled little branches of desert shrubs, and the little pops of colorful wildflowers on the otherwise lifeless floor. I felt like I could drive forever, fueled forward by the fulfillment of my solo camping trip, but also longing to freeze time as I clung to moments already fading behind me.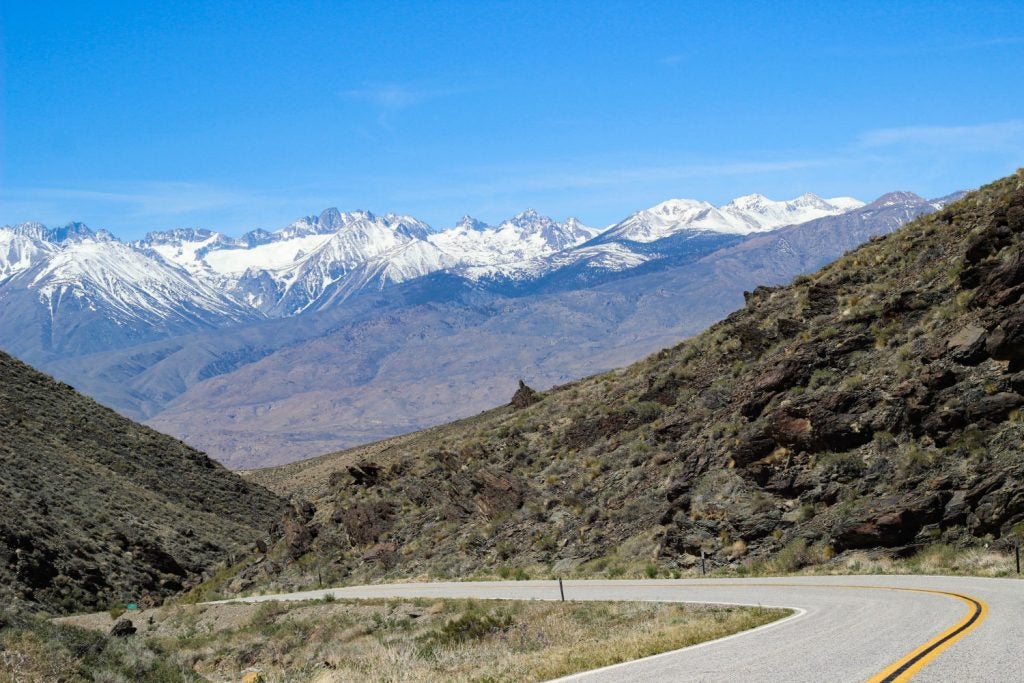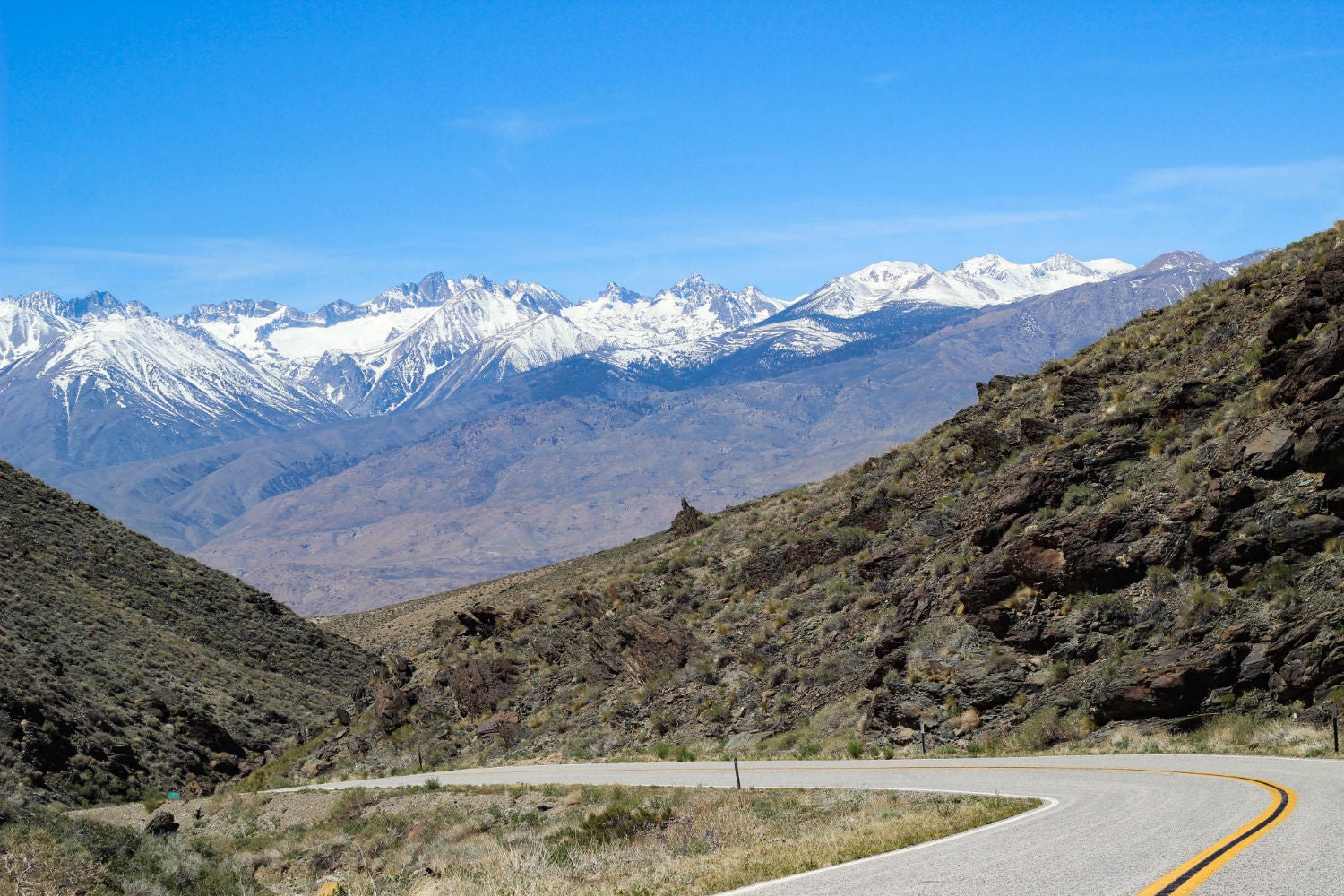 Bishop, California is a popular destination for climbers — a town sitting at the foot of Mt. Whitney — but I didn't know that when I pulled onto the strip of downtown shops for a pit stop. People milled about, wandering in and out of restaurants and coffee shops. It was the most people I'd seen in days, and I suddenly felt self-conscious of my haggard and dusty appearance. I needed a hat to cover up the mess of tangles on my head, and I dipped into a little mountain gear shop to find one.
First, let me say. I'm not a hat person. I've had bangs almost my whole life and hats give me a ring around my head that won't go away until I shower.
But desperate times call for hats.

The Mountain Trucker hat from Sunday Afternoons caught my eye immediately. It had all of my favorite colors, and reminded me of the Pacific Northwest mountains I was heading towards. It reminded me of home.
I pulled it on over my pony tail and immediately felt like myself. In a hat? I never would have guessed.
You know that moment when you hear your favorite obscure band on a Top 40 station? That's kind of how I felt when I spotted my Sunday Afternoons Mountain hat at Outdoor Retailer last month.
Those bold streaks of purple, blue, and orange, painted by artist Chris Herbst, appear in almost every weekend selfie I've taken since the day I drove away from the desert and towards the mountains and felt torn between my love for both.
That Sunday Afternoons hat has been my trusted travel companion for two years now, from camping at the Grand Canyon, to weekends on the Oregon coast. And a small, selfish part of me wanted to redirect the crowds of curious buyers to other hats. This one is mine. It's special. People know me in this hat.
But it's also my job to share all the innovative, creative, and exciting new gear fellow campers and outdoor enthusiasts will love. Sunday Afternoons happens to make my favorite hat. But I think it could be your favorite, too.
Turns out, Sunday Afternoons is much more than my favorite hat.
Angeline Lacey and her husband Robin started making outdoor blankets before they ever thought about hats. Their big family spent a lot of time outdoors and regular blankets just didn't cut it. Angeline was a seamstress who was already sewing curtains and clothes for her family, so she developed a pattern for "The Adventure Blanket," that could hold up on the rocky lakeshore where they spent so many Sunday afternoons as a family. The Adventure Blankets were a hit in the neighborhood, so their family started to sell them.
When they wound up with a bunch of colorful fabric scraps from making blankets, they decided to use those pieces to make hats.
The Adventure Hat became the product they were most known for, and it put Sunday Afternoons on the outdoor gear scene.
The Adventure Hat looks nothing like the Artist Series trucker hat I fell in love with. Goes to show how one idea can turn into something completely different. Sunday Afternoons continues to make all kinds of protective hats and clothing that lots of different people are wearing during all kinds of memories in the making.
So it's not just my hat. It's a really great hat. My Sunday Afternoons hat will always remind me of that long, gorgeous drive from Death Valley to Oregon. You can't have that memory, but I guess you can have the hat.
Popular Articles: