A hoodie is just a hoodie—unless it's the most comfortable hoodie ever.
That's what The Dyrt co-founder had to say about Mountain Standard's Mtn Utility Hoodie after trying it on at their 300-square-foot shop in Boulder, Colorado. The Dyrt team saw a lot of apparel at this winter's Outdoor Retailer, where some of the biggest names in outdoor gear debut their latest and greatest products in a massive convention center in Denver, decked out with elaborate booths, demos, and big name brands.
But it was Mountain Standard, a new name in the industry, born from the product expertise of co-founder Jason Olden whose product design resume includes The North Face and Reef, that earned the unofficial, "most comfortable hoodie ever," award from The Dyrt co-founder Kevin Long.
Mountain Standard: New Brand, Tiny Store, Most Comfortable Hoodie Ever
There's over a decade of technical outerwear and design expertise behind the Utility Hoodie. Not only is Olden the co-founder of Mountain Standard, he also runs the design firm SIDFACTOR where he works with outdoor brands (Cabella's, Burton, Marmot) on strategy, design, development, and sourcing of new products. Mountain Standard was his opportunity to work on his own brand and new products, alongside Eric Lyon who's worked for Adidas and Salomon.
The two have been fine-tuning outdoor gear through SIDFACTOR since 2002, and all of that expertise is literally behind Mountain Standard. The SidFactor design studio lives right behind Mountain Standard's tiny story front in Boulder.
The midweight, full-zip hoodie offers the kind of versatility one looks for when overwhelmed by the endless options for outerwear. It features weather-resistance and two-way stretch and comes in a sleek gray that wouldn't look out of place at the office or on the trail. You can feel the best parts of so many apparel options—and those decades of apparel design experience—in every detail of Mountain Standard's newest product.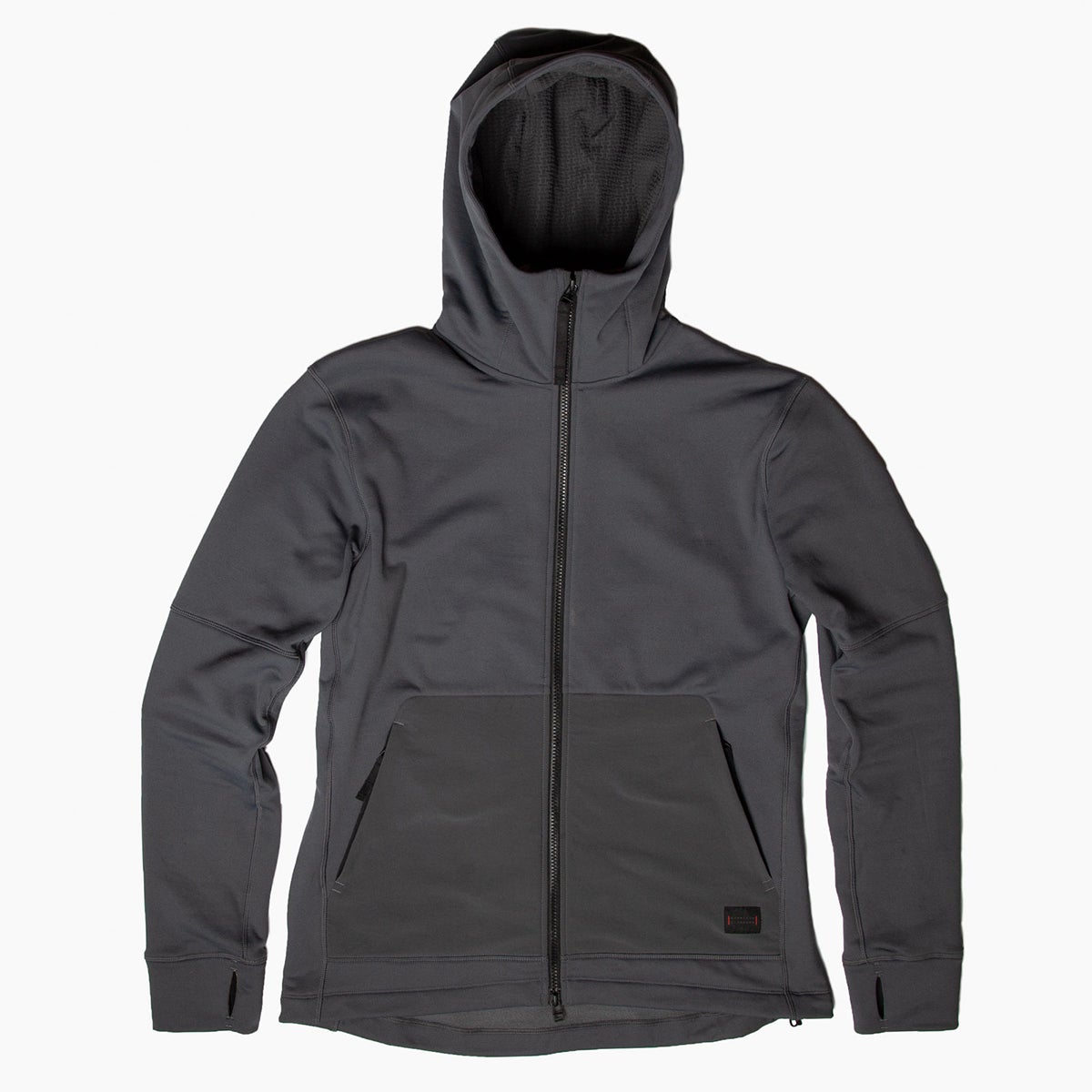 Buy Now: $159
---
Related Campgrounds:
Popular Articles: