If you care about where your produce is grown, and how your meat was raised, and where your beer was brewed, then you might also consider where your wool comes from. Duckworth is on top of it.
They're producing the only "source-verified, single-origin, merino wool" in the world. The apparel company is raising their sheep at 5,000′-9,000′ elevation in the Northern Rockies of Montana, where the conditions are just right for their herd to grow exceptionally soft wool.
Duckworth owns their sheep, and they keep tabs on every step of the process, from the raising of their herd to the final production of gorgeous clothing items.
And that dedication to quality wool is nothing new for Duckworth. Co-founder John Helle is a fourth-generation rancher, who continues to be involved with the sheep from his family's ranch in Dillon, Montana.
Outside Magazine covered the annual shearing event in Dillon, giving curious shoppers and brand loyalists a closer look at Duckworth's process.
Duckworth's Powder High Neck is Classy and Comfy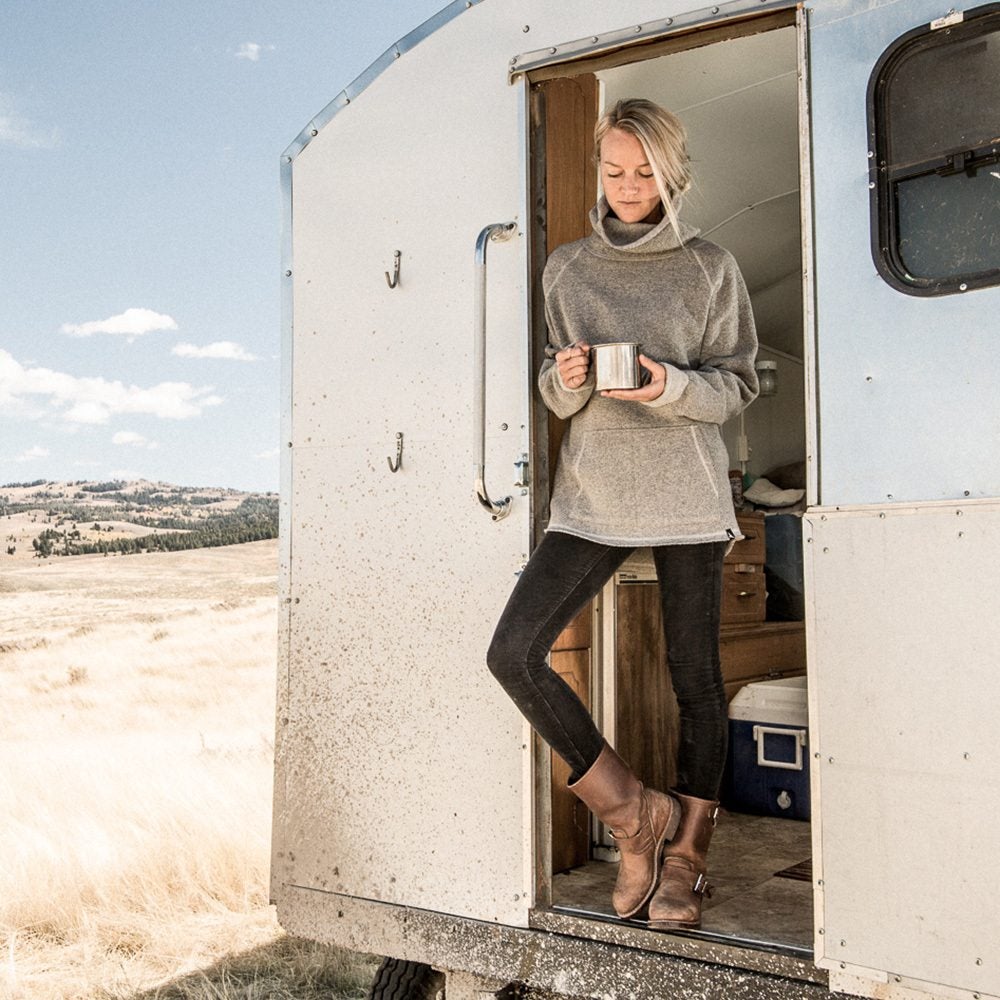 Now that we know this company is expertly and responsibly sourcing their wool, we can go a little gaga over the style. This high neck, brushed-fleece sweater strikes that perfect balance of style and comfort. Which means we can hang at the campground in comfortable warmth, then hit the town for dinner without changing our wardrobe.
Merino wool is one of the coziest materials we know of. But the love and care that goes into Duckworth's wool makes us feel even cozier. Buy Now: $140
Popular Articles: