I was so relieved to see that the newest travel trailer from SylvanSport does not have a swooping color graphic along its side. How is that design element still a thing on nearly all RVs you see at the dealership?
Instead, their VAST modular camper makes a bold statement with its bright green color and its innovative layout. But you have to get much closer to see what's really cool about this new rig.
SylvanSport Introduces VAST, a Modular Camper for the Modern Explorer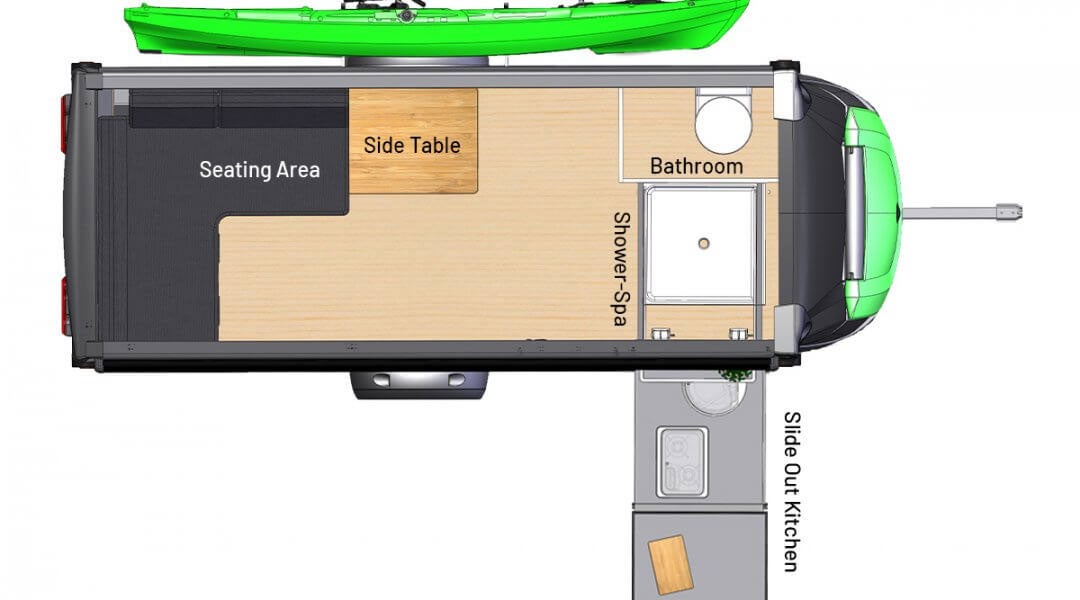 A founding member of SylvanSport, Kyle Mundt, explains that while most RVs are designed like cheaper versions of your living room, SylvanSport designs specifically for camping and outdoor adventure.
Their original towable, the SylvanSport GO, was designed to double as a utility vehicle for hauling whatever you need to haul when you're not camping. The VAST takes that concept to the next level, with a much bigger modular camper that can still be hosed out on the inside and used to haul all sorts of outdoor gear, while also comfortably sleeping a family of four.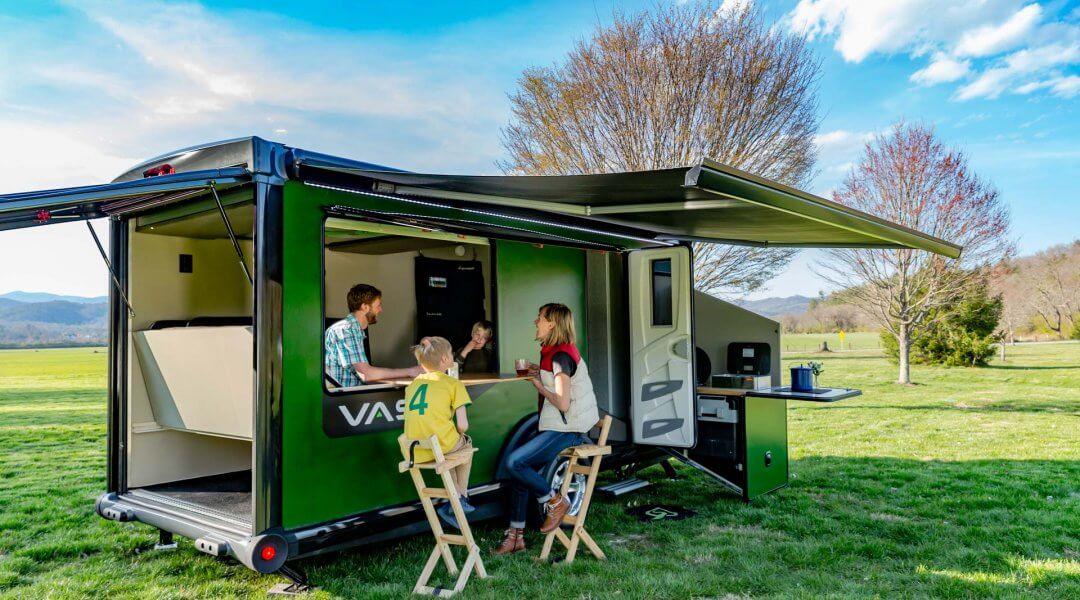 We toured the Sylvansport VAST Adventure Travel Trailer at this year's Outdoor Retailer summer market and were particularly excited by how much space folds out, unexpectedly, from an already roomy interior.
The indoor kitchen becomes an outdoor kitchen, simply by sliding out a modular room. And a big open window with a bar table turns the living space into additional eating space, where again, campers can choose to be outside or in. An awning pulls out on two sides. So if you're camping in the rain, you can still enjoy that fresh air.
When the stars come out, the main seating area converts into a queen-sized bed, and a second queen-sized bed lowers from the ceiling.
---
Be prepared for your next trip in your lightweight travel trailer by downloading maps. The Dyrt Pro lets you download maps and campgrounds without cell service. 
---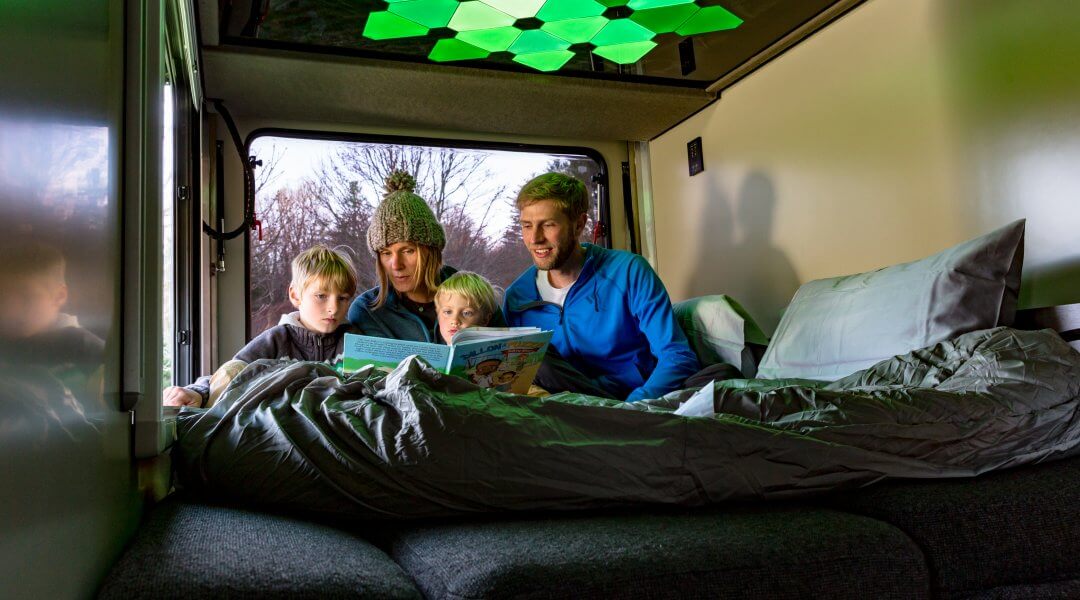 Did we mention the ridiculous amount of gear this thing can carry? Even with two big beds. The SylvanSport VAST features gear racks on the side, for easier access than roof racks, and a storage pod on the rear with 18 cubic feet of space. But then where are the propane tanks and batteries kept, you ask? The gear pod slides forward to reveal another hidden storage space for those.
The VAST is all about choices. And campers today love choices. People are camping to do a million other things (hiking, climbing, skiing, fishing, boating), and they're often bringing lots of gear with them. The VAST makes that possible, while also offering comfortable space for spending lots of time on the road, at the campground, or in the backcountry.
All of these options have us excited to see just how campers will use the VAST when it becomes available later this year. The VAST Adventure Travel Trailer starts at $46,000 and you can preorder now.
Popular Articles: