We all know how important it is to stay hydrated when enjoying the outdoors. But all those water bottles can get heavy, especially if you're trying to pack enough H2O for a long weekend at the campground.
If you're looking for a water container that's lightweight and packable, while also carrying a lot of water (8 Liters), the new collapsible water bottle from HydraPak might be just right for your hydration needs.
HydraPak Expedition 8L is the Collapsible Water Bottle We Want at the Campground
The Dyrt team checked out the HydraPak Expedition 8L at this winter's Outdoor Retailer and we love how easily it collapses for packing or tossing in the back of the car. When not filled with water, the Expedition rolls up smaller than your Sunday newspaper. Combining the size of a backpack bladder and the convenience of a collapsible water bottle, the HydraPak is the best of both worlds.
And unlike a water bladder you'd carry on your back, the HydraPak Expedition is easy to carry and drink from, regardless of activity. We love our backpack bladders for hiking and trail runs, but when the kids need to share or we're simply looking to take a swig while sitting around the campfire, a bladder is cumbersome. The flexible handle and wide mouth on the Expedition makes it so easy to drink from—you might actually drink your recommended daily volume.
Bonus: it stands upright with dual baffles for stability. Keep it next to your camping chair and hydrate!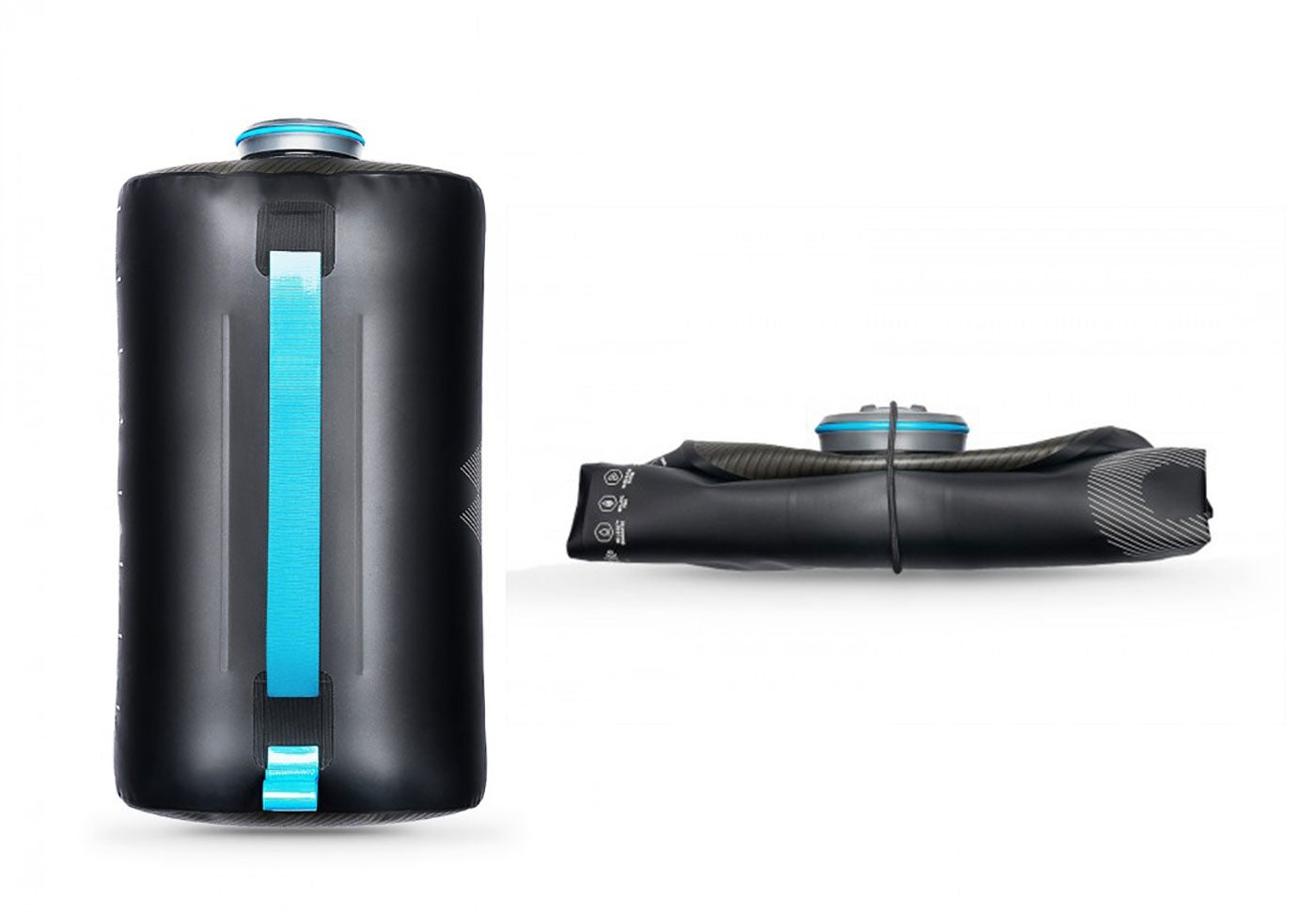 Buy Now: $60
Popular Articles: