Klymit's new double sleeping bag paired with the Double V sleeping pad are the best couple on the campground.
Camping as a couple can make for a romantic weekend. But let's face it. Camping as a couple can also come with challenges. Someone forgets the bug spray. Someone snores like a bear. Or someone insists they're the better camp cook. (They're not, and we know it.)
We can't help you with any of that. But the new two-person sleeping bag from Klymit, paired with their Double V sleeping pad, will help you and your partner get a better night's sleep.
Klymit's Double Sleeping Bag + Sleeping Pad Are Perfect for Couples
The Dyrt team had the honor of checking out the soon-to-be-released KSB Double along with the Double V pad from Klymit. And seriously, this combo is a game changer.
The 650-fill KSB Double from Klymit
The first two-person sleeping bag from Klymit is customizable for both campers, allowing two to enjoy their own version of comfort and warmth. Two-way zippers on each side allow couples to seal in the warmth or welcome in a cool night breeze. And full-length zippers turn the bag top into a separate down comforter.
This double camping bag has a 650 fill-power down fill, with a temperature rating of 30 degrees. Which means you and your Sig-O can stay snug in freezing winter temperatures. It also features draft covers and an adjustable hood.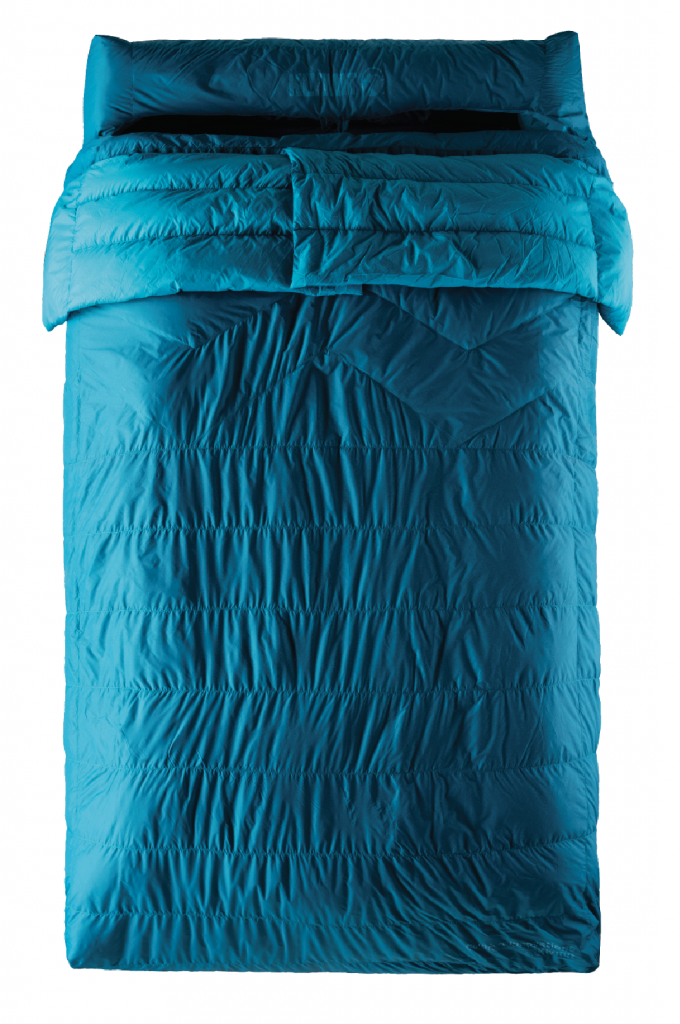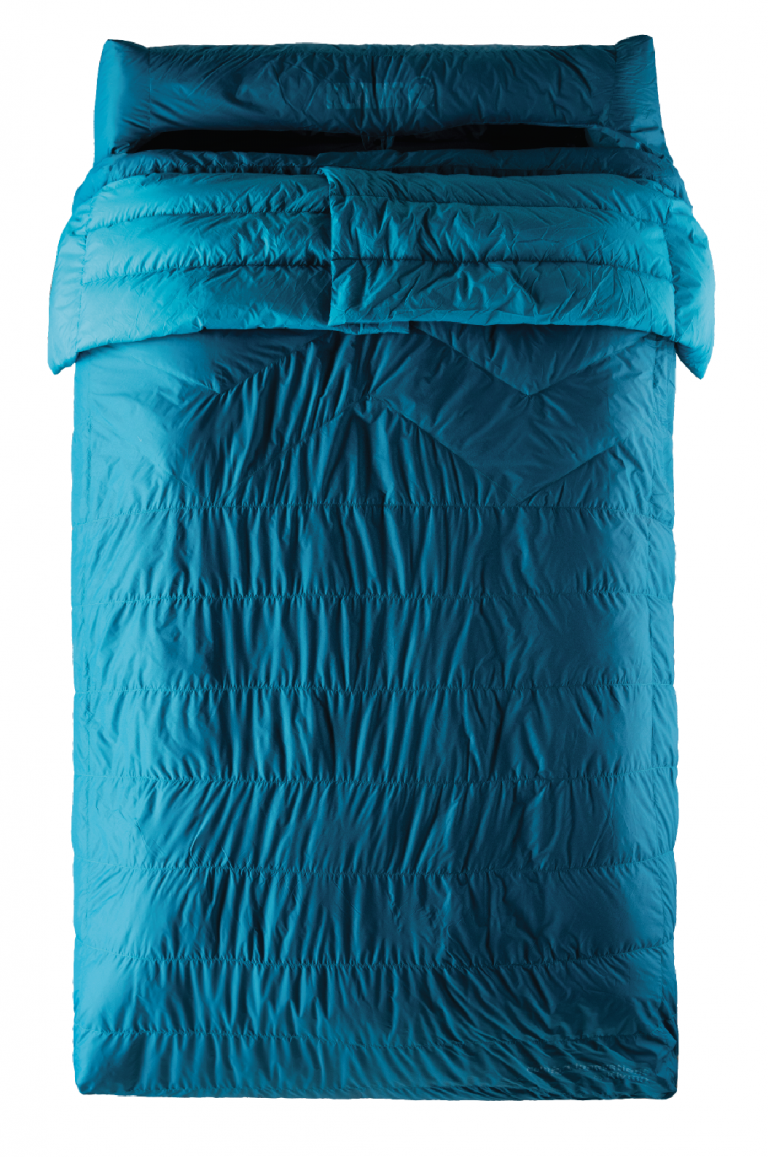 The KSB Double will be released this March and at $399, it costs roughly as much as two individual down sleeping bags.
Pair it with Klymit's Double V Sleeping Pad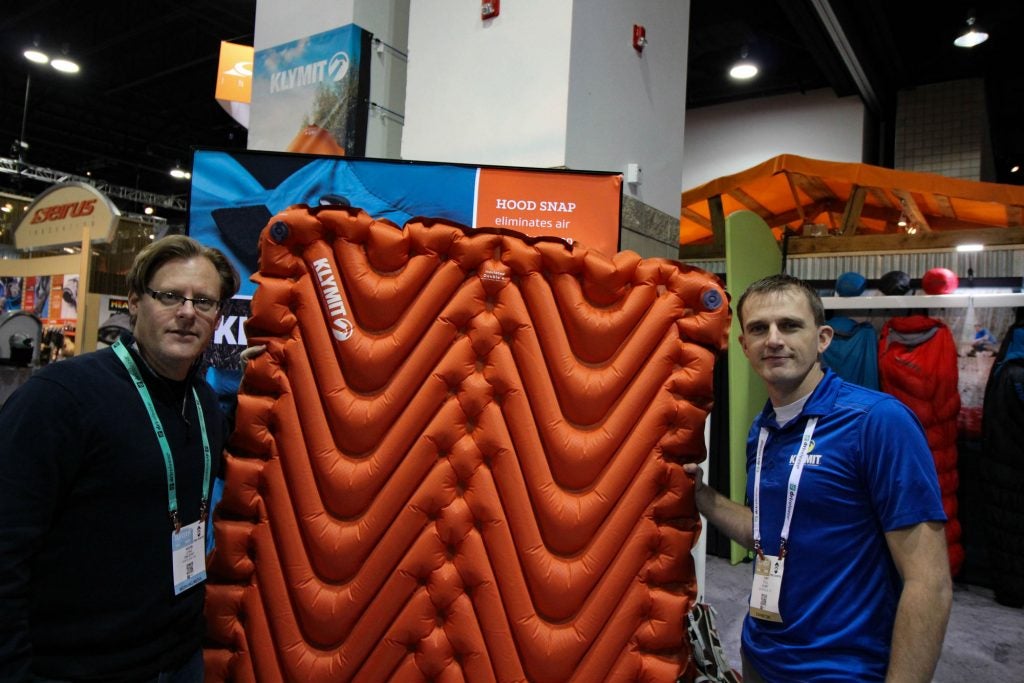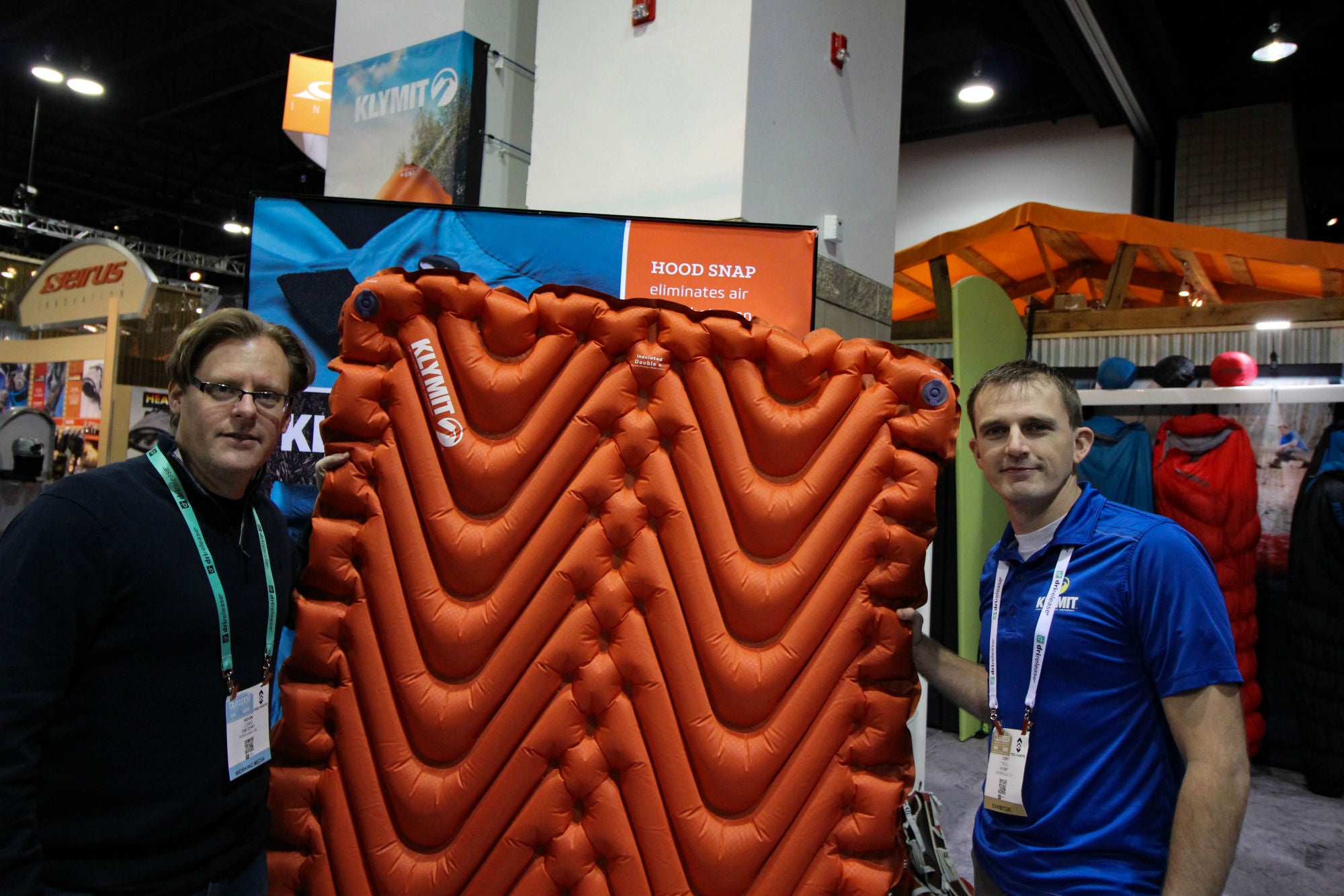 We already knew Klymit made great sleeping pads. The Double V is perfect to pair with the KSB Double sleeping bag. Our favorite part is the v-shaped air chambers which make it so one person getting up or down doesn't disturb their resting partner.
Snag a Double V sleeping pad for you and your sweetie, and you can hit the campground for Valentine's Day!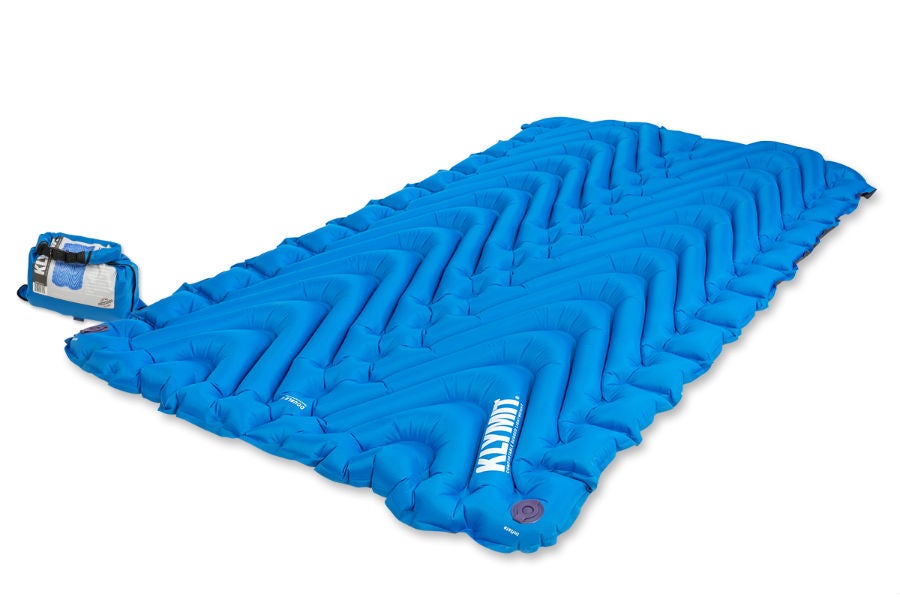 Buy Now: $130
Popular Articles: