A nearly vertical incline of white. A tiny black dot blurred by a tiny cloud of powder. The first video I clicked on through Slipstream, a streaming service of curated adventure films, had my heart in my throat. And there's plenty more where that came from.
Mission Steeps, currently featured on the homepage of Slipstream, is a 33-minute documentary about Xavier de Le Rue and Sam Anthamatten skiing unbelievably dramatic inclines. But Sam hits a rock on his first run in Switzerland and goes tumbling down the mountain, skies in the air, and in the snow, and in the air.
Sam makes it down one piece, physically, but his ego is shattered. Can he build his confidence back up to complete more steeps? You'll have to watch to find out.


Not interested in skiing? Slipstream features other kinds of adventure films, including climbing, running, biking, and snowboarding. Some of them will cause your adrenaline to surge. Some will warm your heart. Others will give you a severe case of wanderlust.
Popular new titles on Slipstream include Wild and Wonderful (an award-winning documentary on America's first deep water soloing climbing competition), Pull (a short documentary on dog sledding in Northern Canada), and Tarfala (Banff finalist about a man who's chosen the lonely life of watching over a hiking hut).
We're pretty excited to see a platform like this, specializing in the outdoor stories that inspire us to get outside, try new things, and push our limits (or just watch other people push theirs).

Gone are the days of "Netflix and chill." We're going to call this "Slipstream and stoke."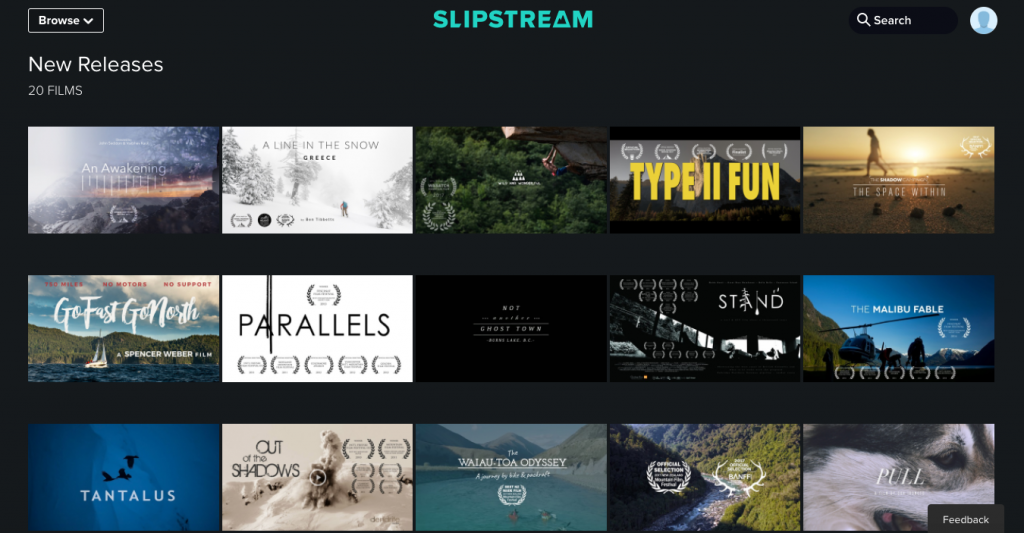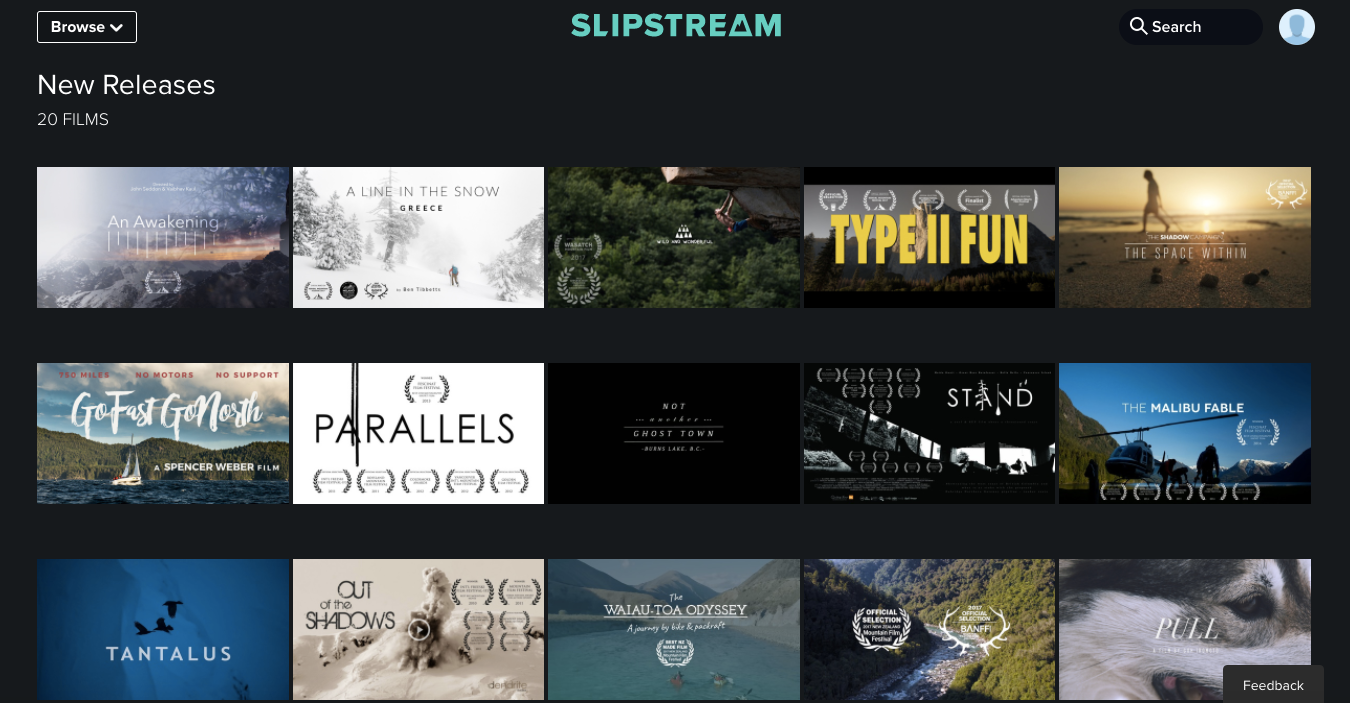 Slipstream is available for $4.99 a month, which gives you access to unlimited adventure films on your TV, tablet, or mobile device.
And Slipstream is offering a sweet gift to the first 50 readers of The Dyrt who claim it. Use the code "DYRTXSLIPSTREAM" to grab 5 free weeks of streaming adventure films. Act fast as this code will only work for the first 50 people who claim it.
Redeem Now
Popular Articles: