For another outdoor industry Kickstarter success story, check out our discussion with Rumpl. 
When most people think of Kickstarter, they think of two things: products, and backers.
But, as the team at Wylder Goods knows, Kickstarter can raise money for more than just products–it can help create entire platforms.
On May 31st, Wylder Goods completed their mission to crowdfund an online marketplace for the modern outdoorswomen, raising $54,283 from 606 Kickstarter backers.
As of today, Wylder Goods is officially launched.
Wylder's co-founders, Jainee Dial and Lindsey Elliott, not only crowdfunded their marketplace for outdoorswomen, they also incorporated it as a Benefit Corporation, or B-Corp. This means having a positive impact on the environment and society are built into Wylder's bottom line.
Through all this, Jainee and Lindsey demonstrate clear proficiency in two key areas: getting things done, and doing things "the right way."
Because Wylder is a platform rather than a product, the Wylder experience was mostly uncharted from the start. As such, the goal of this interview is to help provide a map for others who set out to crowdfund an online marketplace in the outdoor industry.
We sat down with Wylder co-founder Lindsey Elliott to talk about Wylder's experience using Kickstarter to crowdfund their marketplace.
Pre-Campaign | Building an Idea
Ryan Fliss: How did you decide to go with Kickstarter over other crowdfunding options?
Lindsey Elliott: We chose Kickstarter because for crowdfunding, it's the most well known brand. Kind of like 'Kleenex' and tissues. What separates it from other platforms is that all campaigns have to be approved by Kickstarter staff, and you have to deliver a product with a start and an end date. So, it can't be used for just anything like funding personal medical expenses, travel, etc. I think this can lend legitimacy to the platform and the campaigns that are on it.
RF: Would you recommend others follow suit and go with Kickstarter? In other words looking back do you think you could have found success on Indiegogo or the like?
LE: If you're going to use crowdfunding for business, I'd definitely recommend Kickstarter. Its the most well-known, and you'll do a lot of educating along the way [as it is], teaching people how crowdfunding works, etc. Give yourself a head start!
RF: What were your initial goals (monetary and other)?
LE: We launched our campaign with an initial goal of 45k. It took months to finally decide on a number here. We consulted with dozens of folks based on their experiences with crowdfunding, and got advice all over the spectrum. Many advised us to set a really low goal so we could beat it in the first few days. Or, to do it for the exposure, not the money. Ultimately we knew we needed to hit a target that showed we had buying power when it came to forging relationships with the vendors for our marketplace. In the first week, I was so stressed I wished we had set it lower, but in the end, it's great that we went for it. We even cleared our goal by about 10k!
LE: Neither Jainee or I come from money so startup capital was a big initiative. However, I'd say that the most productive thing we've gotten from it is exposure and legitimacy via press and social media. The campaign itself generated a lot of buzz for us, and stands as something we can refer back to as having gone successfully. It proves our concept, proves there is an audience behind it, and proves we're not totally broke.
RF: Did you set a stretch goal initially, too? What steps would you recommend to someone setting their goal?
LE: We did not initially do a stretch goal. Good advice we received was to do it for the buzz and not the money. No matter what you set your goal at, this is an important mindset to keep because the work of the campaign — producing it, running it, and fulfilling it — will take an immense amount of time and resources that will most likely not be compensated from just the campaign money. Unless, of course, you're launching a product and using it for e-commerce.
RF: Do you think you would have raised the same amount, ~55k, if you HAD gone with that lower, more comfortable hurdle? And now that you've been setting up shop for a while, are you glad you went with the buying-power goal, or could you have gone lower on Kickstarter to start?
LE: No way to know really… the psychology of giving is really tricky. All said and done, I'm glad we pushed for it. It motivated us to succeed because we had to. But in the first few days, I would have lowered it if I could have!
RF: What were you doing 2 weeks out?
LE: Two weeks prior to the campaign launching, Jainee and I were finalizing our video (which took 8 months to create), sending out our press release, allying with brands for daily gear giveaways during the campaign, and tinkering on our Kickstarter page making infographics, writing content for our reward tiers, and doing our best to make it all really beautiful.
RF: 8 months for the video — I would wager very few people would want to spend so much time on one piece of media. Can you talk about why you put 8 months into the video, what you spent the majority of that time on, and how the result compared to your initial vision?
LE: Our video took us 8 months because it was comprised entirely of favors and trades with our friends. Jainee built websites for videographer friends, I wrote a grant for our editor's non-profit, we threw campfire parties, sunset surf sessions…we pieced it together. All while working other jobs and not having a budget. Overall, the production value would have been over 50k. We spent less than $500 total.
LE: Video is compelling. It's action rather than words. And rather than just tell people what we were building, we wanted to show them. Because of our incredibly talented friends, and Jainee's background in videography, it turned out great. Far surpassed my initial vision, which is consistent with how Jainee Dial operates.
RF: How did you decide where to send the release–did you work with a firm? And did you find success?
LE: We just sent it out to friends…no firm at hand. We attended Outdoor Retailer for a year building the concept with folks and developing relationships ahead of time, so we had a pretty solid network by the time the campaign was to run. This was especially important with our brand relationships. People had been anticipating the Kickstarter.
The Campaign | Crowdfunding an Online Marketplace
RF: Describe the first 48 hours of the campaign.
LE: The first 48 hours of the campaign were total insanity.
LE: We pressed go on this little green button, scrubbed our Facebook page in total panic when the video wasn't working, and then sat back in what felt like 4 of the longest minutes of our lives while nothing happened. Then — ding! Backer alert!
LE: Love and support, like a slow-building wave, started rolling in. We couldn't believe the immediate reach of the campaign and the outpouring of support from friends donating and sharing. And — we couldn't leave our computers for more than 2 minutes at a time. I must have had over 1,000 Facebook notifications that day, with the majority of the marketing for our campaign being via Facebook.
LE: We were womaning the helm of this thing, and if one of us wanted a break, the other had to be on — answering questions, replying to comments, thanking everyone who was sharing in contributing — it went on like this for days, and it was so stressful. I've never had such a vulnerable experience online of putting a dream out there and having a ticking clock and a dollar sign attached to it. And of course, it's all or nothing. Tremendous pressure. I went to sleep with stress headaches, and woke up with stress headaches. When people give you their hard-earned money, it certainly adds pressure and has a positive effect of stepping up to the plate and wanting to make them proud; friends of ours, school teachers, and even folks with no money donated. Every time it made our hearts gush and an 'awwww' sound come out of our mouths. It was pretty incredible.
RF: What were you doing in the first 48 hours to fuel reach? Asking people to share (who did you ask, and how?), FB ads (were you A/B testing?), did you put a lot or a little or no money behind it, anything else?
LE: Ya know, all we did as far as paid advertising was boost the post on the Wylder Facebook page. From there, it was sharing and reposting mainly through our friend networks, which took off. We didn't have a set of influencers that we'd pre-arranged to promote the campaign. We were lucky in that it all happened naturally, and that people knew it was coming.
RF: What would you say the majority of these notifications were? "Likes" from a promoted post or an ad? What was the single type of notification you were most stoked to see?
LE: The majority of the notifications were comments and shares, which felt the best! The campaign was the first time our community could see it all coming together; all the talk and concept in one place. So, it was incredible to get their feedback in the form of overflowing excitement and support. That's the beauty of crowdfunding: you let your fans become your fundraisers.
RF: Can you talk to managing the priority shift after you press that little green button and juggling the madness of the campaign with personal priorities (e.g. self care)?
LE: The only routines I've maintained in entrepreneurship are my morning coffee ritual, getting out with my dog, and making time to exercise daily. During Kickstarter especially, everything was out of wack. Each day was completely unpredictable, and there was no natural cadence or 'business hours' to it. We just had to be available when people were interested. I felt tremendously obligated to be 'live' and on it that 30 days.
RF: Who were key players (internal and external) to funding your campaign?
LE: The first week of our campaign was all about our immediate community — the folks who had known for the past year that this was coming and that we needed their help right when it launched. So many of them stepped up to the plate, and were thrilled that there was finally a way to get involved.
LE: Then, it was our responsibility to grow the campaign outside of our immediate community, so during week 2, press was key. We got a few interviews published which translated to folks we'd never met showing their support for the concept which was also an incredible feeling. We hit our goal right at about 3 weeks. After that, you get the folks that want to be a part of a rising ship and contribute because they know it's going to succeed. And then in the final hours, you get these angels that come out of nowhere to put the cherry on top of all the hard work.
LE: A key component for our campaign was allying with brands to do daily gear giveaways. This created the opportunity for us to have something to engage our audience with and keep the stoke going without having to say, 'donate, donate, donate,' 'we're still fundraising,' etc. Plus, for us, it was a great feeling to be able to give back and celebrate our backers while they were celebrating us. The brands were thrilled to be involved, and the folks that won things were stoked. It allowed our audience to gain insight into the brands we're partnering with in our marketplace, and it helped us continue to build our vendor relationships.
RF: How did you form these brand partnerships, and how did you execute these daily giveaways?
LE: We formed them in the year leading up to the campaign at Outdoor Retailer. We set up partnerships with brands for the daily giveaways, got digital assets, and then ran them pretty much once a day. Anyone who had backed the campaign was eligible. Mostly each brand then drop shipped the reward to the winner. In some cases, we mailed them out from our office. It was super fun for us to be able to stoke people out on the daily, and kept the mood celebratory and not entirely focused on us, which was a great strategy overall!
RF: How did you convert giveaways into backers?
LE: Anyone that donated, even $1 was automatically eligible for winning a giveaway for the entirety of the campaign. Essentially, there was incentive to get your name in the pot!
RF: What steps would you recommend to someone launching a similar Kickstarter for reaching out to immediate community for help?
LE: Give your community plenty of time. Send out a friendly reminder of exactly when you're launching, and let them know its important to get it started with a bang! Also, liberate them from feeling financially obligated or solicited right from the get go. Support comes in many forms during a campaign like this, and you're going to need it all. At one point, Jainee and I asked our friends to randomly send us funny texts, videos, etc. throughout the campaign, just to lighten the mood.
RF: When you got press, what steps would you recommend to make sure you get the most out of it?
LE: Because facebook was our main marketing tool, we shared any press there and to our personal feeds. We'd also tweet (to our whopping 150 followers…!). We also started an aggregate page on our website to build legitimacy around our concept. This is still a helpful tool for us.
RF: Did your messaging change when you hit your goal?
LE: We really didn't change much once we got funded. We didn't push much for a stretch goal, and didn't have a 'tier 2' budget. We stayed with thorough gratitude and joy as our main messages.
RF: What challenges did you face launching a marketplace rather than a product?
LE: It is so tricky to sell an idea, but that's what we did. So commonly now, Kickstarter is used for straight up e-commerce, and it's an excellent platform for that. It's an incredible tool for companies to launch a new product and essentially pre-sell it and gauge market interest before going into production. It's also transactional and clear. For us it was more of a challenge because we launched a concept. However, people mostly got it thanks to a thorough video and a lot of groundwork leading up to the campaign.
RF: Given your experience, would you recommend Kickstarter to someone interested in launching a marketplace?
LE: Kickstarter has been a year an a half's worth of work thus far. We are still wrapping up rewards from our campaign, and dealing with stragglers who never filled out surveys, or didn't provide shipping addresses, etc. While it is a incredible tool, it is far from 'free money' like it is commonly perceived. I caution anyone interested in a campaign with how much work it actually is, and again remind them to do it for the buzz and not the money. If it is indeed determined to be the right strategy, then go for it! Just beware!
Post-Campaign | Wylder Goods is Funded
RF: Can you describe what it was like once you were funded, the Kickstarter dust settled, and you shifted into "let's do this" mode?
Funny to have all of these questions in one, because once you're funded, the Kickstarter 'dust' doesn't settle for quite some time. We funded in May, and just this weekend finally finished fulfilling our last reward with a climbing trip in Moab. Yay! However, we've been in 'lets do this mode' for some time now. Running two businesses simultaneously is what it feels like — the kickstarter, and the actual startup.
RF: What does "let's do this" mode look like when building an online marketplace?
Building an online marketplace is a dynamic goal. It takes everything any business takes, legal, accounting, marketing, PR, but instead of one product, or a set of products, we have hundreds and from different vendors that all work in different ways. We are currently spending a lot of time unifying content to fit the 'Wylder' site. Web development is also key for us, and as a B-Corp and content hub, it's safe to say we have some unique feature sets we're gunning for in the functionality of our marketplace. Its all a big effort in humanizing the digital experience, and making our platform as much about community as it is finding the best products.
RF: What was the process like for delivering on the various tiers of Kickstarter prizes? You made hardgoods for some of the prizes — was that specifically for the Kickstarter campaign or will you sell a limited selection of Wylder hardgoods in your marketplace?
When we designed our reward tiers, we really wanted to have something for everyone and try and make it as gender neutral as possible. We had the most fun creating exclusive products with Airblaster and Meridian Line, and also put on some great trips. We certainly went for it; our rewards weren't simple and many of them were daunting to fulfill, but we learned a ton and provided a lot of ways for folks to get involved with our campaign. We have a limited run of some of the Kickstarter inventory on our site by popular demand from folks who missed the boat.
RF: And then the prizes started to get experiential — from a climbing trip to Moab to backpacking Portland to a wellness package. Can you talk about putting those together and what it was like delivering them?
Both Jainee and I used to be outdoor guides, so providing trips was a natural fit for us. Again, the ideas were founded in collaborations with our friends who wanted to support our campaign. Both the backpacking trip and the climbing trip gave us the opportunity to slow down for a second and really connect with folks in the grassroots style our company has been founded upon. It's been fun to include our brand partners as sponsors for the trips as well.
Wylder Goods Today
Wylder Goods is open for business. Their marketplace is officially live, featuring some of the best names in the industry.
Check out a few featured companies and artists below, and check out Wylder Goods — an online marketplace for the modern outdoorswoman — at WylderGoods.com.
United by Blue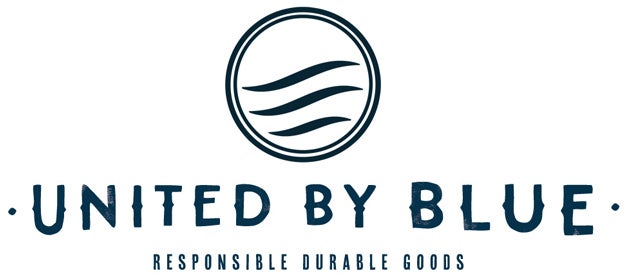 United By Blue was founded in 2010, driven by the idea of associating the sale of each product with a concrete environmental action. For every product sold, United By Blue removes one pound of trash from oceans and waterways through company organized and hosted cleanups.
Patagonia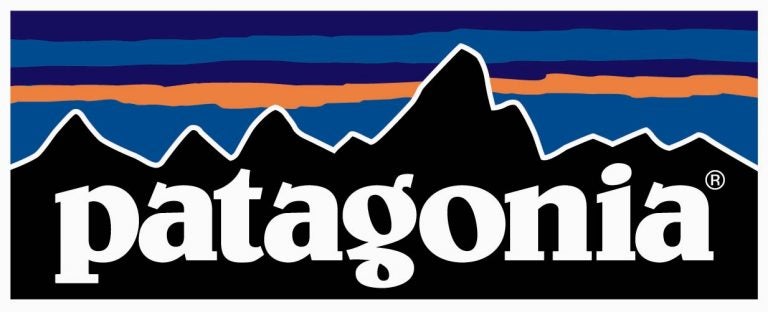 The Patagonia Mission: "Build the best product, cause no unnecessary harm, use business to inspire and implement solutions to the environmental crisis."
Western Rise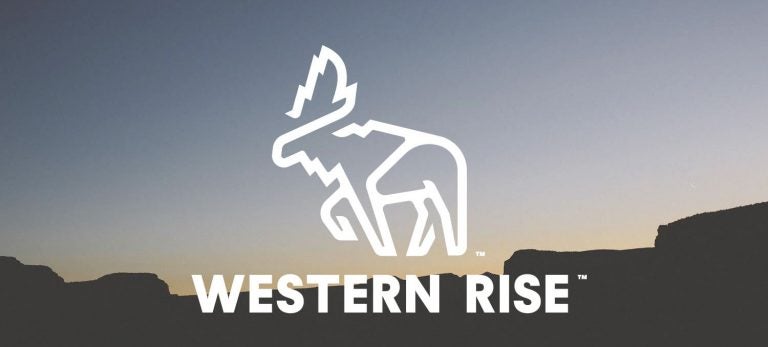 Western Rise developed as a function of our lifestyle and our passions. Active mountain days led to truck beds full of gear and constant wardrobe changes… As Western Rise grows and evolves, we realize it is not only our responsibility, it's our obligation to protect the world that we enjoy. This belief affects everything from how we choose fabrics to who we support.
Fjallraven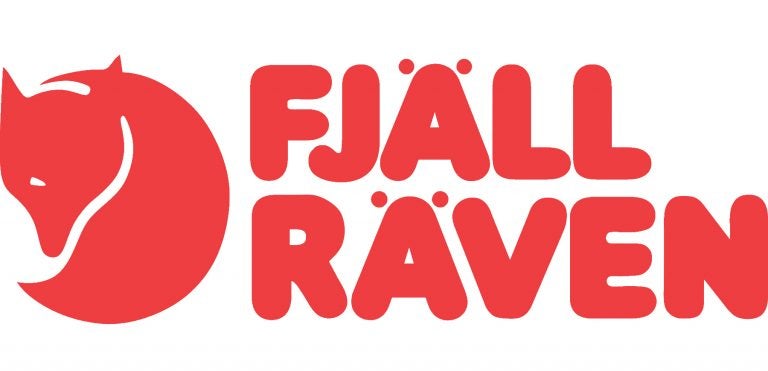 Fjällräven means Arctic Fox in Swedish, honoring the small and highly adaptable predator that lives in the Swedish mountains under the harshest conditions. From the small town of Örnsköldsvik, Fjällräven has now expanded to every corner in the world. The fundamental ideas remain the same; provide functional, durable, and timeless equipment to make the outdoors more enjoyable for all.
Holden

Holden was founded in 2002 with a mission to create fashionable technical garments that function in the harshest mountain environments, but also look great around town. Our passion has been answering the needs of explorers adventuring world wide for garments that fit their active lifestyles and fashion sensibilities.
Bri Bol's artwork is a mystery that bares it's soul. It is walking through a herd of buffalo. It is climbing a mountain. It is crying alone in the car. It is elegant and rough around the edges. It is timeless.
Cups of Coco Pottery aka Coco Barrett-Tormey (Ceramic Mug Artist)
Maker of handmade clay mugs. For her designs and her words, check out her Instagram here.
Appendix | Wylder Goods' Key Kickstarter Takeaways
Here's the shortlist of some actionable takeaways from each part of this interview, from before the campaign to after.
Pre-Campaign
[1] Kickstarter is the Kleenex of crowdfunding. People know it more, so they use and trust it more. Also, it's quality, curated: campaigns need to be approved.
[2] When setting target funding, understand your goals. Wylder needed to show buying power, so they knew they had to set goals high, rather than set them low to guarantee funding.
[3] Crowdfunding is not just about the money. It's also about the buzz. Focus on social and outreach to facilitate that buzz.
[4] Plan the campaign down to the day. Generate buzz every day if possible. Giveaways from partner brands are one way to generate that buzz.
[5] The pre-campaign relationships and media can take much longer than the campaign itself. Wylder's video took 8 months, and they were building their network a year out. This helped validate their idea and at the same time it created the expectation in peoples' minds that Wylder's Kickstarter is coming–and that they should look out for it.
The Campaign
[1] Launching your campaign is a thrill. It also can be nerve-wracking. Be prepared to spend a lot of time interacting with your audience during these crucial early moments.
[2] There's not going to be a standard. Each day will be unpredictable.
[3] At the start of the campaign, leverage your immediate network — the people already listening to you.
[4] To get more people to listen to you, you need to talk to other people. Press and interviews are vital to spreading the word during the campaign, and you should set them up before you launch if possible. Assume that press will not come to you.
[5] Wylder found success with gear giveaways because it was incredibly on-brand: they could showcase the companies whose products they will sell, those companies could reach the Wylder demographic, and everyone was excited to continually support Wylder for the duration of the Kickstarter campaign.
[6] Give and you shall receive. Wylder's giveaways kept their campaign interesting and got backers to see the relationship as both a give and a take (or a win, at least), rather than just a "give."
[7] The end is predicated on the beginning. Before you launch, tell your community what's coming and why you need their help early. It's important to start with a bang.
[8] "Support" does not have to equal "money." Asking someone to "share this post" on your launch day could yield more from backers than if the original person backed but did not share.
[9] How you react to getting funded is part of your branding. It's OK to let your goal be your goal and not push for a stretch goal. When you hit your goal, reacting with thanks rather than with asks-for-more can go a long way toward building your brand while it's still in its infancy.
[10] When crowdfunding an idea rather than a product, backstory goes a long way. An emotionally compelling video and meaningful personal relationships will go further than trying to make the case for your idea after you launch.
[11] Kickstarter is not free money. It is not a set-and-forget snowballing money-gathering miracle. It takes work to set up, it takes work to build an audience pre-launch, it takes work during the campaign to continually drive people to back, and it takes work after the campaign.
Post-Campaign
[1] When building a marketplace, you have all this selling and cashflow through your marketplace, and it all happens underneath your brand. This is both an opportunity and a challenge — an opportunity to brand the entire experience, and a challenge as you interact and host other brands on your platform. Defining your brand has never been so crucial.
[2] When designing Kickstarter reward tiers, be true to yourself. Wylder was founded by two former adventure guides, so leading adventures was a natural fit.
Popular Articles: