Want to win camping gear this holiday season? Enter The Dyrt's $1,000+ Ultimate Holiday Camping Retreat Giveaway and our $1,100+ Epic Camping Gifts Holiday Giveaway before December 22nd to be eligible to win.
---
In 2020, camping was more popular than it's ever been. You may even have several new campers in your life who are looking to round out their outdoor gear, or someone who's such a seasoned camper that it's become difficult to find them anything they don't already have. Either way, you've come to the right place.
Our camping gift guide was designed with both newcomers and hardened enthusiasts in mind. Pick from the 16 camping gifts below to inspire future trips in 2021.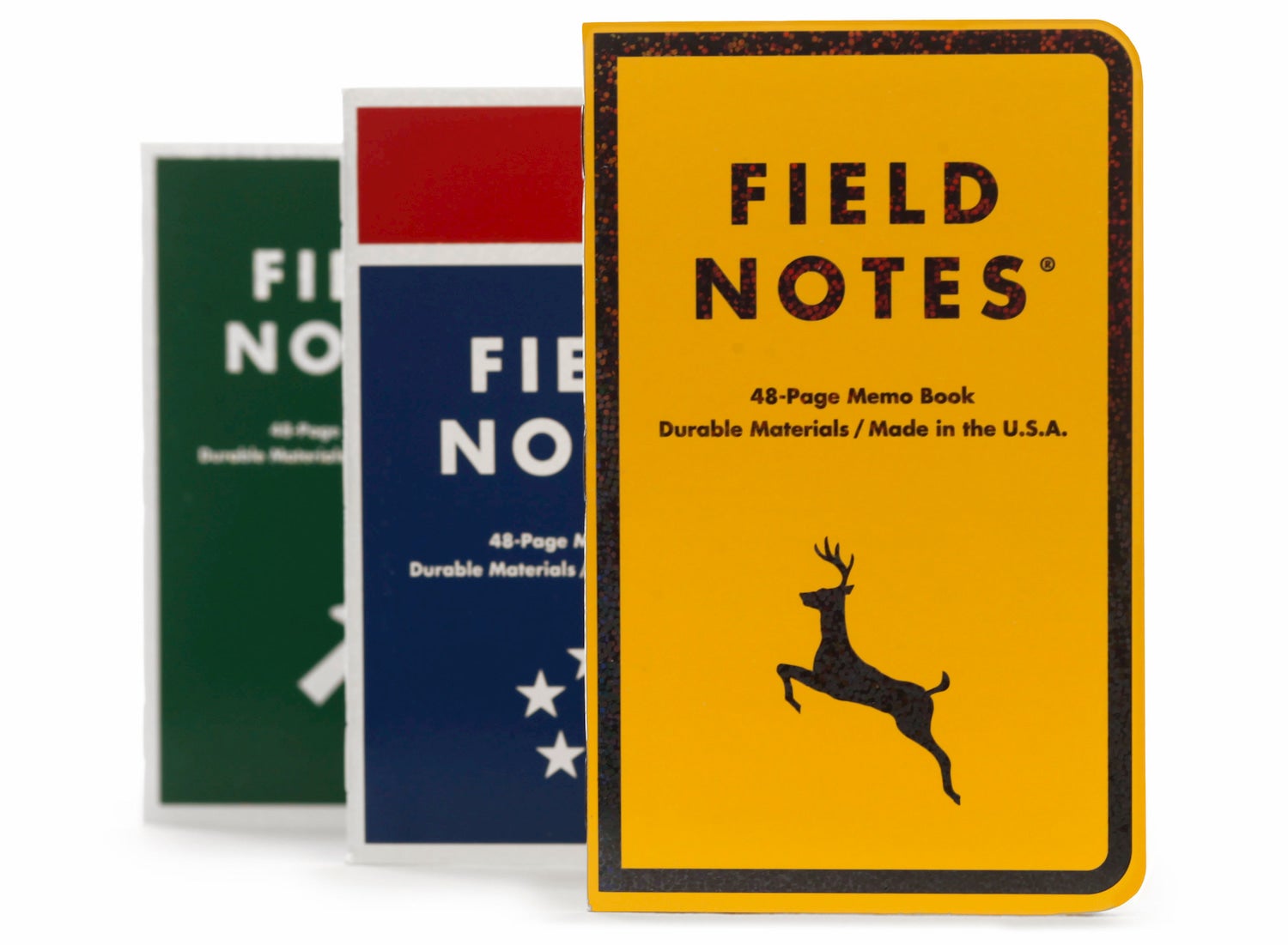 Released last year to celebrate our incredible interstate highway system, these sleek notebooks make a perfect gift for the camper in your life. Whether they're tracking the number of bison they've seen or journaling stories from their road trip, the "Mile Marker" notebook has got you covered.
Buy Now: $12.95
---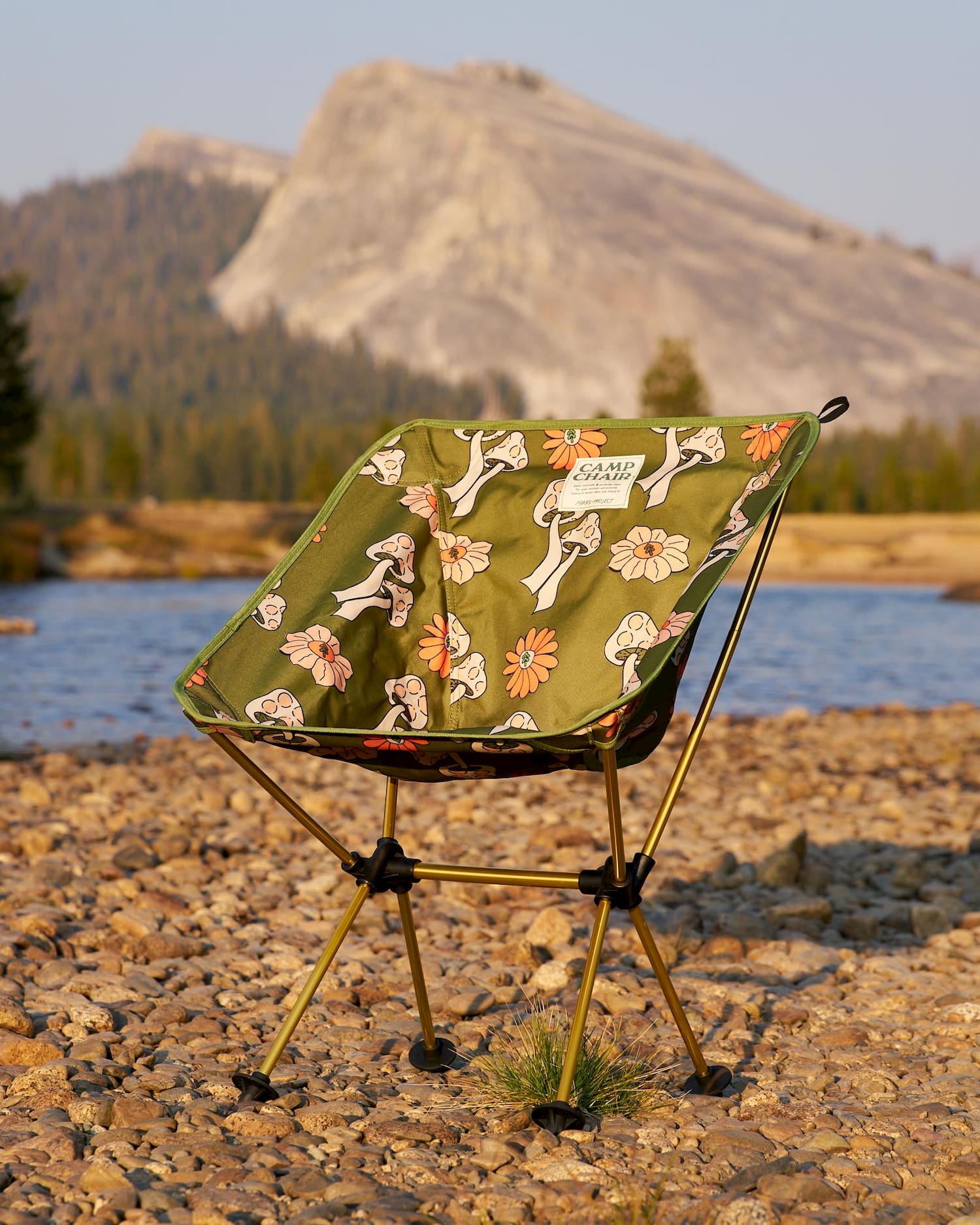 This retro designed mushroom camp chair packs it's 2.35 pounds down to "the size of California burrito", making it a stylish and lightweight gift for any camper in your life.
Buy Now: $110
---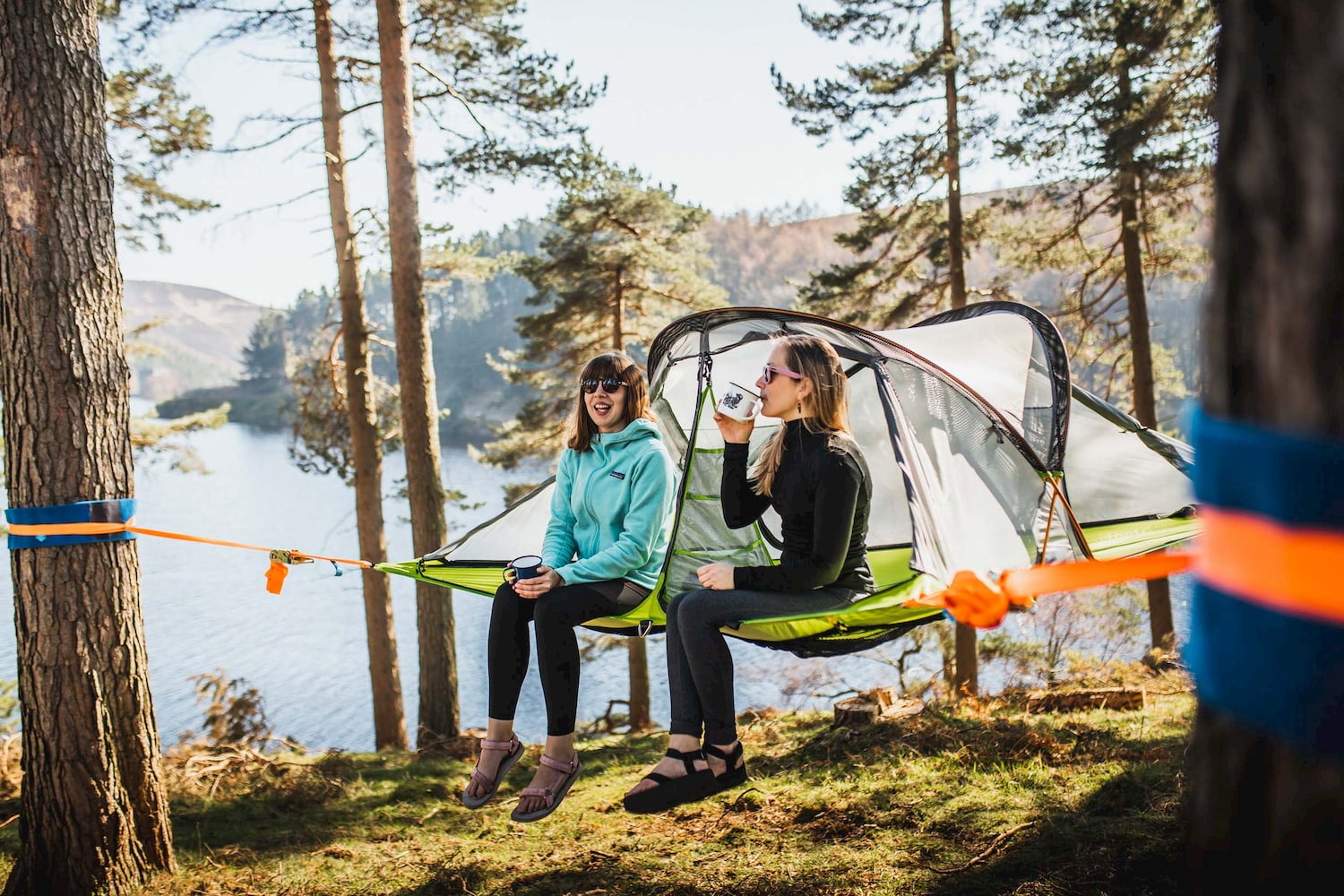 Tentsile simply makes the most unique tents around. Their "tree tents" combine the best parts of a tent and a hammock, making for a truly unforgettable camping experience. Tentsile's Connect 2-person model is the perfect gift for the experienced tent camper who's looking for a unique twist on their favorite hobby.
Buy Now: $499
---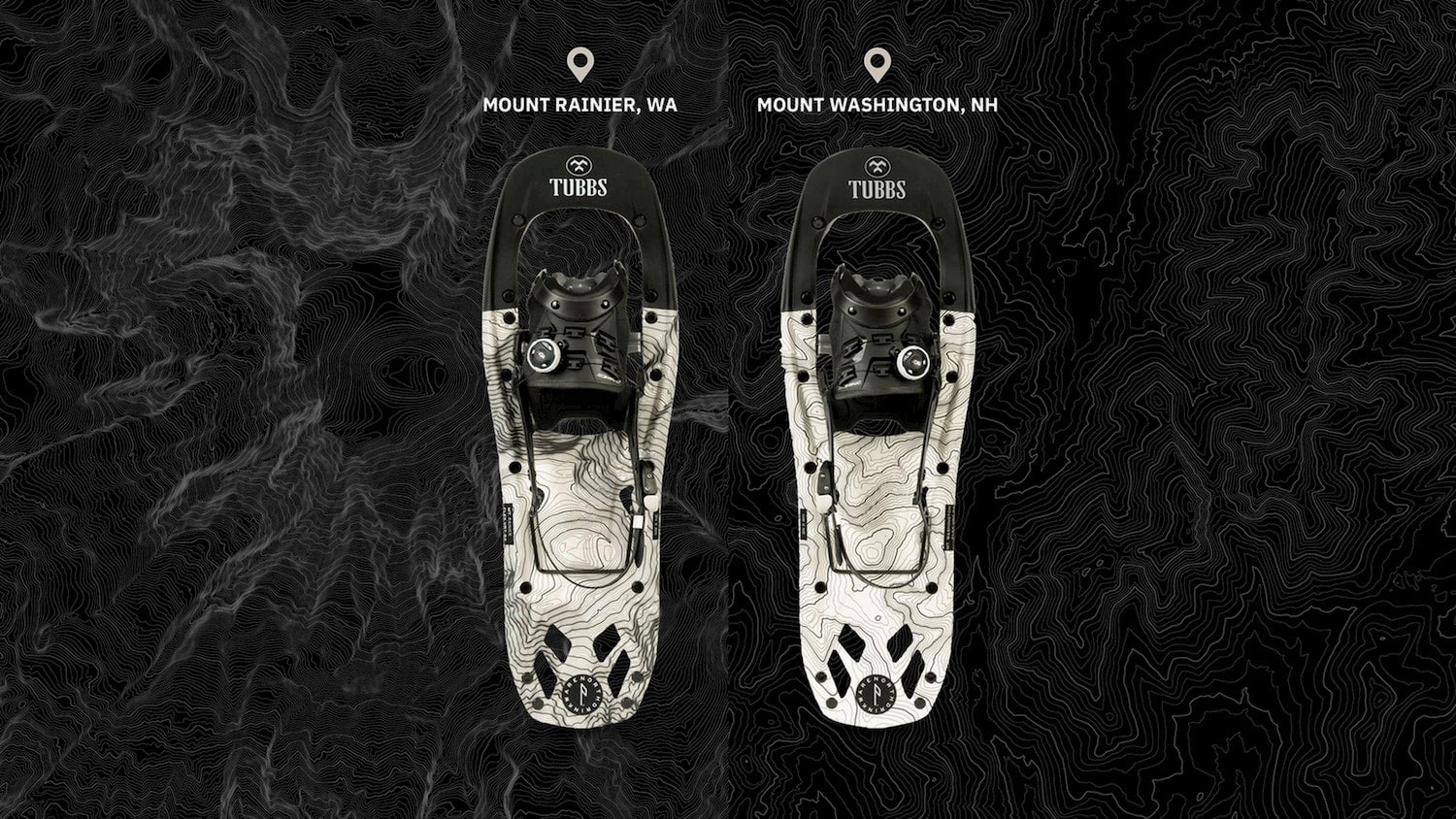 The nicest snowshoes around just gotten even better. Tubbs and North Drinkware have collaborated to sell two limited edition models of snowshoe, featuring the beautiful topographic maps of Mount Rainer and Mount Washington. This is a perfect gift for those in the east or west to celebrate these two iconic mountains.
Buy Now: $269.95
---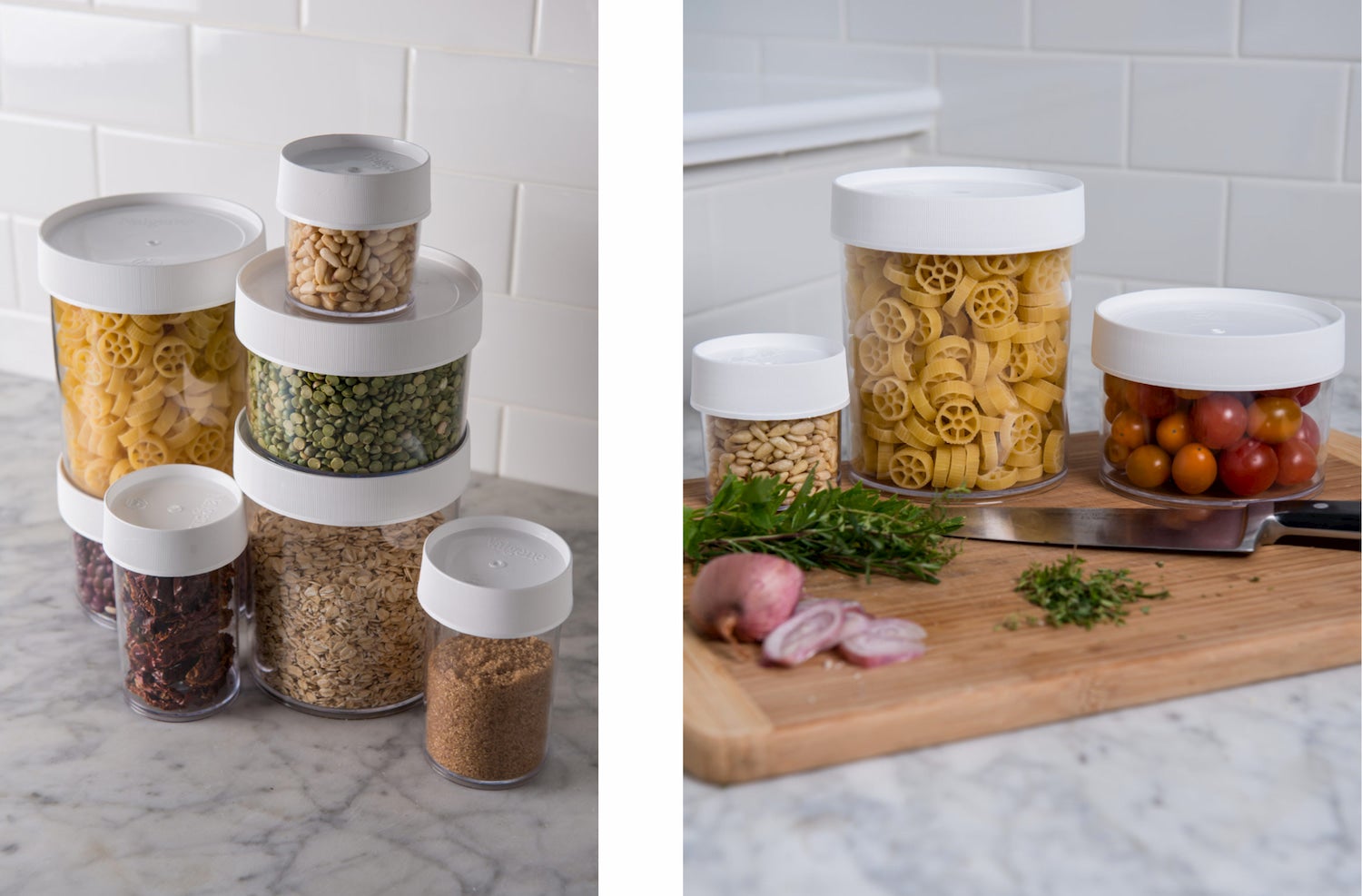 Whether for your camp kitchen or at home, these containers will last ten times longer than similar products. To really enhance this camping gift, fill these containers with your friend or family members' favorite trail snack. Then they'll be all set for their next adventure.
Buy Now: $6.29
---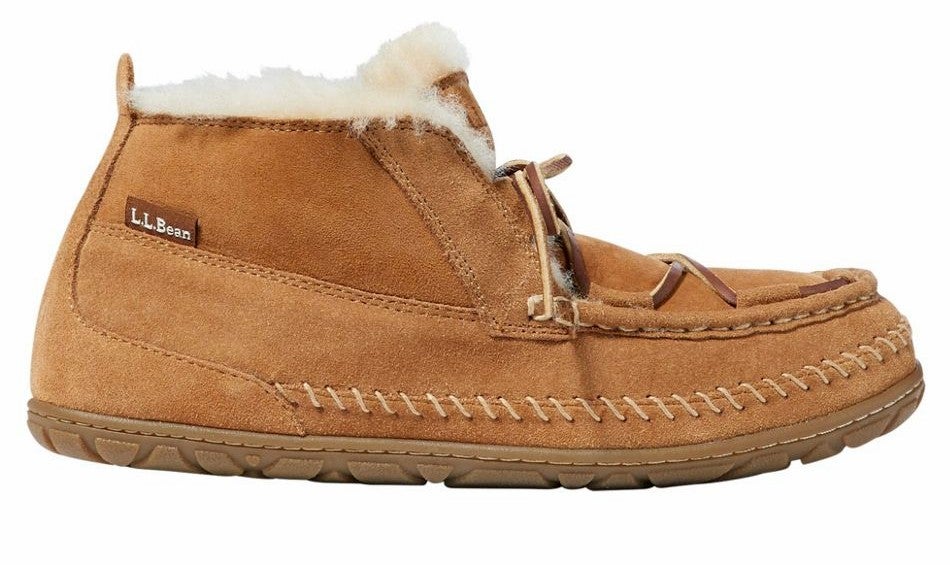 The "Wicked Good" chukkas are one of LL Bean's most popular shoes, and it's easy to see why. Made in Maine using premium sheepskin – these slippers are durable and cozy as can be.
Buy Now: $109
---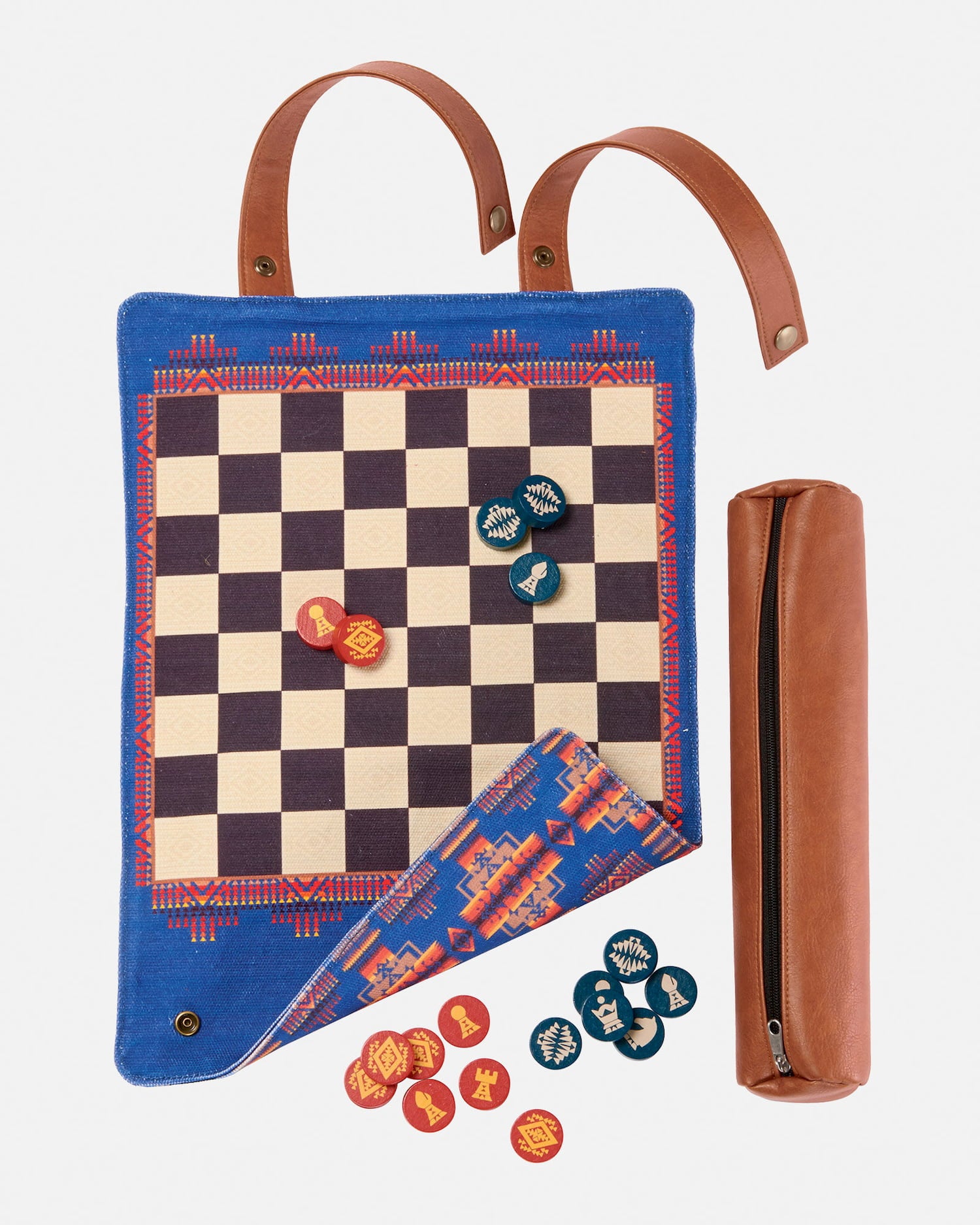 With Netflix's The Queen's Gambit's popularity this winter, it's actually become quite difficult to find chess sets that aren't sold out. Luckily, this stylish Pendleton travel chess and checkers set is available – making the perfect camping gift for chess players of any level.
Buy Now: $35
---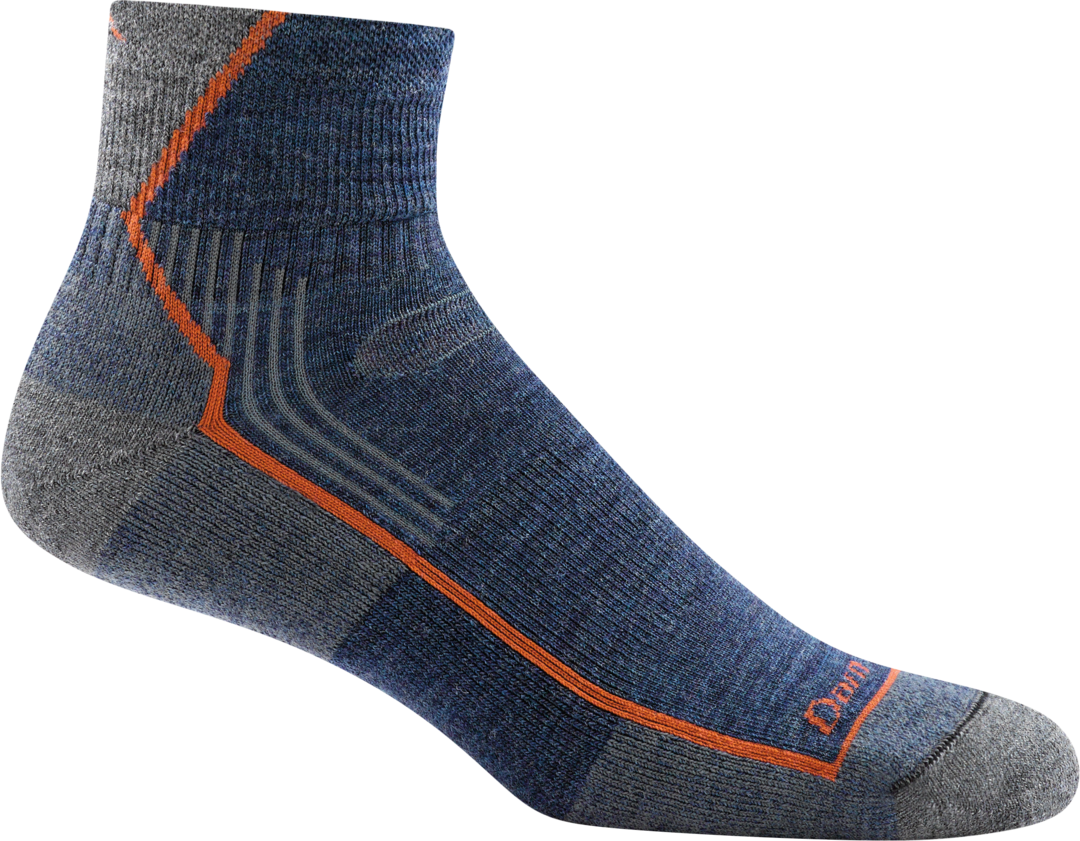 With their lifetime warranty, Darn Tough socks are the gift that keeps on giving. These 1/4 inch socks are a popular choice among thru-hikers, but you don't have to hike 1,000s of miles to enjoy this camping gift. Their comfort and durability are perfect for any outdoor situation.
Buy Now: $18
---
Off-Grid Life is the second lifestyle book by author and photographer Foster Huntington. Filled with hundreds of pictures and dozens of interviews with people who've figured out how to go off-grid, this book will surely inspire any outdoorsy person in your life.
Buy Now: $14.99
---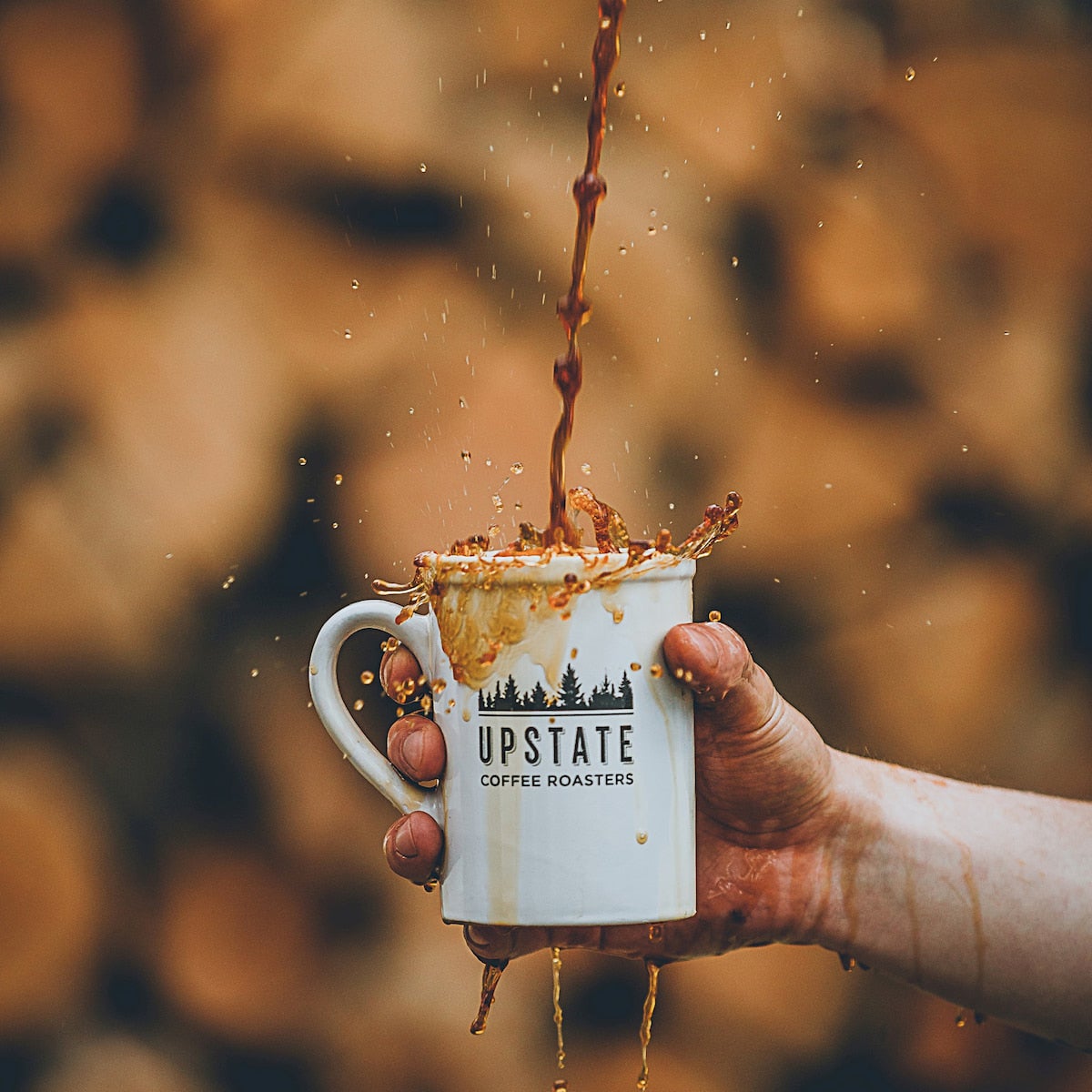 No one likes to drink instant coffee at the campsite, but bringing your home's assortment gear isn't ideal either. Upstate Coffee's brew bags are a wonderful solution. Just fill the bag with ground beans, and let it steep like tea for 5 minutes. At $9.50 for 20 bags, this is a no brainer stuffing stocker for any camping and coffee enthusiast in your life.
Buy Now: $9.50
---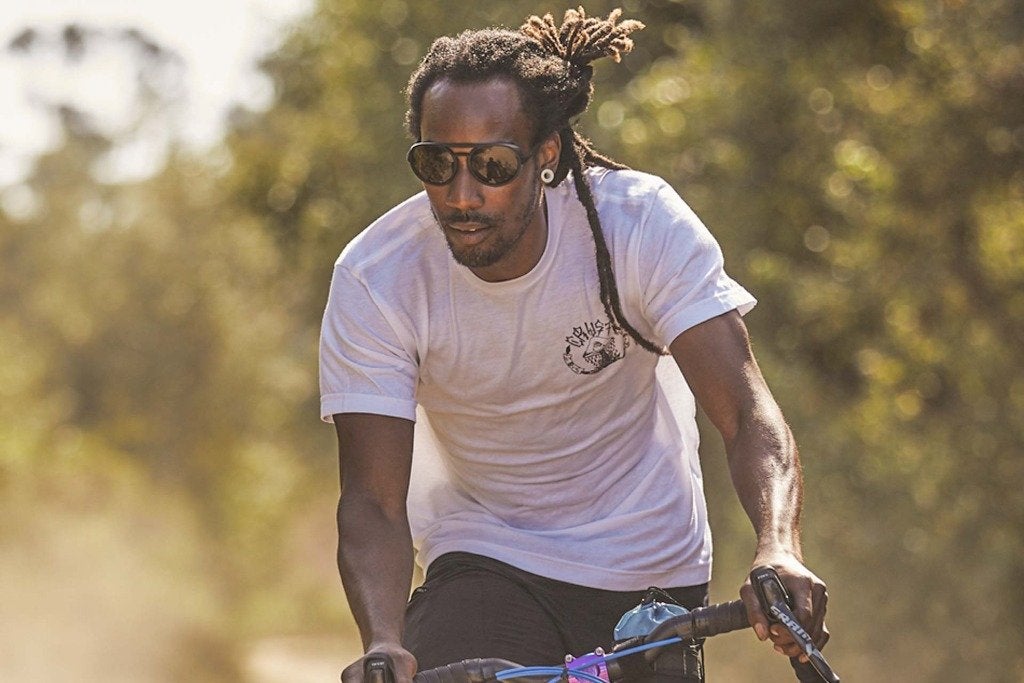 Most glasses easily fall off during adventures, but Ombraz' Dolomite sunglasses are designed with a drawstring cord to keep your shades tight. With three lens colors, these sunglasses are great for anyone who likes to be outside. Never fear about having your glasses drop off a cliff, into the ocean, or while moving again!
Buy Now: $140
---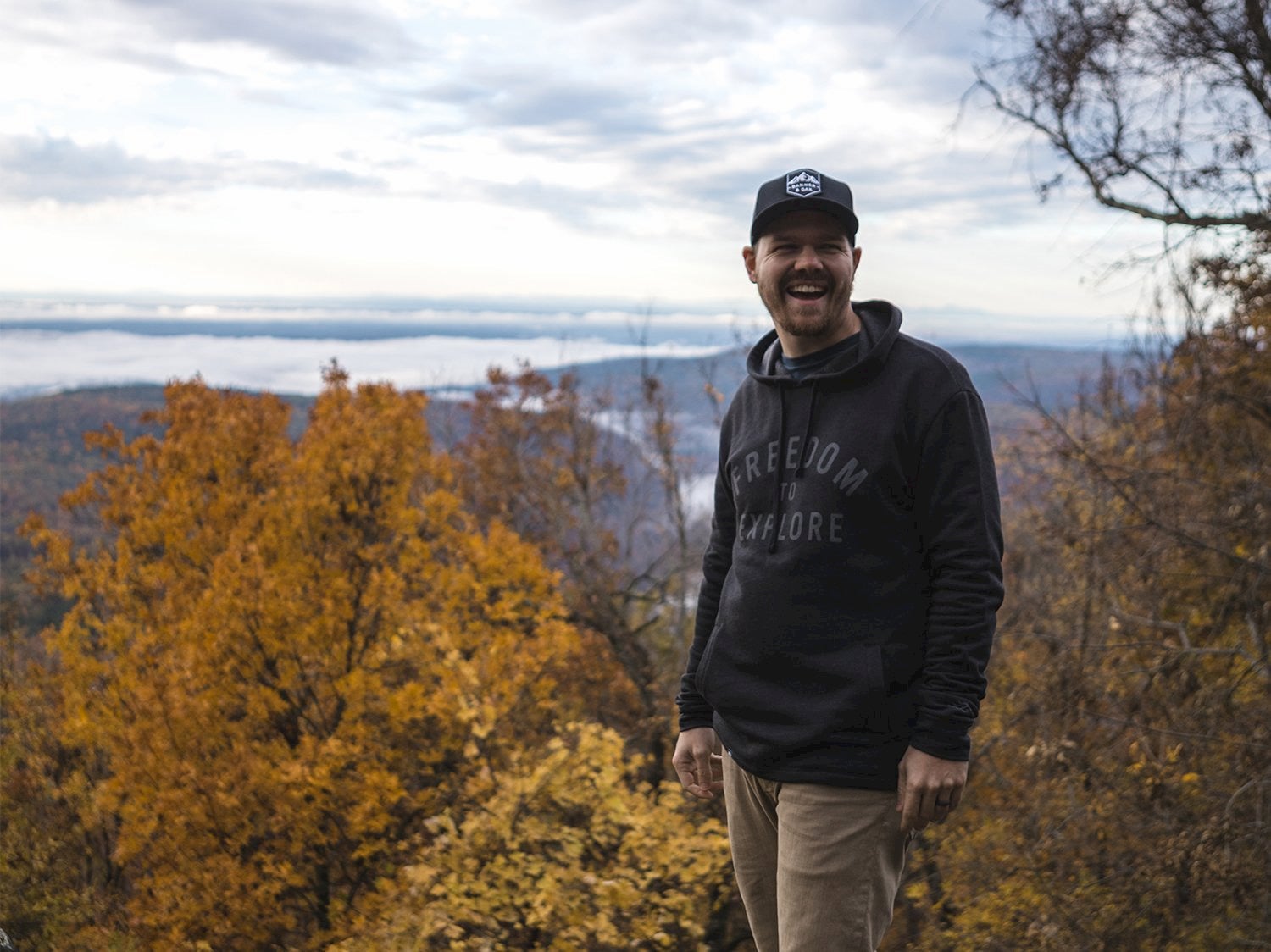 Not all hoodies are made equal. Banner & Oak's "Freedom to Explore" hoody is renowned for being both incredibly soft and warm. "Freedom to Explore" is the sentiment that's woven into every single decision made at Banner & Oak, and by wearing this sweatshirt, you're showing the world that it's important to you too. This hoody is perfect for cozy cabin hangs as well as casual day hikes.
Buy Now: $44
---

Glamping is a perfect way to introduce newcomers to camping or to spice up a seasoned camper's routine. Tentrr winter ready sites are extra insulated and equipped with a space heater, meaning that your gift recipient can use this gift card year-round!
Buy Now: $25-$500
---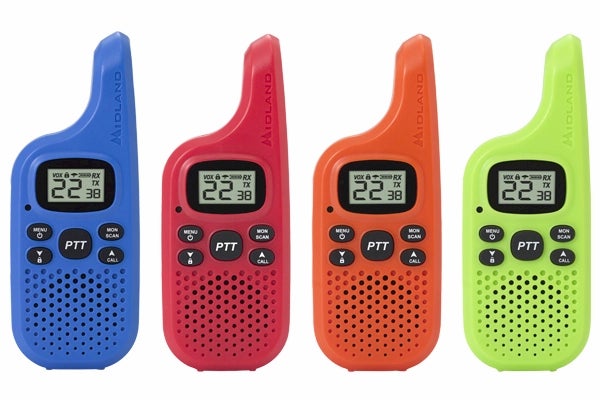 Fun for kids, plus peace of mind for adults adds up to a camping gift the whole family will love. Midland has family-friendly walkie talkie sets that come in 2-packs and 4-packs. The fun colors will appeal to small campers and a rounded, chunky design makes them easy to use for little hands. The quality of the signal, though, is the same as Midland's other products—powerful enough to communicate over up to 16 miles if your group splits up.
Buy Now: $25-$500
---
Every camper needs a neck gaiter or ten! These multi-functional moisture-wicking tubes are perfect for face-covering in the winter, sun protection in the summer, as a hat or headband, or even as a mask in pinch!
Here at The Dyrt, we sure love a good mountain landscape so why wouldn't we want to wear one of Rachel Pohl's original paintings on our neck! Pick from wildflowers or billy goats, no matter which you choose, the camper you give this to will be looking fly at the campsite or on the mountain. Support an artist this year and get out of the box with these limited edition Blackstraps neck gaiters.
Buy Now: $20
---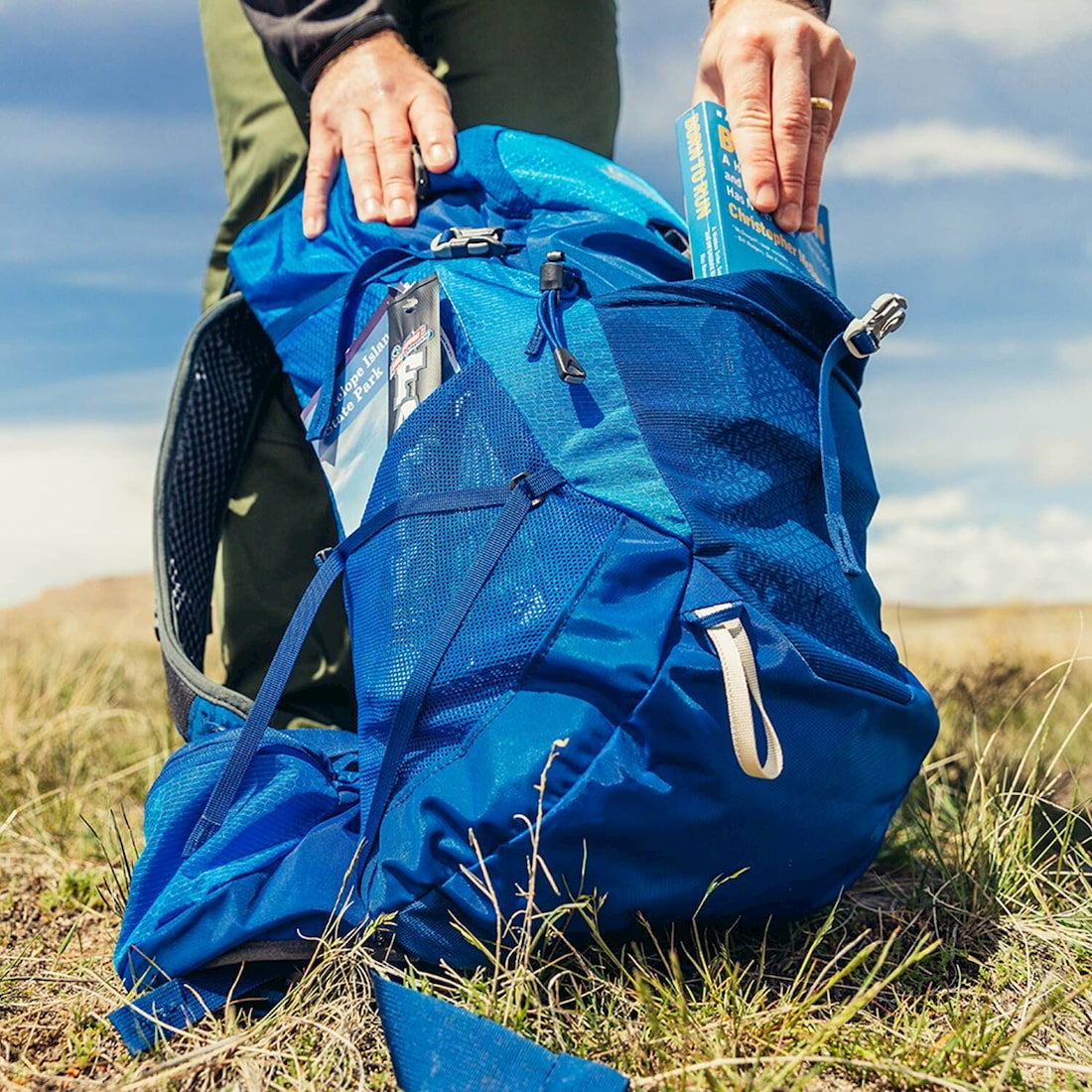 Gregory's Citro 24 liter backpack is one of the most robust day hiking backpacks around. It has a specific compartment and hanger to store a water bladder,  a drawstring quickstow system for easy access to your sunglasses, and a large padded hip belt for maximum comfort. The Citro 24 is the perfect day pack upgrade for any outdoors-person in your life.
Popular Articles: