Our recommendations are based on providing value to campers across the country. Some articles may contain affiliate links. By purchasing through our articles, you help support this camping magazine.
---
Raise your hand if you can relate: you browse aisle after isle in your local outdoors store, scroll endlessly through Amazon or online shopping sites just to find something that will wow the tent camper in your life. After finding nothing, you punch "camping gift ideas" into Google, and hope for the best.
Odds are, you're not alone. That's where we come in. We've tapped our community of experienced tent campers to pull together 13 timeless items they love and newer items that make camping a breeze; from chilly winters in South Dakota to basking in costal Georgia's sunshine.
13 Camping Gift Ideas For the Gear-heads in Your Life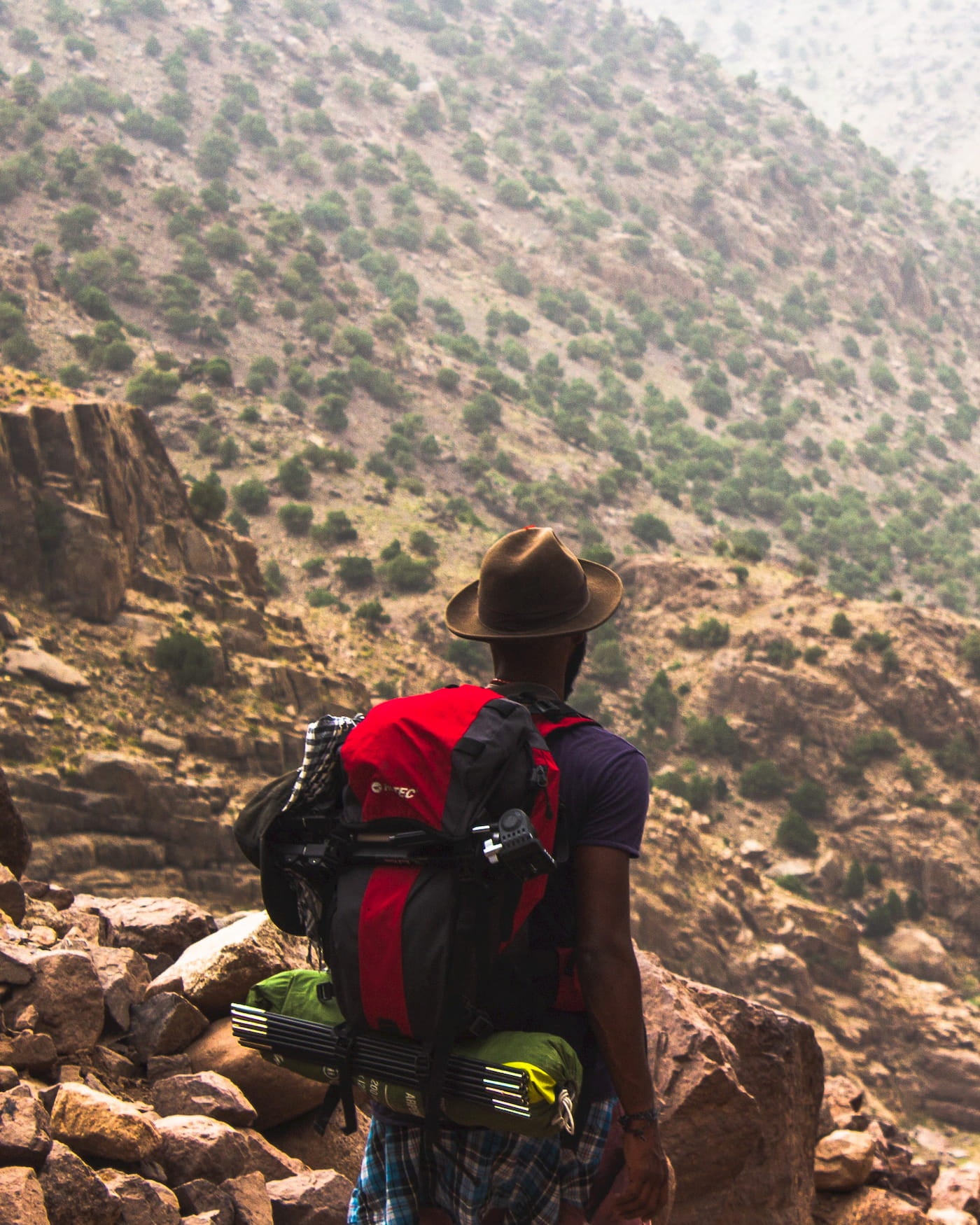 To alleviate your holiday headache, out staffers give you 13 camping gift ideas that are sure to cover the campers in your life.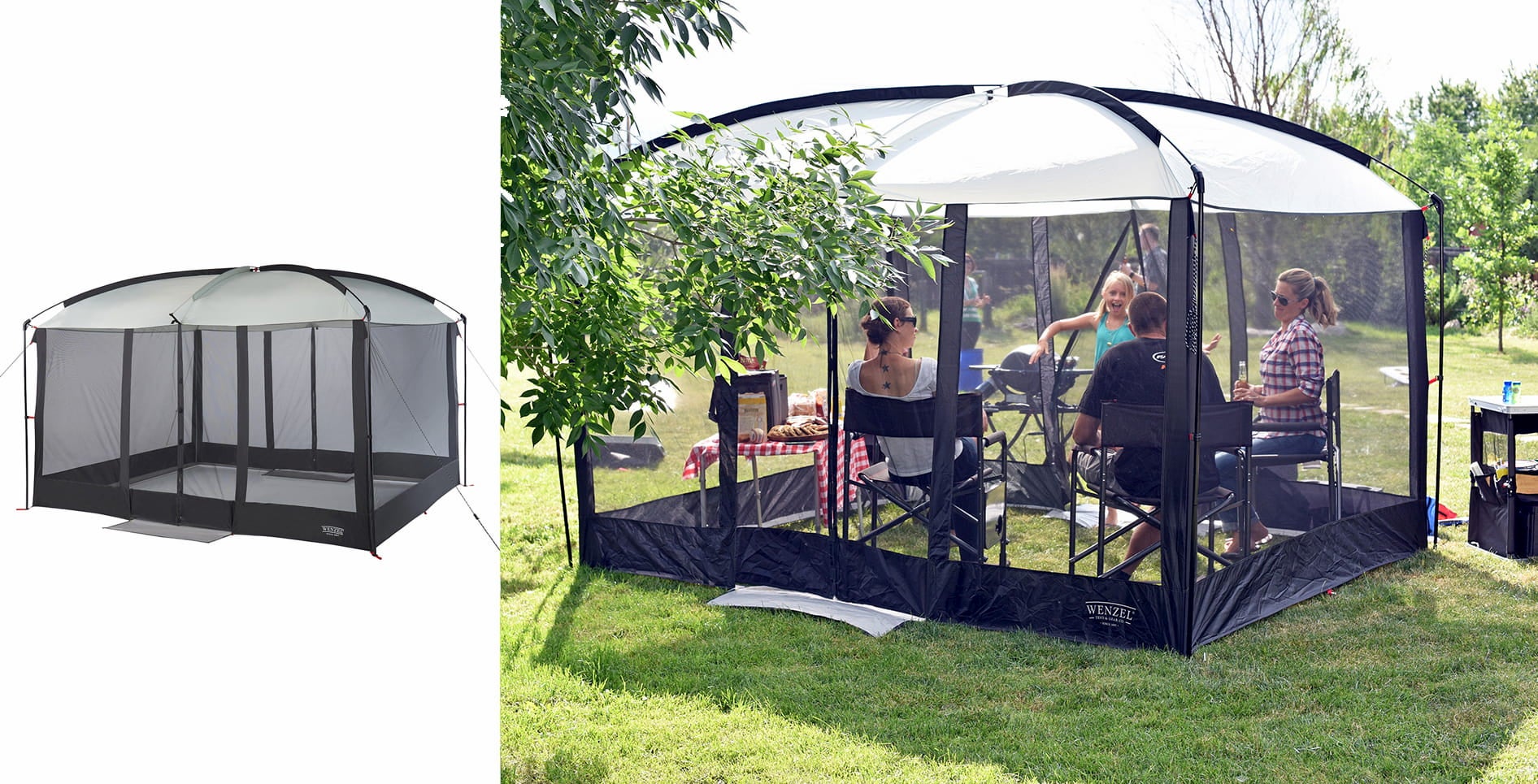 For the family that camps together, this screened-in shelter may quickly become an essential part of a camping setup. With a peak height of 7.5-feet and covering 99-square-feet of floor space, Wenzel's magnetic screen house is certainly big enough to accommodate the whole family. It provides a shady escape from biting bugs and long summer days. It also has doors on either side of the shelter that are held shut by magnetic strips, making for an easy hands-free entry & exit.
Buy Now $170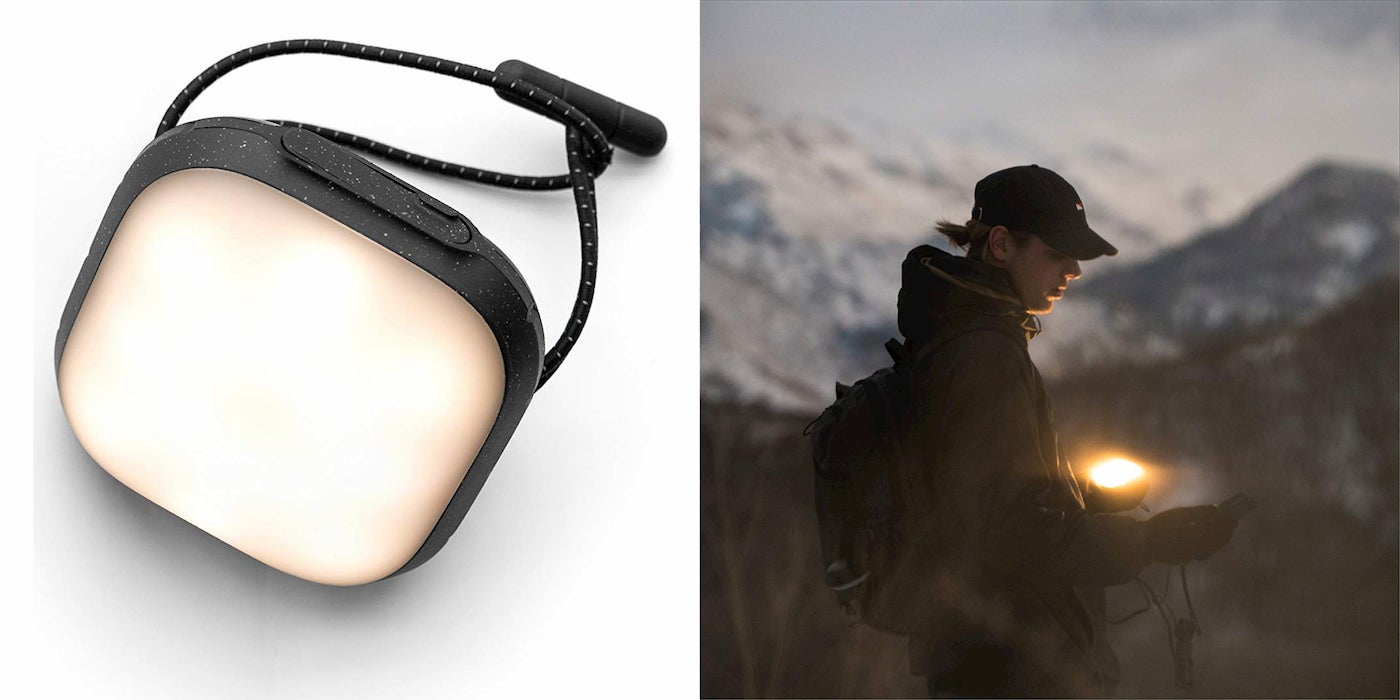 Every tent camper deserves a reliable lantern; but why should that mean it's only a lantern? We don't know of any other $70 lantern that's dimmable, color changing, has sleep timers, motion sensors, an IP65 waterproof rating, a 10k milliamp hour battery with quick charging, and the capability to charge up to four external devices simultaneously. Plus, its huge battery offers up to 250 hours of lighting. That's enough power to light up a campsite for weeks, without needing a single recharge!
Buy Now $65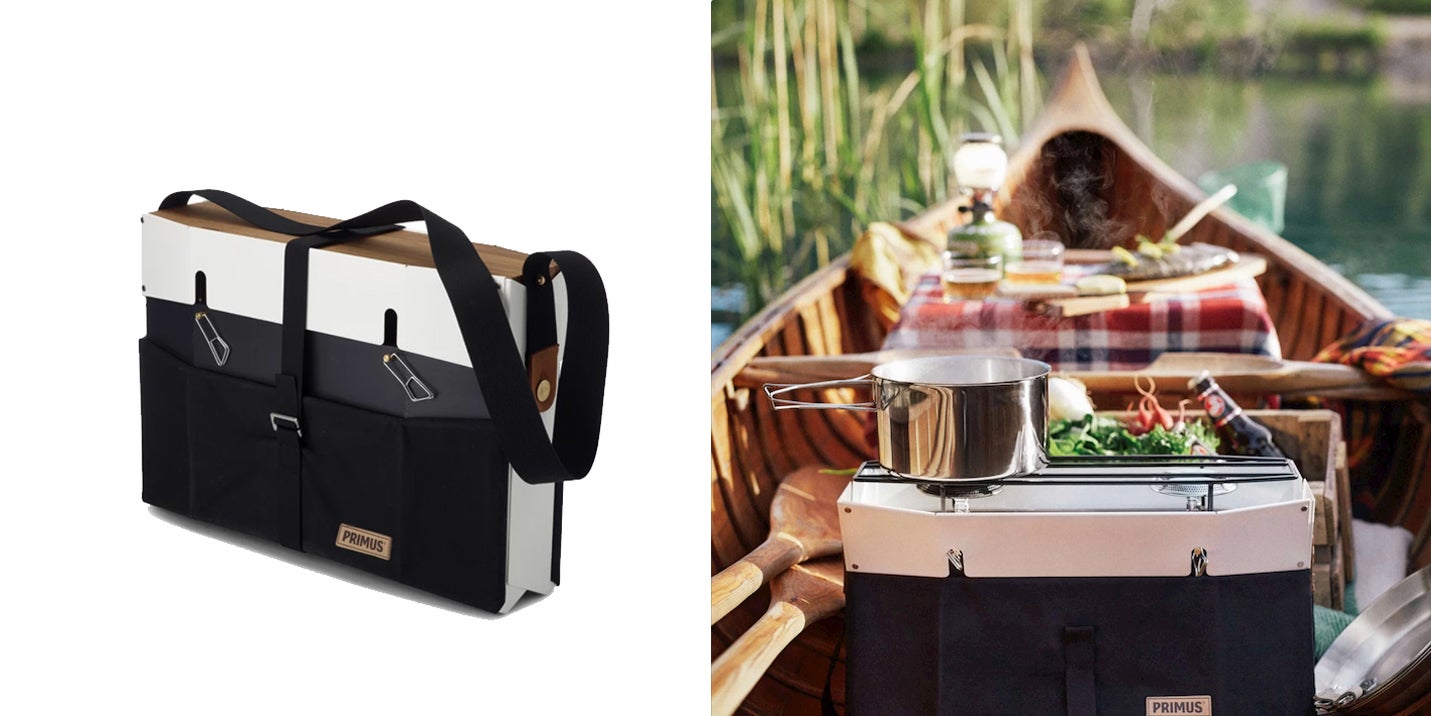 Perhaps the best looking camping stove we've ever seen. The clever, minimalist design comes with a built-in shoulder strap, which makes carrying the 7-lb stove a breeze. The solid oak lid doubles as a removable cutting board, prep area, or plate to eat from. It's an awesome upgrade to the traditional camping stove, while also taking up less space than almost every other double burner stove out there.
Buy Now $150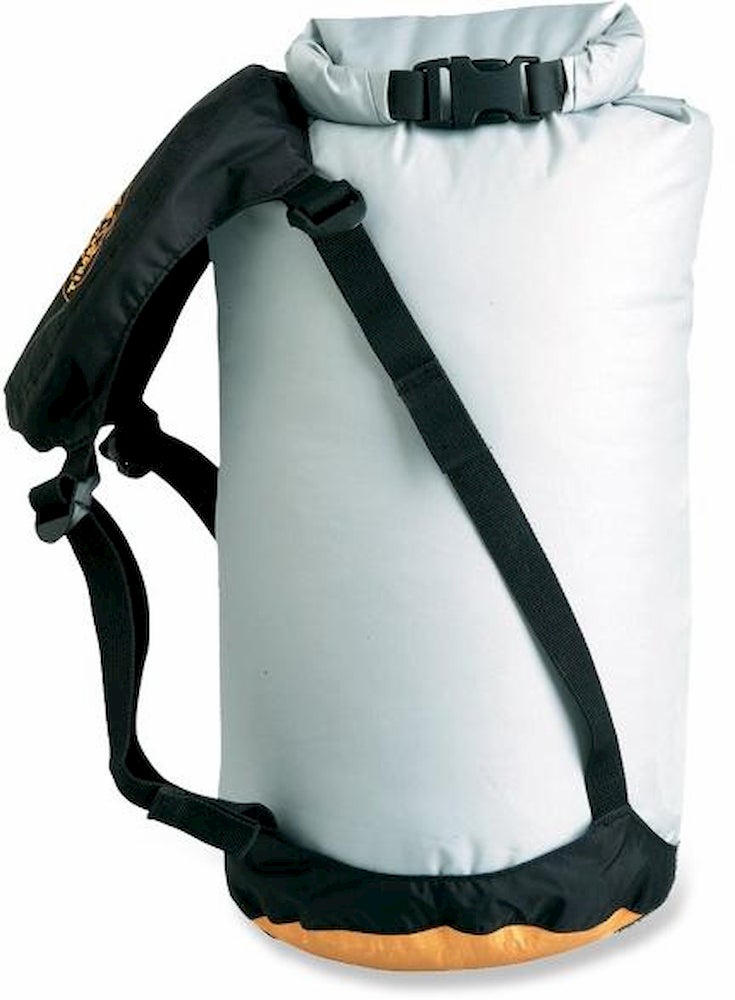 Water and the outdoors go hand in hand, so why shouldn't you always have a dry sack ready for the inevitable? Whether you need to to store your muddy boots after camping, pack away a dirty mess kit, or keep your clothes dry in a canoe, a dry sack is one of the best camping gift ideas out there. No matter their situation, the camper in your life will find a use (or ten) for Sea to Summit's excellent eVent Dry Sack.
Buy Now $33 – 53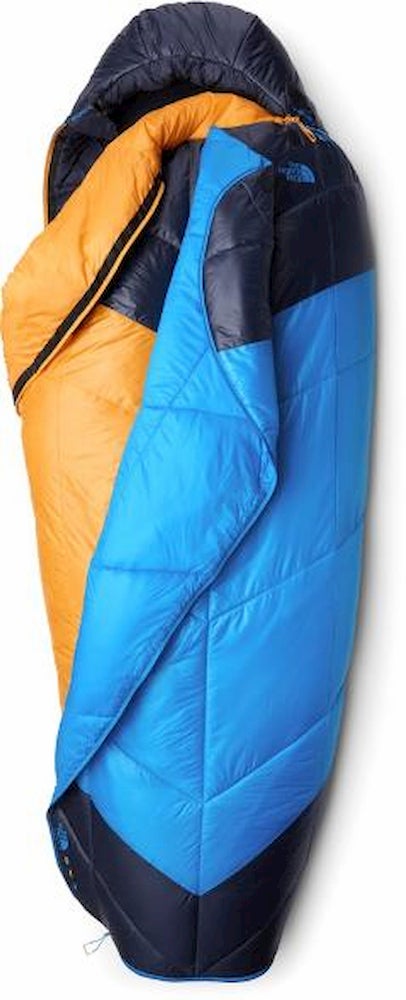 There are a few pieces of tent camping gear that tend to exist as heirlooms among camping families; backpacking packs and propane lanterns, among others. This usually doesn't include sleeping bags—but The North Face's One Sleeping Bag might change that. Comprising 3 different temperature systems, this bag can travel to every part of the country in all seasons with no problems. Tent campers would be wise to make the investment for this, as you'll likely have a legacy item on your hands.
Buy Now $289 – 299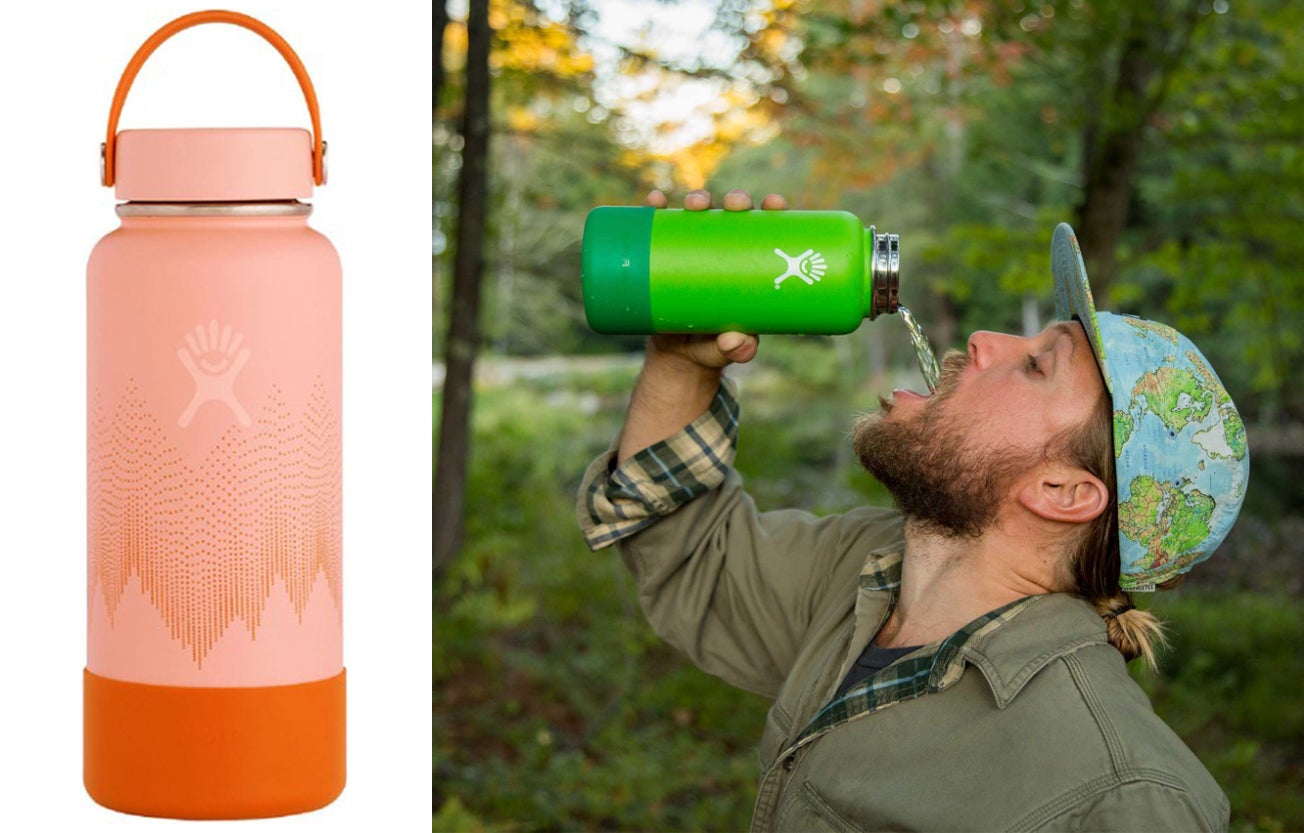 HydroFlask's popular wide-mouth bottle earned respect in the outdoors community for its sustainability and accessibility, but their latest variant throws creativity into the mix. The Wonder Collection adds a simple and elegant nature theme to the bottles, giving outdoorsy-types a bit of style in their gear kit. Ideal for photo-ops on mountain summits, in canyons, and anywhere you find wonder.
Buy Now $45
There are enough events that can run a good night's sleep at a campground—lightning, wild animals, Bigfoot, etc.—that a mattress shouldn't be the last item on that list. NEMO's Roamer sleeping pad features foam insulation, four inches of thickness from the ground, and is self inflating; it's so comfortable you might just use it as a guest bed. If you've been looking for the solution to sleepless nights in the tent, the Roamer pad might just solve all your troubles.
Buy Now $158

Do you know a campground chef looking to get gourmet at the campsite? Or maybe someone that just needs to have lasagna and blueberry cobbler after a long day outside? Lodge's cast iron dutch oven is wildly useful, whether at the campsite or at home. Prep your whole meal in this sturdy pot and cook it right over the fire!
Buy Now $40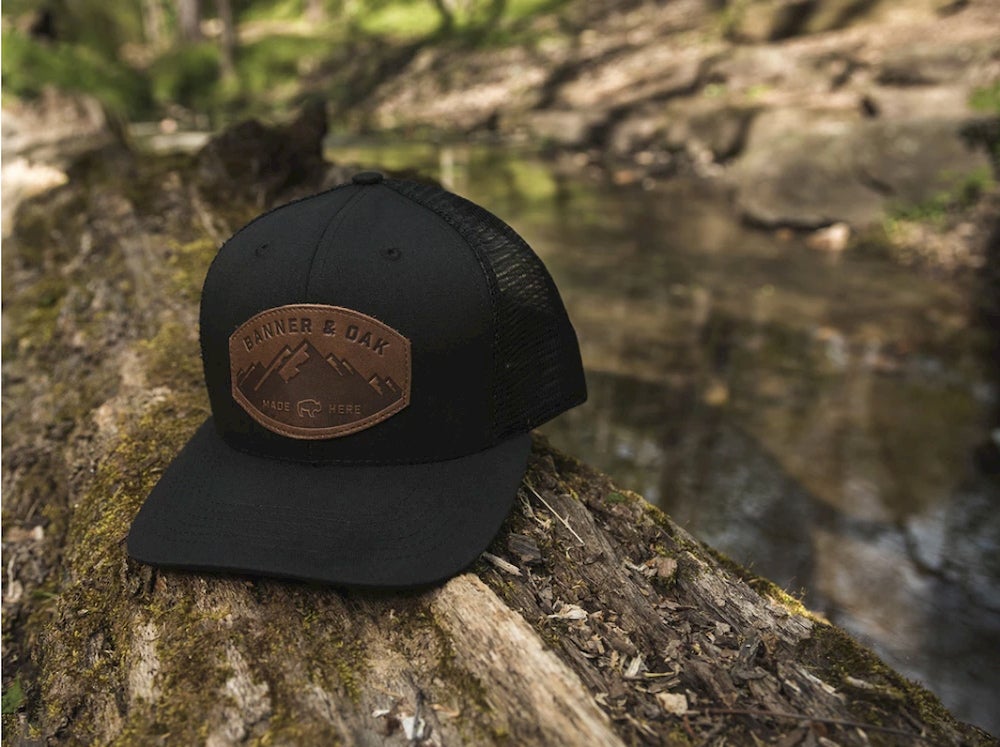 This stylish stocking-stuffer is perfect for anyone who spends a lot of time in the sun and needs a cool way to keep the sun off their face. We love the debossed leather patch on this black cap—but make sure to check out all of the sweet hats Banner and Oak has to offer in their Holiday Gift Guide.
Buy Now $34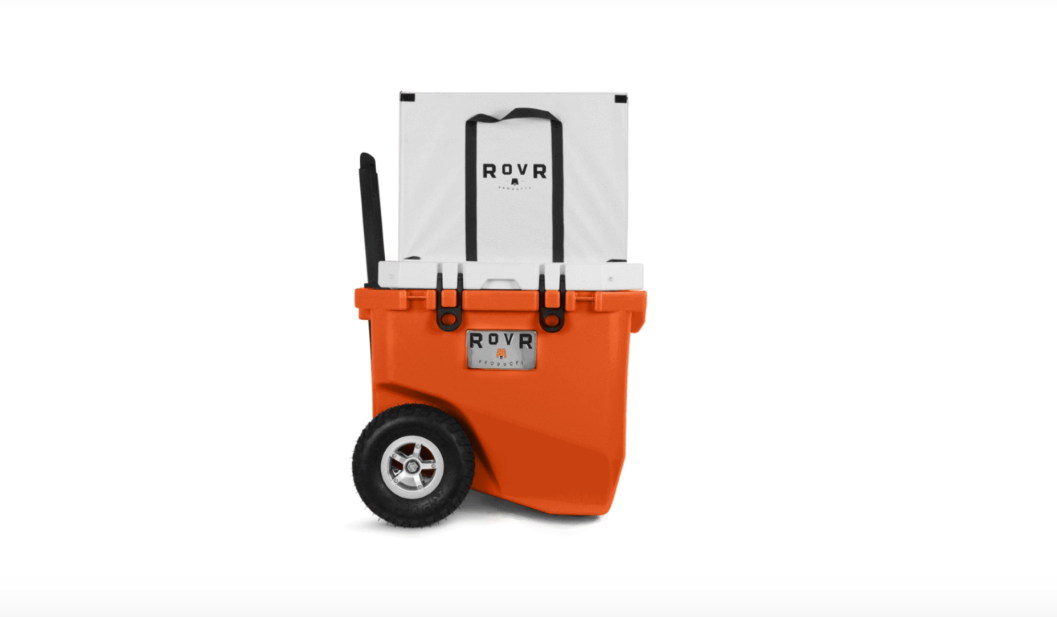 The RovR cooler is pretty much our favorite ice chest for anyone who needs a fun-and-functional way to keep things cold—fly fishers, avid car campers, and even bike packers can find a multitude of uses from this cooler. This bear-proof, rolling cooler keeps ice for up to ten days, making it perfect for those heading into the backcountry or just spending a long weekend at a campground.
Buy Now $369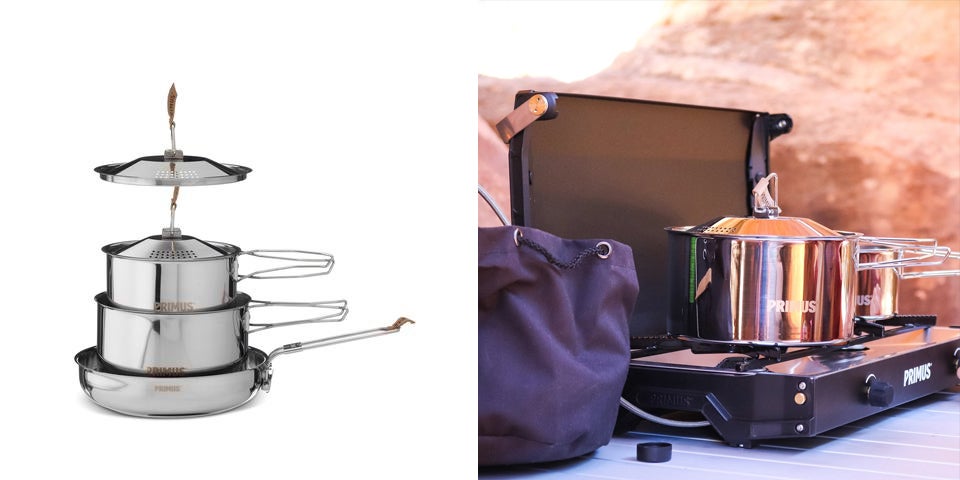 For a camp cooking set with a competitive price, check out the Primus campfire cookset. It is made with durable, 18/8 stainless steel made to last for decades. The set comes with two pots and lids, integrated colanders and a frying pan with a foldaway handle. The pots and single pan are stackable for a compact design. The set also includes a storage bag.
Buy Now $100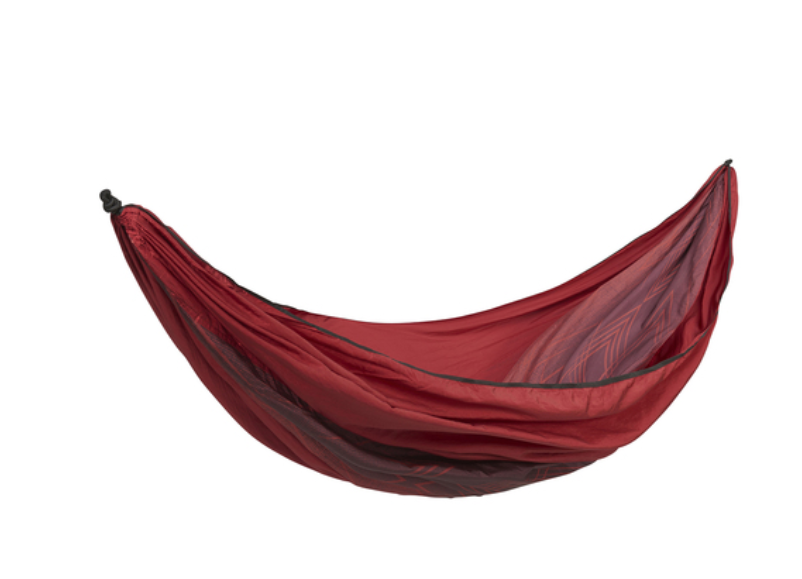 This lightweight double hammock from Wenzel is on every mountain-lovers wishlist. It's made of durable nylon that's lightweight and compact enough to go everywhere you do, making sure you never miss a sunset in comfort. It's easy to set up with the sturdy attachment clips, and stuffs into a built-in carry bag for easy travel. You'll lounge in style at the campsite, festival or in your backyard.
Buy Now $30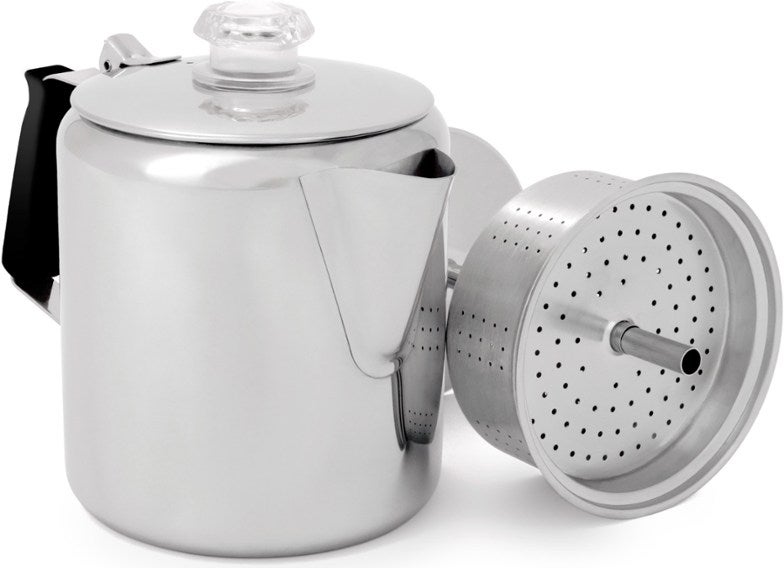 This coffee percolator from GSI keeps everyone at the campsite caffeinated. It makes 6 cups of delicious, fresh-brewed coffee. Featuring a heat-resistant handle, you'll be comfortably transporting your brew to whoever asks first. A built-in resin knob allows you to gauge the strength of your brew. Made of 18/8 stainless steel, this coffee percolator is made to last.
Buy Now $30
Popular Articles: