When it comes to solo camping, a little fear is OK. 
---
I woke up to my dog growling at the tent door. In a sleepy fumble, I flicked on my lantern. Something was outside.
I pulled down the zipper slowly. My eyes adjusted and I could see something big and brown, and just feet away from me — its massive body barely visible against the dark sky. In a panic, I scrambled to the other side of the tent. It only took a moment for me to realize — it was a horse! But that moment may have taken a few years off my life.
Last summer I spent several months traveling across the United States. My budget was tight, so I opted for camping along the way. And I'm not going to lie: It was scary sometimes. Big brown horses look a lot like bears, especially in the middle of nowhere Montana, where the night feels endlessly dark and mysterious.
But I learned to embrace the nerves and the bumps in the road. I learned to love solo camping.
The next morning I woke up to bright skies and a herd of horses, grazing just outside my tent. I made myself coffee and basked in the beautiful silence, surrounded by horses, mountains, and fresh air. Camping alone wasn't easy, but I was starting to love mornings like this one.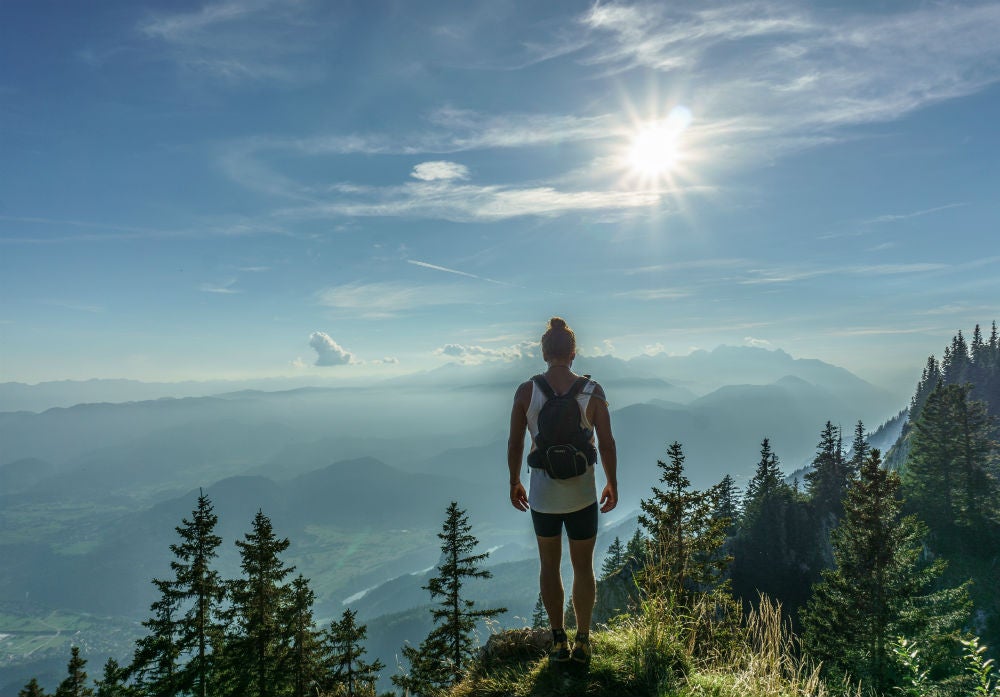 Solo Camping Changed My Life. Here's Why You Should Try it Too.
If you've never camped solo, my bear/horse mixup might not convince you. But there are so many great reasons to get outside on your own — even if it's your own backyard. Here are 5 reasons why you should ditch your friends and go solo on your next camping adventure.
1. It forces you to learn new skills.
I'm not usually the camp cook when there are other people involved. Someone else is always more enthusiastic about building the fire or working the grill. But when I started camping solo, there was no one making dinner but me.
Camping alone forces you to take initiative and learn new outdoor skills, like building your own campfire, or chopping wood. It's a good idea to have a basic understanding of camping skills, before you head out on your own. But camping solo is a great way to refine your camping skills, because every job will be yours!
2. You'll build confidence.
It feels good to rely solely on yourself. My solo camping adventure started with a lot of doubt. What if I forgot some essential piece of camping gear? Or hammered my finger into the ground while pitching my tent? What if I got scared, or lonely?
You can't plan for everything, and you're not going to get everything right when you're camping alone. But you are going to wake up in the morning with the satisfaction that you did it, all on your own.
Camping solo will be provide you with undeniable proof that you can brave the elements and enjoy the outdoors. You got this.
3. You might finally read the book you've been carrying around.
How many times have you gone camping with big plans to read a book, or finish that scarf you're knitting? While the idea of crafting, reading, or journaling around the campfire is nice, it almost never happens in the company of friends.
When you're camping solo, it's much easier to focus on whatever relaxing activity floats your boat. You don't have to agree on plans or activities with anyone but yourself, so you're free to focus on what you really want to do.
 4. You'll discover the kindness of strangers.
A very nice man from Wisconsin saved me with his mallet in Death Valley National Park. The ground was rock hard at Wildrose Campground, and I was exhausting myself, trying to hammer my tent stakes with a rock. He noticed that I was struggling and kindly offered me his mallet. I shared s'mores over my campfire with him and his wife later that night.
It's important to practice caution as a solo camper. Unfortunately, bad people do exist. But much more often than not, people will surprise you with kindness and generosity. Solo camping has introduced me to so many strangers, and some have even become friends!
5. Solo camping gives you the freedom to camp more!
Coordinating schedules and planning your camping trips with friends can be a real pain. Everyone is busy and you can run in circles trying to find time when everyone is free to camp.
Now that I've learned to love camping solo, I don't have to wait for anyone. Which means more camping!
If you like to be spontaneous and get outside on a whim, solo camping is the way to go. Once you feel confident in your solo camping abilities, you can go camping whenever and wherever the urge strikes.
---
The Dyrt is the fastest growing camping app on web and mobile, with new features being rolled out regularly. If you love the outdoors, discovering ideal spots to pitch your tent, and being part of a rich and active community, then join us.
Popular Articles: