"3 Packable Items to Help You Gear Up for a Boozy Camping Party" updated July 18th, 2018
Let's face it: camping is the perfect time to let loose and have fun, whether you find yourself at a lively camping party or immersed in restorative solitude. No longer bound by the clutches of technology and social media, you can truly unwind and surround yourself with your favorite people, places, and things – oh my! 
While some of us are solitary campers who venture out into the great outdoors for privacy and calm, others of us are extreme adventurers who find thrill in the unexpected. Then there are those of us who just want to head into the woods with a tent, our favorite people, and a refreshment or two. Fortunately, companies in the outdoor industry have gotten wise to the ways of the campfire partiers and have begun creating packable gear that can fuel any camping bash.
As long as you keep the noise down for neighboring campsites, there is no reason not to live it up a little. Or a lot. Here's a few pieces of party-time gear to add to your pack for your next camping party.
For the Wine-Friendly Camping Party
FIFTY/FIFTY 750ml Wine Growlers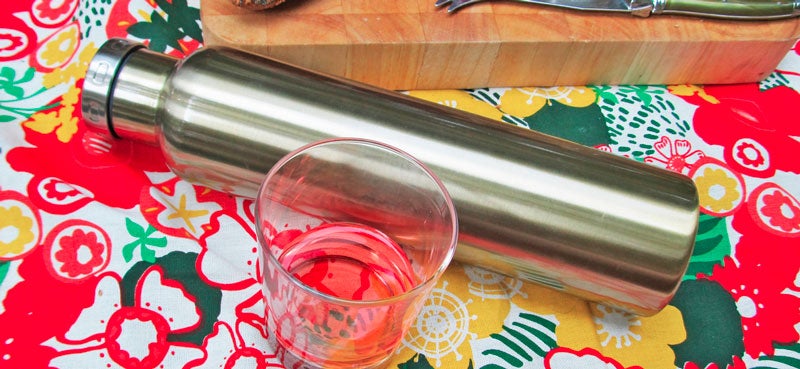 How have we gone this long without trying one of these? As we all know, camping pairs quite nicely with a glass of wine, but doesn't always agree with the glass bottle. That's why our friends at Fifty/Fifty Bottles introduced vacuum-insulated wine growlers that will keep your favorite reds, whites, and rosés at the perfect temperature all day long.
The 750ml Wine Growler is a gorgeous, packable container made of lightweight stainless steel that feels good in your hand, and doesn't retain taste or odor. Not only do all Fifty/Fifty products come in a variety of colors, you can also customize the bottle with a laser engraving or a screen-printed design! That's right, these little growlers would make perfect gifts for a bachelorette weekend or for the camping party that deserves a little extra flair.
We also love that Fifty/Fifty provides exclusive discounts on their products for military and first responders – that's worth picking up a colorful paracord handle for! Head over to Fifty/Fifty to pick one up today.
For the Music-Friendly Camping Party
The Swimmer Duo Waterproof Wireless Speaker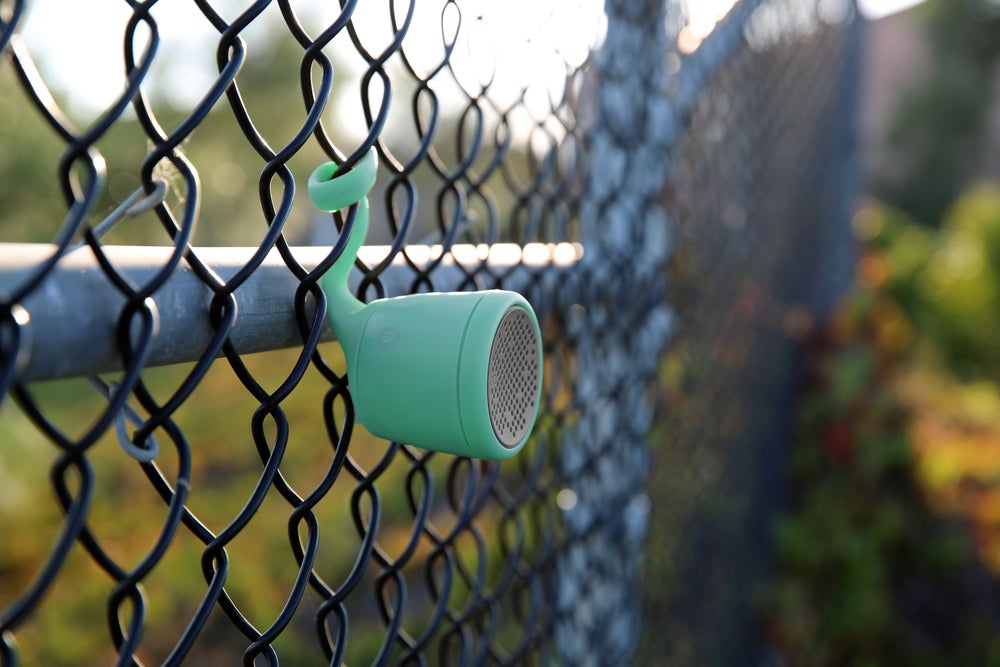 This waterproof speaker from Polk Audio is also dirt and shockproof, with a flexible tail that attaches to just about anything, so you'll never go unprepared for a camping party. Twist the Swimmer's tail around a branch at the campsite, a strap on your pack, or prop it up and use it as a kickstand.
No matter where you go, this little Bluetooth speaker can come with.
If it starts to rain, no problem! Keep dancing and let the camping party continue. These powerful little speakers can even be linked together to create an immersive surround sound experience. My personal recommendation? Utilize the suction cup function and attach a couple speakers at either end of a SUP board or kayak for a different kind of party! The possibilities are endless. 
For the Liquor-Friendly Camping Party
Stanley Adventure Combo Shot Glass Set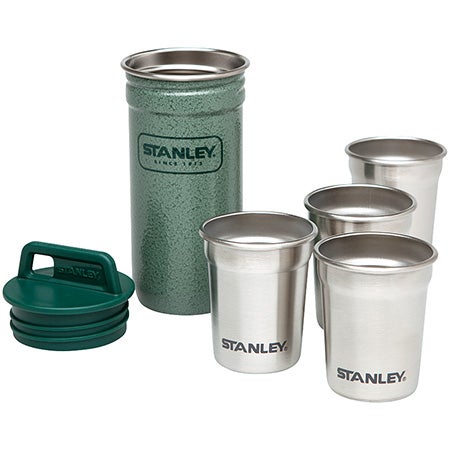 We all recognize Stanley as a trusted name in the camping industry. They're masters of the thermos and have camp cooking down to a science, which is why we shouldn't be surprised that they've broken into the party scene as well. Set aside the hot coffee and grab a bottle, it's time for shots.
Once the party really gets going, you'll want to pull out this set of stainless steel shot glasses. The set comes neatly organized in a packable tin, which has been coated in Stanley's classic Hammertone Green hue – though you can also pick up a red set for a limited time. Throw the container in a pocket, in your pack, or clip a carabiner through the lid and secure your shot glasses to almost anything. Now you'll be ready for a camping party at any time. Cheers to that!
For the Beer-Friendly Camping Party
Drink Tanks Insulated Growlers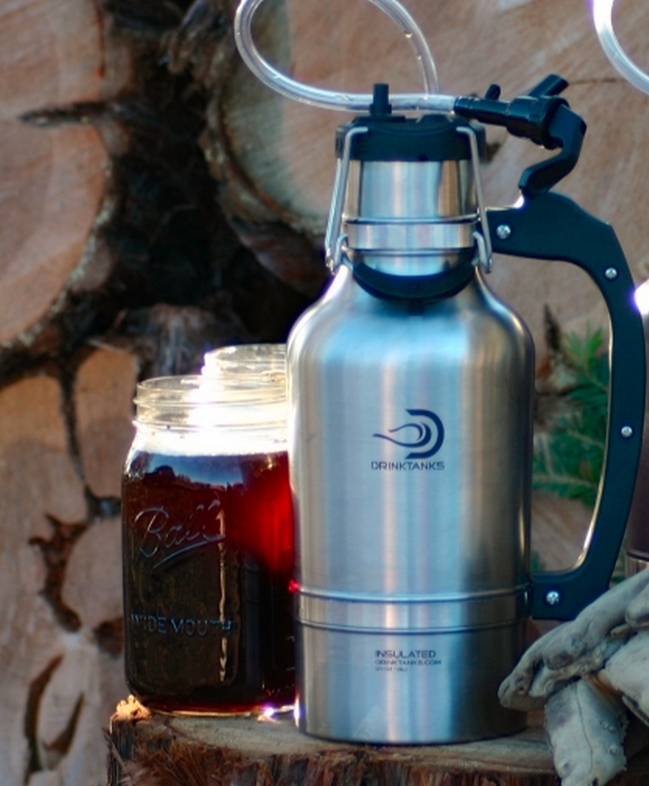 Don't want to haul a cooler around but still want to enjoy your favorite IPA at the campsite? Don't fret. These insulated growlers from Drink Tanks are the perfect camping accessory for the camper who wants to add a little hop in their step. Whether you choose the 64 oz or 128 oz option, you can rest easy knowing your beer will stay cool for up to 24 hours. Plenty of time for a camping party, or two!
With 15 dishwasher-safe colors to choose from, unmatched durability, and a lifetime warranty, Drink Tanks are quickly leaving glass growlers in the dust. These stainless steel tanks are leakproof and rated to hold up to 60psi, which means you never have to worry about your beer going flat in the backcountry.
Want to really up your game? Grab one of Drink Tanks' party bundles and turn your campfire party into a glamp-fire party!
Whatever you choose, we urge you to drink and camp responsibly and Leave No Trace.
---
Related Campgrounds:
Popular Articles: