This article about the best vans for van life was brought to you by Travellers Autobarn, the most ideal outfitter of RV rentals in San Francisco and several other cities in the western United States.
---
Climbers and assorted outdoor adventurers have been calling vans home for years, but the advent of social media has propelled #VanLife into the mainstream. Photos of gloriously decked out camper vans in gorgeous outdoor landscapes is inspiring countless followers to sell their worldly possessions and ditch their comfortable homes and paychecks for the freedom of the open road.
Traveling by van is very different than going with an RV and there's a lot to learn about how to live in a van. Vans tend to be cheaper and smaller than RVs so they're easier to park and they don't require all the fancy hook-ups at RV parks so there is always somewhere to stay. Unlike RVs, most vans don't have bathrooms, necessitating some creativity when it comes to hygiene. Cooking can also be a challenge, so learning to be inventive with camper van utensils is a must.
The 4 Vans to Get You Living on the Road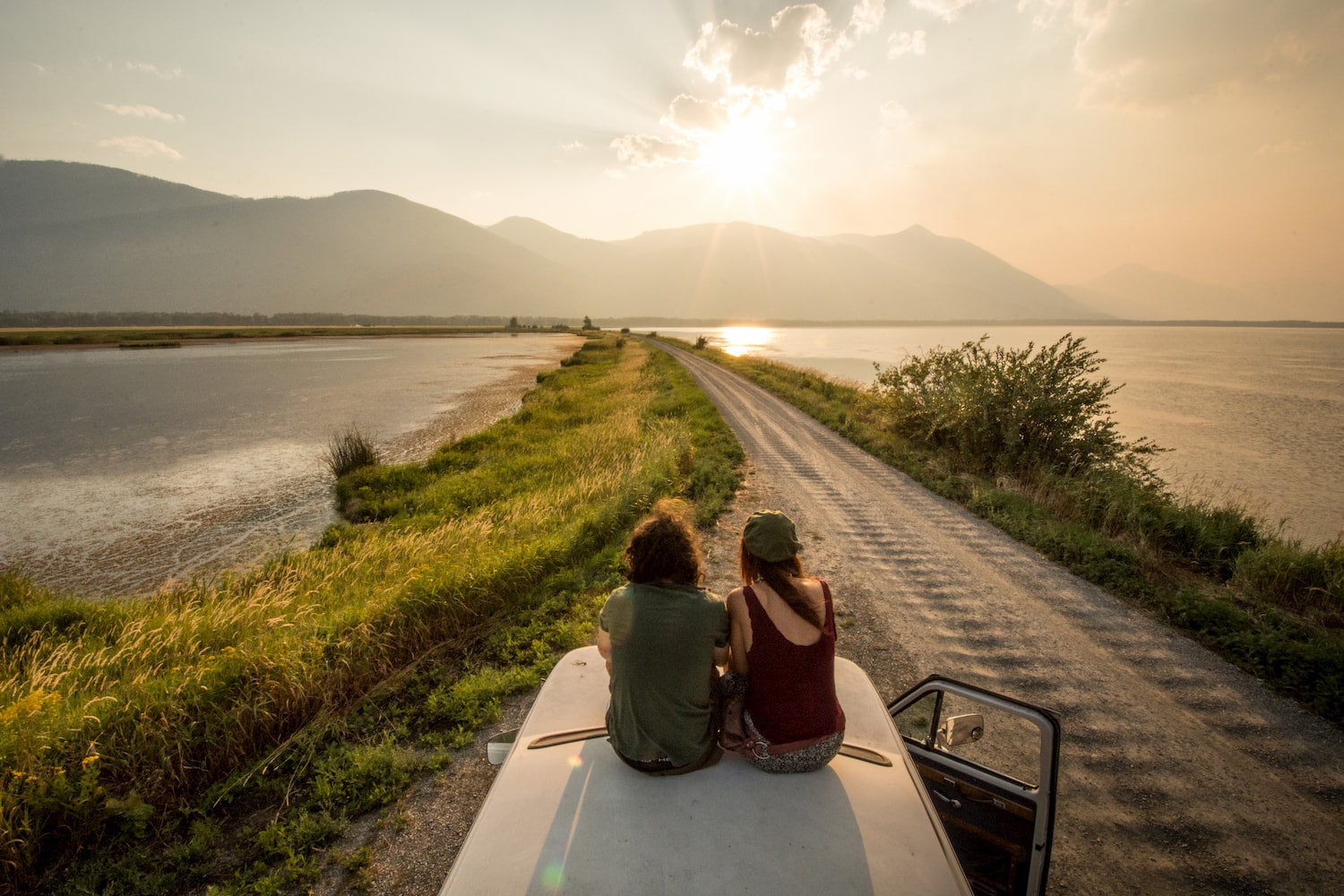 Whether you want to go to full-time van living or just want a weekend camper, here are our picks for the best vans for van life, all of which are available for purchase new in the United States. You may also want to consider a camper van rental for your next road trip to test out Van Life first and see if it is even something you really want to invest in.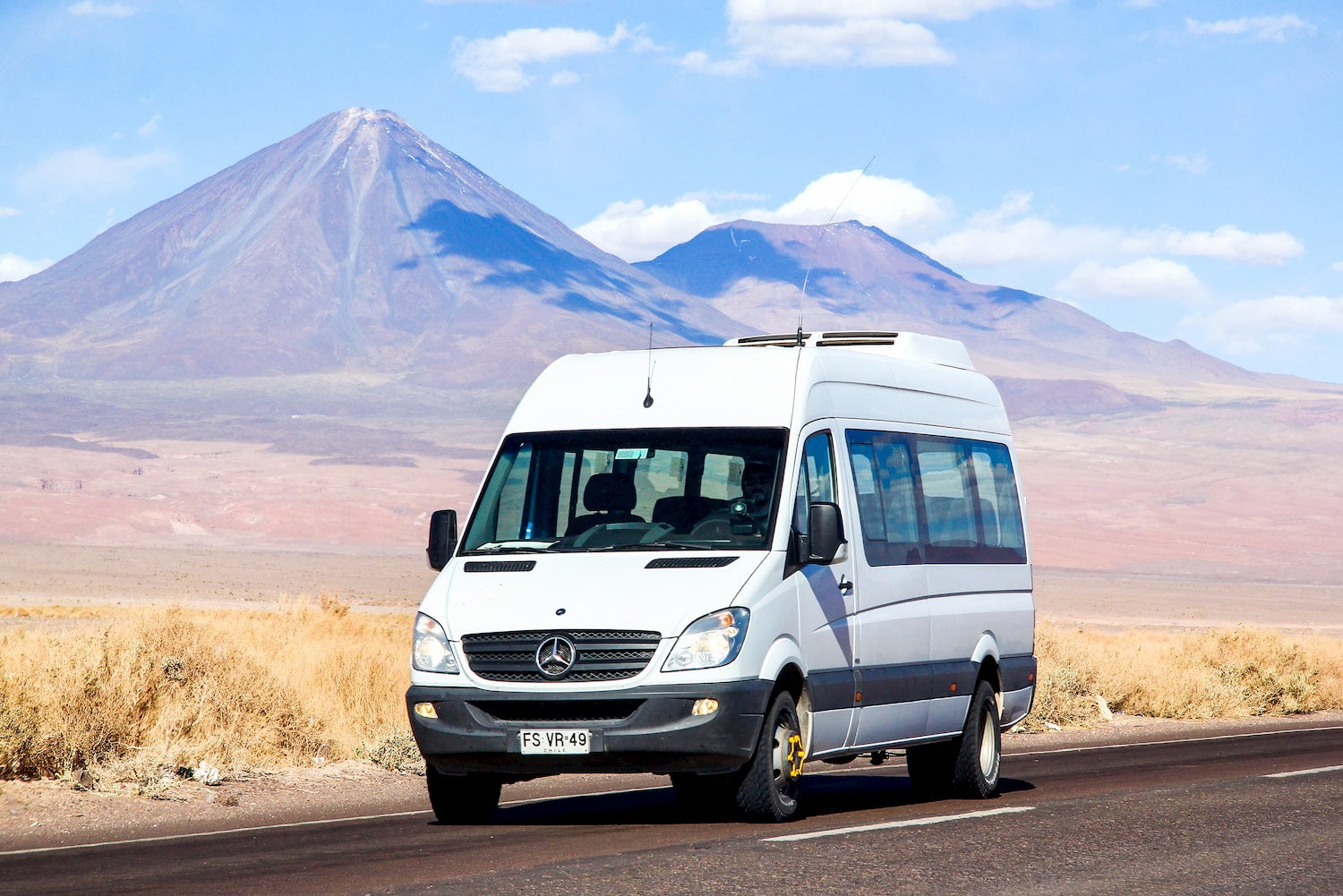 The Mercedes Benz Sprinter is considered the gold standard for van lifers and for good reason.
Sprinters have been around for years so tracking down a used one already outfitted with the van life essentials is possible. If you want to go with a brand new Sprinter you can do the camper van conversion on your own to save money, have a van conversion company build out your dream vehicle, or purchase an already decked out model from a camper retailer.
The tall-roofed Sprinter Cargo Van comes in three lengths and the longest one is almost as big as a small RV, meaning there might be room for a bathroom. The Sprinter is also available in 4×4 making it the best option for van-lifers who want to spend a good deal of time off-road. The biggest complaint from Sprinter owners is their overall price tag and the high cost of maintenance and repairs.
Cost: $34,985 – $57,985
Pros
Very popular in the VanLife community.
Conversion layouts and tips for conversion are readily available online.
High interior design versatility.
Available in 4×4.
Cons
Overall price and high maintenance costs.
Most repairs can only be done at Mercedes dealers.
Parts are often hard to come by, so repairs may be delayed.
---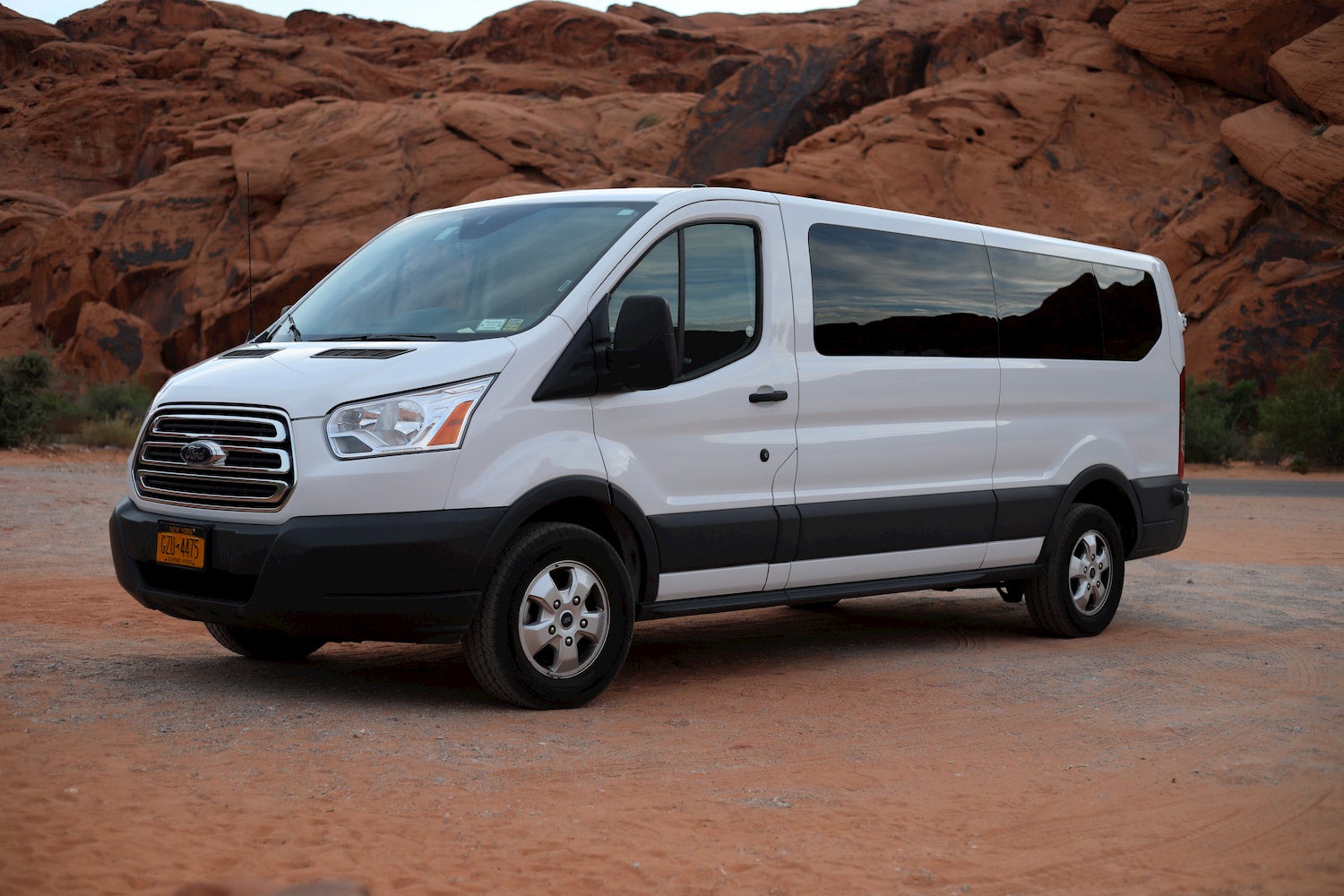 Sprinter Vans have propelled van life into the mainstream, but they are not the only option. The Ford Transit hit the U.S. market in 2014 and simulates the look of the Sprinter, but for a fraction of the cost. Transit Cargo vans are available in three different lengths with three different roof heights, making some Transit options quite a bit taller and roomier than the Sprinter.
Prior to 2020, all Ford Transits available for purchase in the U.S. employed rear-wheel-drive, but new in 2020, Ford is introducing an all-wheel-drive version of the van. Since the Transit is newer to the market, it can be more challenging to find used models for sale making buying new likely your only option. The best part about Fords is that they tend to have cheaper parts and can be serviced by almost any qualified mechanic on the road.
Cost: Starting at $34,510
Pros
Increasing in popularity in the VanLife community.
High-roofed versions are much cheaper than new Sprinter vans.
Can be repaired by virtually any mechanic.
Many conversion companies are beginning to work with Transit vans.
The Ford Transit is known for its easy maneuverability.
Cons
New to the US Market so not many used vans are available.
2019 and older models are not available in all-wheel-drive.
The Transit tends to be narrower than other van options.
---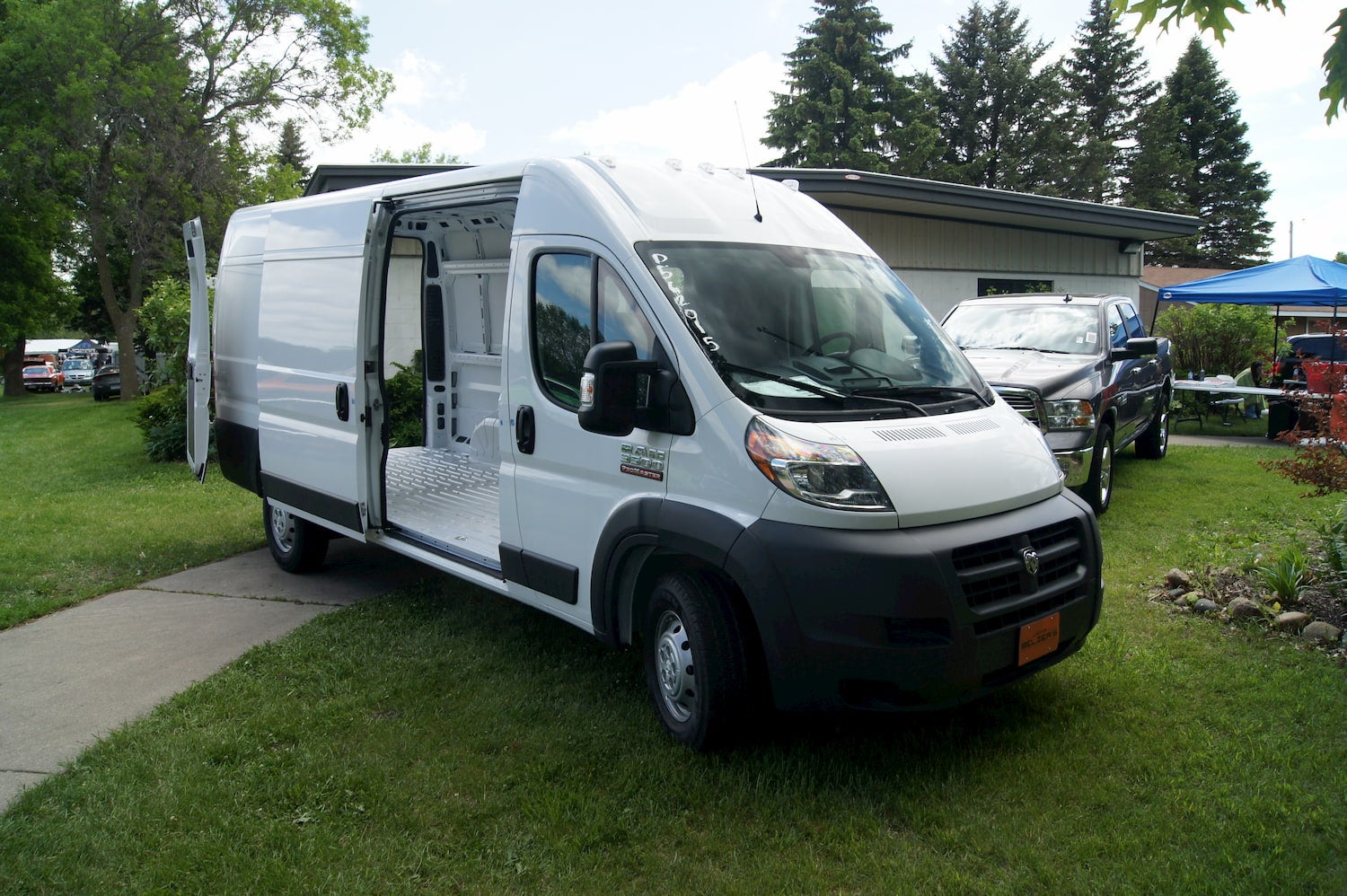 Just like the Sprinter and Transit, the Promaster is available in a variety of lengths and roof heights, making it among the best vans for van life. The 159" wheelbase version is the widest conversion van on the market, which is wide enough to fit a standard full-sized mattress on the passenger to driver side dimension – a significant space saving feature. Unlike the others, the Promaster is a front-wheel-drive van, which can offer more traction in winter and better fuel economy.
Cost: Starting at $29,995
Pros
The Dodge Promaster is the widest van available.
The cost tends to be lower than other vans, especially the Sprinter.
Front-wheel-drive may perform better in snowy conditions.
Cons
Only available in front-wheel-drive.
Low ground clearance limits off-roading ability.
---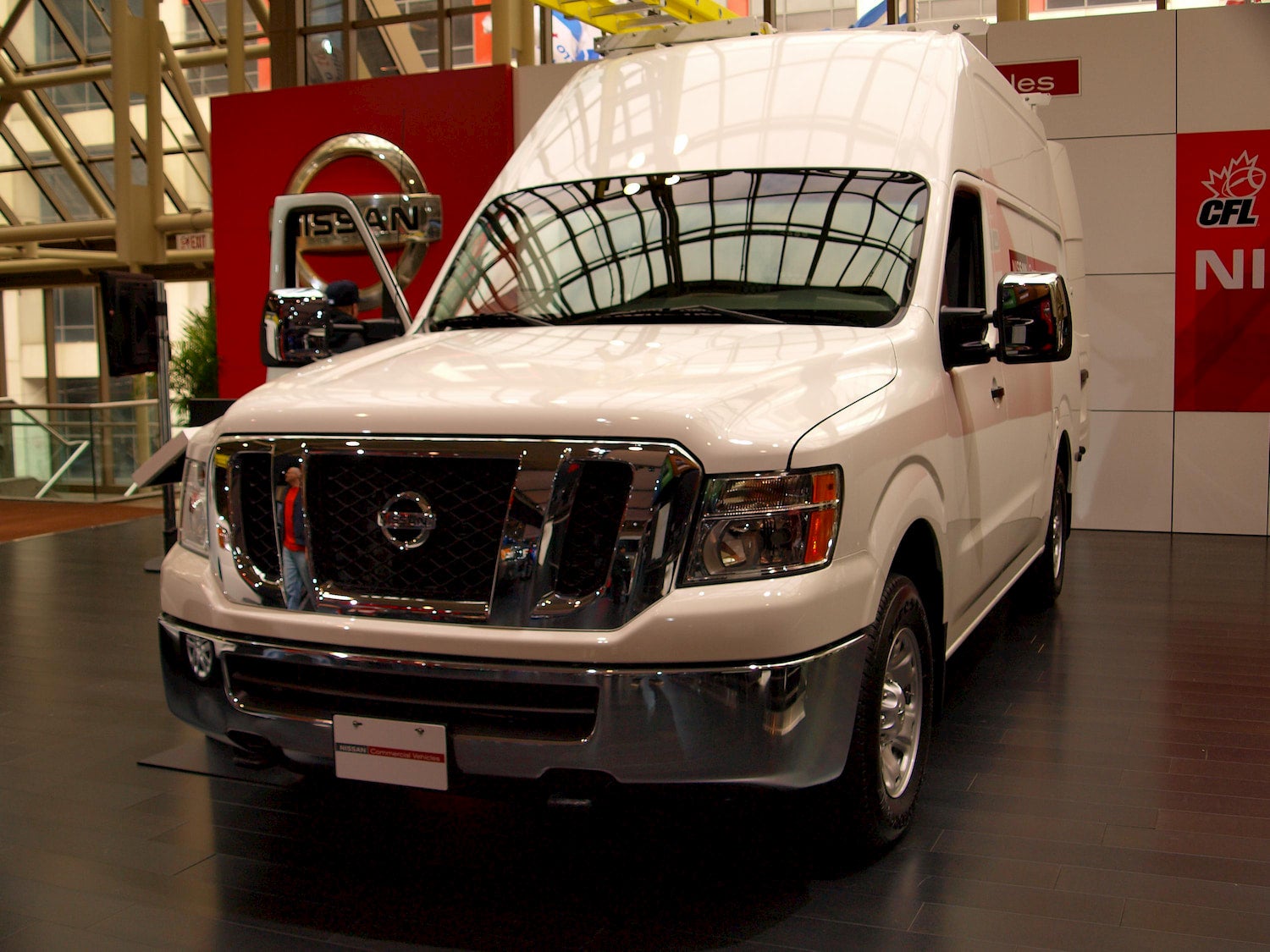 The Nissan NV Cargo Van might not be the most popular option, but its ability to be converted to 4×4 makes it worth considering if you're looking for a mean off-roading machine. The Nissan NV is available in various configurations and features a spacious cabin, but less cargo room than the competitors. If head-room is what you're after, the high-roof option has the second highest ceiling out of all the van options.
Cost: From $29,890
Pros
Great for one person.
Option to convert to 4×4.
Less common, so demand is lower meaning you might score a deal on a used one.
Cons
Less cargo room means less living space.
Floor model is only available in rear-wheel-drive.
---
This article about the best vans for van life was brought to you by Travellers Autobarn.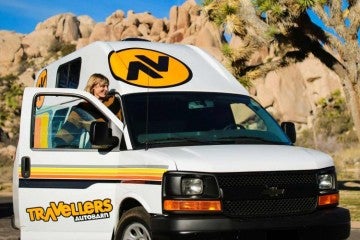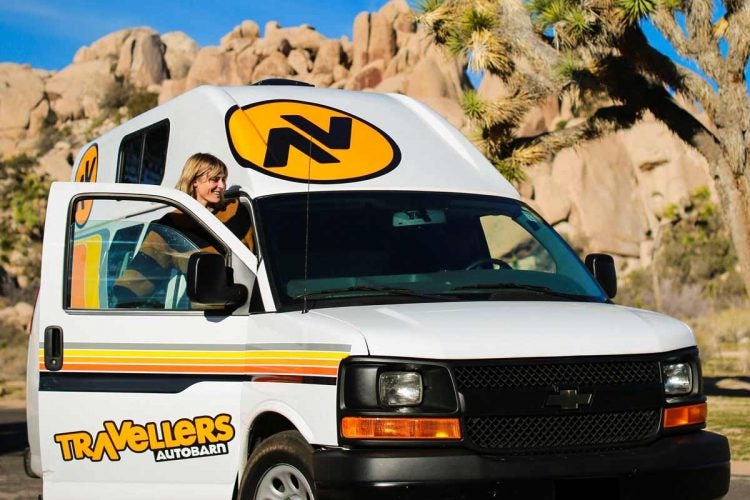 Travellers Autobarn offers RV Rentals in Los Angeles
Popular Articles: