One great part about working at The Dyrt is being able to meet so many avid and inspiring campers. One especially notable camper we recently partnered with is Drew Simms. Drew is not your classic van lifer, in fact, he has chosen a more compact lifestyle, currently living and traveling across the U.S. in his Jeep Wrangler, that's right, this isn't a story of van life but one about Jeep Life.
Drew not only goes to some of the most beautiful camping spots in the U.S. but he is an excellent documenter, from landscape drone shots to ASMR style camp cooking videos, Drew's videography and photography are sure to get you itching to plan your next camping trip.
As an expert camper, (yes 2 years straight does make you an expert!), we asked Drew a few questions on how he embarked on Jeep Life and what he values when on the road.
How it Started
View this post on Instagram
Drew Simms had never been on a road trip until 2016 but was so hooked that just two years later he found himself calling the rooftop tent on his Jeep Wrangler home. After a pivotal trip through the Southwest, Vegas to Salt Lake City, he was completely hooked!
"A buddy and I planned a 9 day road trip from Vegas to Salt Lake City in October. He had grown up camping his whole life and I was excited for him to show me the ropes. 3 days before the trip, he bailed, and I found myself headed out on a flight to Vegas with no clue what I was doing. Zion National Park was my first stop of the trip. I hiked Angels landing for sunset and stayed for a full moon rise. Completely oblivious that I had just missed the last shuttle out of the park, a short 3 mile hike down turned into an 8 mile hike down and out of the park to my rental car. I remember walking down the road in Zion with my head straight up, mesmerized by the moonlit peaks and the complete silence of being on my own. That trip brought a huge shift in my values and what I wanted out of my life."
From Never Having Camped to Camping Full Time
"I realized I needed to figure out a way to travel for more than just 1-2 weeks a few times a year on vacation. That's when the idea of living on the road first planted itself in my mind. Fast forward to summer 2018, I sold 90% of my belongings, ripped out the back seats in the Jeep, retired the soft top, and spent 250+ hours redesigning the interior and exterior to make it what it is today, my home on wheels. "
Drew now lives full time in his redesign vehicle and documents his experiences through his photography as well as his cinematic Youtube videos, make sure to check out his channel.
Drew's Favorite Camping Spot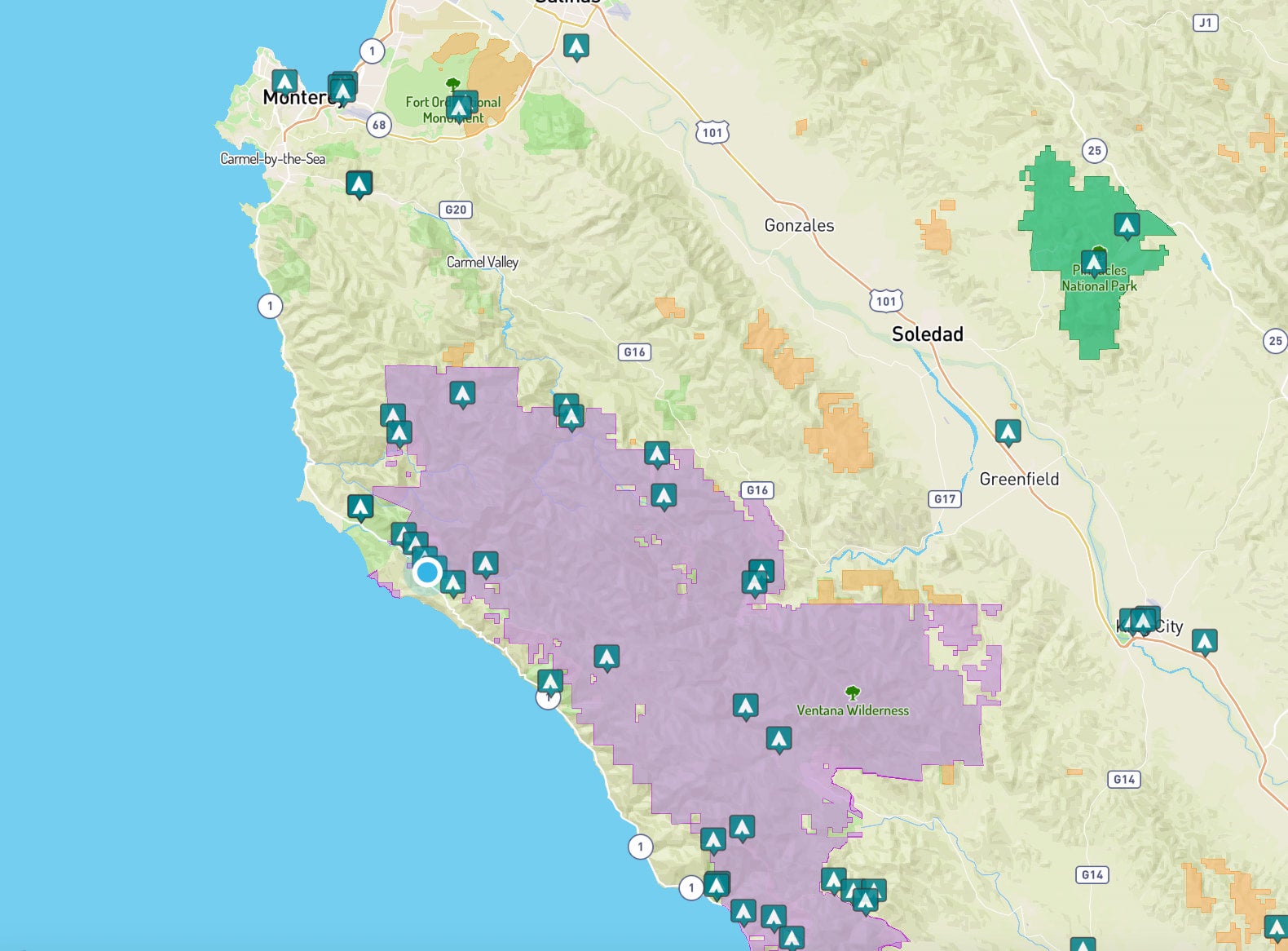 For a camper who has been wandering around the U.S. for 2 going on 3 years, Drew is sure to have a few camping spots he prefers. He tends to camp on public land, a common way to keep down costs when living on the road. His favorite spot is a free camping spot along the California Coast at Big Sur. Now that he has The Dyrt PRO,Drew uses Map Layers to find even more free camping on public land.
You can use Drew's code Drew90 to find your own free camping on The Dyrt PRO, free for 90 days.
Drew's Essential Gear: A Rooftop Tent
View this post on Instagram

My rooftop tent. I have had two different rooftop tents the last few years on the road. The first was a soft shell and I loved it but it took a bit to set up and break down. My new setup is an IKamper hardshell and literally sets up in a minute which has been awesome. Being able to camp off the ground and in the rooftop tent has been great the last 3 years on the road. 

Drew's Essential Meal: Breakfast Burritos

When it comes to camp cooking, Drew goes above and beyond the classic ramen and hot dogs. His videos show his grilling stak or eating fresh fruit at the campsite but his go to is the classic breakfast burrito.

"I can confidently say I have perfected the breakfast burrito while living on the road. Potatoes with some olive oil, garlic salt and some pepper (make sure to let them get crispy), onion, sausage, eggs, cheese, and everything bagel seasoning in a burrito wrap with a bit of cream cheese spread (and of course hot sauce or a bit of ketchup). Probably have eaten more of these while on the road than I will for the rest of my life, but I don't seem to get tired of it. "

From Never Camping to 2 Years on The Road

View this post on Instagram
Perhaps watching Drew's videos have you inspired to get on the road or at least plan a camping road trip, us too! Drew's advice is "Do it and don't overthink it!". This statement really rings true coming from an expert camper who not long ago had never sent up a tent. Camping is now accessible enough that anyone can do it, whether they want to sleep outdoors for the first time or take on the lifestyle full time. With online resources like Drew's Youtube channel and tools like The Dyrt app, you can learn a whole lot about camping.
"I would be lying if I said I don't find myself missing an indoor bathroom, an actual kitchen, and some stability, but it's a small price to pay for the freedom that comes with living on the road."
---
To see more of Drew Simms' journey make sure to check out his Youtube Channel, his Instagram, and his photography website.
Support Drew and try The Dyrt PRO by using his code Drew90 for 90 days free of the premium version of the #1 camping app.
Popular Articles: