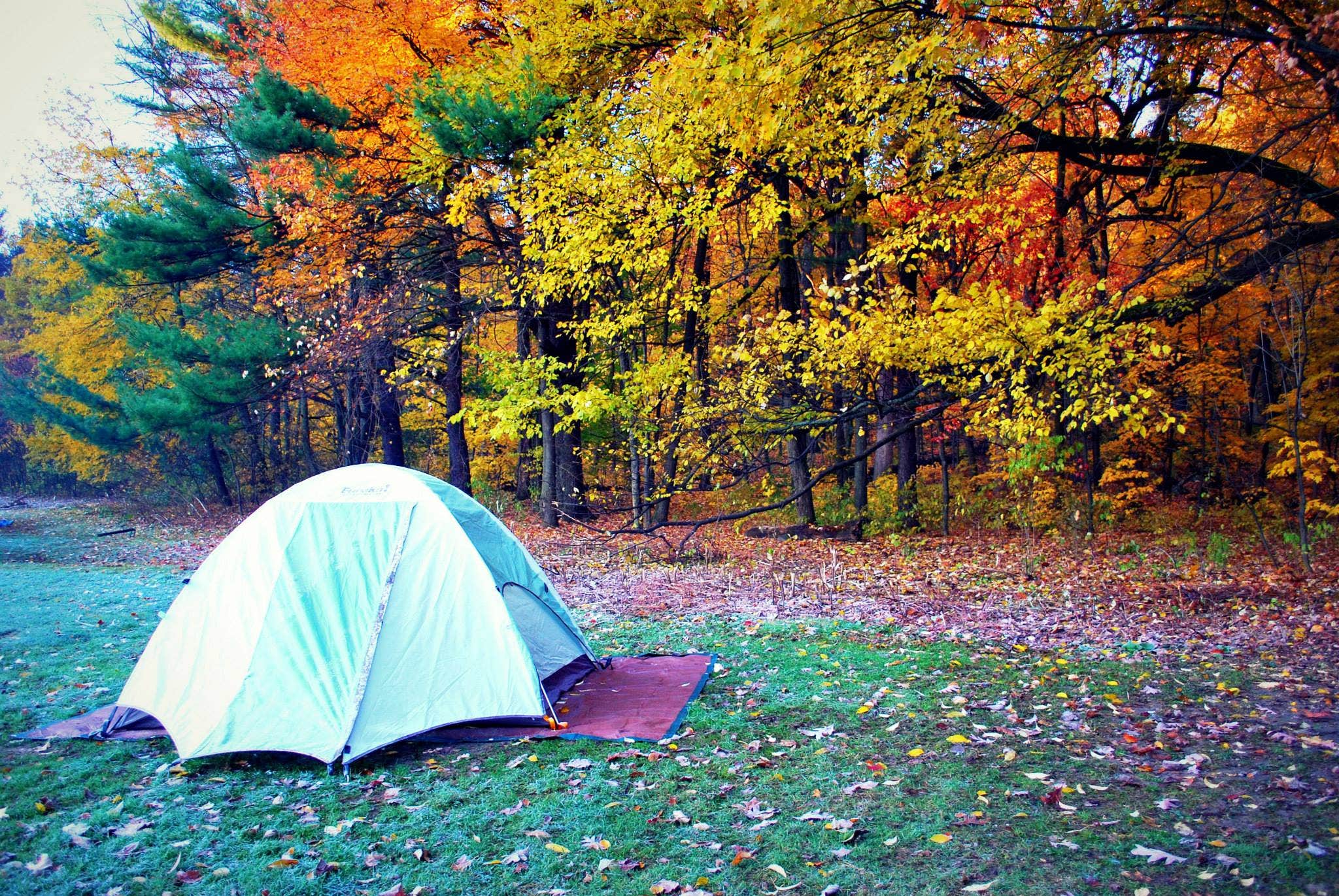 THE BEST Walk-In CAMPING NEAR
Spaulding, Wisconsin
Top Spaulding Walk-In Campgrounds
Recent Walk-In Reviews Near Spaulding, Wisconsin
102 Reviews of 20 Spaulding, Wisconsin Campgrounds
J
First time out with the new RV. We called to made  the reservation by phone and was taken care of very nicely. We were told to go straight to our site and setup and they will check on us later. By morning there was a marker on the pole. The beach was clean nicely set up, the office was very helpful…

Our favorite state park that no one around has ever heard of. We had so much fun exploring the sheer wilderness of this place, all the different camping areas, canoe and kayak launches, picnic areas and trails. There are lake views (and beaches!) almost anywhere you look. The shower areas and vault…

We picked site 2 and wish we picked 11 or 12. Those sites looked more secluded, where ours was right next to the road/entrance. All in all, the park was really clean, and the bluffs are beautiful. Not terrible, but should have picked a further site.

A great campground for a nice getaway, Cabins are affordable and packed with amenities. There is a small camp store and boat rental where firewood is available. Camp store not open on weekends
I have been coming here for 5 years. Every Year there is improvements made to increase the wonderful experience of camping and just when you think it cannot get any better they add a event or service to make it all more relaxing experience. 
There are miles of ATV and Side x side trails down the…

This place was so much fun! The back tent areas are great, great walking trails, right on the water, the staff is so friendly and do daily checks to check if you need fire wood or anything. They also have fun seasonal events that the host for the campers. Definitely check this place out! So many…

Situated within short distance of the Mississippi surrounded by trails and kayak friendly rivers.

Stayed here for a socially-distant weekend with friends at the beginning of summer. We had a site in the family campground. Sites were nicely spaced with lots of tree cover in June. Bathrooms were very nice and clean. The whole park offers beautiful views and nice trails of varying ruggedness. I…

This is a great place to camp. We have been back a few times. They have sites on the lake and off. If you can get a site on the water I highly recommend. There is a trail between the site and the water but still is great. The bathrooms were always nice and clean with hot showers. Not much for…
C
We had a group in sites 17-18-19 the weekend of June 26-27, 2020. We boated in and some people also walked in with more equipment. Beaches are sandy and sites large and with 3 reserved it was very isolated. The 3 sites had one porta potty to share which was fine since we were all together. Only…
E
If you get here early, there are a few sites right on the water looking over the islands. Some spots are tight with an RV, I'd suggest walking the loop before driving around. Close to town, very clean, we will be back. Great cell signal.

So, like other reviewers, I'll warn you that the park itself is brutally buggy, but you're in the woods on a peninsula. It's to be expected, so I don't hold that against the campground.
This is a typical WI state park campground. The sites are spacious and very wooded. Amenities are few. If you…

This park is well taken care of. You have plenty of room between campsites and if you're lucky enough to get a water front one it is just beautiful in the fall especially with the geese hanging out in the water and the sound of the water running over the dam. Most of the sites have pads and the…

The cart in sites are fantastic at Wildcat Mountain! Each site is spacious with most heavily treed for shade. Each site has a nice large flat pad for a tent or two, fire ring, bench and picnic table. Proximity to potable water, vault or modern toilets and designated parking are all within 400 yards…