This cheap backpacking gear guide is brought to you by Morsel Spork, the makers of cutting-edge camping utensils, the only dining utensil you need on and off the trail.  Check out Morsel Spork today and see why it took two designers 365 days to create this revolutionary spork.
---
Perhaps no one knows the importance of balancing durability with weight better than backpackers. When you carry every piece of gear you need on your back, every ounce (and every use) matters.  The appeal of cheap backpacking gear may be its price point, but its durability can often be disappointing; having a piece of gear break on you halfway through a trip not only leaves you at a loss but forces you to still lug the now broken object for the rest of your trip. If you know where to look, however, backpacking gear items can be cheap and also stick with you through hundreds of uses.
Our Favorite Cheap Backpacking Gear Accessories
Prep yourself for backpacking this summer with this list of time-tested, cheap backpacking gear that will be sure to last the whole season.
1. Morsel Spork XL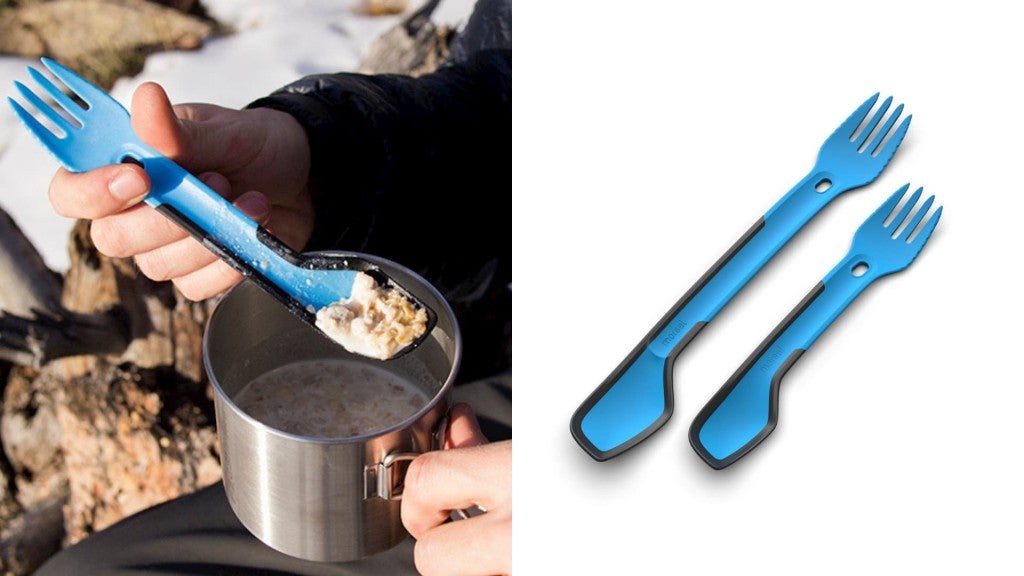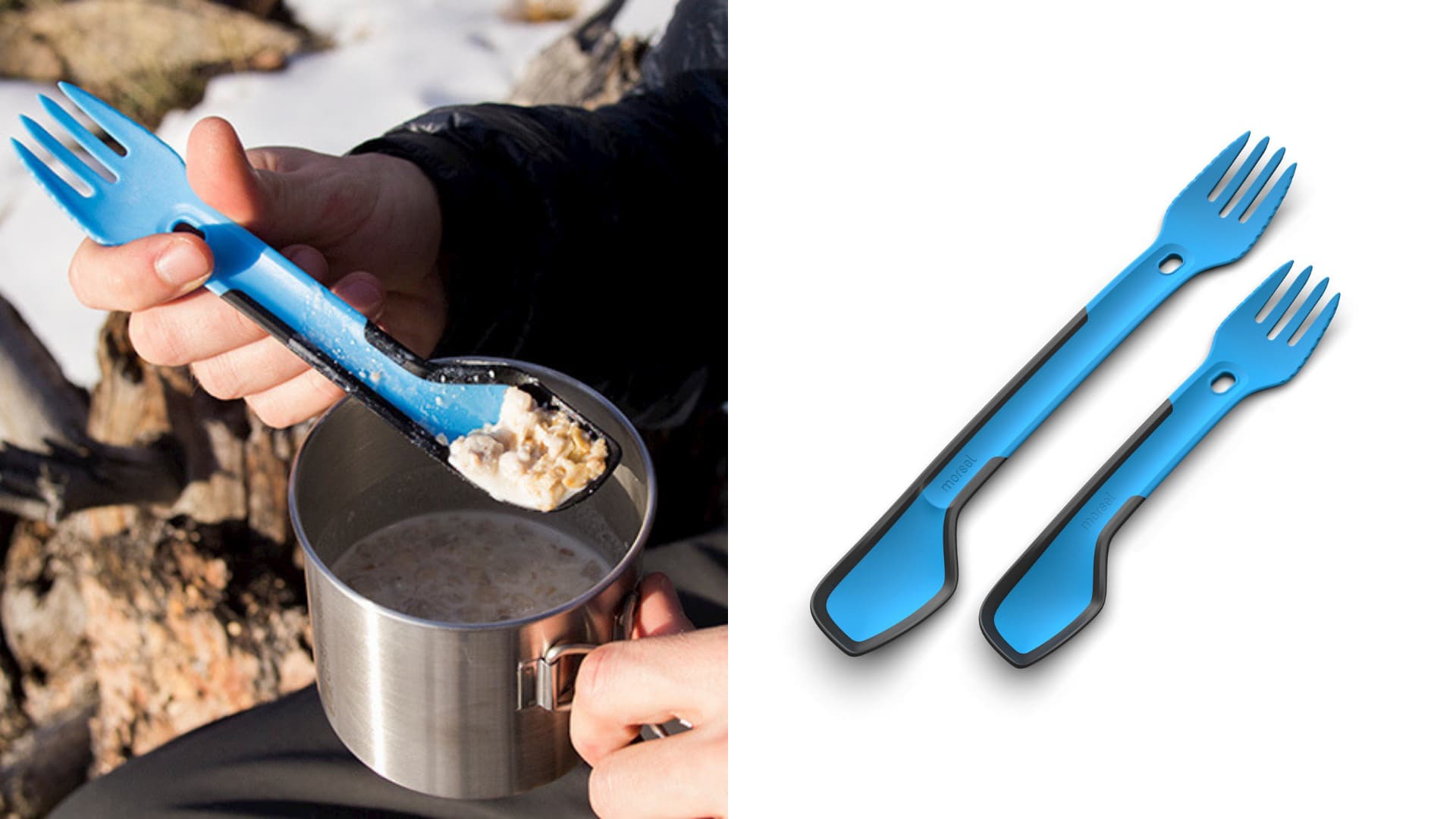 The Morsel XL spork kit lets you happily replace much of your mess kit in the backcountry with just one, lightweight utensil. The spork's squeegee technology is ideal for spooning out of bags of dehydrated meals and makes cleaning your mess kit minimal.
If you hate cleaning the gray waste water at the end of every meal, then this piece of cheap backpacking gear will basically eliminate the necessity. Buy Now: $13
---
2.  Sawyer Squeeze Micro
After owning this filter for two years now, I've had zero complaints. For $30, the Sawyer Squeeze Micro will filter up to 100,000 gallons of water in its lifespan. It easily attaches to any plastic drinking bottle, the squeezable pouch that it comes with, or a hydration pouch like a CamelBak.
If you're sick of waiting for your water filter drops to kick in or don't love having to stop and pump your water, this is the filter for you. This is a vital piece of cheap backpacking gear that will keep you happy and hydrated on your next trip to the backcountry. Buy Now: $28
---
3.  Cat Hole Trowel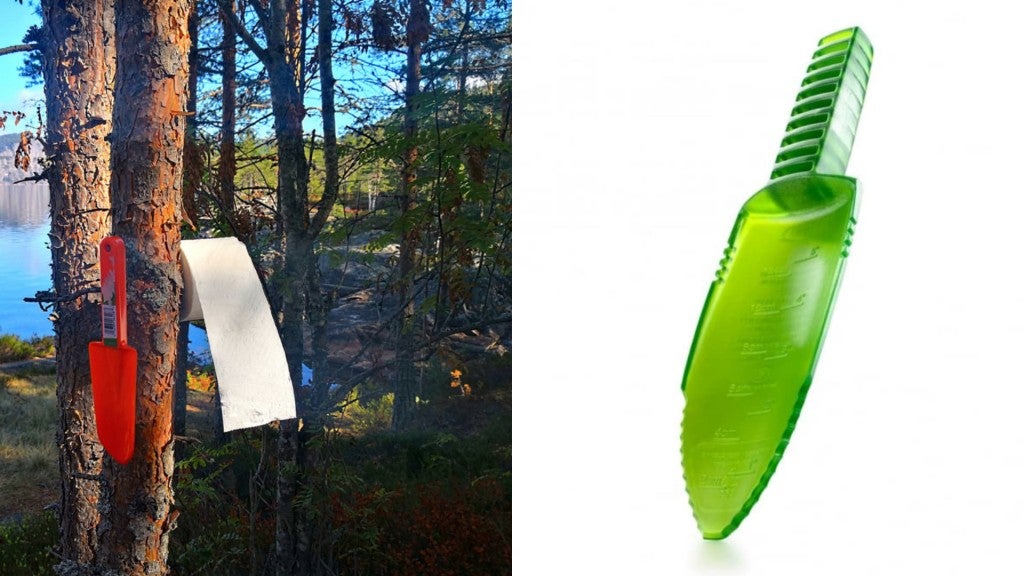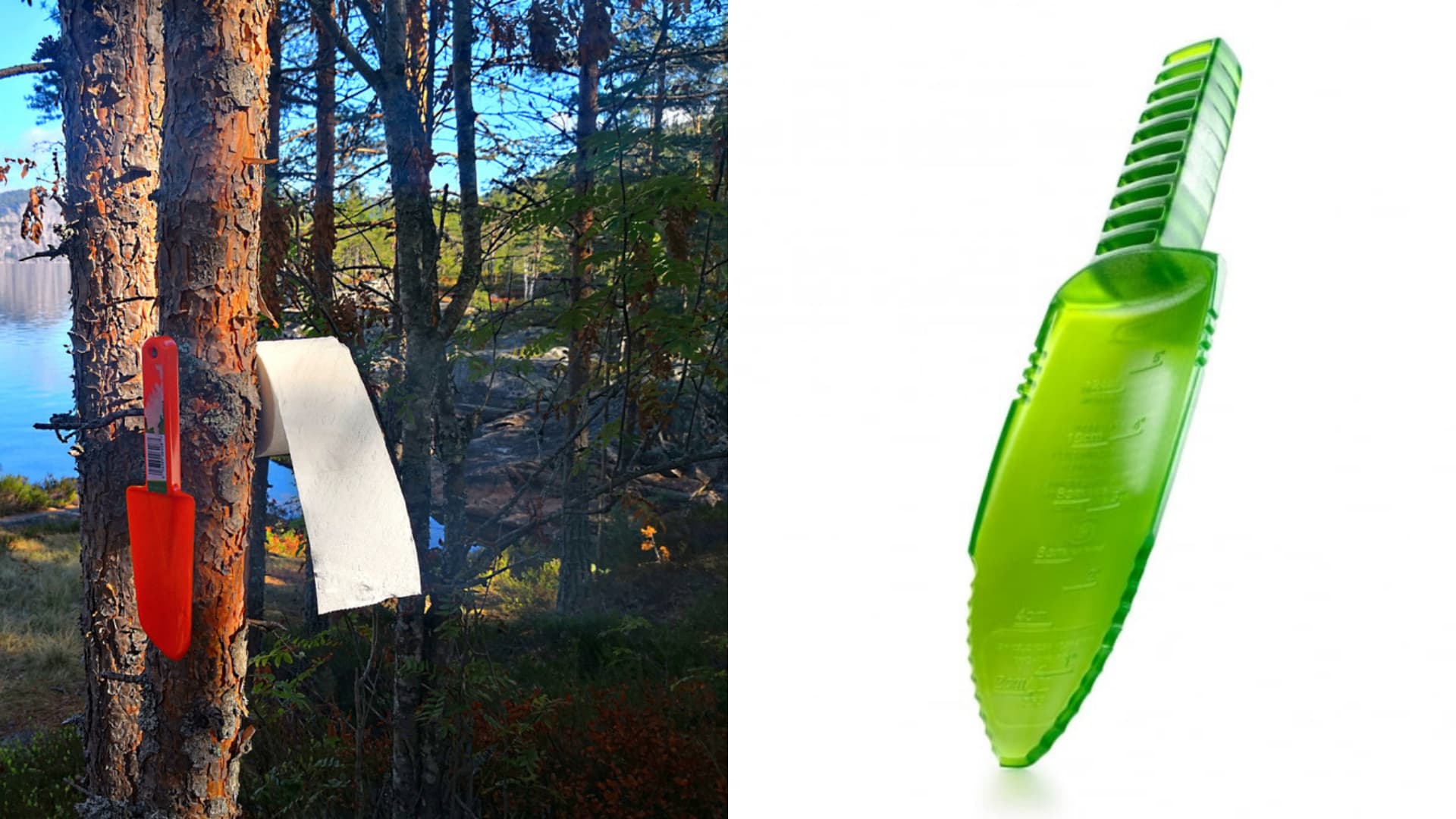 If you're miles into the trail and practicing proper "Leave No Trace" policies, you will end up digging a few cat holes. This 3.1 ounce, five dollar cat hole trowel is a great alternative to a clunky metal one you found in your garage. This trowel's strength is in promoting Leave No Trace: it's made out of recycled material, and has the LNT principles printed on the back in case you need to remind yourself on the trail. Buy Now: $5
---
4.  MSR Stowaway Pot
When seeking out cheap backpacking gear, one of the last things you want to skimp on is cookware. Don't settle for lugging around a small frying pan or some junky pot that melts on an open flame. The best solution for an all-in-one camping kitchen item is the MSR Stowaway Pot, an outdoors staple for its durability and low price.
This pot is the perfect size for making oatmeal for two or dinner for one, it is easy to clean and durable enough that you can scrub it with sand or dirt. The best part is that this pot clamps shut into a food container so you can save your leftovers without making a mess. Buy Now: $25
---
5.  First Aid Kit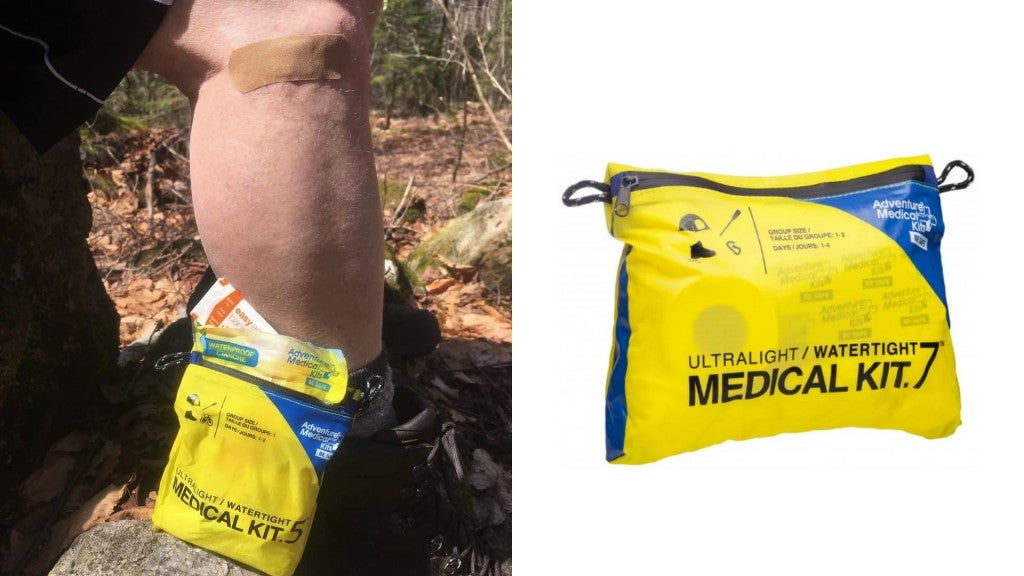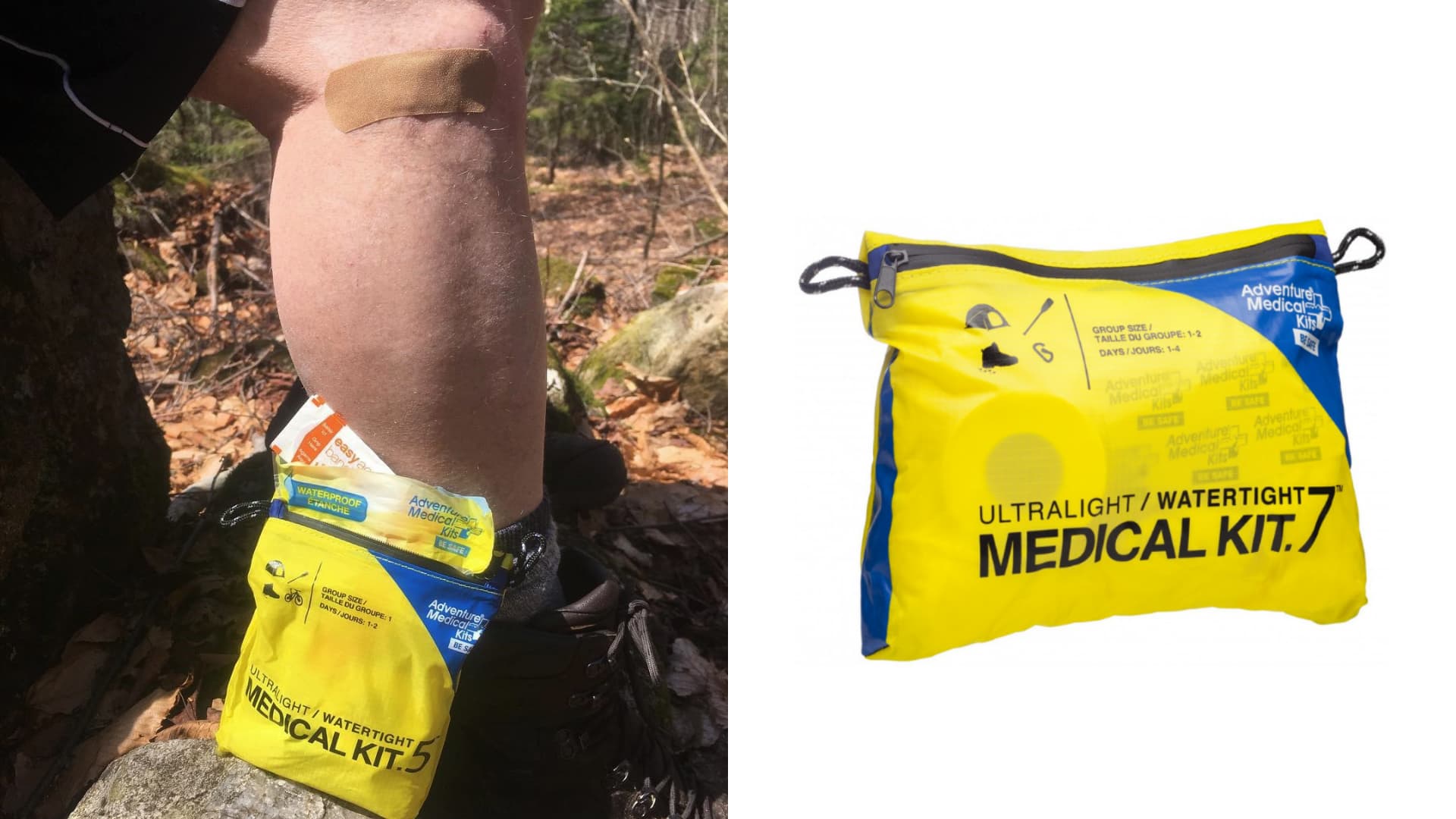 No matter what type of backpacking you are doing or how lightweight you are trying to be, carrying a first aid kit is a necessity.
As far as both durable and cheap backpacking gear go, this ultralight and watertight medical kit is ideal. At eight ounces, it is compact and durable enough to be stuffed in the bottom of your pack, and is definitely worth the $30. Buy Now: $30
---
6.  Buff Coolnet UV+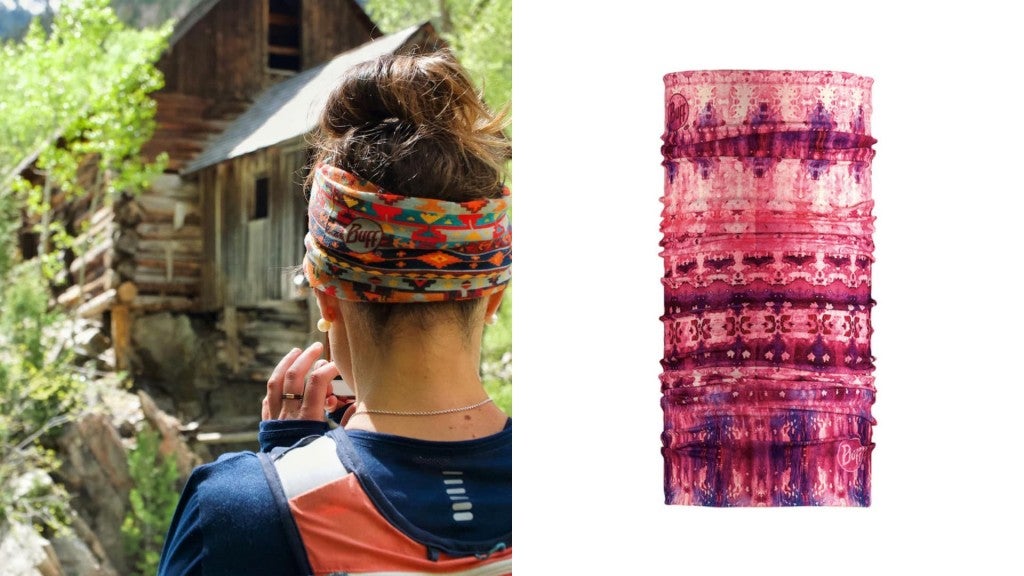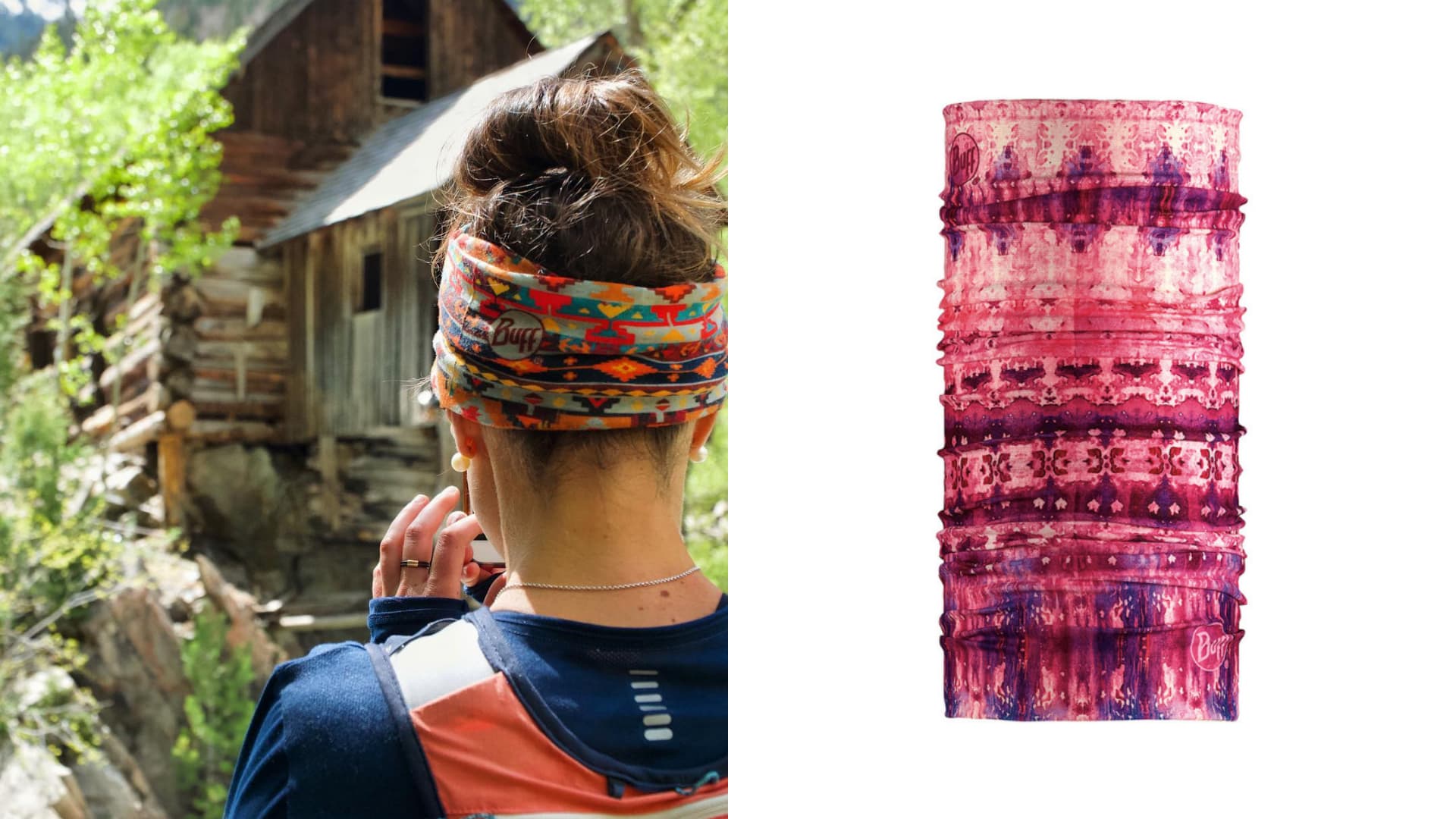 While handkerchiefs are great pieces of uber-cheap backpacking gear, how much use can you really get out of them? A Buff does all a kerchief can do and so much more.
The Coolnet UV+ model is primed for your next summer road trip, with built-in SPF protection and cooling technology. Wear it around your neck, as a headband, use it to wipe your sweat, or pull it over your head like a hat. Made of 95 percent recycled material, Buffs are a no brainer accessory for backpacking trips. Buy Now: $24
---
7.  Aeropress
If you are going to take the time to make coffee on the trail, the Aeropress is my personal favorite method. This plastic coffee maker is used and loved by everyone from high-end coffee snobs to dirtbags looking to make a quick cup of joe. The whole process takes about as long as boiling water on your camp stove, and is storable enough to bring along with you without stressing about room in your pack. You might love this little brewing device so much, it could become a mainstay both in the campsite and your kitchen. Buy Now: $30
---
8.  Rain Cover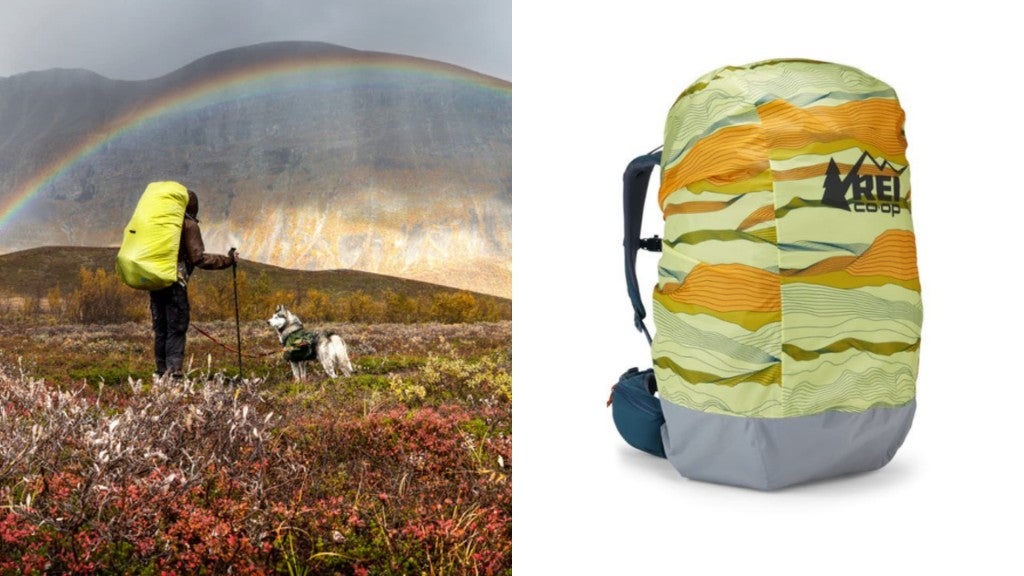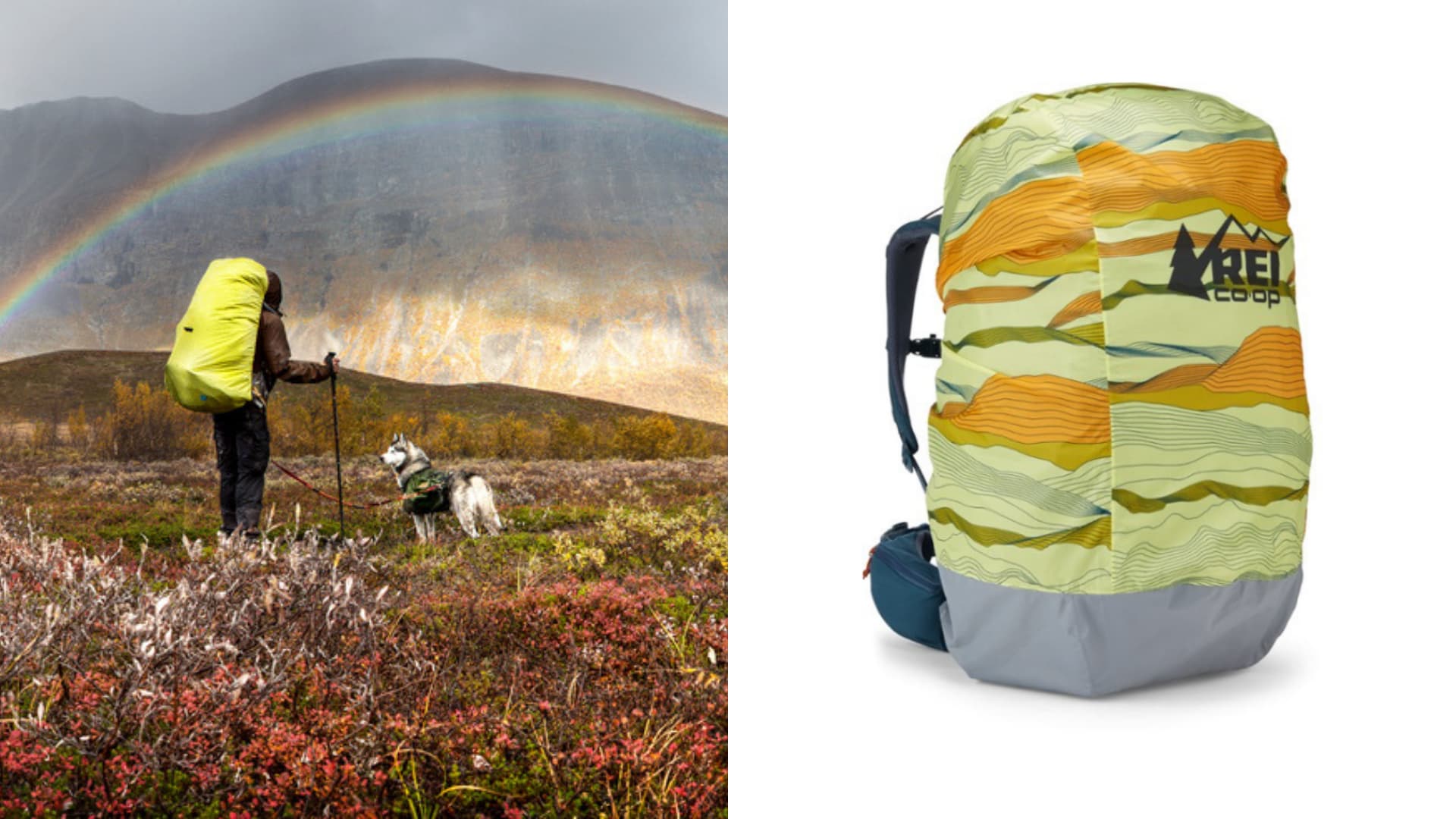 While most backpacking packs have some waterproofing, if you get caught in the pouring rain, a rain cover is security for even the most torrential downpours. At 5.5 ounces and $27, this silicone-coated rain cover will easily fit stuffed in a small pocket and make a world of difference when bad weather hits. Buy Now: $27
---
9.  Stanley Flask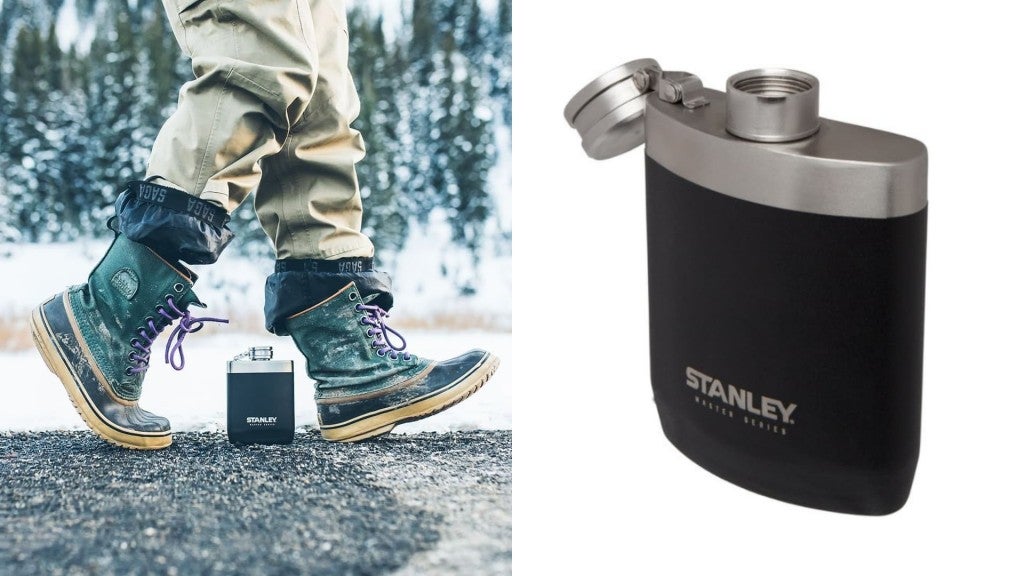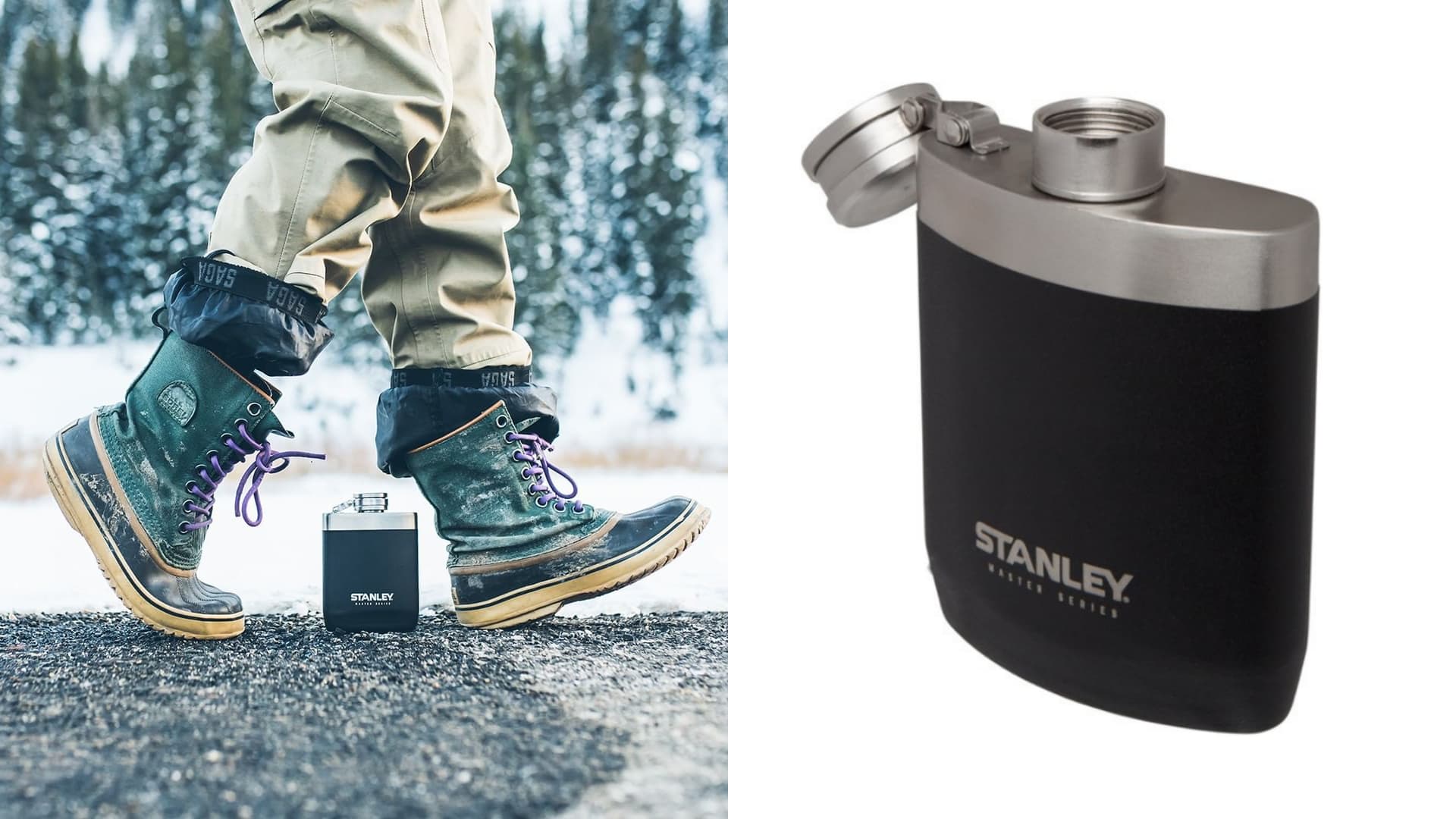 Looking for a way to carry out a few nightcaps on the trail? While maybe more of an accessory than a necessity to some, this Stanley flask is a heavy duty, stylish piece of cheap backpacking gear.
Currently running around $25, this flask will be sure to last you the season—more realistically, it'll last your whole life and then some. Buy Now: $25
---
10.  Essential Wipes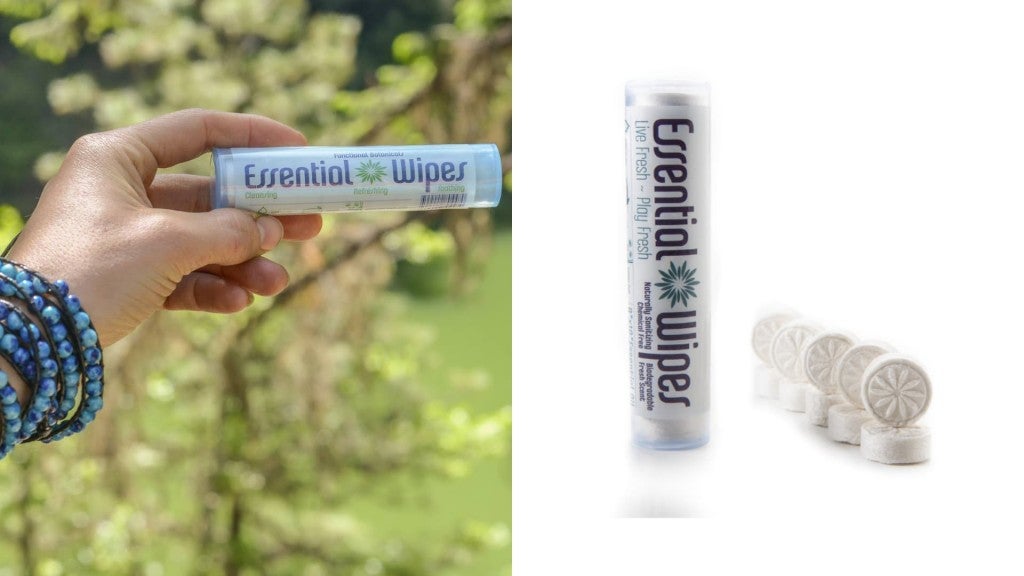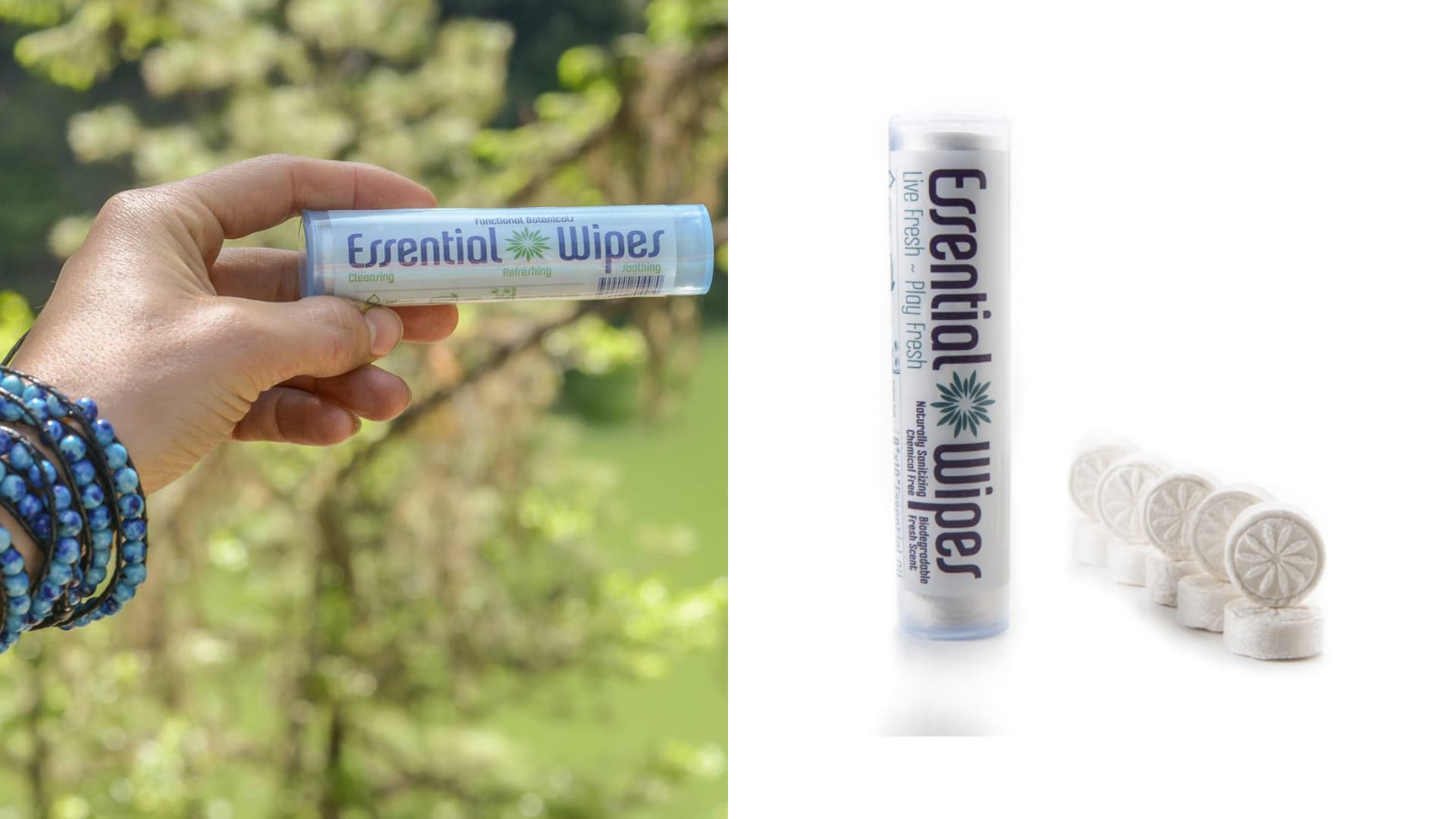 Staying clean in the backcountry is no easy feat, but a baby wipe bath at the end of a long day of hiking is simple and a surprisingly amazing feeling.
These compact wipes will easily fit in your pack's brain without a second thought, and will be much appreciated at the end of the day when you are too exhausted to do anything more than wet one and wipe your face with it. Buy Now: $15
---
11.  Foxelli Headlamp (160 lumen)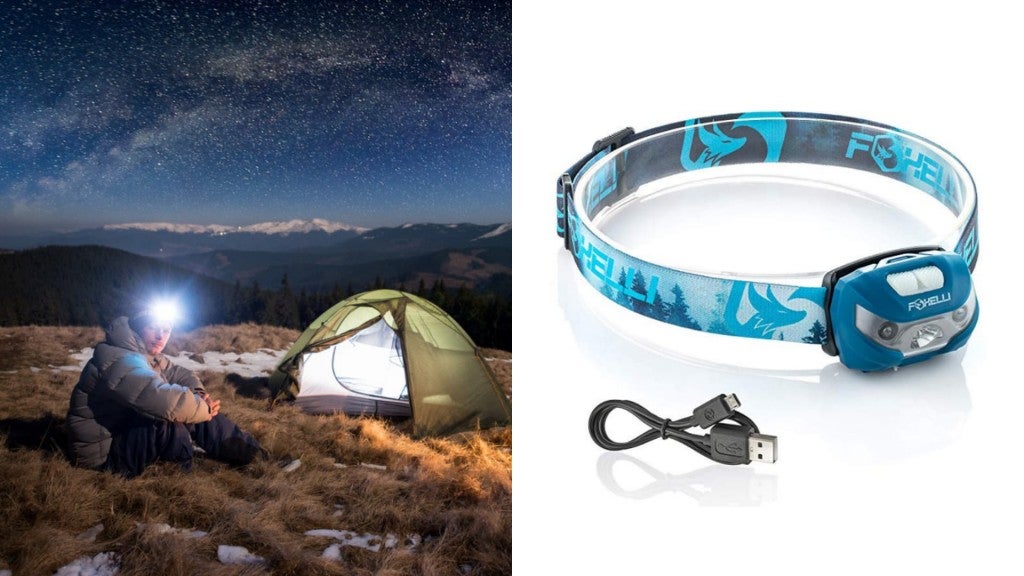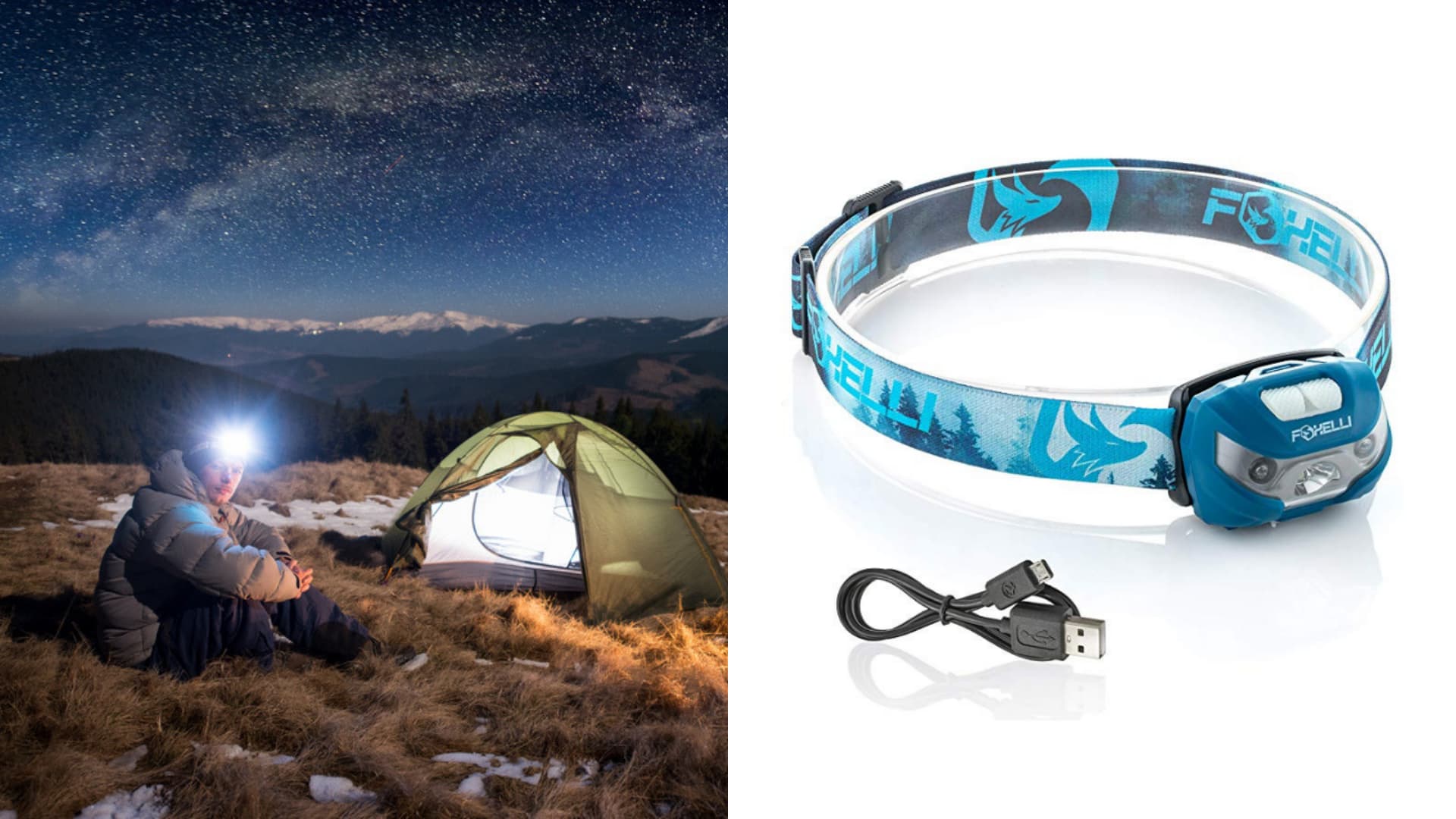 Headlamps are a backpacking necessity but most quality lamps cost a pretty penny. Whether you are using the bathroom in the middle of the night, cooking dinner, or reading before you fall asleep, the Foxelli headlamp will stay on through thirty hours of activity past sunset.
At $13.00, this is one of the cheapest headlamps on the market and the USB charging option will make this easier to use than having to replace the batteries over and over.  While there are more advanced headlamps on the market that boast 350 lumens for nighttime action sports, this 160 lumen option is great for in and around the campsite. Buy Now: $13
---
12.  Foam Sleeping Pad
There is a whole slew of high tech inflatable pads on the market but all you really need to be well rested is piece of foam between you and the ground. This 14 oz collapsible pad is designed to trap heat and increase comfort.
The best part is you don't have to worry about blowing it up or popping it like an inflatable mattress, just unfold it and crash! Buy Now: $20
Interested in getting out there, but need more than accessories? Check out our full backpacking checklist here.
---
This article was brought to you by Morsel Spork.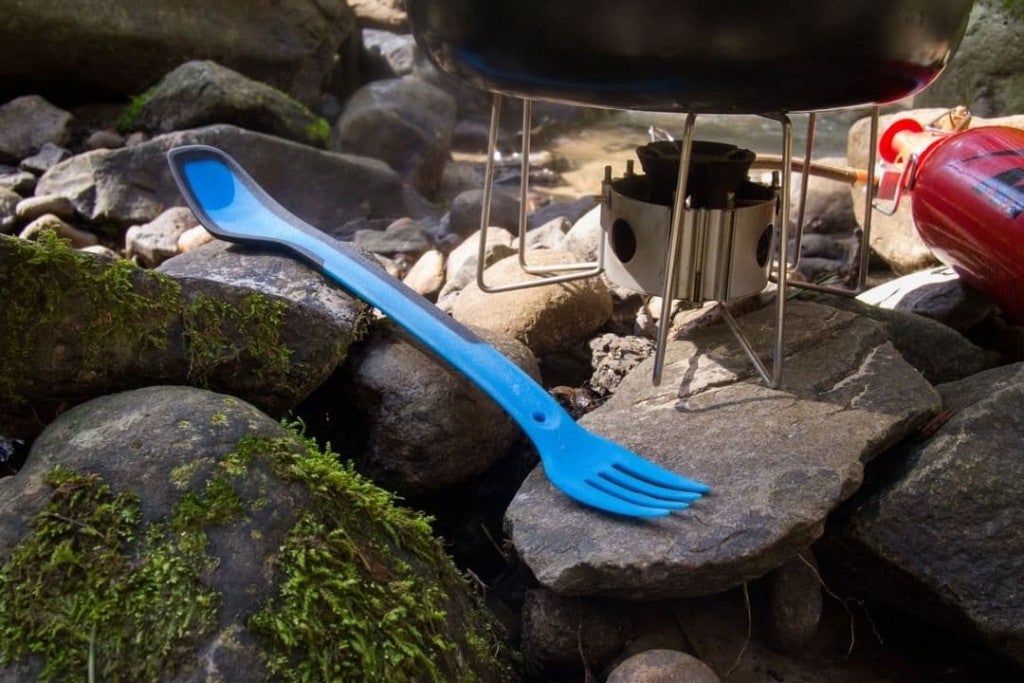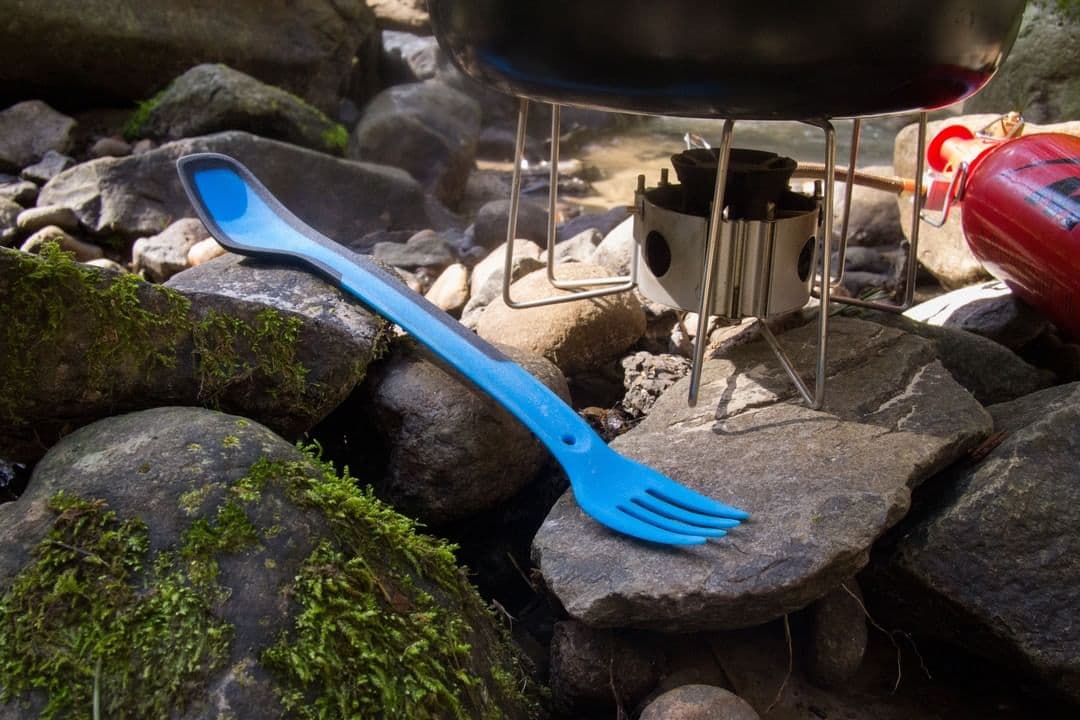 See why a camping spork is the only outdoor utensil you'll need and get one today!
Popular Articles: