Shari and Hutch live on the road in their vintage "canned ham" trailer. They're sharing advice on full-time camping every Thursday. This week, they're answering all the questions about camping showers, the bathroom, and camping hygiene that you've been dying to ask.  
---
Everyone does it everyday and there are countless ways and places to do it; but for some reason, how we do it, is the most frequent question people ask us.
I'm talking about using the bathroom of course, and we don't have one.
This seems to shock people more than any of the other things we've given up. If you count yourself among the curious, here are our often not-so-glamourous, simple methods for answering the call of personal hygiene.
Camping Showers
Most Americans take a daily shower for granted. Having lived abroad at various times, we reduced shower expectations to every couple of days. Now that we live in a travel trailer with no bathroom, we've reduced that even more.
This is partly because of access but mostly because showering regularly isn't as necessary when you don't go to a daily job with "normal" expectations. Since we just spend most of our days hiking, cycling, or paddling, we have some creative ways to get clean, while saving a small fortune on razors!
Here are a few ways that we get clean:
The Possible Bath: The baby wipe or wash cloth bath. Aunt Gloria, a similar road warrior along with her husband Bob, introduced us to this name for it. "You wash up as far as possible, then you wash down as far as possible, then you wash…possible!"
Pocket Shower: Fill this 10L sack with water, let it sit in the sun, and you have yourself enough warm water to take 2 showers, including washing your hair (and we both have a lot of it)! Hang it from a lantern hook at a campground, a low tree branch, or the boat rack on a truck.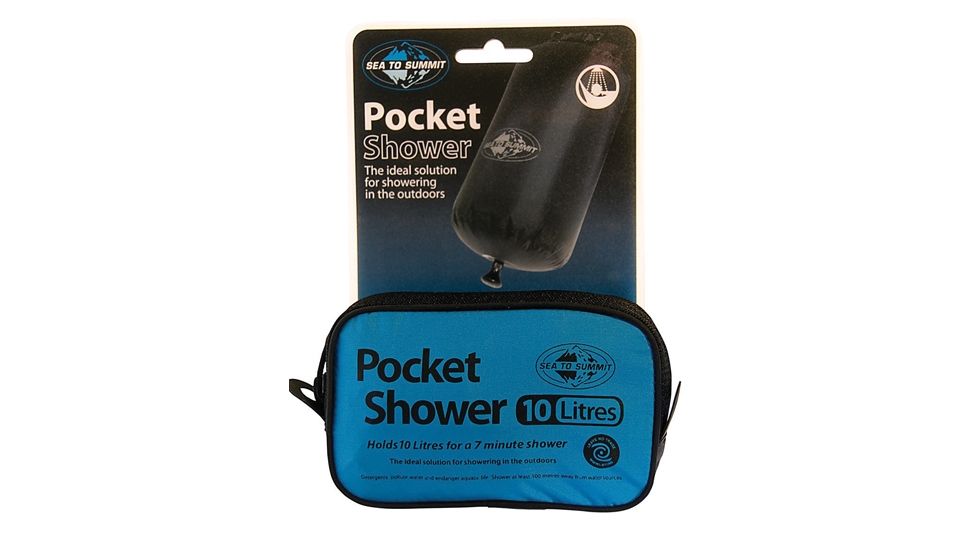 State Parks: Nearly every state park has showers. Most parks will allow you to take a shower for a small fee. Sometimes we camp there and take advantage of all the services they offer. Other times we just run in for a shower.
Recreation Centers: After exhausting some expensive showering options in Gillette, Wyoming, ($12 per person for 6 minutes at the truck stop) a very helpful gentleman exclaimed, "We have the best recreation center in the tri-county region!" For a $5 day-pass, we swam in the pool, soaked in the hot tub, played on the 4-story waterslide, and then took a gloriously hot shower. Best $10 we've ever spent! This is also true of most YMCA's and 24/7 fitness centers, though few have waterslides.
Friends & Family: With all the folks we know scattered across the nation, we always combine a visit with a shower – maybe two.
Camping Toilets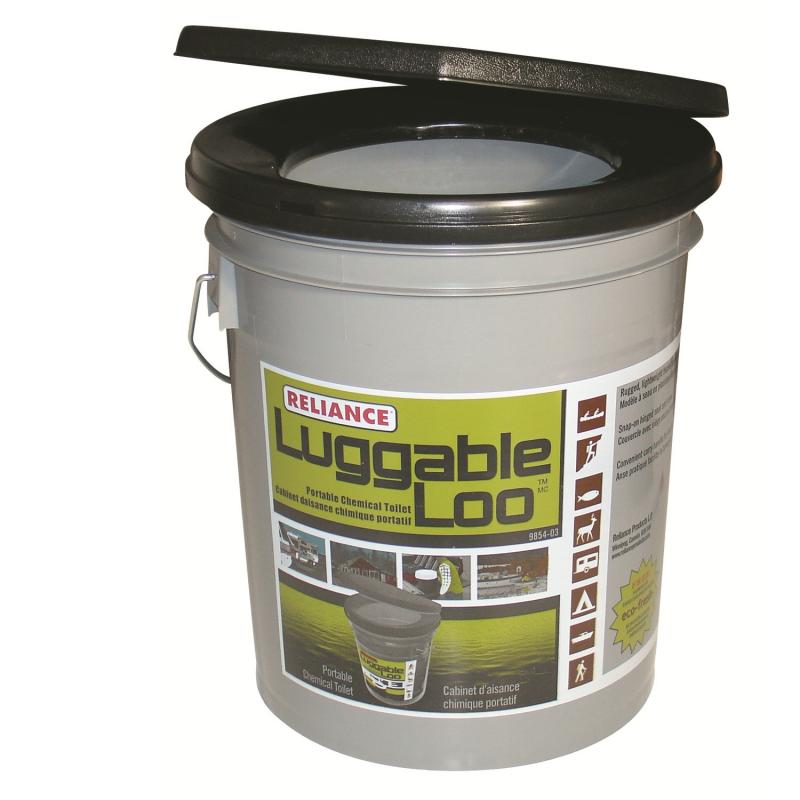 When you're camping in a tent, you often don't have a bathroom. When you're taking a long road trip in your car, you don't have a bathroom. But people find places to use the bathroom, just like we do when living in our camper.
Nearly every gas station, fast food joint, coffee house, library, Walmart, and campground has toilets (most of which are very clean). When they aren't up to our standards, we pay it forward by cleaning them with Simple Green and a paper towel.
When camping in the backcountry or boondocking, we use the Leave No Trace method of digging a cat-hole and burying our business. When that is not the preferred method in the region, such as the desert or some islands, we use GO Anywhere Bags (chemically treated disposable kits). We've also used a Lug-a-Loo on occasion, and a "groover" on multi-day rafting trips. A groover is typically a bucket with a toilet seat or something to make it more comfortable to sit on.
For night time needs, we use pee bottles. Yes, ladies, it is possible to pee into a wide mouthed plastic bottle with a little practice. Shari can even use it in a backpacking tent. No fancy funnel needed, but some women do find them helpful. If it's too difficult, there are tools to help.
When you're just peeing in a bottle there are no special chemicals, no sanitation dump stations, and no smell coming from the bathroom in our camper — just soap and water cleans things up!
---
Related Reading:
---
Laundry on the Road
Just about every town in the nation has at least two laundromats, which you can easily find on Google maps. Some even have free wifi, and hot water sinks which allow us to multi-task! We keep home-made laundry soap on hand, as well as plenty of quarters. Laundromats are typically located in shopping centers, which helps us do other errands while getting our laundry done. The ability to use multiple or large machines cuts our laundry time in half!
Another option is to use water from a creek or river to bucket wash and line dry. We've even used a bear canister to create a spin cycle! No soap directly in the river, please.
On occasion, we find a state park with laundry facilities. And, of course, all our friends and family offer up their facilities when we visit.
Any entrepreneurs out there? If you are seeking a fantastic business model for campers, build a facility just outside a national park or recreation area that has all three of these facilities in one. It can be coin-op or staffed. A bonus would include a coffee house or brewpub next door. Either is fine, but it would be the ultimate golden ticket for travelers like us!
---
If you would rather use an established shower, we recommend checking out this list of methods for finding public showers near you.
Popular Articles: