It all started with a love of the outdoors and a desire to make camping easier for everyone.
However you camp — in a tent, trailer, RV, or cabin — we're committed to helping you have the best camping experiences possible. Here you'll find resources and connections to the most active camping community in the world. Welcome to The Dyrt.
The Dyrt is for campers, by campers, and we are built on the contributions from our community.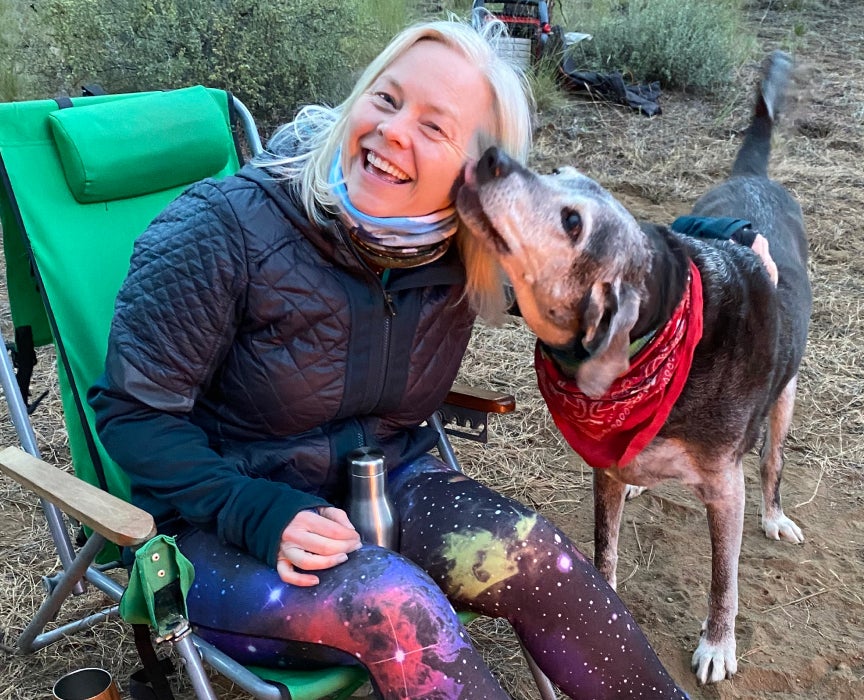 Meet Our Founder, Sarah Smith
Camping is a source of joy for Sarah, since childhood. She grew up in the north woods of Minnesota and spent hours exploring, picking berries, camping and fishing. The Dyrt was born through her desire to help make camping easier for everyone. Sarah has the unique ability to inspire others through the collective power of people — demonstrated through The Dyrt's loyal community.
Camping for All

We believe that the outdoors are for everyone, and are committed to building an inclusive platform and community that encourages, supports, and celebrates all people interested in camping.

We Believe in Sharing

Not only can we take better care of the places we love, we can also help others fall in love with them. The outdoors are for everyone, so we should all be able to find our spot and be equipped to camp responsibly. As always, Leave No Trace (LNT).

We'll Always Keep it Real

We truly love being outdoors and appreciate the different sides of mother nature. On The Dyrt you'll find photos that range from epic landscapes to rustic outhouses, so you'll always be informed before you go.
PRO Membership
Unlock premium tools and exclusive savings with The Dyrt PRO. In doing so, you'll also help support the most active camping community in the world.
Sign up for PRO Membership
Contact Us
We want to hear from campers like you. For press inquiries or thoughts on how we can do better, feel free to get in touch with us.
Contact:support@thedyrt.com