Lake McConaughy, affectionately known as Lake Mac, or even "Big Mac," is Nebraska's largest reservoir. The centerpiece of the Lake McConaughy State Recreation Area, Lake Mac boasts nearly 35,000 acres of water surface area and 100 miles of shoreline—much of that being glorious white, sandy beaches. And with more than 10 campgrounds at your disposal, Lake McConaughy camping is one of the best ways to enjoy all the beach and water recreation the area has to offer.
Plan the Lake McConaughy Camping Trip of Your Dreams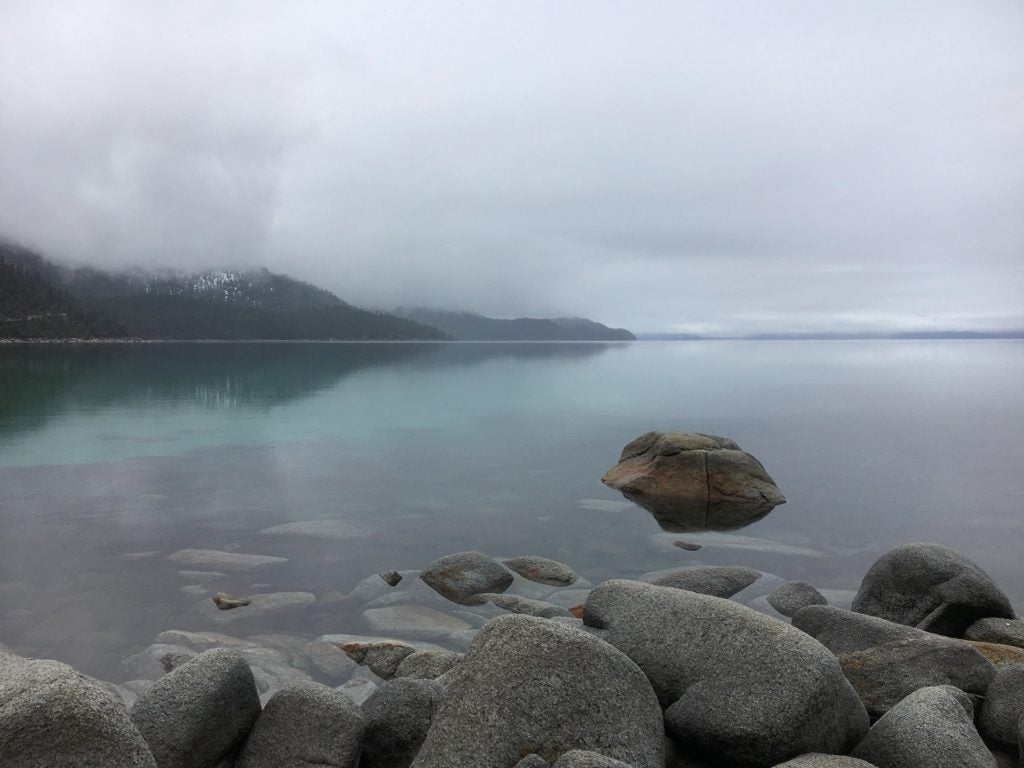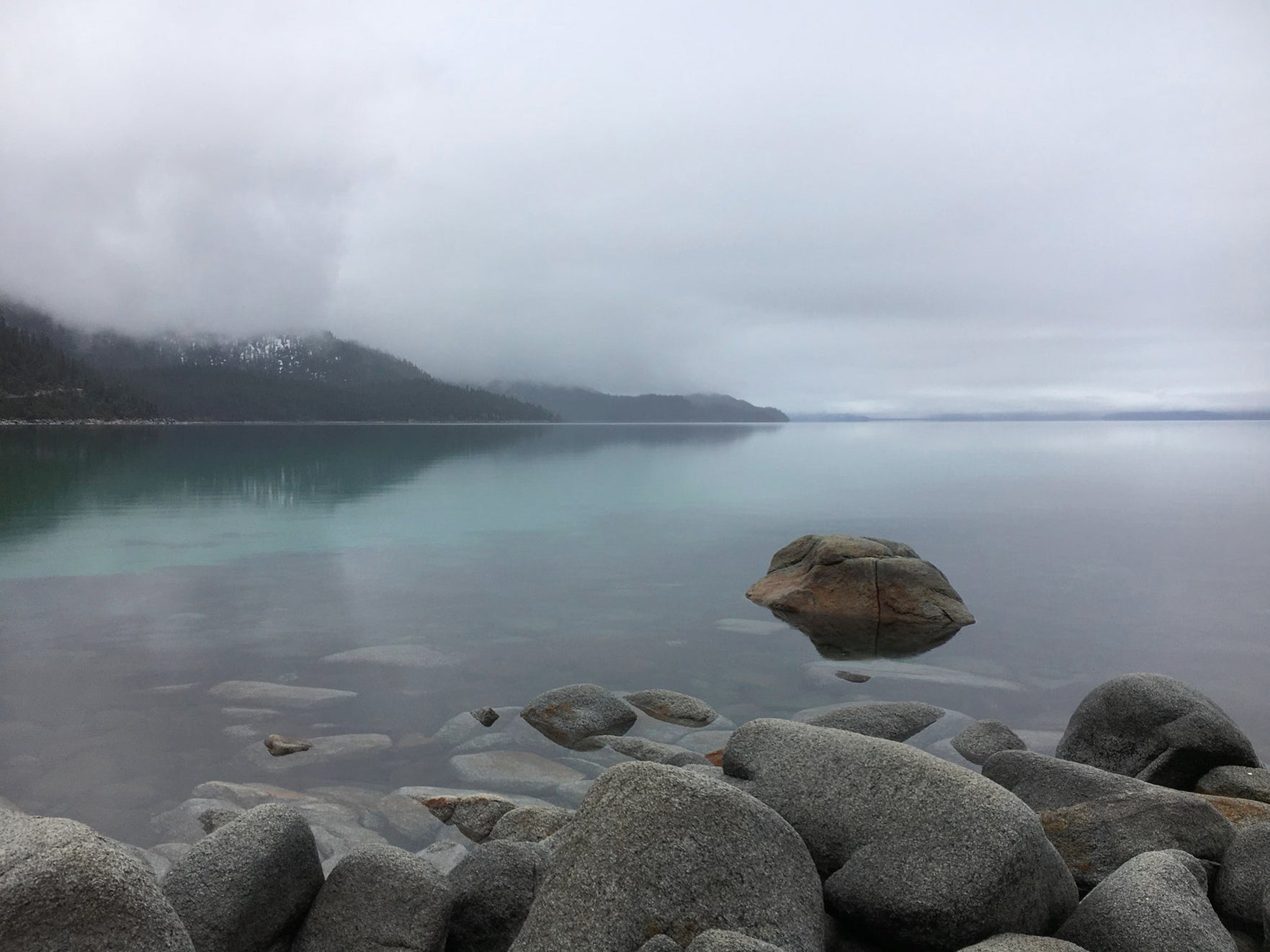 Lake McConaughy offers a unique camping opportunity, in that it allows primitive camping on its warm, sandy beaches. This is pretty rare, as most lake- and oceanfront beaches in the United States don't permit camping. This presents perfect opportunities for unobstructed stargazing from your campsite while enjoying the sound of small waves caressing the sand nearby. If you're looking for an equally pleasant camping trip to Lake Mac, but in a more developed location, there are three gorgeous lakeside campgrounds available with plenty of amenities to help you camp in comfort. There are also a variety of concessionaires near the lake that offer groceries, fishing supplies, and boat rentals to help you enjoy your visit to the fullest.
No matter where you pitch your tent or park your RV at Lake Mac, you'll have access to an abundance outdoor activities on and around the lake. On the water, you can enjoy boating, sailing, fishing, kiteboarding, jet skiing and even scuba diving. Up on the shore, there's plenty of sandy beaches for soaking up the sun, as well as hiking and birdwatching at nearby Lake Ogallala. You can also visit the Water Interpretive Center, which features exhibits and information about the lake and surrounding watershed. However you like to recreate by the water, Lake McConaughy has something for you.
Primitive Beach Camping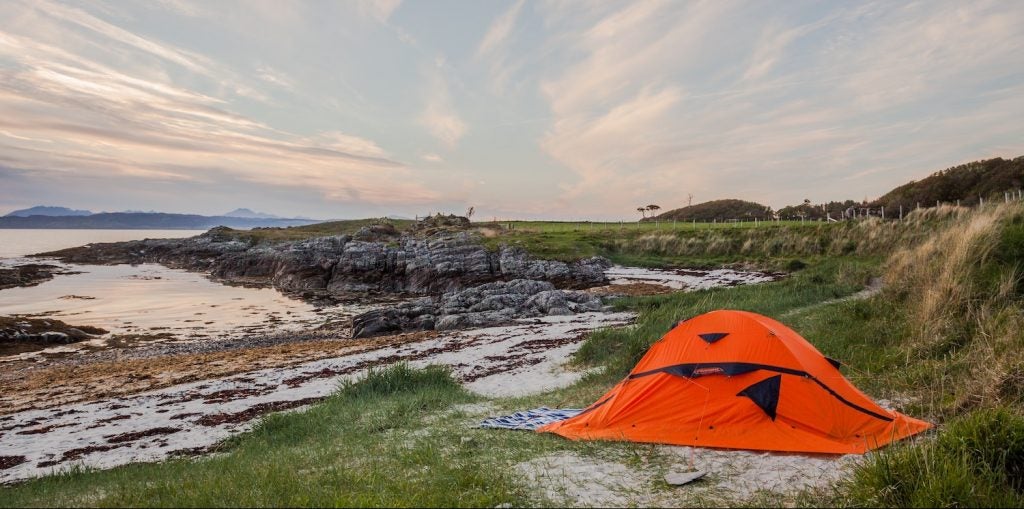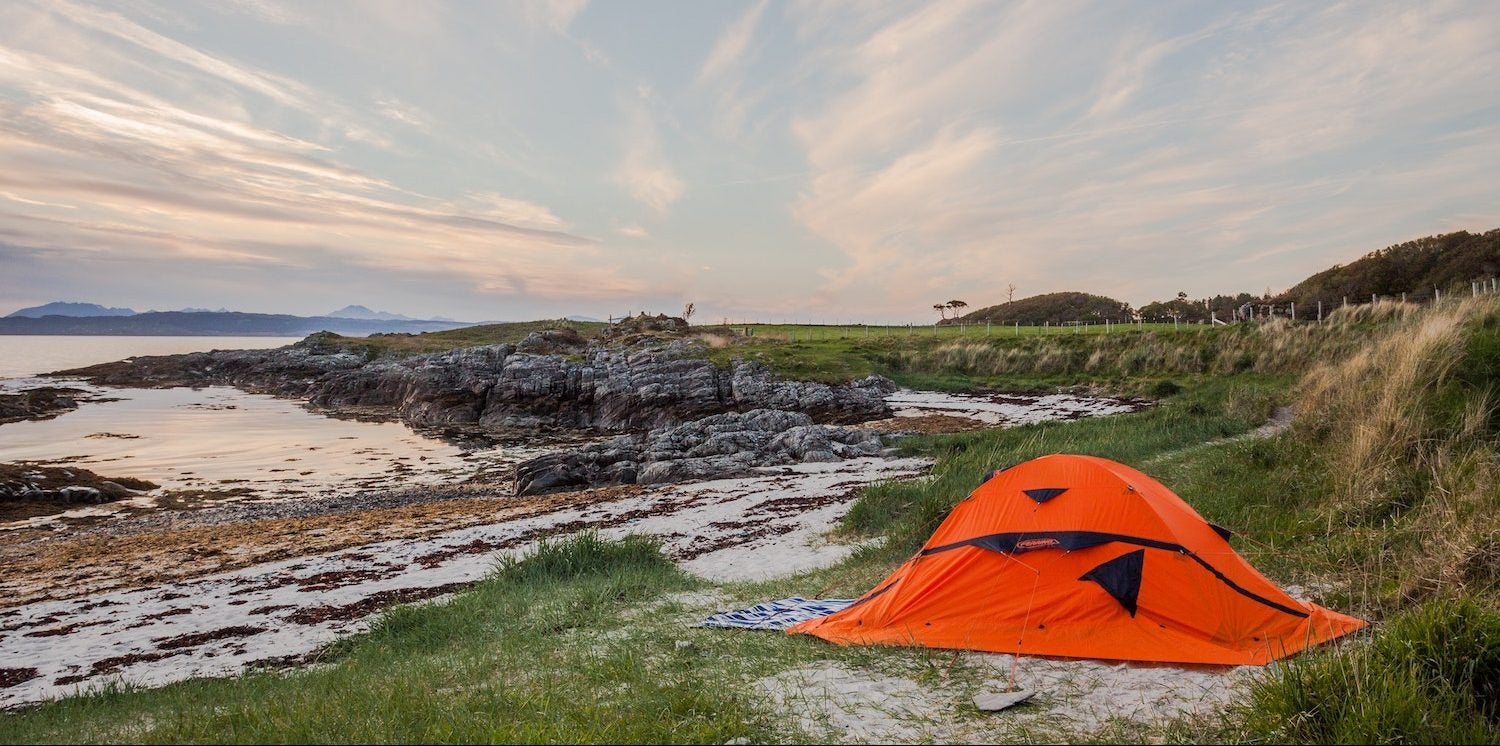 The picturesque white sand beaches on Lake McConaughy are accessible from twelve different gates. These access points allow you to drive out on the open stretches of sand surrounding the reservoir. Then you just find a spot to park and pitch your tent. Most primitive locations provide vault toilets, and some have picnic tables and ground grills. There are shower facilities available at Sandy Beach, Arthur Bay and Martin Bay sites, and RV dump stations near the entrance gates at Cedar View, Sandy Beach, Arthur Bay and Martin Bay. It's good to plan ahead, as beach camping is quite popular here, and these locations get crowded on summer weekends. But if you can deal with plenty of fellow beachgoers, this easy access to plenty of water, sand and sun make it an experience not to be missed. Primitive beach camping rates range from $10–$15/night, plus park entry fee.
Things to Know About Camping on the Beach
Four-wheel drive or all-wheel drive is recommended for driving out onto the beaches, as passenger vehicles may get stuck in the loose sand. Camp areas nearest the Kingsley Dam and the highway, or with boat launches, are usually the most crowded. If you'll willing to drive a little farther, around the south side of the lake, you'll find some less-heavily trafficked areas. However, camping on Lake McConaughy is very popular, so expect to have neighbors at any camp area on any summer weekend. The Martin Bay site, near the dam, is the most popular beach camping area.
Bringing some kind of portable toilet system is advised, as primitive restrooms are only open seasonally. You should also bring your own water supply. Drinking water is available at some sites, but you'll need your own containers to fill. You should also be sure to practice Leave-No-Trace style camping. Much of the beach is camped on every night of the summer, and so everyone is responsible for reducing their impact as much as possible. Even small bits of trash, and things like dishwater and toothpaste, should be disposed of properly.
"[Martin Bay] was tons of fun not only to go swimming in, but there was also great fishing, as well as camping near the lake. The people watching was also great, because there were many kite surfers, which i rarely see anywhere else. such a great place to both camp, or simply just day trip." — The Dyrt camper Jill R.
Top 3 Lake McConaughy Campgrounds
If primitive beach camping seems a little too … primitive, you're still in luck. There are three developed campgrounds within a stone's throw of the lake that offer a few more creature comforts, including RV hookups, drinking water, flush toilets, and showers. Many of these amenities are only available seasonally, so check the Nebraska State Parks website before planning your trip.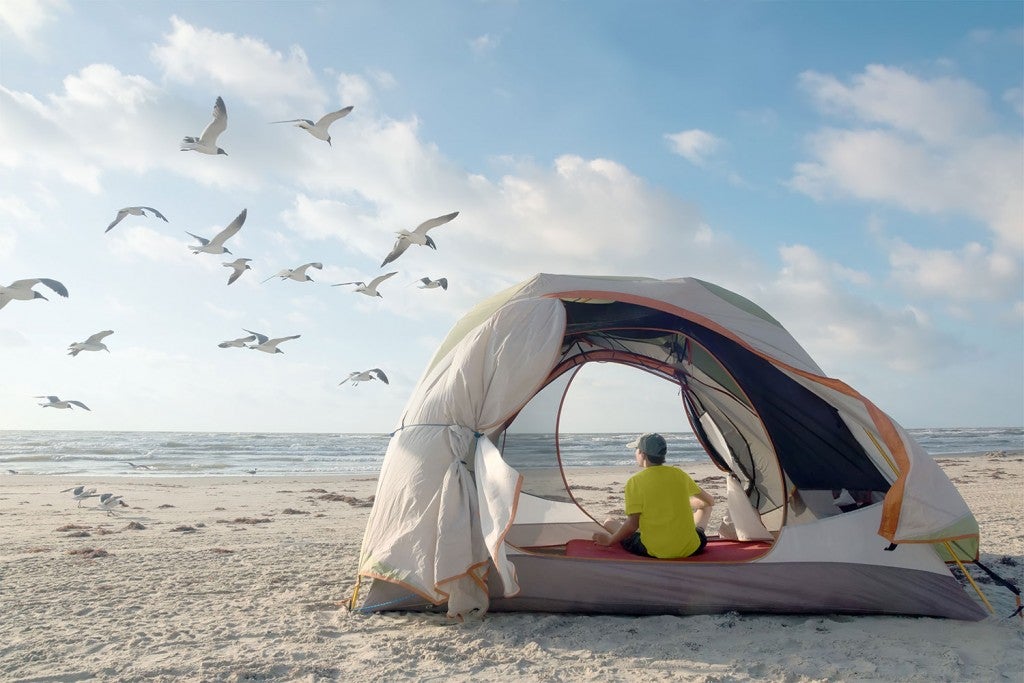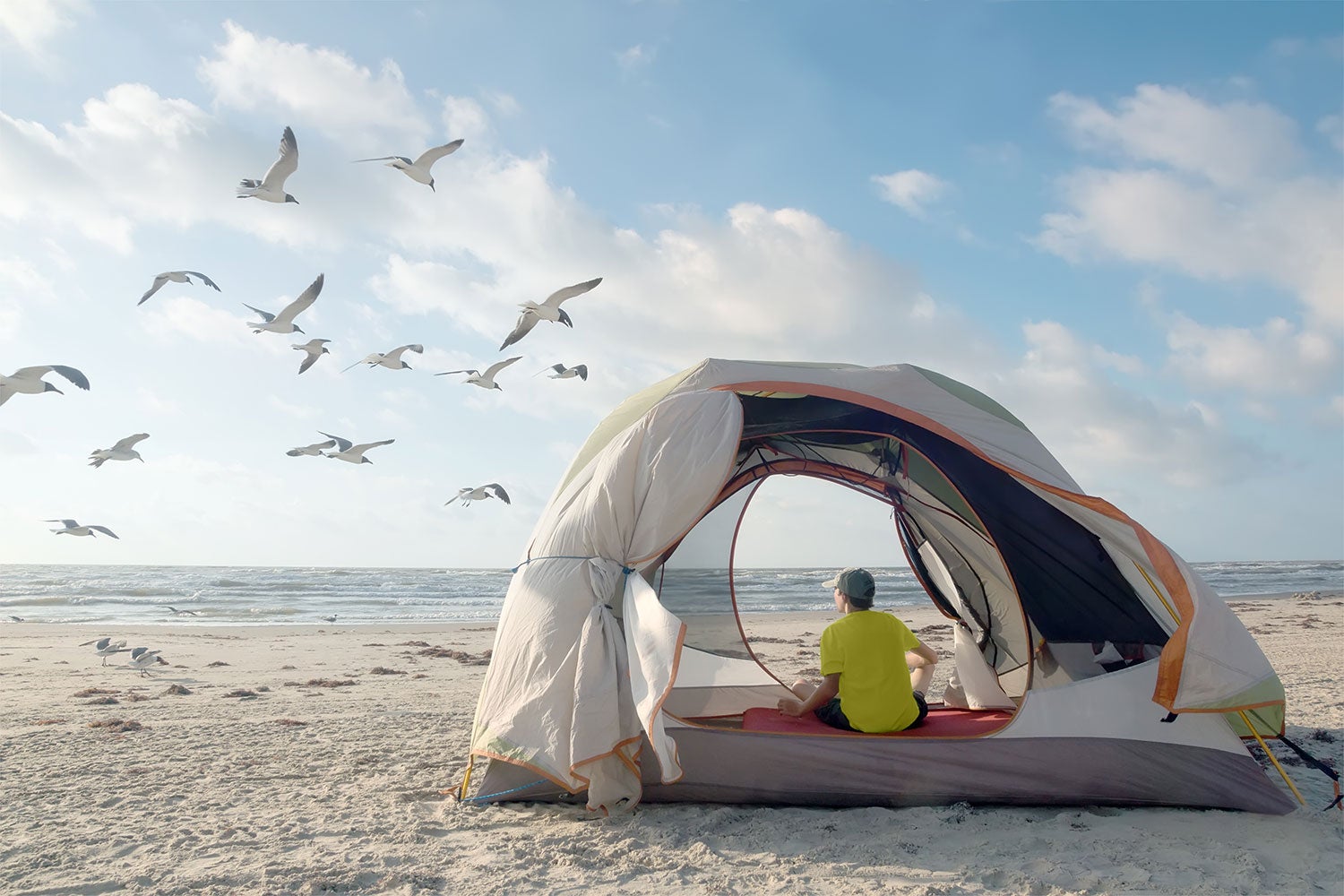 Cedar View Campground is about 15 miles from Kingsley Dam, on the northwest side of Lake Mac, accessible via Hwy 92. This is the site many campers head to for a quieter lakeside experience. This campground offers more than 100 campsites, including some ADA accessible, and has direct access to a sandy beach and a low-water boat ramp. Most of the campsites are equipped with electrical hookups and drinking water. The restroom and shower facility is open from May 1 through Oct. 15. During the off-season, only vault toilets are available. An RV dump station is available near the entrance. Nearby, the Otter Creek Lodge has a restaurant, cabin rentals, and a convenience store that sells park passes and fishing licenses. Campsites range from $15–$30/night, plus park entry fee.
"We were originally going to camp on the beach, closer to the dam and I'm happy we didn't. These were nice sized sites and we had a great spot a few steps from the beginning of the beach. Camp host was very personable. Bathroom could be a little cleaner but not the worst one I've ever seen." — The Dyrt camper Kristi B.
---
Downstream from the dam, Lake Ogallala is the little sister to Lake Mac. With only about 320 acres of surface area, it lacks the sandy beaches, but offers quiet camping and great fishing opportunities. Common catches include rainbow, cutthroat and brook trout, white, striped and smallmouth bass, channel catfish and walleye. The campground's 82 sites are mostly sheltered within a grove of cottonwoods. Many offer electrical hookups and tent pads, and water, showers and vault toilets are available onsite. There are also facilities for anglers, and a playground for the kids. About half of the campsites are reservable, the other half first-come, first-serve. If the campground is full, there are 180 primitive campsites on west side of the lake. Campsites range from $10–$30/night, plus park entry fee.
"I stopped at this campsite on a cross country road trip from NY to NV, as I didn't know anyone who resided in the great state of Nebraska. Talk about a total hidden gem!! This campground is one of the most beautiful, quiet and serene campgrounds I have ever been to. There are lots of sites right along the water and perfect for fishing!! Absolutely some gorgeous views here." – The Dyrt camper Rosie R.
---
Little Thunder Campground is located near the popular Martin Bay area of Lake McConaughy. This site is west of Kingley Dam, and is accessible via Hwy 61 or Hwy 92. Little Thunder offers the longest stretch of uninterrupted sandy beach on Lake Mac, just a short walk from the campground. Here you'll find 42 campsites with full or partial hookups, tent pads, and drinking water. The seasonal restrooms and showers are open from May 1 through Oct. 15. During the off-season, only vault toilets are available. RV dump stations are available at nearby Arther Bay and Martin Bay. Because of it's proximity to the highway, Little Thunder can be quite crowded in the summer, and its large boat ramp is one of the busiest on Lake Mac. Campsites range from $15–$35/night, plus park entry fee.
"A great place for beachgoers and those [who] want to take advantage of the huuuge Lake McConaughy for boating and fishing, as most campers have something with them for their aquatic adventures. There's boat load ramps. The campgrounds are large too." – The Dyrt camper Daniel B.
---
Lake McConaughy Activities
While kicking back and relaxing at a lakeside campsite is a great way to spend a summer vacation, there's no shortage of fun stuff to do at Lake McConaughy. But when you're ready to go play, the only question is how much time do you have?
1. Fish in Nebraska's Favorite Fishing Spot
Fishing at Lake Mac is one of its biggest draws, year-round. White and smallmouth bass, walleye, northern pike, and rainbow trout are some of the most coveted prizes. Nebraska's record for largest walleye catch comes from Lake Mac. Boat ramps, many with cleaning stations, can be found at Cedar View, Otter Creek, Arthur Bay, Martin Bay and Lakeview sites. If you don't have a boat for fishing, there are multiple guide services who fish the lake, and can accommodate all experience levels. Lake Mac is even a popular destination for ice fishing in the winter. Visit Nebraska Fishing for more info about fishing, including regulations and lake contour maps.
2. Find Thrills on the Water
If you're feeling the need for speed, adventurous activities like kiteboarding, parasailing and jet-skiing are popular on Lake Mac. In fact, kiteboarding on Lake McConaughy is arguably the best in the state due to the often windy conditions. For something a little less intense, Stand-up paddle boarding is another great way to tour some of the lake's quieter bays and shorelines. Come prepared with your own gear, or look for some local professionals to rent from. You can find boat and paddle sport rentals seasonally available at Martin Bay, Arthur Bay, Lewellen and Lakeview sites.
3. Build a Sandcastle, or Go Treasure Hunting
For those who would rather relax in the sand, catch some rays, or paddle with the kids, there are great options near anywhere you pitch your tent. Plan ahead so you can check out some of the festivals and competitions held at the lake every summer. Kites and Castles is Lake Mac's longest-running annual event. Build a sandcastle for the judges (or for fun), and take advantage of free kite building crafts with the kids. For other activities in the area, hit the links at the Bayside Golf Club, go on a geocaching treasure hunt with an historic twist, or visit the junction of the historic Pony Express, Oregon and Texas trails at Tri-Trails Park.
Lake McConaughy is Nebraska's Camping Jewel
As a sparkling tear upon the plains of Nebraska, Lake McConaughy camping is unrivaled for fun per square mile. There's never a dull moment here, and you're bound to relish the many activities to be enjoyed, both on and off the water. Now that you've gotten a peek at Lake Mac, get out there and see what else it has to offer.
---
Related Campgrounds:
Popular Articles: