It's day 18 of our 40-day #GetOutAndGO project, featuring the Fire Tower in Mountain, WI! To celebrate this historic lookout, Tentsile is giving away $150 today. Enter here. 
Hike to the Top of a Historic Lookout Tower in Mountain, WI
Today's #GetOutAndGO destination is a historic fire tower perched high above the surrounding forest in Mountain, WI about an hour north of Green Bay. The town interestingly had it's name changed from Armstrong in 1997 and has a unique history itself.
It was originally settled back in the 1870s as logging companies moved deeper into the country in search of timber. The timber industry slowed in the early 1900s and the fire lookout tower went up in 1932 to watch over miles of standing timber.
The tower was disassembled in 1935 and reconstructed in its current location. "Mountain Fire Tower Lookout" was designated a National Historic Site in 2008. If you enjoy reading about this kind of thing, check out pages 7-9 of this document from the National Parks Service.
If the history didn't convince you, the views certainly will. The tower is 158 feet higher than anything for miles around. In the fall, this is the place to be in Wisconsin; the surrounding Nicolet National Forest will not disappoint.

The view from the top:
To recognize this hidden gem, Tentsile is giving away a $150 gift card today! Enter to win here.
Next time you're heading through Green Bay, check out the small historic town of Mountain and stop by the fire tower for one of the best views in the state.
Get Out And Explore Green Bay, WI!
Mountain is also home to some very scenic paddles. Check out nearby Boulder Lake for canoeing and camping.
Experience the best of Green Bay with Travel Wisconsin.
Enter to win a SylvanSport GO Camper!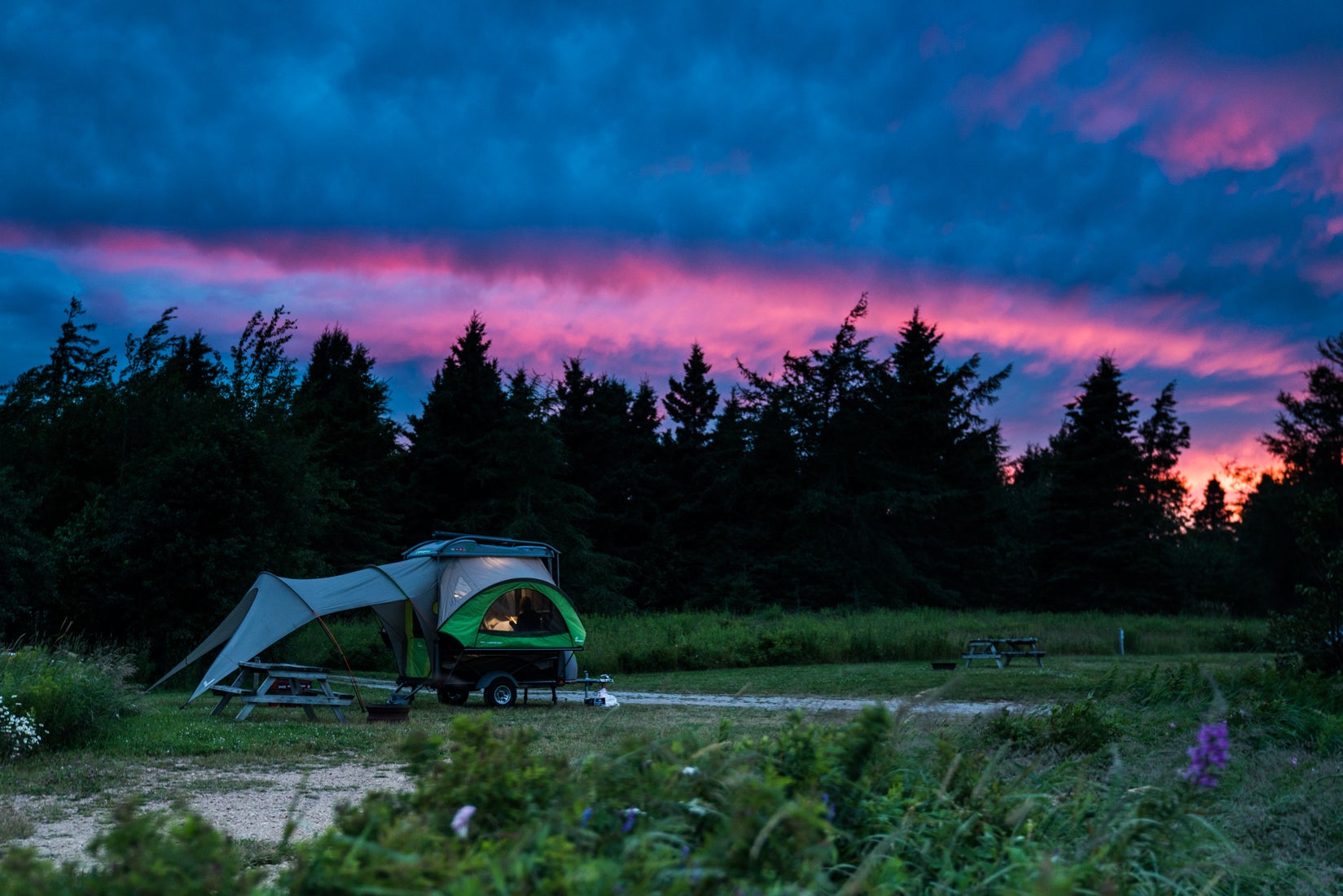 The SylvanSport GO is a utility trailer/toy hauler/camping trailer…all-in-one. Hailed as the "Coolest. Camper. Ever." by National Geographic Adventure, the GO is lightweight, easy to manage and able to be towed by almost any vehicle. Enter to win here.
---
Related Campgrounds:
Popular Articles: