The Dyrt campers share their advice on camping at Edisto Beach State Park. 
---
Situated about halfway between Charleston and Hilton Head, Edisto Beach State Park is one of four oceanfront State Parks in The Palmetto State. The 1,255-acre park has a rich Native American history and miles of hiking and biking trails to keep you active all day long.
Edisto Beach State Park has two campgrounds with 120 sites for everything from tents to RVs. If you're looking for a more luxury camping experience, the seven cabins on the saltmarsh are the perfect place to spend a weekend. Don't forget to wake up early for the sunrise!
Edisto Beach State Park in South Carolina
As one of South Carolina's most popular oceanfront state parks, a lot of our campers have spent time here and are full of helpful hints for visiting the park. We've gathered all their feedback and combined it in this guide for you.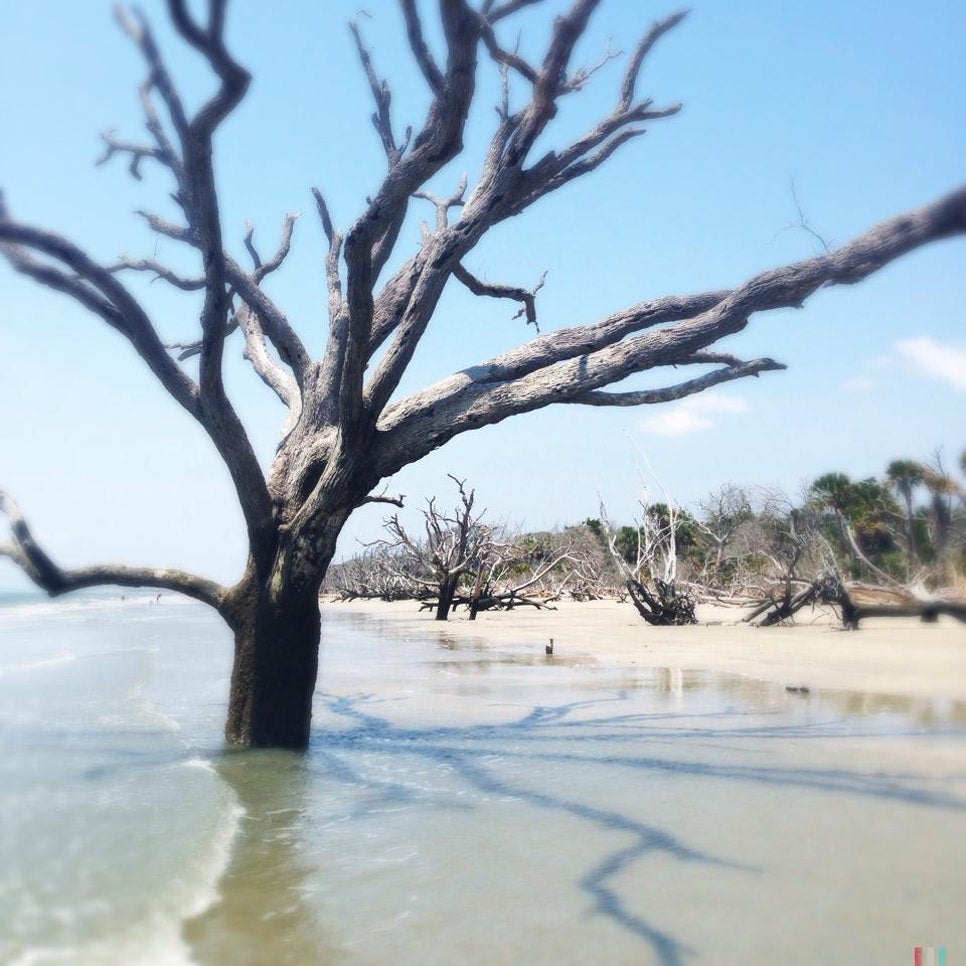 Photo by the Dyrt Camper Jodi B. 
Bring a Bicycle
Edisto Beach State Park has 120 campsites throughout the park. The drive-in campsites are split into two sections – one on the marsh and the other on the beach. Encompassing over 1,255 acres, the park is large, especially if you want to get to the other side. There are tons of bike-friendly trails, so bring your bike! If you don't own a bike, consider renting one at Edisto Bike & Golf Cart Rentals.
"Bring a bicycle! You can explore the whole island with ease on two wheels, especially if you're in the marsh-side campground and want to go to the beach." –The Dyrt camper Fain H.  
Bring Shade
South Carolina is a beautiful state, but the heat and humidity can be overwhelming if you aren't prepared. While the beachside campsites are wonderful, very little shade lines the shore. If you're prone to heat-related illnesses, book a campsite on the shadier marsh-side, especially during the hot summer months.
"If you book a spot by the beach, bring a proper shade tent." –The Dyrt camper Chelsie N.
Store Your Food Properly
As with all camping, you never know who (or what) might pop by your campsite at night. Raccoons and other small wildlife call the Edisto home, and they often make opportunistic appearances when food is left out in the open. Make sure you properly store all your food, so the critters stay away. If a pesky raccoon manages to snag your potato chips, there's a nearby Piggy Wriggly to restock.
"The raccoons are pretty fierce so make sure your food is stored securely in your vehicle or RV. You don't want to wake up to a critter running away with your chips!" –The Dyrt camper Jodi B.
Enjoy the Hiking Trails
Edisto Beach State Park is a remote island with a beautiful, uncrowded beach. It's the perfect destination for active outdoor lovers. From swimming in the ocean to hiking one of the many trails throughout the park, you'll find an activity to keep you busy from sunup to sundown. For a more moderate hike, check out Wannamaker North Trail, a 6.6. mile loop with only 88 feet of elevation gain. Or swap the hiking boots for your beach cruiser and maneuver the 7.7 mile Pinckney Island Ride Trail.
"About a mile from the beachside campground is a two-mile trail that is great for running and biking." –The Dyrt camper Phil L.
It's Dog-Friendly
Pack up Fido as Edisto Beach State Park is dog-friendly. While your pup might not be allowed in the cabin area, he can hike and bike with you as long as you keep him or her on a leash and under control. Keep an eye out though, as high temperatures can lead to heat exhaustion in dogs.
"Edisto Beach State Park is laid back and dog-friendly. Our favorite combination!" –The Dyrt camper Melanie T.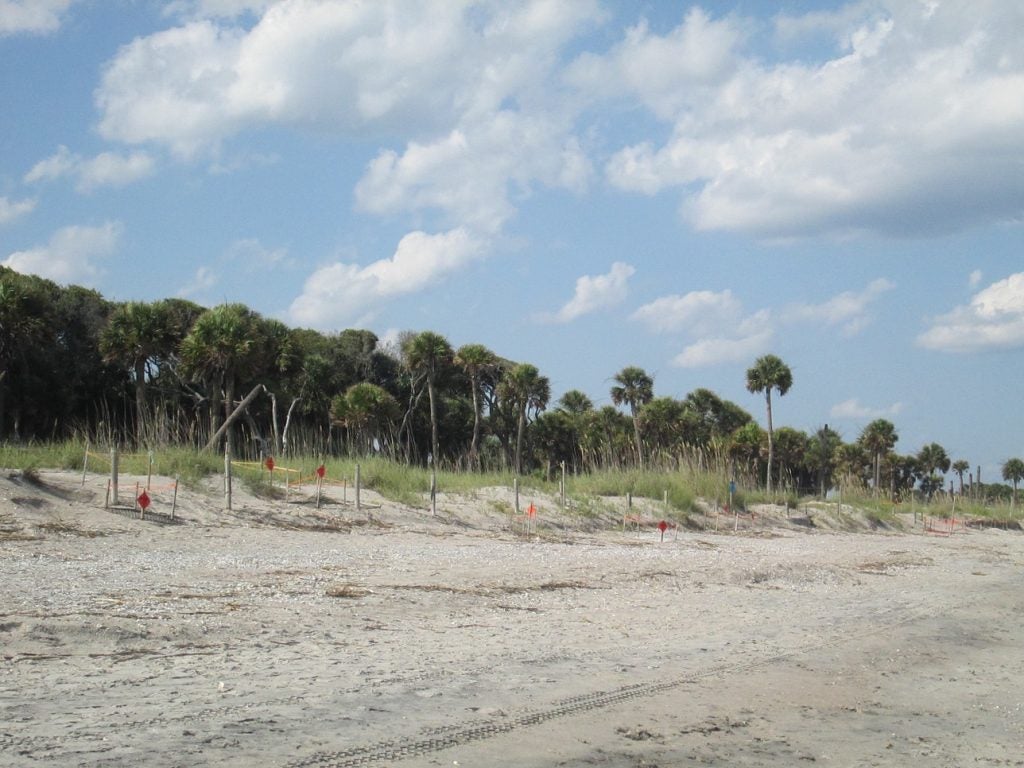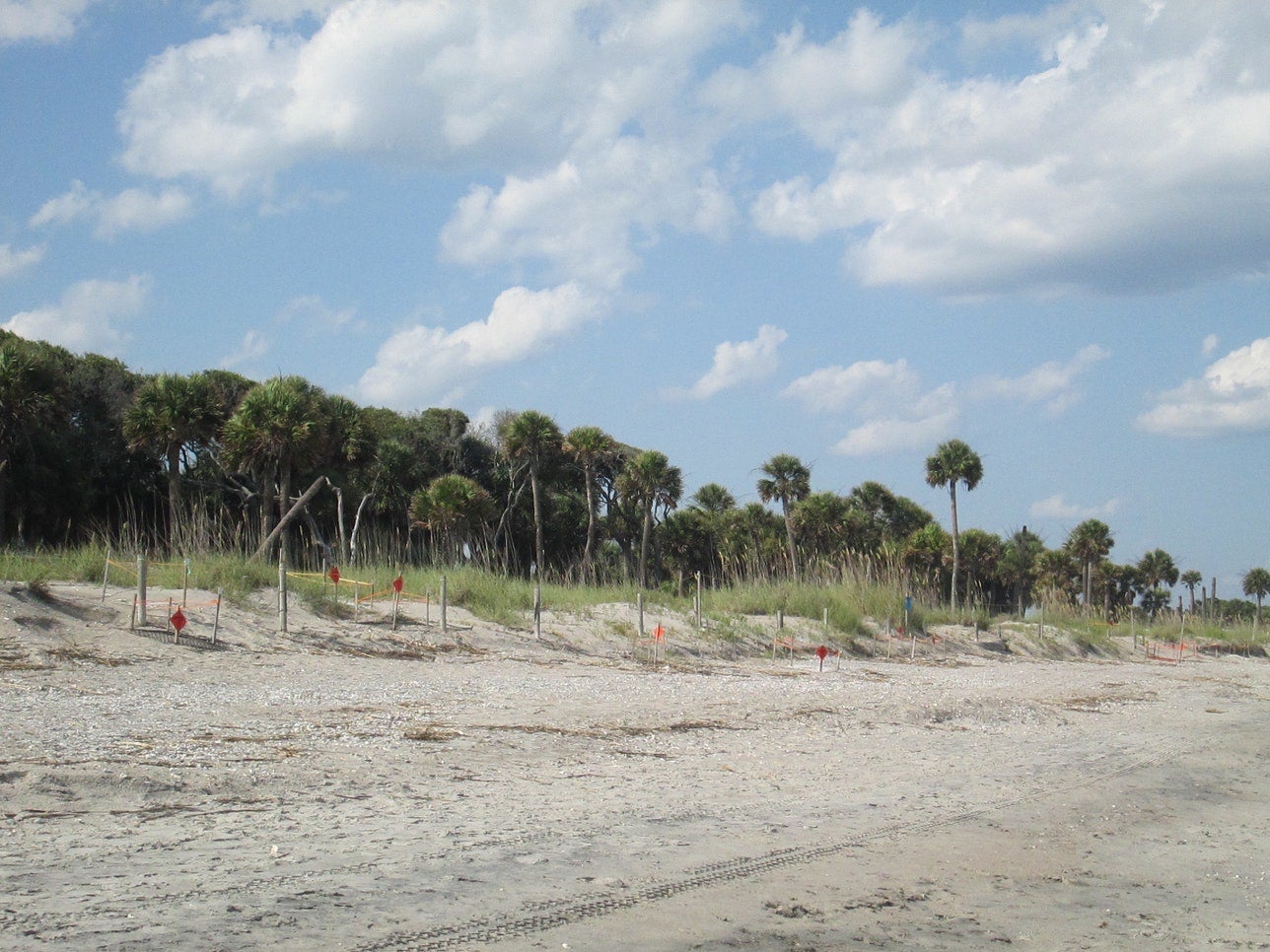 Photo by The Dyrt Camper Paul A.
It's Full of History
Native Americans were the first inhabitants of the Edisto region. Their history can still be seen in the park today with ancient shell midden, constructed of oyster shells and other unwanted items, created around 2,000 B.C.. Spanish settlers brought commerce to the area in the 16th century, where Rice and Indigo became common trading crops.
"Bicycling along the paths in the state park to the shell mound built by the Native Americans is one of my favorite activities." –The Dyrt camper Jodi B.
Popular Articles: