The 2018 Endeavor Team Challenge is soon approaching and you can already feel the excitement building in the legs of countless competitors across the region.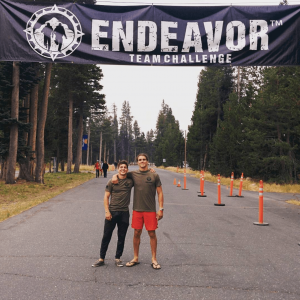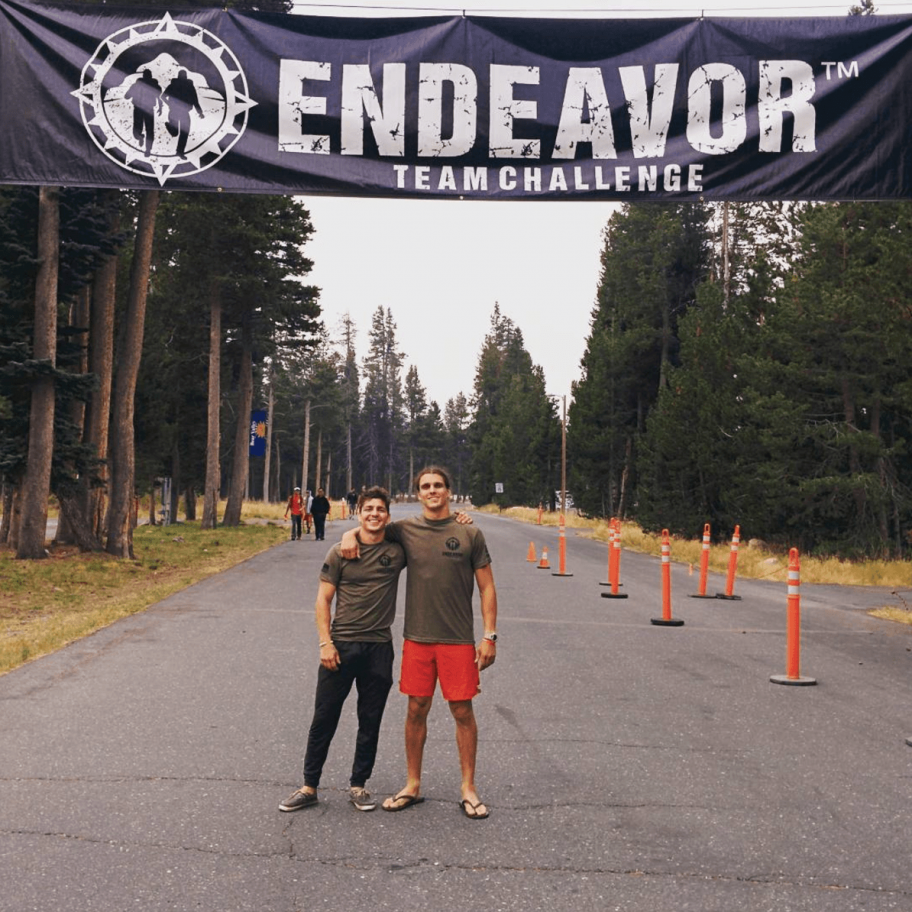 If your team is ready to rough it in the heights of the Sierra Mountains, you should probably start preparing early. And that includes choosing where to pitch your tent before the big event.
We at The Dyrt understand how difficult it can be to find campgrounds, especially in areas you don't normally visit and even more-so before a big event! Fortunately, we've been amassing real user reviews for years from campers like you. They've got the scoop on everything from the ease of reserving a spot, to the plants to avoid when hiking trails nearby.
Forget about referring to a long-abandoned campground website or outdated guidebook. Interact with the #1 camping resource directly on your phone, and camp right when it matters most.
Where to Camp Near Endeavor Team Challenge
We know it takes a lot to prepare for the ETC. You need to train your body, your mind, and sync up with your teammate in the process, so why spend valuable time researching a place to sleep? The Dyrt is the most valuable resource for your trip because we leverage reviews from real campers to bring you the clearest picture of camping in your region. Our database of over 20,000 campgrounds is growing by the day, and we can't wait for you to see what The Dyrt has to offer competitors in the Endeavor Team Challenge.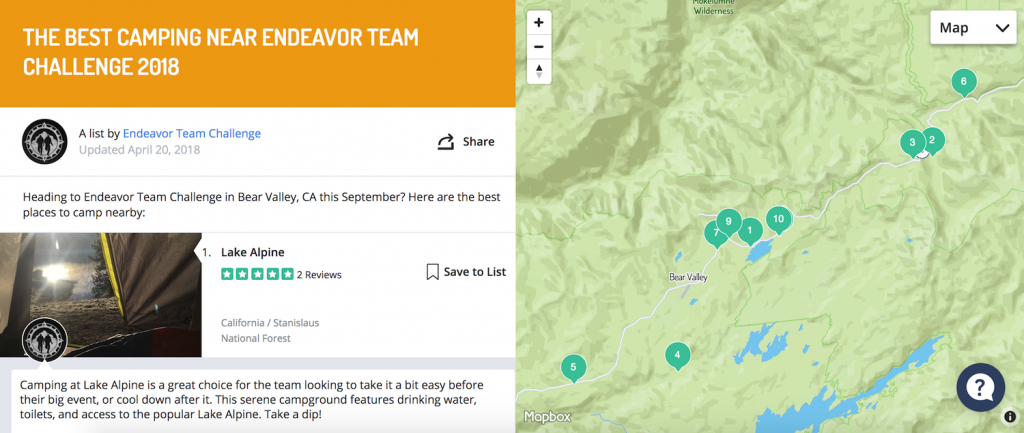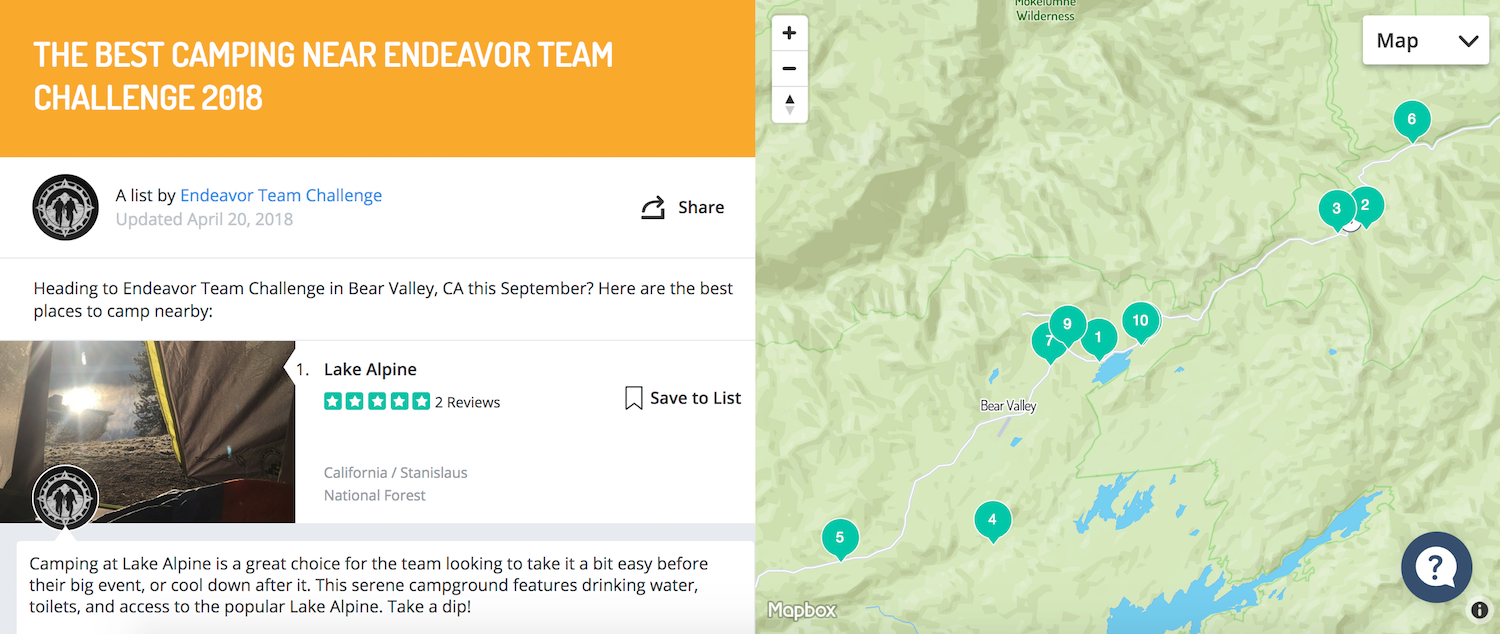 So take the break you deserve, kick back, and check out the best places to camp near Endeavor Team Challenge in Bear Valley, California this September!
What is the Endeavor Team Challenge?
Feeling intrigued but don't know enough about the Endeavor Team Challenge yet to pull the trigger? No sweat! We're here to help. As big fans of Endeavor, we at The Dyrt were excited to see the challenge return to Northern California this year.  The local terrain is a great place for adventurers of all experience levels to test their skills and push themselves to new limits over the course of a weekend.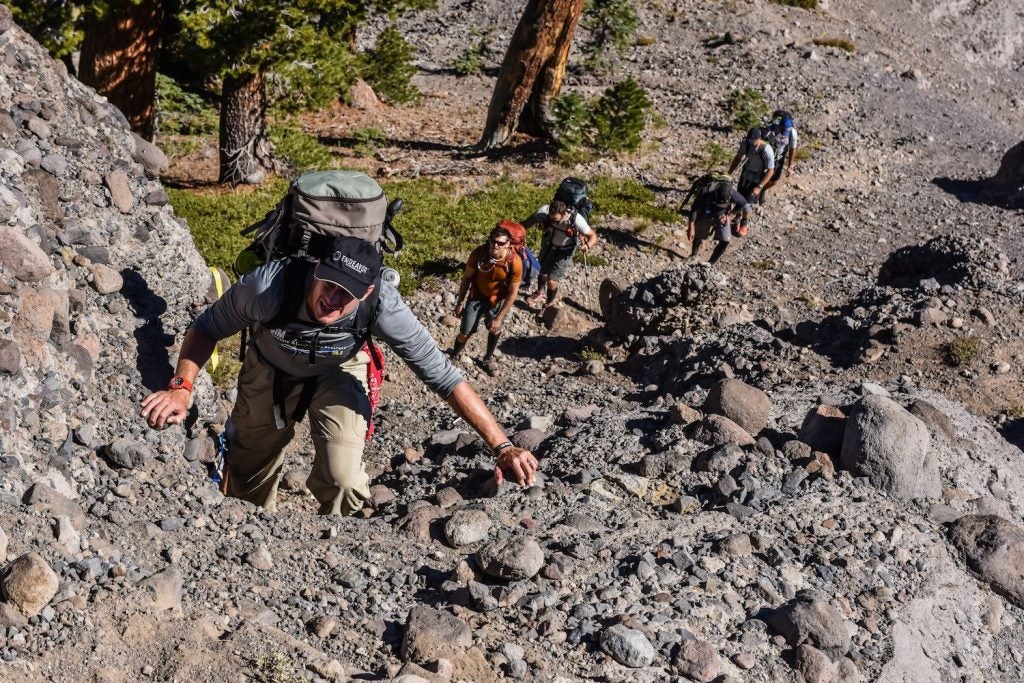 The Endeavor story is one with many chapters, but the most notable might be how management of the event switched hands in 2015. After completing their first Endeavor Team Challenge as competitors, brothers Gregg and Beau Martino were saddened to hear they couldn't re-enter for the 2016 challenge as it was cancelled. Overcome with their love for ETC, the two reached out to Endeavor founders in hopes of continuing on and working towards "creating the pinnacle of fitness events."
And it worked! Thanks to their efforts, the Endeavor Team Challenge lives on and continues to earn loyal followers. Take a look at what competitors have to say about their time at ETC:
The Endeavor Challenge is a test of body and mind in a breathtaking environment. 

Outstanding two-day event to test your physical and mental strength…not through mundane feats of strength, but through practical and evolving challenges.

The Holy Grail of adventure racing.
Competitors like you can build your own challenge agenda by selecting activities that fit your experience level. You can expect obstacle courses, nighttime orienteering, climbing, and water activities to name a few. The more difficult the course, the more points you can earn, so start training as early as possible! You never know what skill might come in handy this September.
Review Campgrounds, Win Prizes
The Endeavor Team Challenge is a big deal, and we're already pretty proud of you for competing. Your memories will undoubtedly last a lifetime, so why not use them to earn points and potentially win some prizes too? Add your photos and campground reviews on The Dyrt (website, iOS, or Android), then get points for your contributions, and win prizes!
And as always, remember to practice the 7 Leave No Trace principles when camping near and competing in the Endeavor Team Challenge this year!
Popular Articles: