This article on Alaska fishing trips is brought to you by Red Ledge. The Red Ledge rain jacket is made from breathable fabric that's completely waterproof, allowing you to fish in complete Alaskan freedom.
---
Perhaps nowhere in the world is more sought after for its salmon fishing than Alaska. With millions of acres of unspoiled water and terrain and eight national parks, Alaska raises the eyebrows of just about everyone who hears about it—and for good reason. From its storied grizzly bears and its sprawling mountains to the legendary salmon that ply the Alaskan waters, the Land of the Midnight Sun is a dream destination for just about any angler.
For the curious adventurers or those already planning their Alaska getaway, we've narrowed down our top choices for Alaska fishing trips, complete with king-sized fish and float-plane only lakeside resorts.
10 Must-Do Alaska Fishing Trips
Whether you're looking for a low-key spot that is reachable on foot or a high-dollar resort where you do nothing but fish, these Alaska fishing trips are designed to provide you with the tools to catch some of the country's most beautiful fish.
Walk and Fish at the Kenai Peninsula
Local Fish: Sockeye, Halibut, Trout
It's probably impossible to talk about Alaska without mentioning the world-famous Kenai Peninsula, known for its gorgeous scenery and its proximity to local fishing holes. Whether you're flying solo or looking for a guide, the Kenai Peninsula has a spot for you.
Guided trips off the peninsula are most often going to be for sockeye, and boat trips can range from half-day to five days. FishOn Charters also offers opportunities for halibut and trout, as well.
Fly into the Afognak Wilderness Lodge
Local Fish: Saltwater Fishing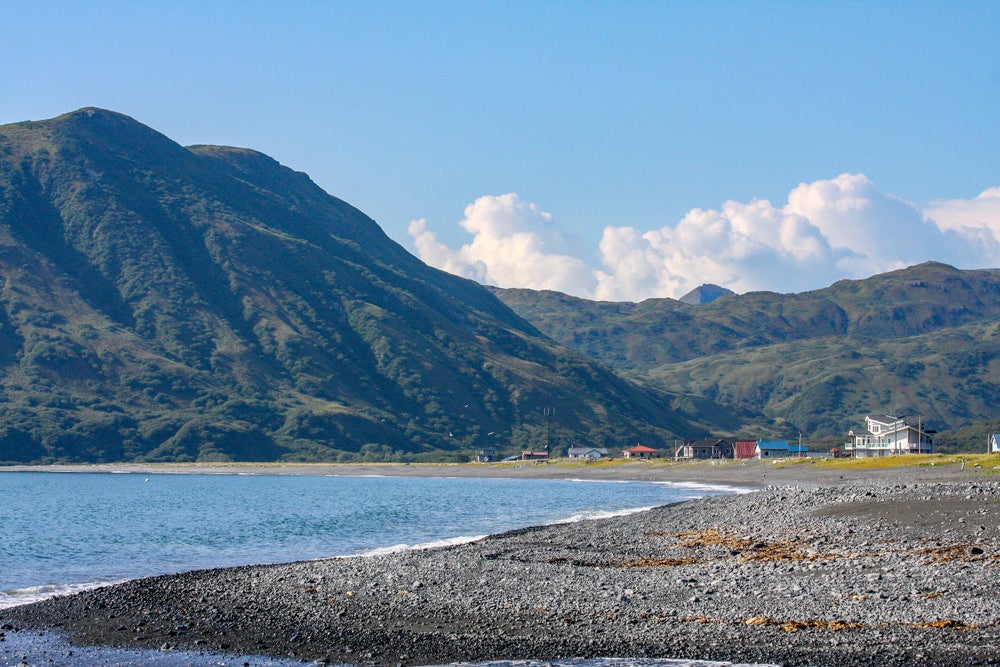 Although the majority of Alaska fishing is found in freshwater, there are plenty of saltwater options, too. One of the best packages for those with some cash to spend is the Afognak Wilderness Lodge, located near Kodiak. The fishing in the deeper water is mostly for halibut and lingcod, but guides will often allow you to fish for rockfish, sea bass and red snapper, as well. Trips to this lodge are considered first-class adventures and offer just as much wildlife viewing as they do fishing.
The lodge is split into cabins, with rates running around $900 per day. All accommodations, meals, boat travel, gear and fish cleaning are included in the price. The lodge can only be reached via floatplane, so be sure to make those arrangements as well; they're easy to book through Kodiak.
Raft Down the Kenai River
Local Fish: Sockeye, Coho, Dolly Varden, Rainbow Trout
Trips with the Alaska Rivers Company range from half-day to full days, and include transportation, equipment and excellent access to some of Alaska's best freshwater fishing. Smaller boats and party sizes mean that each group gets the chance to navigate the backwaters and hidden gravel bars where the big ones hide—and that larger parties rarely get to visit. This trip type in particular is great for kids, as the half-day and full-day trips with a smaller crew provide ample opportunities for practicing casts and reeling in the no-doubters.
Flyfish Solo in the Alaska Range
Local Fish: Arctic Grayling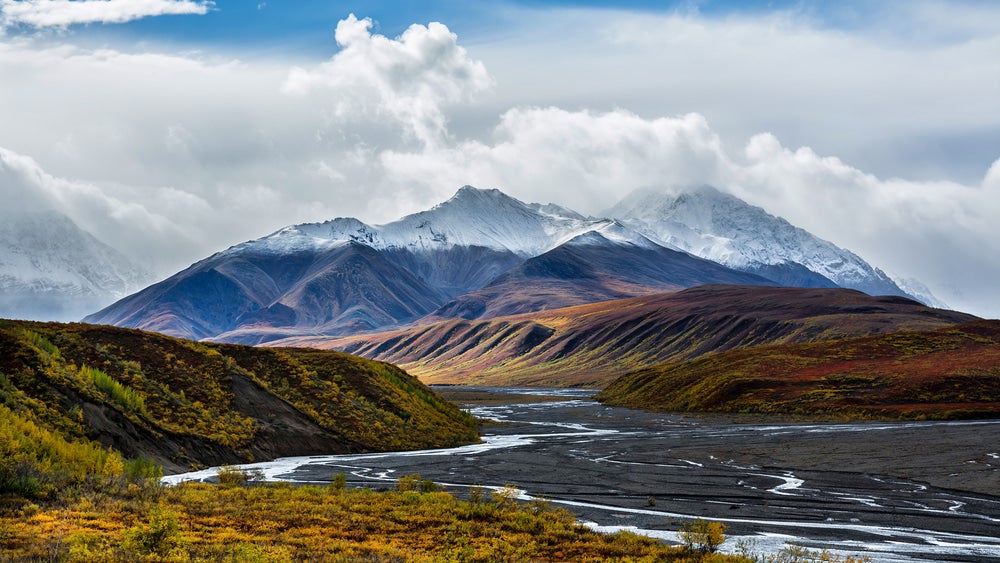 For adventurers looking for something on the solo side of things, fly fishing in the Alaska Range is an easy and exhilarating experience full of unique fish to be caught. The Arctic grayling, rarely found in the continental U.S., is a frequent traveler in Alaska's stream systems, and its flashy fins and streamlined body make it a perfect fish to catch on the fly. Looking to make it a road trip? Ride along the Denali Highway, which cuts across the southern edge of the Alaska Range, and make pit stops whenever the mood hits you. Chances are, there'll be a stream just off the road that's waiting to be fished. As always, don't forget to take in the stunning natural scenery while you're wading into the glacially-chilled waters.
Rack a Record Rainbow in Bristol Bay
Local Fish: Salmon and Rainbow Trout
Although Bristol Bay is famous as a salmon hub, the iconic fishing spot is also a landing spot for massive rainbows. The Alaska Rainbow Lodge is located on the Kvichak River, which continues to be one of the best locations for fishing in Alaska, with sockeye numbers in the millions and rainbows in the range of 17 pounds. The Alaska Rainbow Lodge offers week-long getaways for around $1,400 per day and features most of the fishing on the fly. As a bonus compared to other lodges, the price includes the chartered flight to and from the airport in Anchorage, making transportation a breeze for most travelers from outside of the state.
Land a Float Plane in the Brooks Mountain Range
Local Fish: Lake Trout, Salmon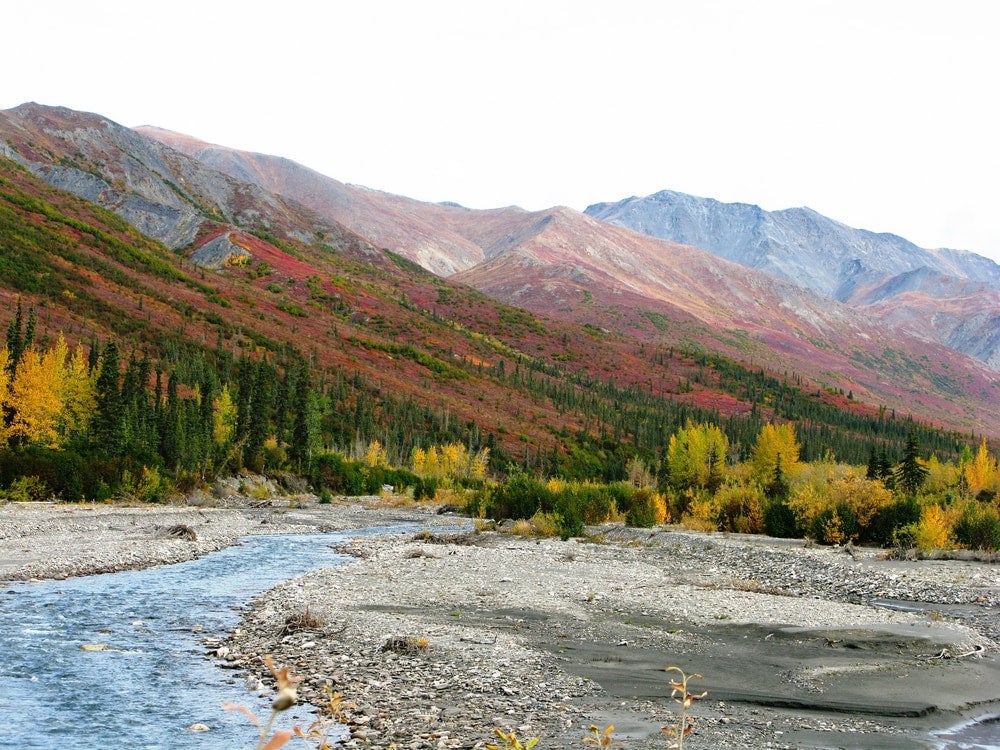 With just a puddle-hopper chartered flight, anglers can get into some of the best fishing in the country at any number of Alaska's scarcely-fished lakes. While navigating the 49th state may feel like a chore, the perks of its enormous size are the number of lakes and rivers that see very few anglers per year. Starting in mid-to-late summer, flights are offered daily from all major airports, including Anchorage and Kodiak, and provide experienced anglers the chance to fish nearly unaccompanied on pristine alpine lakes. Similar to most fishing trips in Alaska, lake trout fishing is at its best in the months of June or July, just as the ice is melting from the surface of Alaska's lakes. These large, hungry predatory fish spend much of their time in shallower water in the early months of the summer season, making it an ideal time to hook a huge one.
Pick up a Pike on the Innoko River
Local Fish: Northern Pike
Got your heart set on a different kind of fish? Along with the abundance of salmon in Alaska's waters, the pike population is just about as good as it gets anywhere in the country. In fact, there's an entire fishing outfit in Alaska dedicated to catching the toothy species. Alaska Pike Safaris offers spectacular chartered trips on the Innoko River, which often include pike in excess of 30 pounds. For anglers interested in the sustainable side of Alaska fishing trips, Alaska Pike Safaris only offers catch and release trips, with the use of their lodge on Reindeer Lake as a home base.
Relax While You Reel at the Alaska Heavenly Lodge
Local Fish: Rainbow Trout, Dolly Varden, Sockeye, Pink, Silver and King Salmon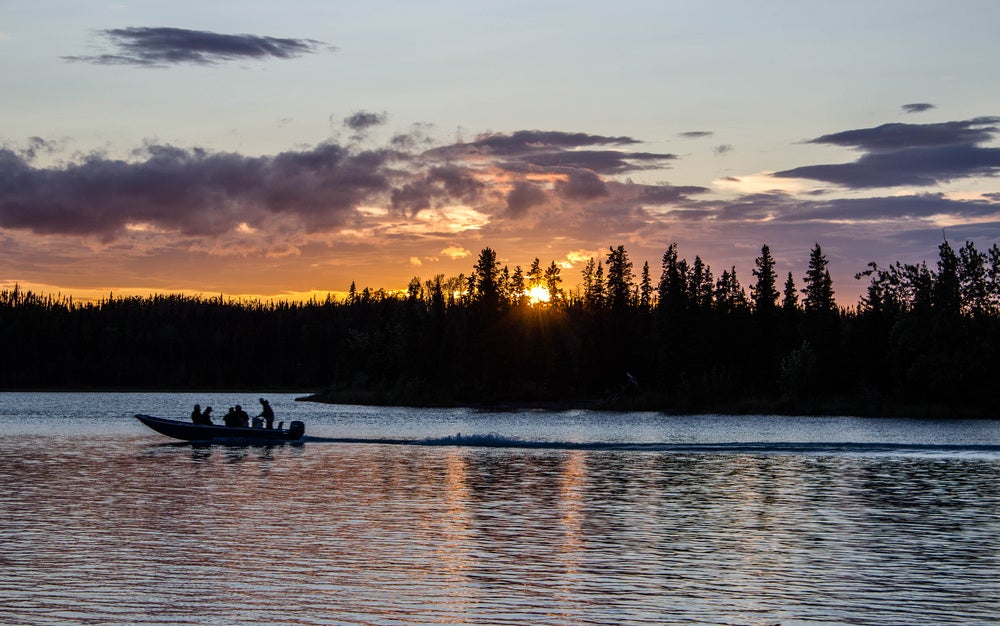 For a slightly less-intimidating wilderness experience, the Alaska Heavenly Lodge is located only 2.5 hours outside of Anchorage and requires only a car to get to. With the Kenai River right outside its front door, this lodge is the perfect place to target rainbow trout, Dolly Varden and the iconic Alaskan salmon. The lodge's location and excellent accommodations make it a popular spot for anglers, corporate retreats and weddings throughout the year. That said, the Alaska Heavenly Lodge's reputation as a destination doesn't detract from its fishing potential. Many of the staff have experience guiding top-tier fishing trips in Alaska and will surely provide you with the angling experience of a lifetime.
Wade into Hidden Waters at the Tower Rock Lodge
Local Fish: Salmon and Rainbow Trout
An Orvis-endorsed fly fishing lodge, this locale on the Kenai River needs no introduction. Known as the premier fly fishing destination in the state, the Kenai River and the Tower Rock Lodge offer unparalleled access to waters hiding everything from 50-pound king salmon to 15-pound rainbow trout. Packages out of the Tower Rock Lodge include the "Kings on the Fly, or Knot," which specializes in setting anglers up to hook a King Salmon on a fly rod, as well as the Cheechako package, which offers seven days and six nights of all-inclusive fishing, including food, fully guided charter trips and everything else to make your Alaskan fishing trips dreams come true.
Sell Out for Sheefish on the Kobuk River
Local Fish: Sheefish
Perhaps no other fish is as little-known and largely-fished as the sheefish. The largest of the whitefish native to Alaska, the sheefish clock in at 30 pounds and up, making them a trophy of their own each time you hook them. Known as extremely aggressive biters, sheefish in the Kobuk River are some of the best fishing Alaska has to offer. The Kobuk River Lodge offers guided sheefish fishing trips, which commonly average 20 fish per day. If you're interested in fishing particularly for sheefish, be sure to visit the lodge between July and early to mid- September, when the populations are most vibrant.
---
This article is brought to you by Red Ledge


Every piece of Red Ledge rain gear is built with sealed seams and lightweight, breathable materials to make sure you get the best performance whether you're in the field or on the river.
---
Related Campgrounds:
Popular Articles: