We've all been there. You make a camping food checklist, and then you go a little crazy at the grocery store because yes, of course, we need that extra bag of chips! You pack a cooler full of food and drinks (and then more food and more drinks) and assume you're all set for the weekend. But then the unforgiving heat of summer melts your ice, wilts your produce, and leaves you with an unappetizing mess.
The sun can do a number on your food, from spoiling your meats to warming the cold beers you were saving for the conclusion of a long hike.
We know that as campers, you're passionate about the environment. And you don't like to throw food away when it goes bad. Food waste is a big problem for the environment. It accounts for about 20% of landfills, and produces a hefty amount of carbon dioxide, which contributes to climate change. Even if you're ditching organic produce, it all releases greenhouse gases once it's rotting in the garbage.
Let's do everyone a favor this summer, and waste less food while camping.
Reduce Food Waste with this Camping Food Checklist
Here are some tips that will help you reduce food waste on your next camping adventure…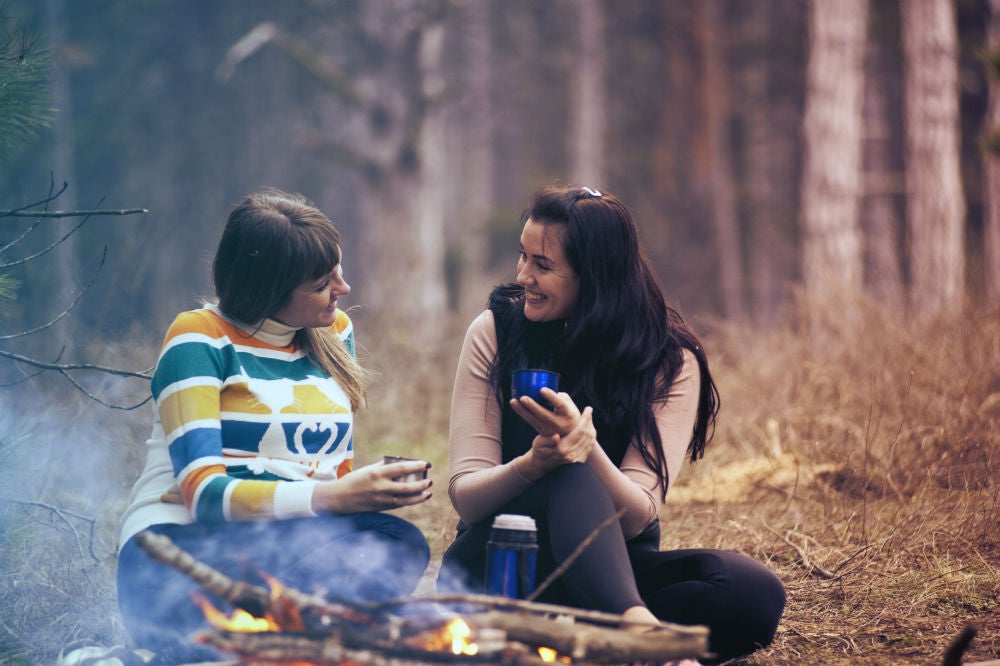 1. Freeze large containers of water.
Fill up a gallon freezer bag or milk jug to make a large chunk of ice. Freeze a few before you leave, and keep them at the bottom of the cooler. Large chunks of ice won't melt as fast as ice cubes, and they'll help keep your camping meals fresh for longer.

2. Consider meal options in advance.
Two things to ask yourself before you go crazy in the kitchen, pre-trip: Are there restaurants near the campground, and are there grocery stores?
Preparing your food in advance is a great idea, but it's also important to consider when you'll eat each of these meals. If you plan and pack three meals a day, will you definitely get to each of them? Or will you be tempted one night by a restaurant in town, or hike through lunch one afternoon? Reducing food waste requires realistic planning.
If there are grocery stores nearby, it'll be a lot easier to buy dinner for the second night on the second day, rather than worrying about keeping your food cold.
Minimize your risk of wasting food and only prepare perishable meals that you'll definitely eat on the first or second day.
3. Pack snacks that won't melt.
Have you ever prepared a giant bag of trail mix, only to have the chocolate chunks melt, turning your crunchy snack into a soupy disaster? Liquefied chocolate isn't very convenient for snacking on-the-go.
When it comes to snacks, pack options that won't melt. Ideally, you should also bring options that aren't perishable. It's hard to know how much snacking you'll do on your trip, so pick food that can be saved for your next trip if you don't get around to eating them. Energy bars, beef jerky, and dried fruit are all great for snacking and reducing your waste!
4. Choose hearty produce.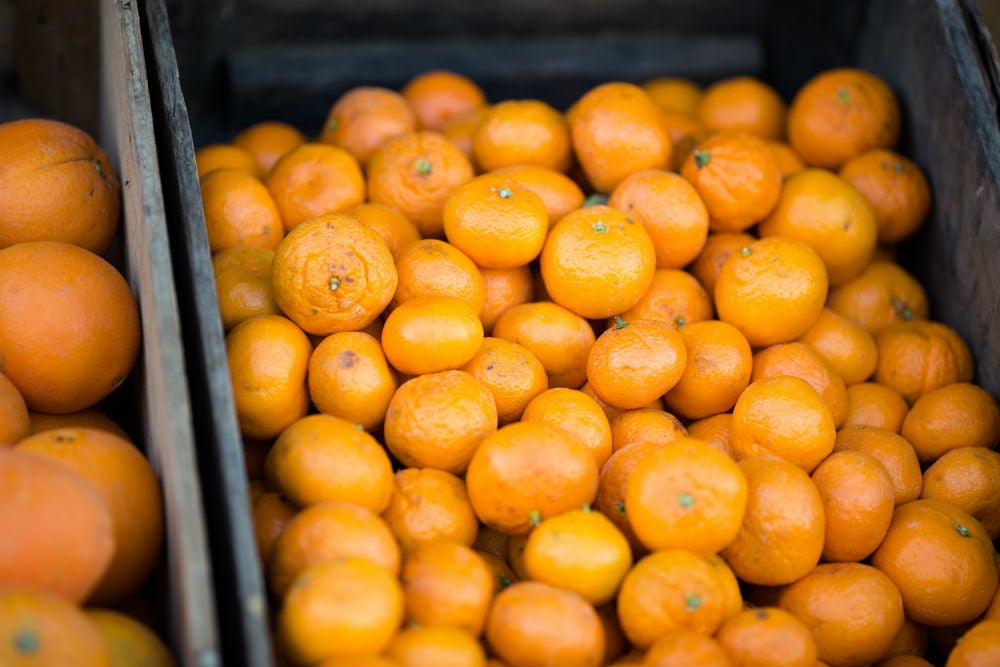 Apples, grapes, and watermelon can handle a beating much better than peaches, pears, or bananas. Focus on fruits and vegetatbles that you can toss in a bag with other food stuff, without worrying about them being squished.
5. Keep it casual with canned food.
Maybe you're a foodie at home, but don't be afraid to lower the bar when you're camping. Canned food can be great! Look at camping as an excuse to indulge in canned comfort foods, like baked beans and soups. Canned food can easily be saved for your next camping trip, and cans are recyclable!
6. Pack in small containers.
Purchasing your food in bulk is a great way to save money and reduce packing waste. But you don't need to bring it all with you! Break your food down into smaller portions with Ziplock bags and Tupperware. It'll help you avoid overpacking and keep each item fresh.
7. Collaborate with your friends.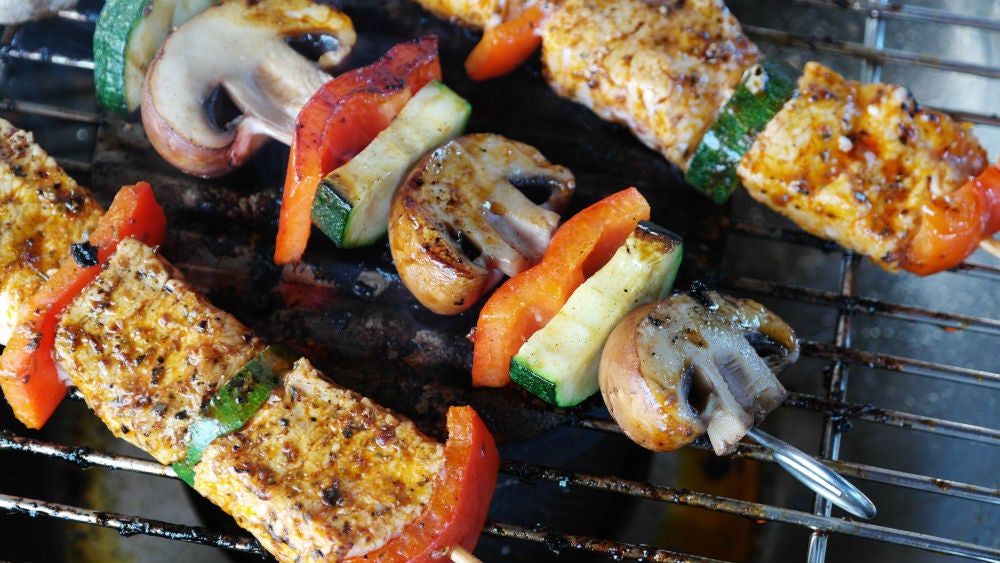 Reducing food waste is easier when you make it a group effort!
If you're camping with friends, make sure to collaborate on what food everyone is bringing. You don't want to wind up with five packets of hot dogs and no hot dog buns! Plus, if you work together and spread out the meal responsibilities, you can have more coolers and more ice to keep your food fresh.
If you're camping solo, you'll have to bring the dogs and the buns. And they're all yours to enjoy! Solo campers should be extra careful about overpacking since there's no one to help you eat leftovers.
8. Try freeze-dried food.
Freeze-dried food might sound extreme — like something only astronauts keep on hand. But freeze-dried food can be surprisingly delicious! It's a convenient meal option that only requires water, so it's super easy to make at camp. Since all of the ingredients are already in one pouch, you'll create significantly less packaging waste.
Mountain House meals have a shelf life of 30 years, so don't worry about bringing too many of their chicken fajita bowls or cheesecake bites. You can always eat them next time.
Cooking around a campfire is one of the great joys of camping. But taking care of the environment (and our wallets) should be a priority for everyone who loves to camp. The next time you pack food for camping, focus on planning with a reasonable camping food checklist. Pack portions you'll definitely eat, and bring food that will last. By reducing our food waste, we can all enjoy cleaner, healthier, and more environmentally-friendly camping.
Popular Articles: