This article about van life blogs was brought to you by Travellers Autobarn, the go-to RV rental with unlimited miles provider to pursue adventures on the open road.
---
Scrolling through Instagram, you'll find that the hashtag #vanlife is tagged 6.1 million times. The alternative lifestyle of living out of a van and travelling to hidden corners is almost commonplace nowadays. If you're not doing van life yourself, you probably know someone who is. There are countless van-lifers living seemingly perfect lives and exploring America's most beautiful locales, typically freelancing or earning/supplementing their income from brands that sponsor their lavish travels in exchange for posts on their blog or Instagram pages that showcase the brand's products.
But it's not all about driving off into the sunset on an open road or surfing San Diego's beaches without a care in the world. It's much harder than that.
Chris Wright of Outside Online shares his thesis of van life after trying it out for himself:
"The Instagram version implies that the only side effect of #vanlife is contentment. You want to live your dream of freedom and nomadism? Do it in your van, touched only by sunshine and perfect vistas. No matter that those Instagram stars have turned their lives into businesses to gain financial stability, escaping the uncertainty that makes #vanlife both sexy and difficult in the first place. What their followers see on Instagram is raw happiness. Anxiety induced by transience doesn't sell anything."
More and more, stories are being shared about the raw realities of life in a van, and how much it sucks sometimes. It could be the anxiety — will the van make it cross-country or break down and leave its inhabitants dead broke. Or maybe it's the unexpected expenses like extending a trip or dealing with medical emergencies. Whatever it is, stories from full-time van-lifers help educate beginners on the do's and don'ts to make van life happen and minimize the growing pains of starting a new life on the road. Maybe that's finding the right cooking gear for your van or how to care for your van plants.
In the spirit of taking full advantage of simple living and exploring beautiful corners of the Earth, and also getting real about the unglamourous truths of #vanlife, we've listed our top seven van life blogs to inform and inspire for the big change, and hopefully a big adventure.
Our 7 Favorite Van Life Blogs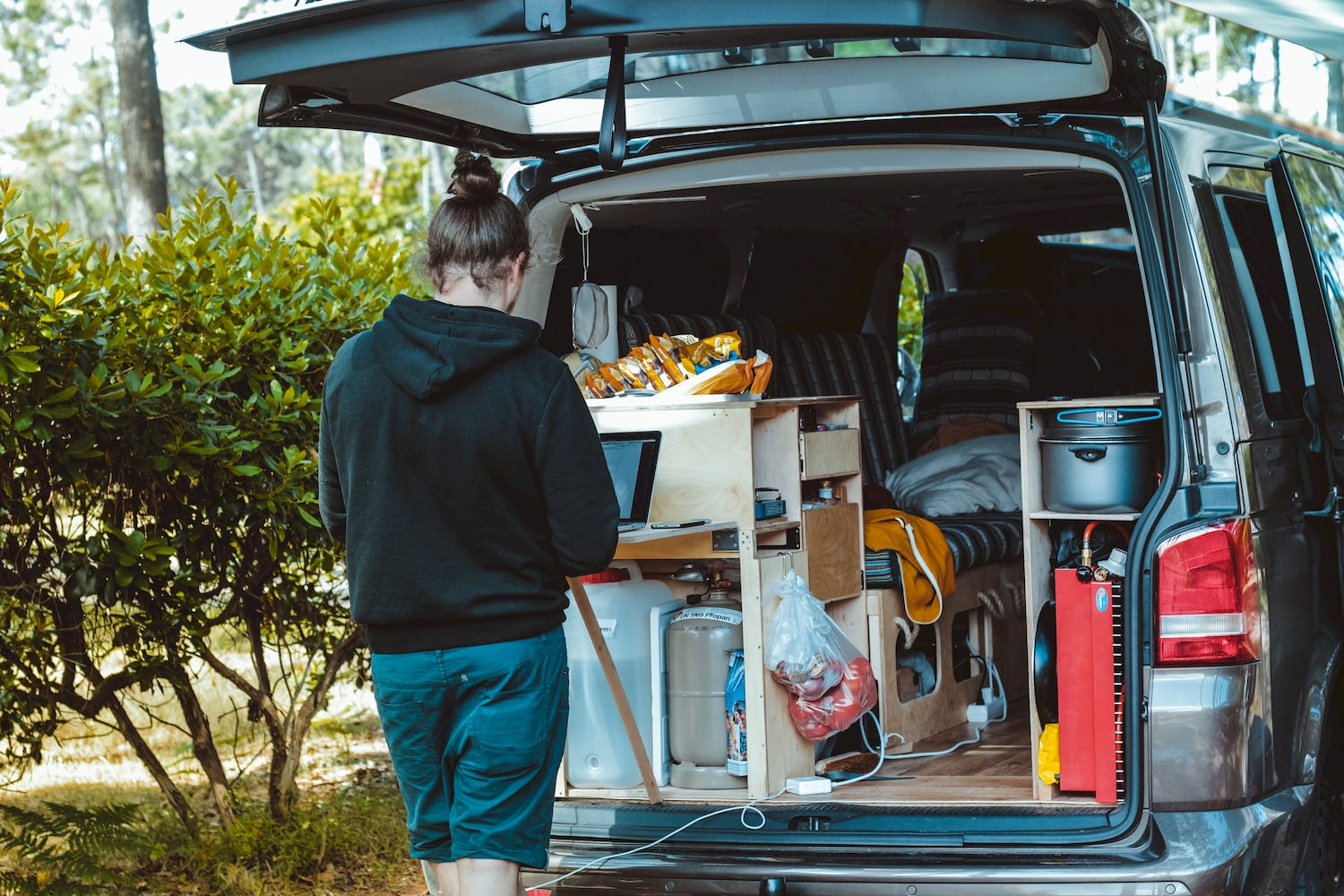 These seven van life blogs highlight different elements of #vanlife to provide a holistic outline of both the challenges and nirvanas of van life. These blogs range anywhere from advice from single women who are making sure they feel safe on the road, to navigating moving their entire family into a van and making a life of adventure happen.
Van Clan is a go to van life blog and resource for avid-travellers and van dwellers alike. It's helped create a community for those opting to pursue life on the road. The site includes detailed articles with subjects ranging from campervan gifts and destination guides to in-depth, build-out information.
If you have a family, but don't feel like you can uproot your life for adventure, this is van life blog will prove you wrong. Nomads With a Purpose is the blog of a family of 7 (5 kids included) who travel full time. They sold all of their stuff and moved into a motorhome in 2015 and traveled thousands of miles in the west. Check out their story and get insider info with road trip guides, fitness tips, and mottos for living a badass life.
What does it mean to be a woman exploring all on her own, embracing #vanlife and other solo travel? Women on The Road is a collection of stories and interviews with women in different walks of life pursuing their dreams of an alternative lifestyle. The van life blog hosts over 500 women's stories, art, and photography to make sure women are heard and get conversations going about the outdoor industry and environmental justice. Their goal is to have conversations that are "hard to start but important to have, and for stories that reveal we are not alone — even in our private journeys."
The Indie Projects is a van life blog that highlights the lives of a couple pursuing adventure in a self-converted Mercedes Sprinter Van. They have lived in vans and boats, always seeking an alternative lifestyle to keep them on their toes. Their blog includes helpful tips including info on van life cooking, exploring the alps of Norway, photography tips, and so much more to get van life going, and sustaining a life of adventure.
Mike Hudson, the wizard behind Van Dog Traveller, had a simple formula in mind to change his life: 1. Quit Job; 2. Build Campervan; 3. Travel. He did just that, and on his van life blog, he details how exactly he made his vision come to fruition. Hudson tracked his travels around Europe, mapping it all out for viewers to see his journey and even track his current location. He also details how he did his own van build. He discusses many how-to's including van mechanics, installing running water, installing gas for cooking and heating, and much more. This van life blog has it all for starting your van life from scratch and maintaining a happy life in a van.
Jakob is a German software engineer who converted a 1984 Mercedes-Benz into his full time home and office. He works remotely for a company called GitHub and has traveled to dozens of countries in both Europe and Northern Africa. He has since sold the Benz, and in 2018 started rebuilding an old military ambulance truck as his new mobile home. In his van life blog, Jakob shares expert advice on building a water system, a kitchen, laminating the shower and many other DIY build-out guides to make living in a van as comfortable as possible.
Most of us are on a budget, and with the cost of a van sometimes being over $80,000 and not including any custom builds, starting van life can be astronomically expensive. Ben and Katie bought an old Chevy van and converted it for less than $1,000. They spent three months travelling across the western U.S. and provide detailed advice on a variety of van life topics including healthy recipes while camping, how to stay eco-friendly on the road, road trip guides, and how to keep it all on the cheap. This van life blog is a must-read if you're taking the plunge.
---
This article about van life blogs was brought to you by Travellers Autobarn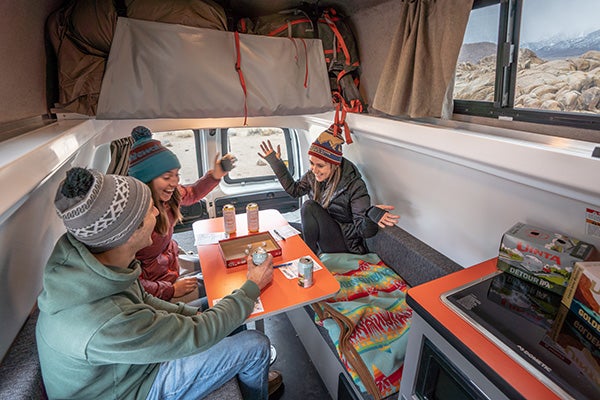 Travellers Autobarn rents vans for the best campervan trips
Popular Articles:
---

---