I know what I need in a campground.
It needs to be dog-friendly, because I never leave my dog, Sirius, behind. And it needs to have wi-fi, because I often work from the road.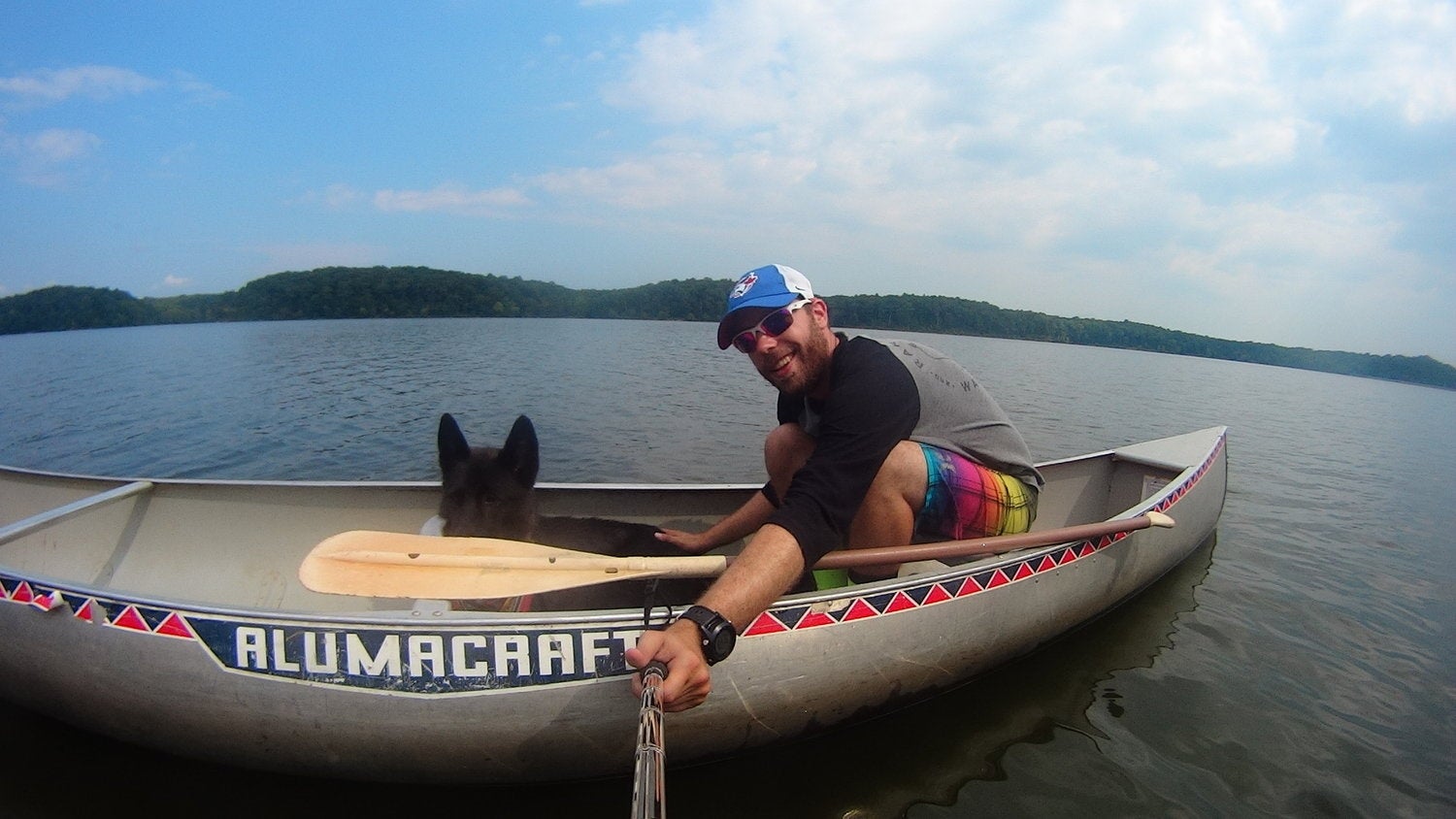 I've been using The Dyrt since the early days, and I'm thrilled to see their newest features include filters and Saved Campground Lists, both of which make it even easier to find and organize the campgrounds I wish to visit.
I used the Saved Campground List feature to map out my 2017 road trip. Now I can show this to friends when they ask where I went and where I camped! In the future, I can use Saved Campground Lists to find and organize campgrounds I plan to visit on a trip like this one.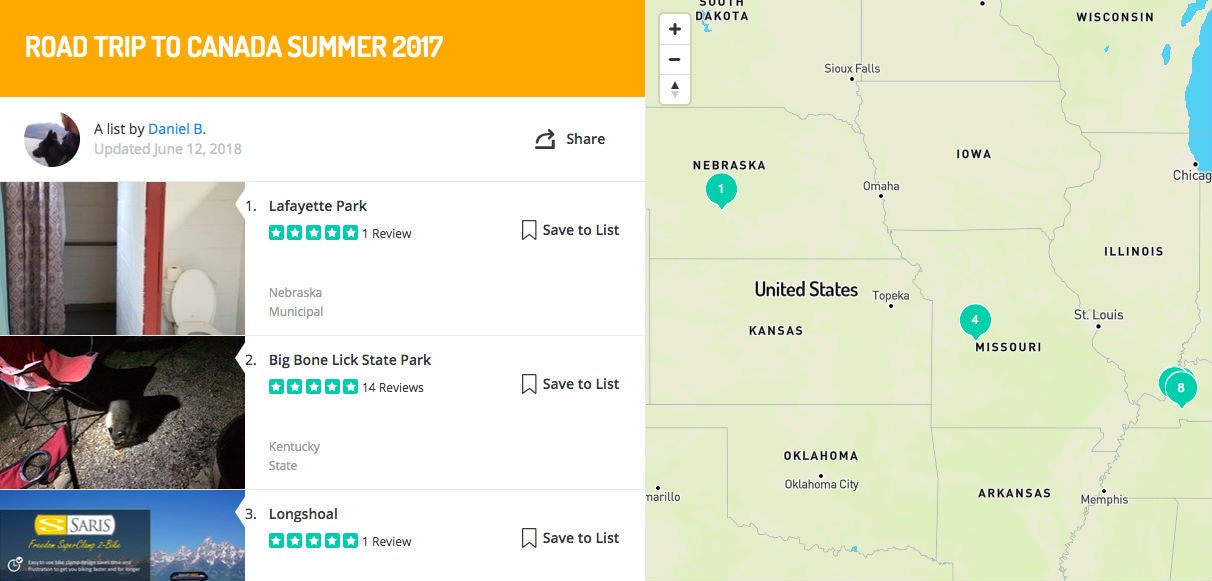 Check out the full list of campgrounds I visited on my 2017 road trip to Canada.
Using filters, it's super easy to find a campground that's right for you.
Need a quick reference for dog-friendly campgrounds around where you live? No problem! Use the "Pets Allowed" filter, then save the ones you like to a list. Are you about to embark on a road trip with your RV and need sites with electric hookups and a dump station? Use the filter function for the hookups you need, then save the campgrounds you find to a list.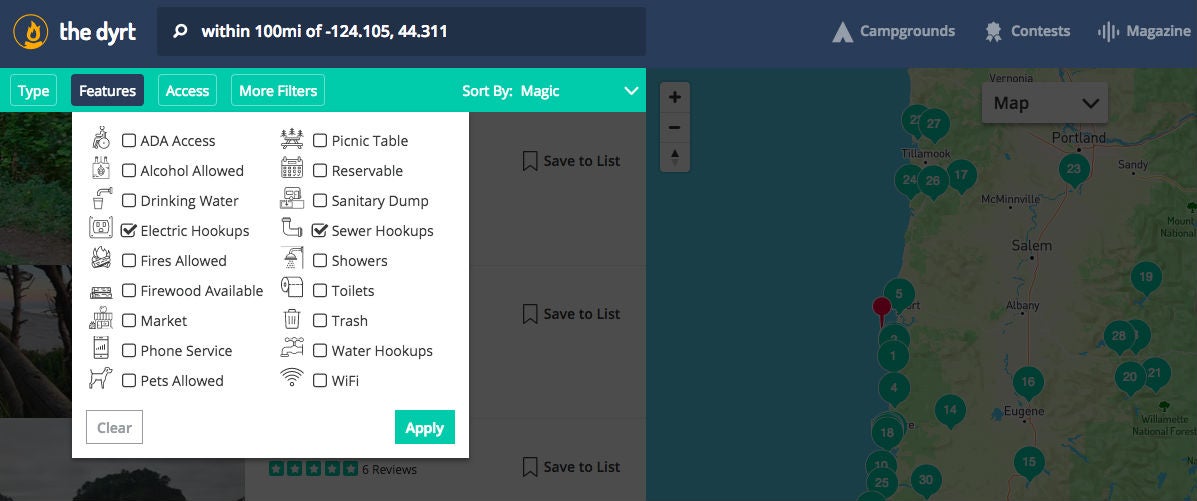 How to Use Filters and Saved Lists on The Dyrt
Here is a quick video that shows off the filter feature and how to save campgrounds lists:
Popular Articles: