This running playlist was brought to you by AfterShokz, the makers of out of ear headphones that keep runners happy and safe while listening to their favorite tunes along the trail.
---
While some runners enjoy the sounds of nature along the trail, others relish in running to the rhythm of their favorite songs. Music provokes energy and inspiration, so we've made a Spotify running playlist to help amplify your run with an eclectic mix of both classic and contemporary tunes. Using AfterShokz bone conduction headphones during your run is a great way to listen to your favorite jams without sacrificing your ability to hear traffic or other runners on the trail.
This Running Playlist Will Amplify Your Trail Adventure
Everyone's taste in music differs greatly, but we've compiled a playlist with upbeat songs to keep you stoked while running in rugged mountains, along forest-lined trails, or during sunset on the beach. We've chosen fun and quick-tempo sounds from the 50's and beyond to keep your legs moving. Enjoy!
---
This running playlist was brought to you by Aftershokz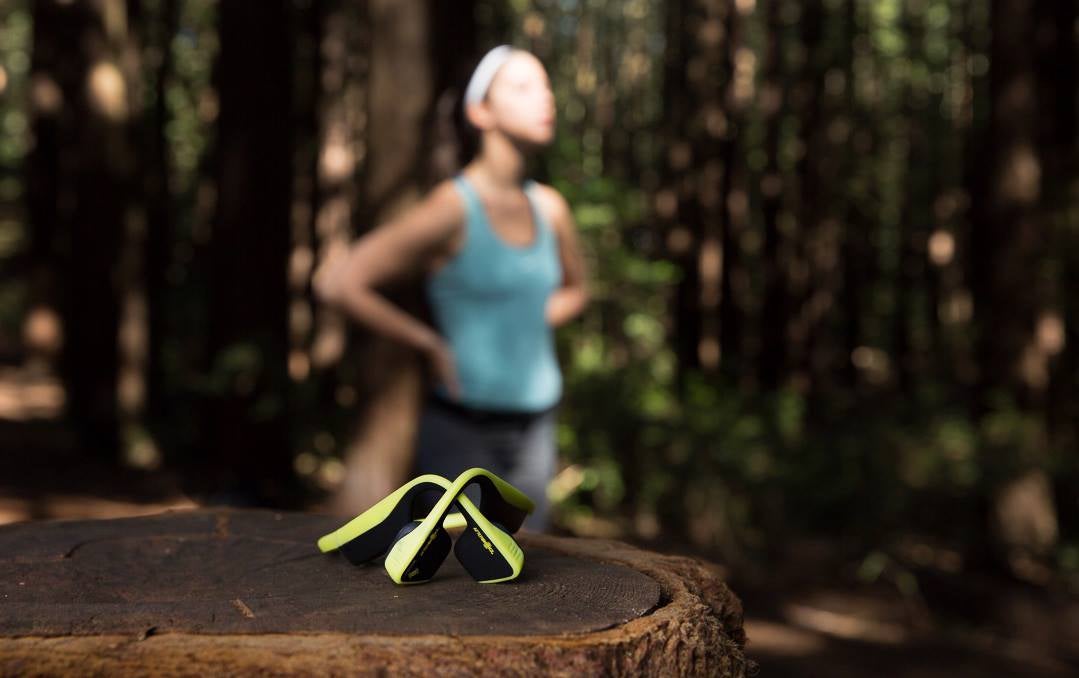 Aftershockz makes bone conduction headphones that keep runners aware on the trail while still enjoying their favorite musicians.
Popular Articles: