This article on jet lag remedies is brought to you by Liquid IV, whose hydration supplements include a groundbreaking electrolyte powder as well as the only natural sleep product on the market that uses Cellular Transport Technology.
---
If you're flying to your next outdoor destination, exhaustion could be a factor before you've even stepped foot outside. Jet lag can really slow you down, and if you've got big adventures planned, slowing down just isn't an option.
Jet Lag Remedies for Your Next Cross-Country Adventure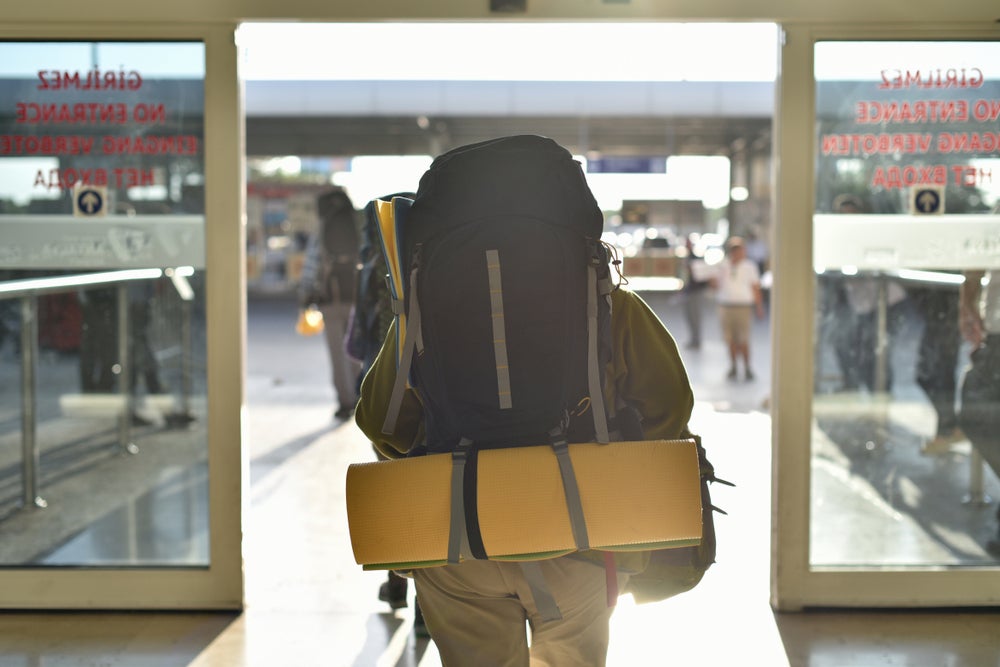 Fear not, adventurous flyer. There are tested jet lag remedies that outdoor adventurers swear by. Follow these steps for jetlag remedies, and you can hit that destination trail feeling relatively refreshed.
1. Nix the caffeine.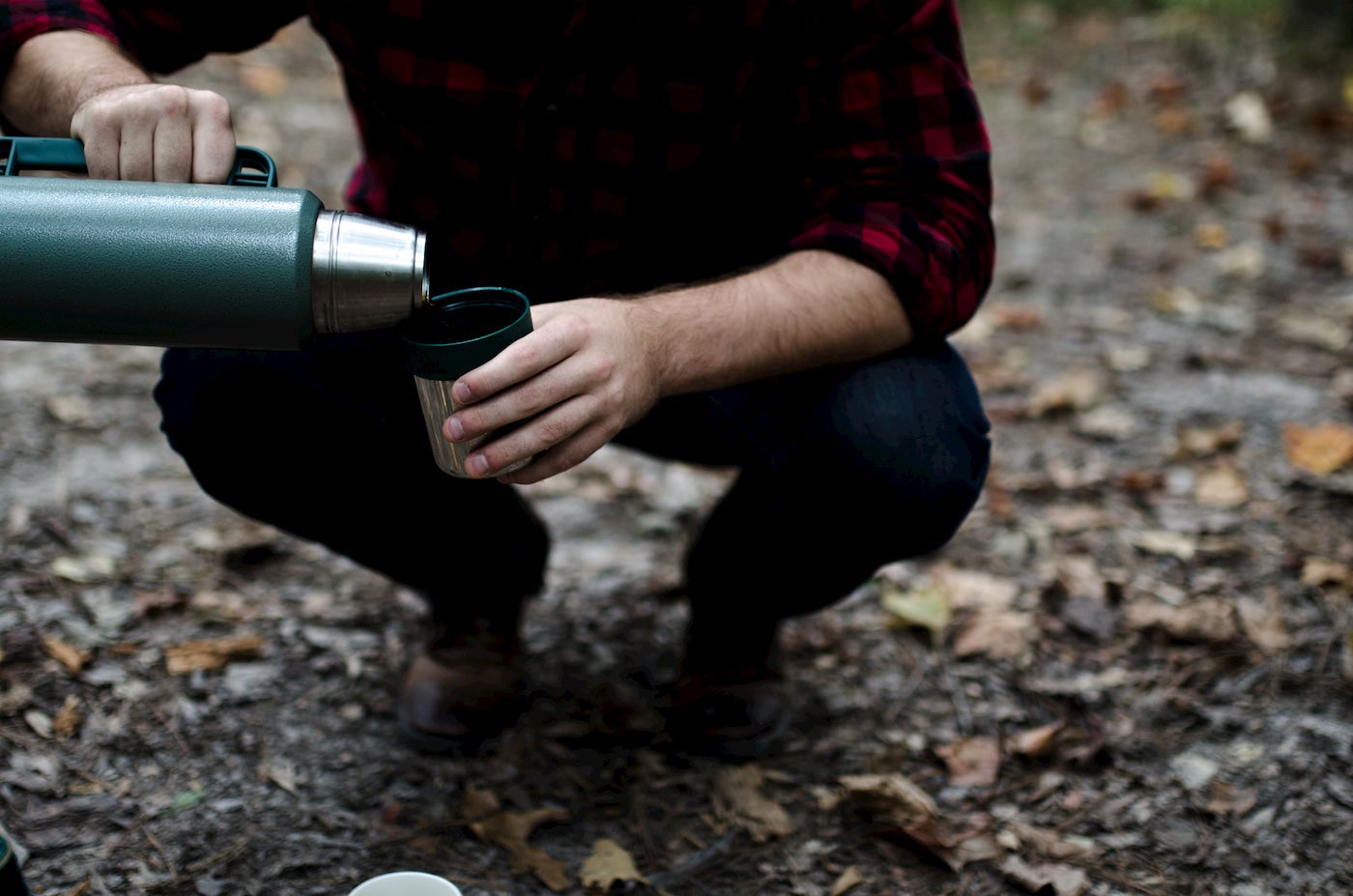 If you're already experiencing symptoms of jet lag, or you're expecting to be tired on the other end of your flight, it can be tempting to go right for your usual caffeinated remedies. Despite the tendency for most early morning airport-goers to reach for the coffee as soon as the plane lands, staying away from caffeine can actually benefit you in the long run. Studies have shown that flying at odd hours and consuming caffeine to counteract it can actually further disrupt your circadian rhythm, which in turn only worsens the symptoms of jet lag. Instead of going for a latte, try going for a healthy energy booster, like an orange juice or smoothie instead. It'll provide you with a bit of energy, but without the artificial assistance of caffeine.
2. Drink smarter.
It's old news at this point, but at the top of the list for jet lag remedies is a simple directive: stay hydrated. Although jet lag is caused by more than just not drinking enough water, hydration has a direct effect on how severe your symptoms may be. Before you jump on the plane, grab a water bottle (or two) or fill your backpack's water bladder, and be prepared to drink throughout the flight. Better yet, bring along a few packets of Liquid IV. Their rehydration solution is scientifically proven to hydrated 2x – 3x faster than water alone. Particularly on planes, where the cabin air is extremely dry, a natural, safe electrolyte drinks like Liquid IV can work wonders in helping your body to stave off the most severe symptoms of jet lag.
3. Try a natural sleep aid.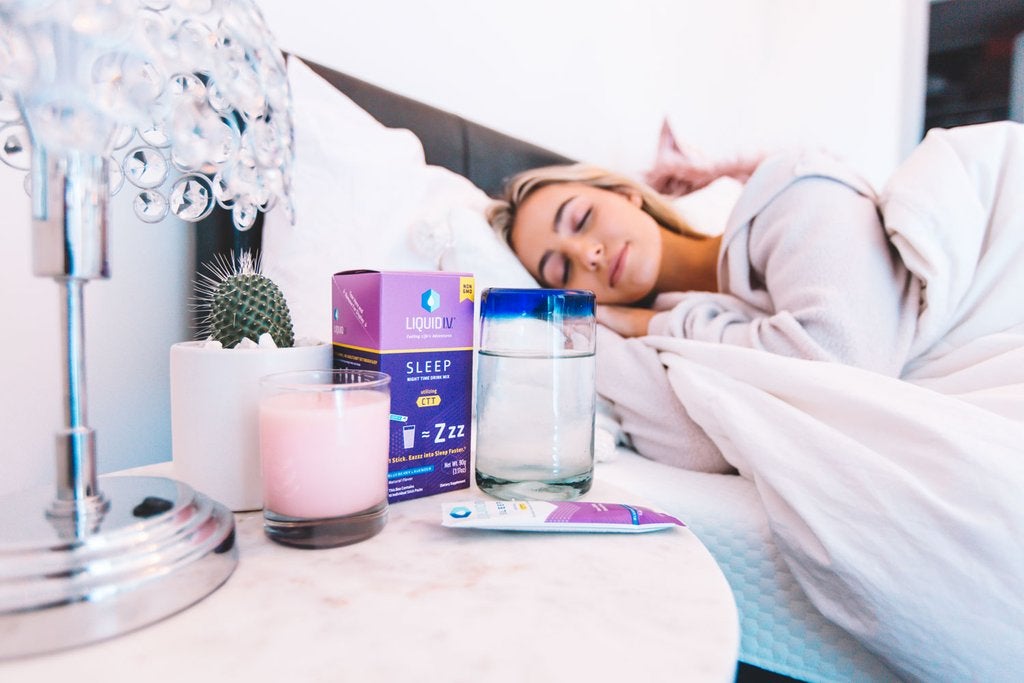 There's nothing worse than being stuck on a long flight without being able to sleep. For most adults, the size and cramped nature of an airplane cabin can create the least hospitable of sleeping spots. A natural sleep aid like Liquid IV Sleep can be a great choice if you're looking to get a few hours of shut eye before you land. Especially if you're taking a red eye, downing a glass of Liquid IV Sleep right as your taking off might help salvage your night's sleep and keep you fresh for the trail tomorrow.
As far as jet lag remedies go, getting some sleep is near the top of the list. Liquid IV Sleep uses the same cellular transport technology that their hydration solution does to transport key natural sleep inducers like Melatonin, L-theanine, and Valerian root into your bloodstream. Taking pills can be a hit or miss, and the rate of absorption can depend on a variety of factors, including how much you've eaten, your hydration levels, and your general health. Liquid IV Sleep's ingredients hit your bloodstream in as little as 15 minutes, making it the ideal option for fast-acting, all-natural sleep aids.
4. Limit light exposure.
One of the critical aspects of maintaining your circadian rhythm is limiting (or regulating) the amount of bright light you're exposed to, especially if you're supposed to be sleeping. There's nothing more off-putting to your body than being blasted by artificial lights at all hours of the evening. On the contrary, it's disorienting to wake up in the dark when you're expecting it to be morning.
If you can, set a schedule for your light exposure based on your travel plans. If you're traveling eastward, try to incorporate some exposure to morning light to help you adjust the later than usual time zone. If you're traveling westward, try to expose yourself to evening light, as it will help you adjust internally to an earlier than usual location.
5. Check the time of your destination, and try to synchronize yourself to it early.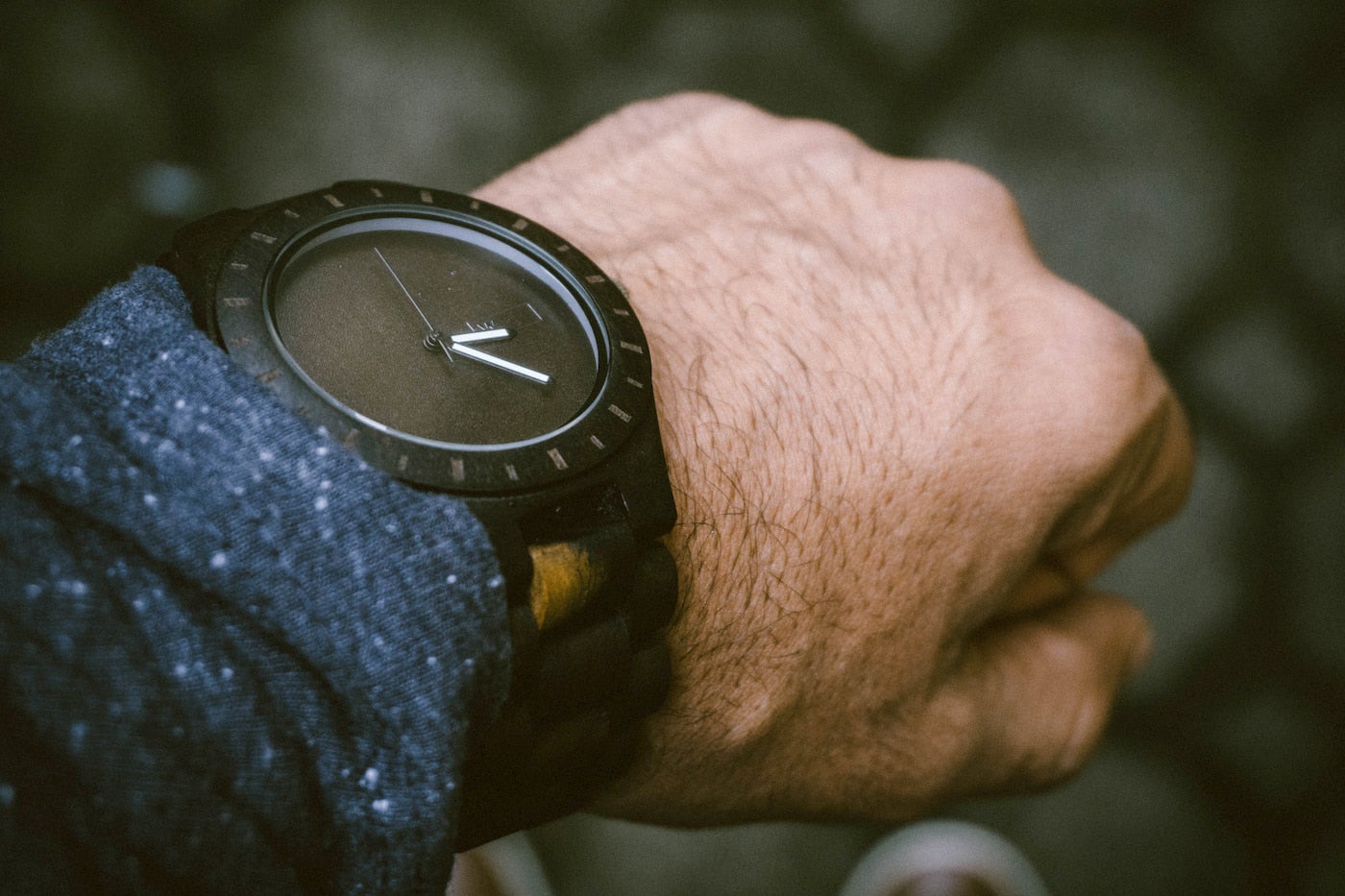 If you're going right from the plane to the trail, you may want to spend a day or two prior adjusting to your new time zone. If it's only a few hours difference, try living for a day or two on that time zone. While you're on your flight, resist the urge to sleep if it's during the morning or day, and try to get some shut eye if it's night (or if it's supposed to be night!). Preparing for your trip by adjusting to the time zone early can work wonders down the road, and this method works as one of the most effective jet lag remedies when done correctly.
6. Time your meals, and focus on nutrition.
This might be the hardest of all the jet lag remedies on our list. Airports are a haven for snackers, and if you're anything like the typical American traveler, a large part of your airplane activity might consist of munching on your favorite treats. Instead of going straight for the Flamin' Hot Cheetos when things get boring, try planning your meals ahead of time, and, if you can, eat a large meal just after you land (especially if you land in the morning).
If you are prone to snacking and want to avoid splurging for the potato chips, bring along a couple of healthier choices, such as a dried fruit, a handful of almonds or nuts, and, if you must, a square or two of dark chocolate. If you're on an extended flight with a meal service, do your best to select the healthiest choice, and don't be afraid to decline in the case that something doesn't quite suit your nutritional needs at the moment. Feel free to bring your own meal on board as well!
7. Know the signs and tackle them early.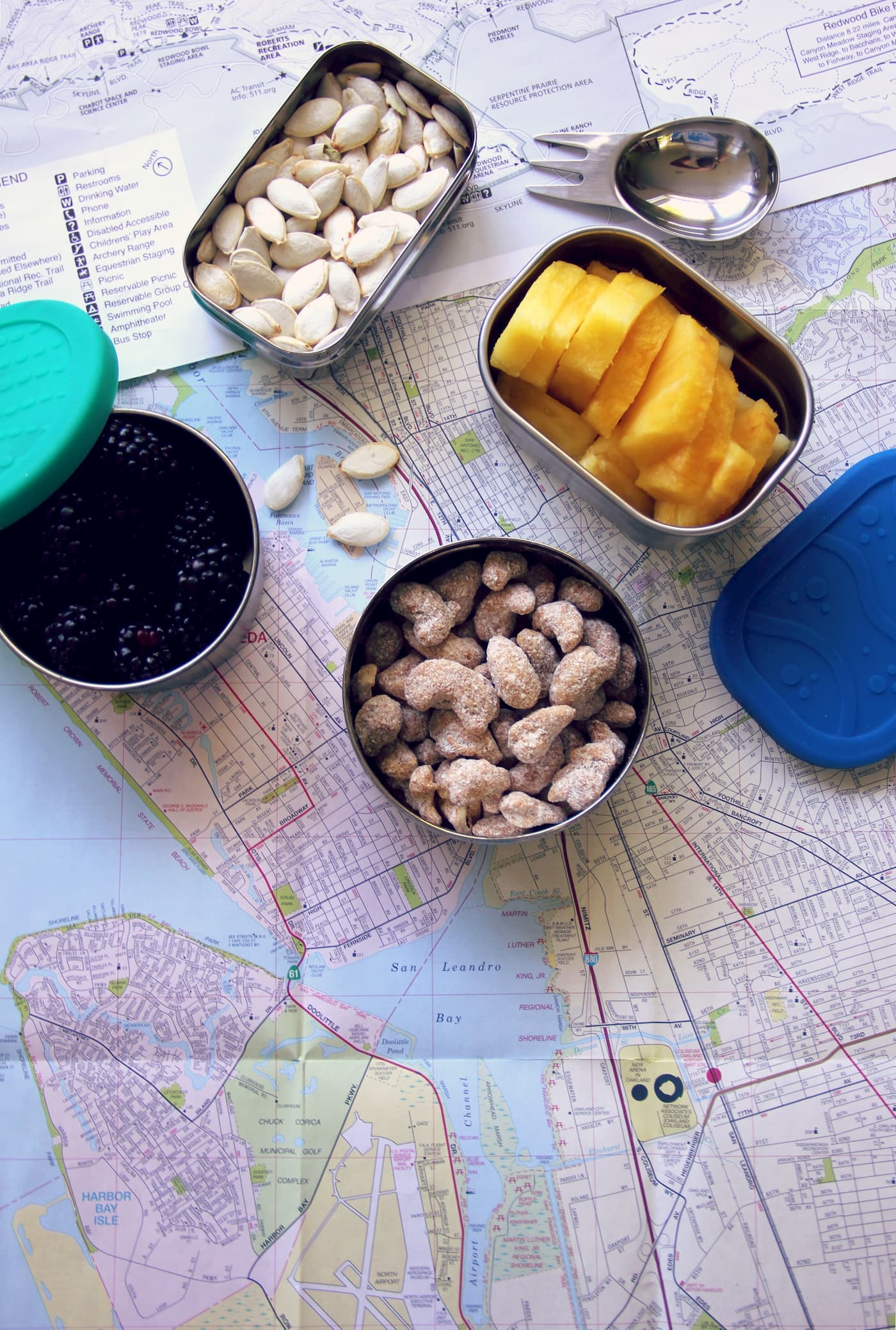 Sometimes, the best defense is a great offense. If you can, try to keep a close pulse on your potential jet lag symptoms, including everything from how to tell you're dehydrated to understanding when you might need to sleep instead of another snack. It may sound simple, but one of the best natural jet lag remedies is to be proactive about your nutrition and hydration instead of waiting until the onset of symptoms.
Just like with dehydration, by the time the symptoms of jet lag manifest, it's usually too late to fully correct them. Taking the active approach to your next flight by packing healthy snacks, a source of hydration, and (potentially) a sleep aid will help you in the long run and help actually prevent jet lag from setting in at all.
---
This article on jet lag remedies is brought to you by Liquid IV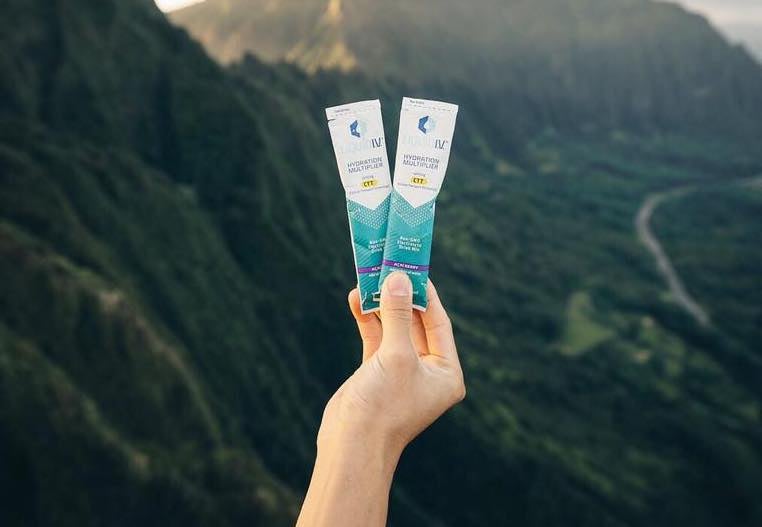 Liquid IV's blog is full of hydration wisdom, from the causes of dehydration to the age-old hydration question: what are electrolytes? Visit Liquid IV's blog and expand your hydration horizons today!
Popular Articles: