At The Dyrt, we share camping tips from our community of campers and campgrounds. With so many campers staying home, we continue to share this info so you can plan future camping trips across the U.S.
---
Many of us outdoor fanatics love REI, but we don't always think about the reasons why. REI's design process, how they maintain sustainability in their products, and the inclusive choices they make to please a mass audience of outdoor enthusiasts are just some of the reasons why they maintain such a great reputation.
Designer Amy Marks joined the camping gear design team at REI in September 2018 with a sharp eye for innovative design and a passion for creating sustainable outdoor products. Working for REI has taken her to China to visit REI manufacturing factories and allowed her the opportunity to test new gear in the field. To get a sense of this, we chatted with Amy Marks to get an inside look at her personal experiences working as a gear designer at REI.
Design in the Outdoors: A Conversation with Amy Marks, REI Gear Designer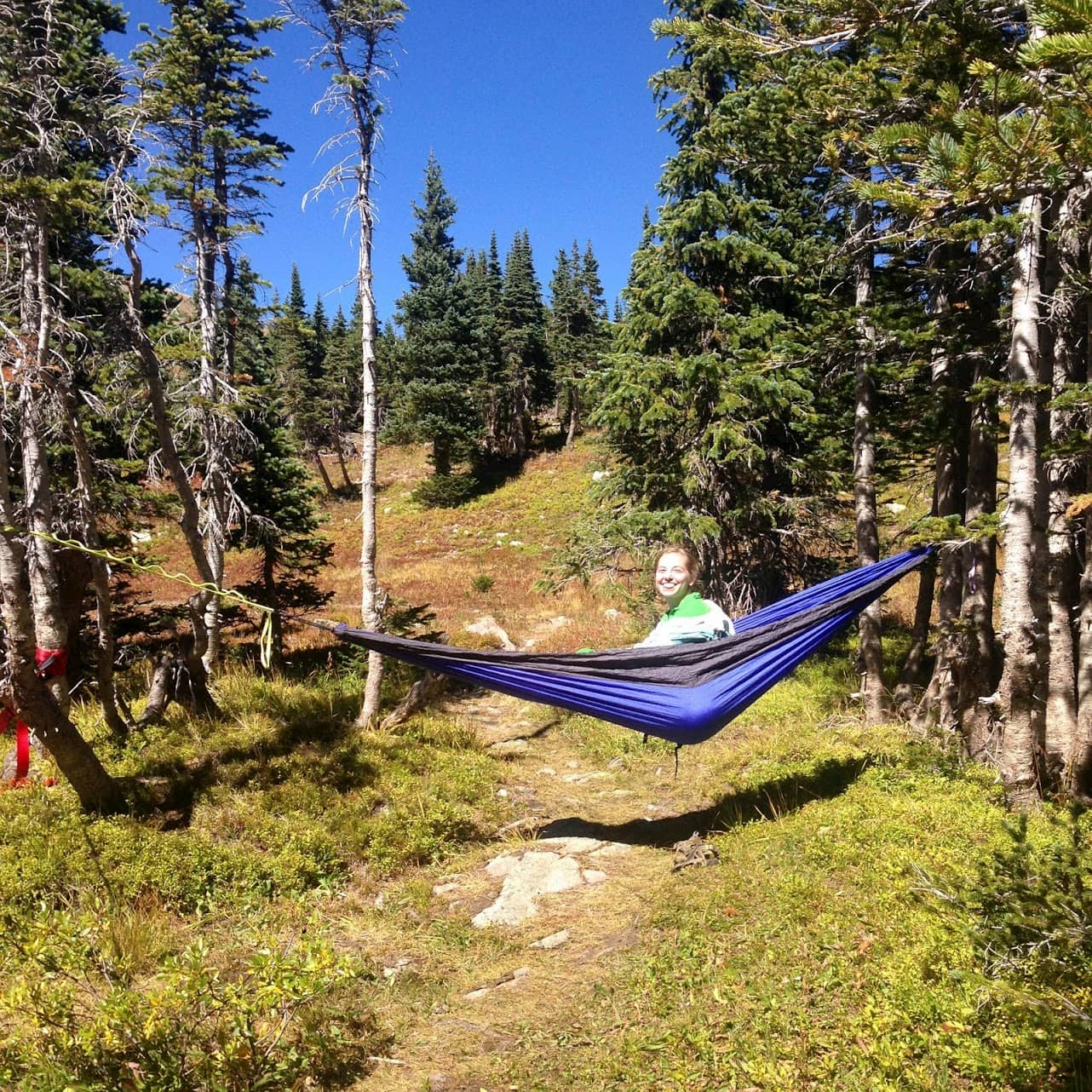 The Dyrt: Can you start by explaining your job briefly?
Amy: I work at REI's headquarters which is based in Kent, WA (20 mins south of Seattle). My division is called Co-op Brands, which means we work on all of the products you see in our stores with an REI Co-op label. This includes apparel, gear, bicycles, and even the fun little items such as REI bandanas and pins.
My team is responsible for camping gear, which covers products like tents, sleeping bags and pads, and outdoor furniture. It takes a big team to produce our products! If I were designing a new sleeping pad, I would be coordinating with my design leaders, partners who specialize in product management (deciding what to make), product development (helping with technical details and coordinating with factories), test engineers, material designers, sourcing specialists, graphic designers, color and print designers, and many more talented people.
Is there anything special about REI compared to other places you've worked?
Yes. REI is special because we are a member-owned co-op, which allows us to be a values-driven organization. Over 70% of our annual profits are invested back into our communities through member dividends, employee profit-sharing and retirement, and giving to nonprofits.
The co-op structure allows us to make bold choices that may compromise short-term profits because we think they are the right thing to do. The OptOutside campaign was a great example of this. Deciding not to use certain materials in our products to meet the co-op's product sustainability standard requirements is another.
"At the top of my list as a designer is creating great, durable products that will be useful and desirable for a long time."
As a designer, it is interesting to work at a house brand versus a wholesale brand. Because our gear is only available at REI, we can really focus on who our customers are—REI members! We follow a co-operative design process where we test our gear alongside store employees and members to make sure our products are working for the people who'll be using them. As a brand, we strive to equip real people with gear that is trustworthy and purpose driven. We try to break down barriers like cost, activity level and size to get everyone outside.
What led you to REI's gear designing team?
I went to the University of Cincinnati's DAAP school of design. During my time at school, I was fortunate enough to work for a variety of companies specializing in medical devices, outdoor bags, and technical apparel. I've also worked in several national parks in Colorado and Alaska which helped me learn to love wild places and find my own ways to enjoy them. I am very lucky that these experiences prepared me for my current role at the co-op.
"The co-op structure allows us to make bold choices that may compromise short-term profits because we think they are the right thing to do."
Can you tell us a bit about the design process at REI?
The design process can start in several different ways: it could be an employee with a brilliant idea, a strategist looking for fresh opportunities in the marketplace, or even a request from our members. A lot of the early work happens before I become involved, with leaders meeting to plan, determine feasibility, and start to envision how our new products in gear, apparel, and bikes will all be part of a single story. Each season we seek inspiration from a relevant concept to keep the creative teams on the same page.
When I start brainstorming for a project, I like to begin by doing research. This could take many forms from working formally with our Insights and Innovation team, to participating in a new activity, to visiting an REI store to speak with our experts about what kind of conversations they have with customers around certain types of gear. I like to take notes, and the most important tool I use to capture ideas is sketching. Not every process is the same, but throughout the season you might see me working with my partners to build prototypes and perform lab tests, trying out samples in the field, creating 3D models, working with developers to understand manufacturing constraints, and asking my teammates to critique my work. Creating products is really hard and takes a big team! There can be a lot of messiness, but things click into place over time.
What challenges do you face while making products for a mass market of outdoor enthusiasts?
Great question! We are constantly trying to understand what our customers want out of their gear, and how to deliver it in a way that honors what is important to them. Holding ourselves to a high standard of quality, sustainability, and value is a constant balancing act. Our members can tell when all of this is in balance, so we need to listen well in order to improve season after season.
Are there any designs / products you are able to talk about that you feel particularly excited about or proud of?
Although I can't get into specifics, I've been doing some behind the scenes work on sleeping pads that I am excited about.
What's been one or a few highlights of working at REI so far?
I've had many great experiences at REI such as traveling to factories, attending in-home customer interviews, and creating unique prototypes. Something I appreciate every day is my vanpool! It's like a carpool but our vehicle is a 12-passenger van that is rented to us by the county as a special public transit option. There are folks on the van who do all kinds of work, both at REI and elsewhere. I always learn from my vanpool-mates during our commute which is a lovely way to start and end the day.
"Holding ourselves to a high standard of quality, sustainability, and value is a constant balancing act."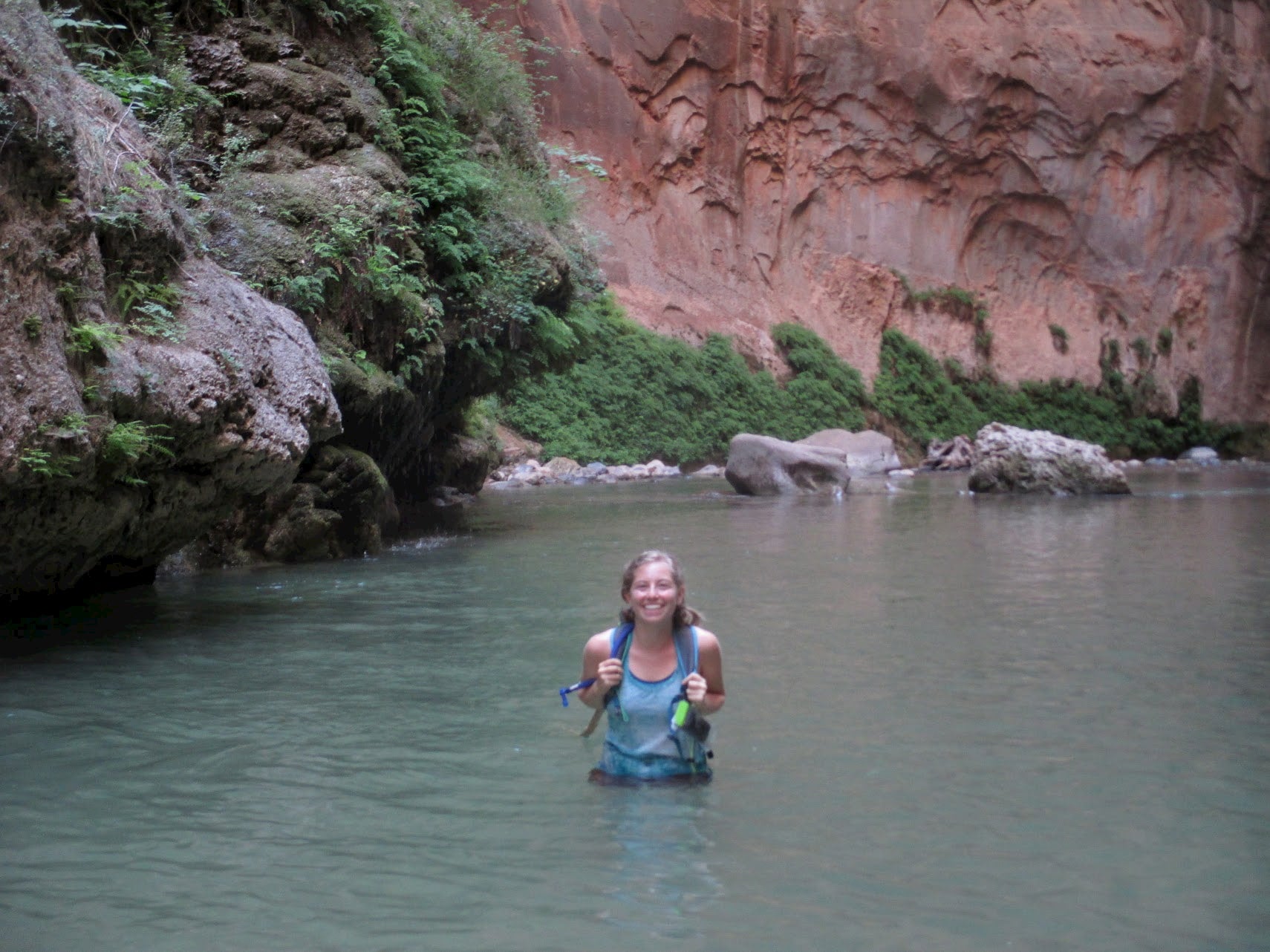 Does REI do anything special to help minimize waste in their designs?
This is a big question! The answer is yes. At the top of my list as a designer is creating great, durable products that will be useful and desirable for a long time. We never want to create products that will quickly turn into waste because they lose performance, break, or even go out of style. Beyond that, waste can mean so many different things and our product sustainability team helps everyone at Co-op Brands think broadly and systemically about waste reduction. The best place to learn more about our product sustainability practice is by reading our stewardship report that's available online and updated after our annual meeting each spring.
Popular Articles: