Reel Rock, a festival of short climbing movies, is currently touring the country. Find out when it's coming to you! 
---
For decades, climbers were a sub-culture, a specific specimen of human, scraping together an existence on leftover food from Yosemite diners and sleeping beneath boulders to hide from park rangers. They were avant-garde troublemakers, living in vans or trucks to eke out more hours in the mountains.
Climbers are still many of these things (I can attest, as I write this from my converted Ram Promaster, parked outside the climbing gym). What's changed though, is simply the number of people who are interested in the sport.
This past year, Free Solo set a documentary record at the box office. People who had never heard of "free soloing" were wiping sweaty palms on their jeans in theaters across the country, completely enthralled by the intensity of what was happening on screen.  If you were captivated watching Alex Honnold cling to next-to-nothing while climbing 3,000 feet of El Capitan without a rope, and enjoy the adrenaline spike of watching crazy people do terrifying things, then you'll love the films at Reel Rock, a festival of four rock climbing films playing across the country.
Reel Rock: A Celebration of Athletes in the Outdoors
Reel Rock began 12 years ago when two producers combined their creative energies in one dedicated climbing film tour. Josh Lowell and Peter Mortimer created the space for climbers to gather and celebrate recent accomplishments. What started as an underground film tour has now become the gathering point of a community, and a chance for even more people to discover the sport.
You don't need to know what "double-dyno-to-a-micro-crimp" means in order to enjoy this years' selection. The four films capture aspects of the human experience. They'll put you on the edge of your seat, wondering what happens next. Not to mention, rock climbing tends to take place in stunning outdoor places. The films are spectacles of both extreme athletic accomplishments and the overwhelming beauty of the places in which they climb.

Many events serve double-duty as fundraisers for local non-profits. The screening I attended benefitted the Salt Lake Climbers Alliance, an organization that advocates for land access, trail maintenance, and bolt replacement in the Wasatch.
On the docket this year are films that celebrate how far athletes are pushing the sport (Age of Ondra), the newest addition to climbing facilities and latest climbing trend (Up to Speed), traditional expedition style climbing (Queen Maud Land), and a newly developed crag in a remote corner of the world (Valley of the Moon).
As climbers gathered on the mats of Momentum Climbing Gym to watch this years' Reel Rock on a pull-up projection screen, I looked around at the broad range of humans sharing the space. Kids sat on the laps of adults. A young man sat perched in his hammock, clipped to bolts on the wall. A group of college-aged friends cracked open beers and lounged in their Crazy Creek chairs while one contorted his body to show a series of moves on his project. I waved to my friend who'd just entered and we set up to enjoy the show.
From Antarctica to Jordan, Russia to Japan, these climbing films spanned the globe to capture adventure on rock, ice, snow, and polyurethane (the composite indoor climbing holds are made of).
Age of Ondra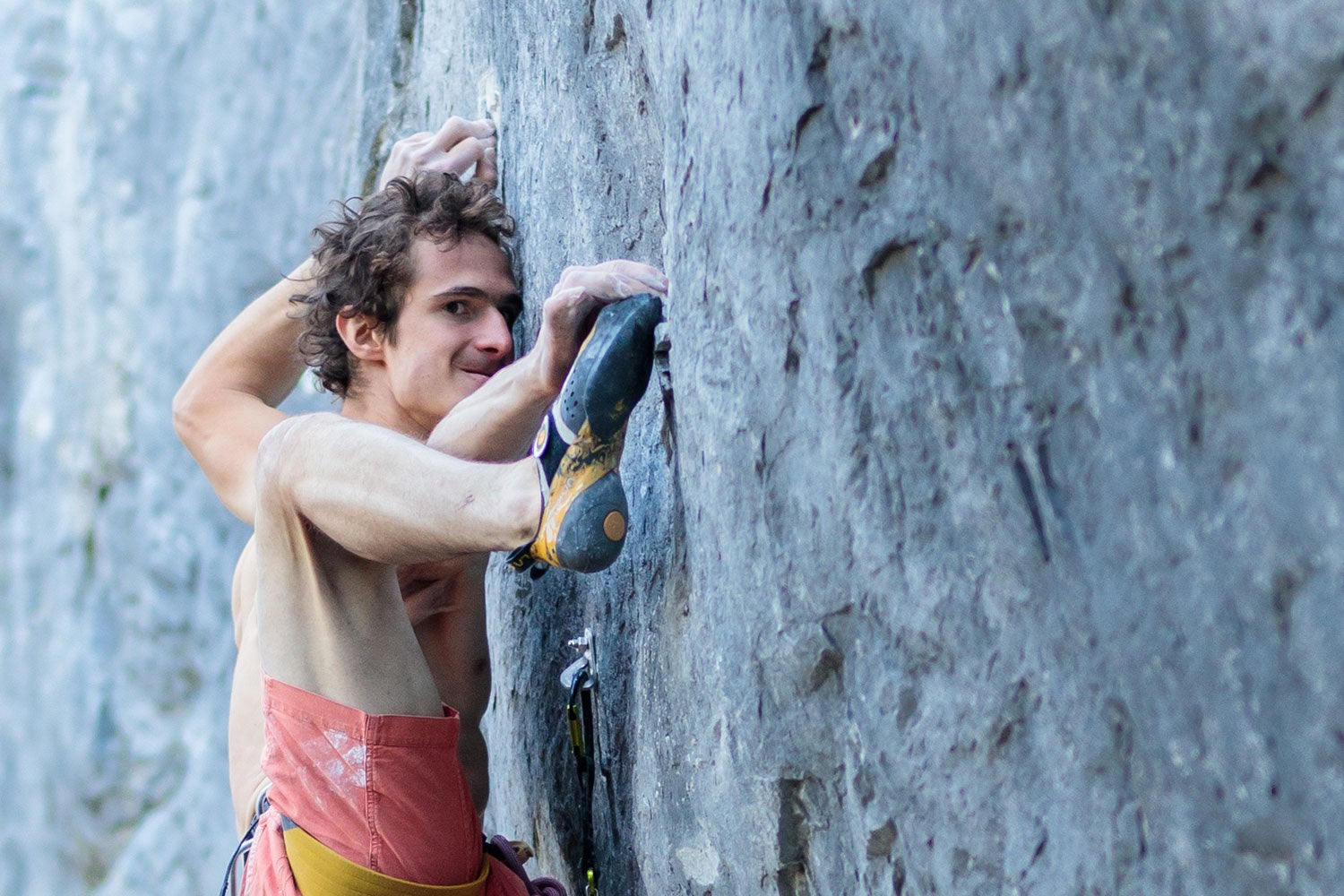 Reel Rock 13 opens with Age of Ondra, a film dedicated to the determination of the world's strongest climber. Last year Adam Ondra sent Silence, the hardest established route in the world, a 5.15d sport climb in Norway's Flatanger Cave. This film, however, chronicles the climber as he attempts to climb a 5.15a, without falling, on his first try. It's bold, but that's Ondra.
What might be most notable about his hell-bent drive to flash a 5.15a is his approach to climbing in general. He's a 'student of movement' with no time to care what others think. Scene after scene, we see Ondra, contorted on the floor, acting out each move of the route he's attempting to flash. It's oddly intimate, strange to watch, and above all else, inspirational.
Valley of the Moon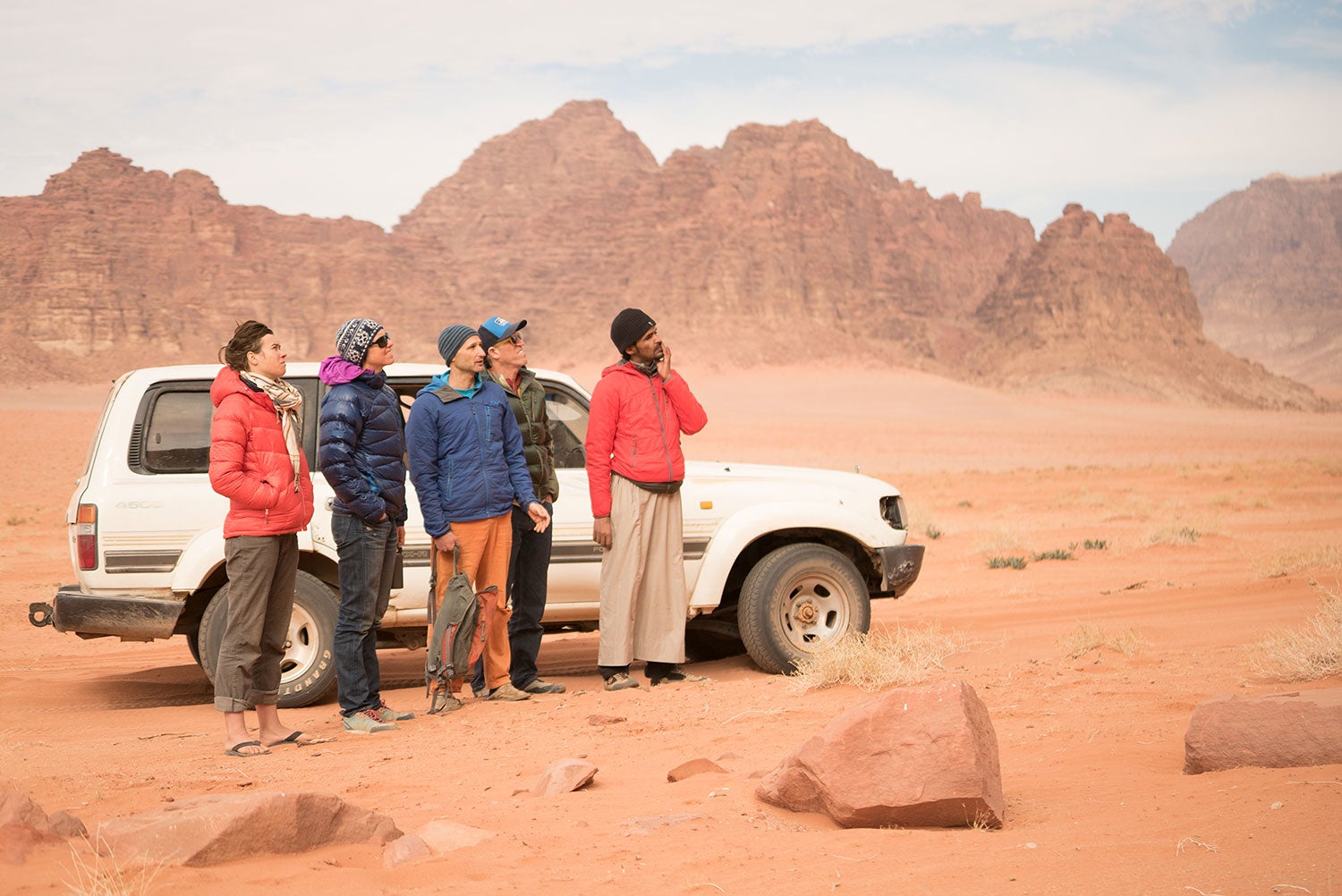 After watching Ondra attempt climbs in Norway, Spain, and Canada, we transition to Valley of the Moon, a film set in an arid and red locale we've often been taught to fear. Wadi Rum in Jordan is a growing eco-tourism location in the Middle East. Travelers come to rock climb and trek beneath sandstone massifs that jut out of the desert floor. Film producers use Wadi Rum as a set location for Mars, and tourists come to relax at luxury camps or embark on camel safaris.
The film crew of Valley of the Moon came for neither, but instead to spend days, weeks, months, and years, drilling bolts into the sandstone walls in an attempt to establish multi-pitch climbs on the desert monoliths. Israeli climbers Eliav Nissan and Elad Omer work with local Bedouin guide Mohammad Hussein to establish "Sultan of All Free Warriors" an 1800',15-pitch expedition. The film focuses on their attempt to climb the route with the help of American climber, Madaleine Sorkin.
Up to Speed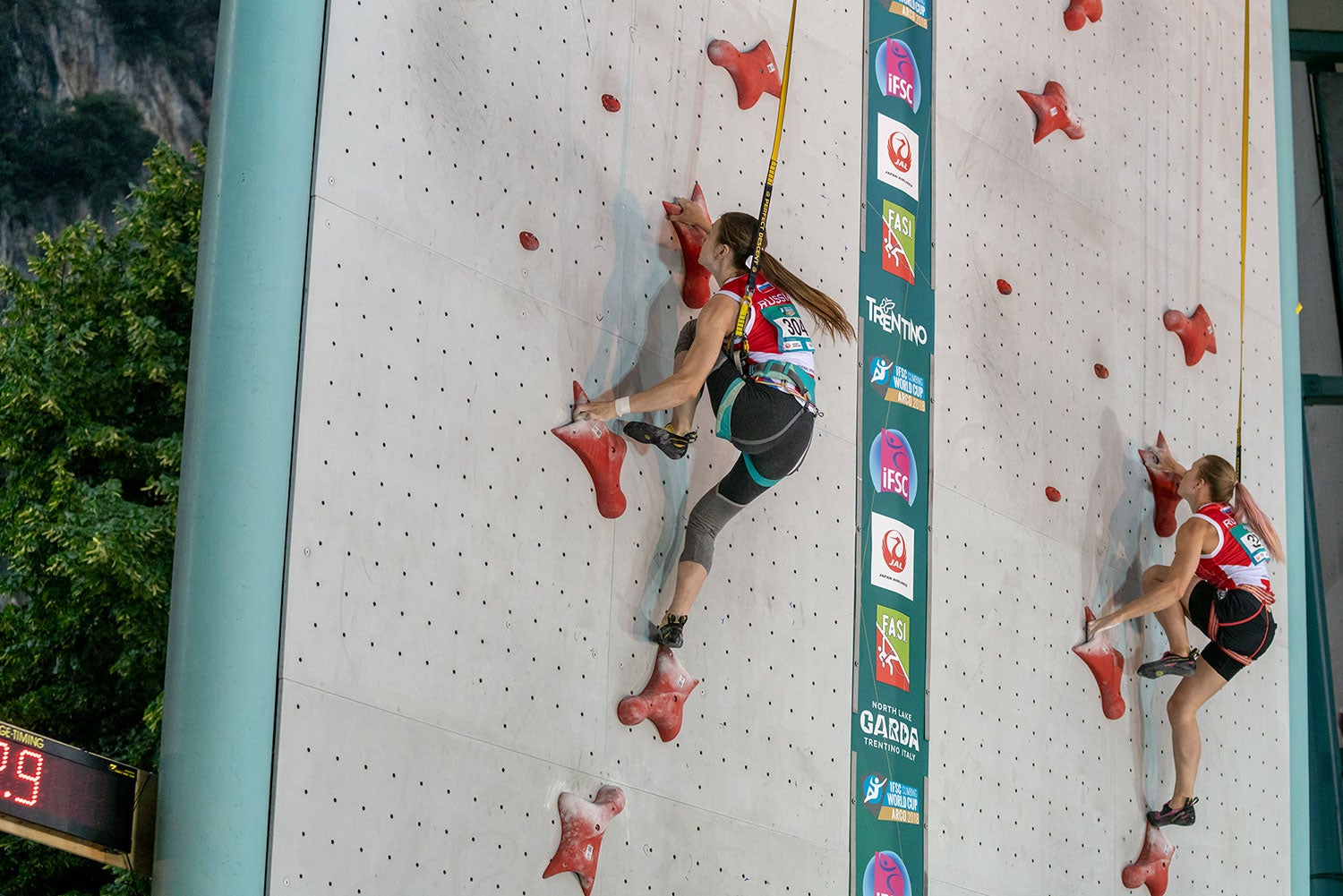 I wanted to see the third film most: Up to Speed. Since the Olympic committee officially included climbing as an Olympic Sport in the 2020 games, many climbers have been training for the three disciplines of competition: sport climbing, bouldering, and speed climbing.
Speed climbing routes are the same no matter where in the world you climb them. The standard competition route is composed of 17 powerful moves including hand-foot matches, that when practiced repeatedly can be done in 5.48 seconds (as proven by the world record, held by Reza Alipourshenazandifar of Iran). Each hold is manufactured in Grenoble and sent to gyms across the world.
Queen Maud Land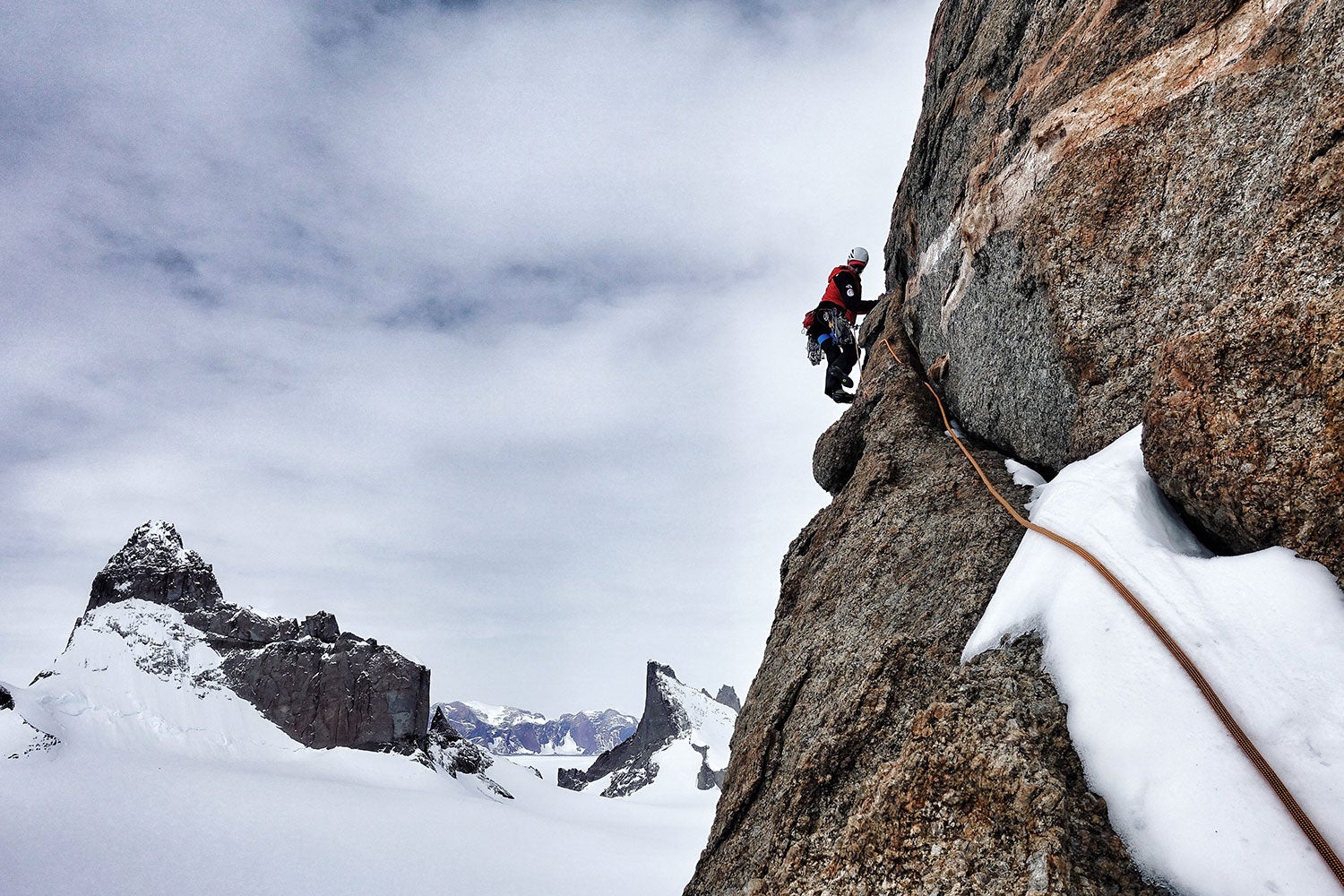 Rounding out the tour is a hilarious and daunting expedition to Queen Maud Land, a remote mountain range in Antarctica. Funded by The North Face, climbers Savannah Cummins, Anna Pfeiff, Alex Honnold, Cedar Wright, Jimmy Chin, and Conrad Anker set out to tackle first ascents on runout, chossy, down-right scary routes. At one point in the film, Wright says, "I feel like we're not meant to be here."
Guaranteed, if you enjoyed Honnold as he defied gravity in Freesolo, or Caldwell and Jorgensen as they dedicated six years to climbing the Dawn Wall, you'll enjoy every second of Reel Rock 13.
Upcoming U.S. Showings of Reel Rock 13
Ketchup, ID: January 10
Northville, MN: January 16
Salem, OR: January 16
Fayetteville, AR: January 17
Portsmouth, NH: January 17
Helena, MT: January 18
Ann Arbor, MI: January 19
Sacramento, CA: January 19
San Luis Obispo, CA: January 19
Cedar Rapids, IA: January 24
Visit Reel Rock's official website for even more showtimes, details, and to purchase tickets.
Popular Articles: