This article on purchasing vintage campers was compiled by RV Trader.
---
A vintage camper has the ability to transport us back in time. They have an undeniable charm and are all the rage right now—which is why so many consumers are interested in purchasing them. But the real question is: Is a vintage camper the right choice for you? Before you claim a little piece of history, there are a few things to consider when buying vintage.
7 Things to Consider Before You Purchase a Vintage Camper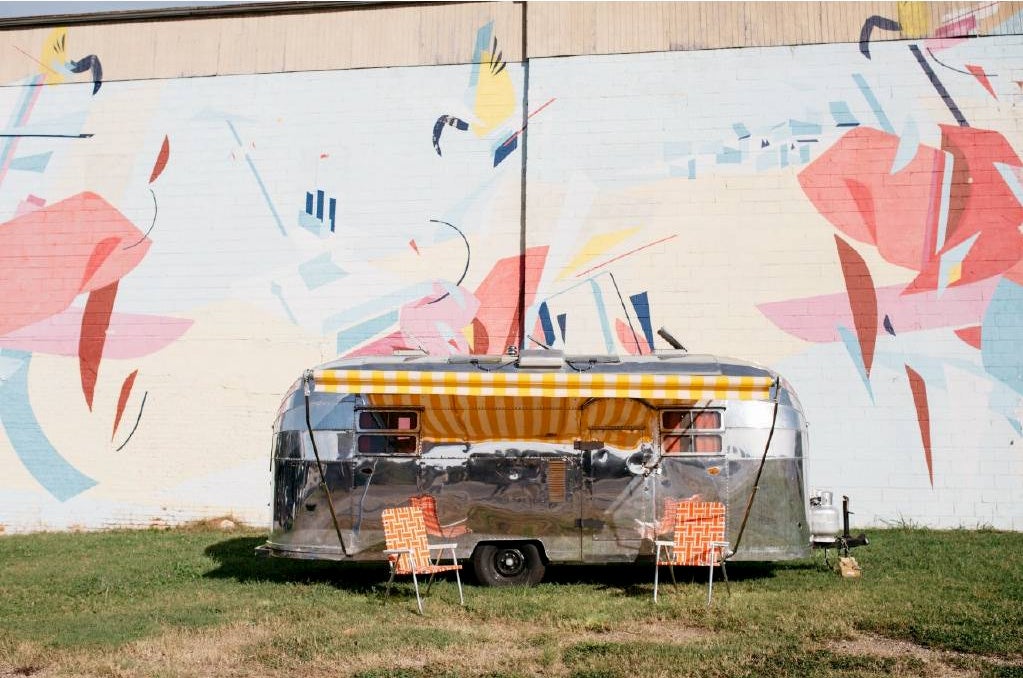 1. Determine usage level
Before you buy, it's important to ask yourself how you'll be using your vintage camper. Are you planning on taking short weekend getaways or cross-country road trips? You'll want to determine what you'll be using your camper for so you can decide on proper size, quality, and length to best fit your RVing needs. If you're planning on parking your unit at specific campgrounds or RV parks, you'll need to see if they have any restrictions on vintage units.
2. Gauge your budget
It's time to empty out the piggy bank to see what finances you are working with before buying a vintage camper. If you are buying a fully restored camper, you might be looking at a higher price up front but this could minimize future repairs in the long run. On the other hand, buying an older model can definitely be a more cost-effective option. But if you plan on renovating your camper, you'll need to be prepared for any surprises that come up in the process.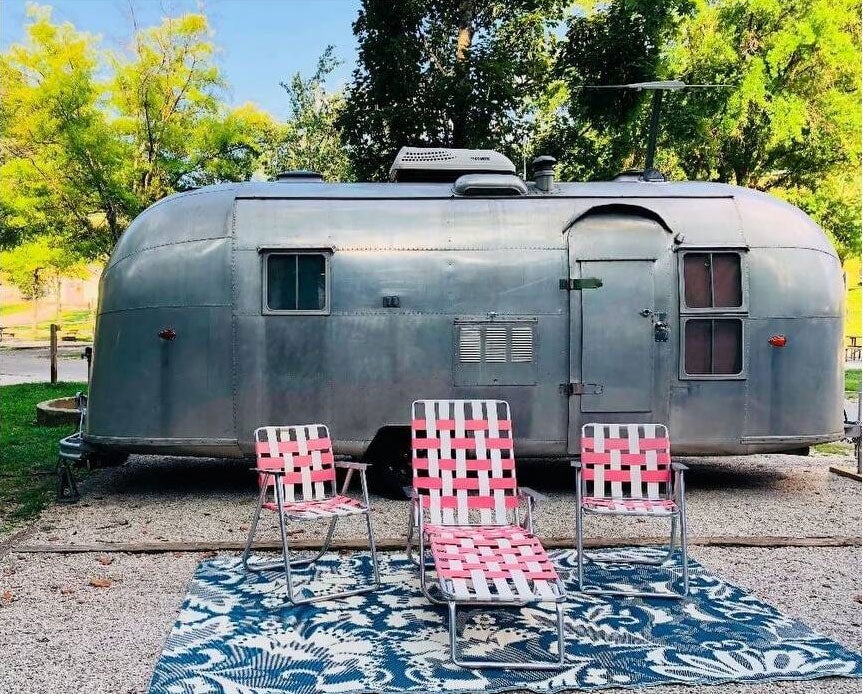 3. Keep an eye out for water damage
We'll say it louder for the people in the back: LOOK FOR WATER DAMAGE. When buying a vintage camper, you need to inspect the unit very carefully because the sad reality is, most vintage models have water damage that can be easily hidden. If there's too much water damage, there's a chance the whole unit will need a complete renovation. Anyone else hear a cha-ching? Fixing water damage can cost A LOT of money so here are the big things to look out for:
Ripples on the interior walls of the camper
Water stains
Repainted walls (some sellers will try to mask the water damage by painting)
Floor leaks/rotting
Window and ceiling vent leaks
---
Prepare for your next adventure in your vintage camper by downloading maps. The Dyrt Pro lets you download maps and campgrounds without cell service. "My alternative to using pro would be to drive back out to cell service".
---
4. To DIY or Not to DIY?
This is an important question to ask yourself before you consider buying a vintage camper. There are many vintage RVs on the market that have already been completely renovated and restored, so if you're looking to eliminate the DIY work, those units might be your best option. If you're toying with the idea of buying a true vintage camper, you'll want to assess your ability level and the time, money, and energy you want to spend on fixing up an older model. Renovations give you the ability to give your camper a custom feel, but it's important to keep in mind that they also take time and effort to restore.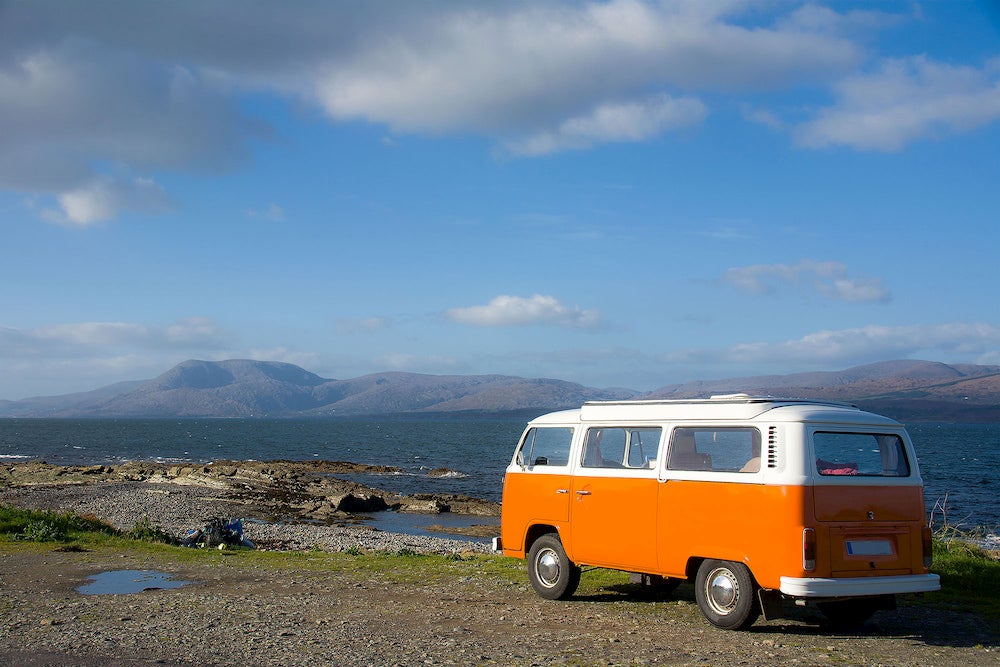 5. Check for any electrical damage
Electrical damage can be a dealbreaker when it comes to buying a vintage camper because to get to the root of the electrical issue, you will typically need to remove all of the interior walls. Unless you're extremely handy, you will most likely have to bring in a professional. That's why it is a good rule of thumb to make sure all the electrical systems are in good working order before making your purchase. It's also a good idea to double check that the propane systems are working properly as well.
6. Fully examine the exterior of the unit
Before purchasing a vintage unit, you'll want to take a look around the exterior of the unit to make sure it is in good shape. Check the panels and glass to make sure there are no cracks. A few dents might not be a dealbreaker, but if the exterior of the camper is in bad shape that means there is a higher chance of leaks down the road.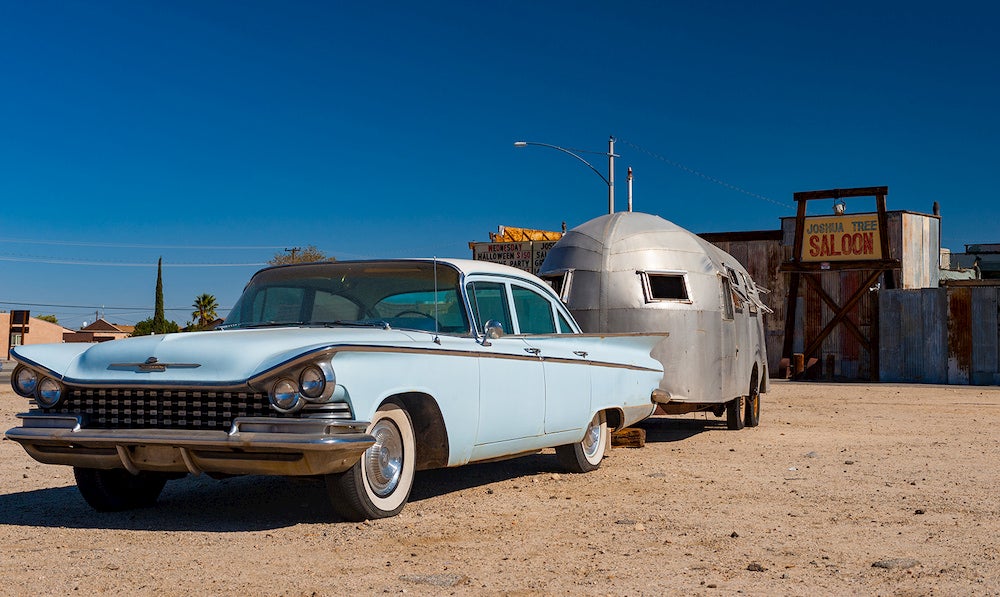 7. Know your towing capacity
It might sound obvious, but if you're planning on buying a towable vintage unit, you need to make sure you have a vehicle that can actually tow your trailer. Vintage campers come in a variety of sizes, lengths, and weights, so you'll need to keep that in mind when starting your search. You will also need to find out the towing capacity required and the weight of the specific unit you're interested in to make sure it's a fit for your current vehicle.
Popular Articles: