Every week we're rounding up camping and outdoor news, along with stories you might have missed from The Dyrt Magazine and around the web. This week, we feature a stunning Hume Lake camping review in California. Will you be featured next?
---
October in the U.S. signals a change in campers' mentality, as the weather turns cool and crisp. While some are eager for camping among colorful foliage, others mourn the last days of summer.
And then for some, October means one thing: Halloween.
An appreciation for the spooky season means opportunities to add another layer of adventure to your fall camping trips, from visiting Halloween attractions like haunted houses and hay rides, to camping at haunted locations across America.
Looking to freak out your friends at your next campfire? Try these spooky campfire stories.
If we haven't scared you away, let's catch up on what you missed from The Dyrt Magazine and around the web this week:
What you Missed from The Dyrt Magazine
Outdoor News + Stories We're Reading
A new report from researchers at the National Park Service finds that National Parks are warming twice as fast as the U.S. overall, a result of the effects of climate change. This is the first comprehensive look at this change in the National Parks. [High Country News]
Mountain goats in Olympic National Park are being relocated after park officials discovered they are too thirsty for urine left from hikers. [Motherboard]
A Border Patrol agent has been fined after his gender-reveal caused a forest fire. [NPR]
From The Dyrt Magazine Archives
Each week we're digging back into The Dyrt Magazine for articles we think you'll love:

How To Plan the Best Fall Camping Trip With Your Kids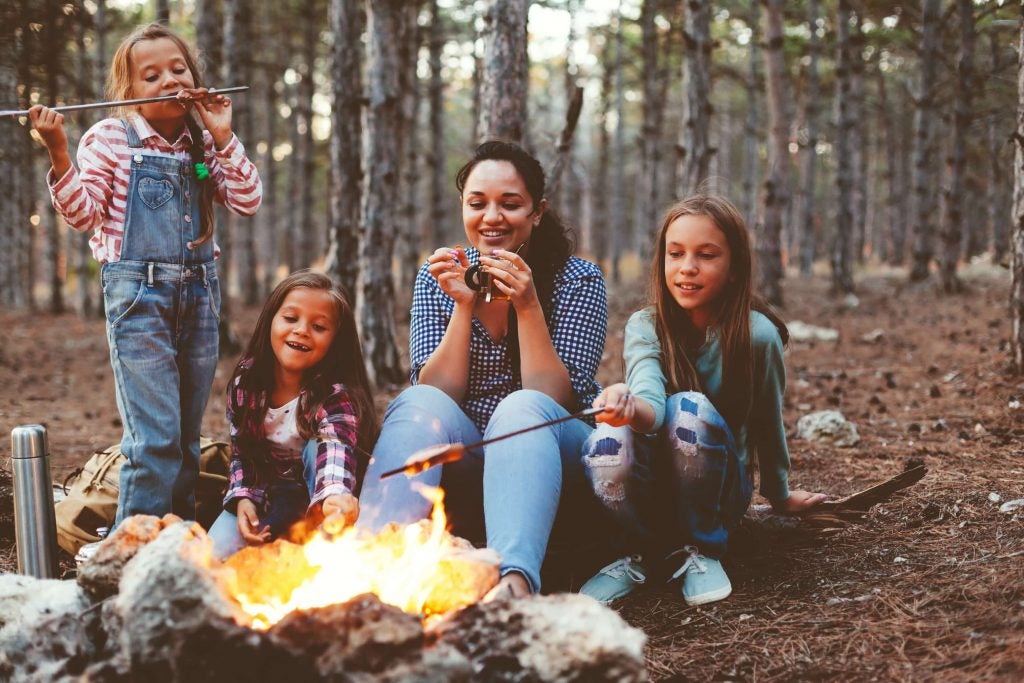 Autumn might possibly be the best time to camp with kids: the campsites are less crowded, less hot and less buggy, and warm campfires at night are that much better.
Read The Article
Campground of the Week: Hume Lake Camping in California
Are you in the mood for panoramic mountain views and access to tranquil waters? You're in luck! A Hume Lake camping trip is the perfect getaway.
"This is a great campground. The sites are easy to get into and park. You usually have a lot of room to yourself. There are lots of trees for shade at camp. The lake is (generally) a short walk from camp. And you can even hike down the lake for 1/2 mile to the Hume Lake Christian Camp, where they have a visitor center, kayaks for rent, and even a general store with lots of food and supply options." – The Dyrt camper Daniel J.
Camp Here
Popular Articles: