It's an inconvenient and often unavoidable truth of life: weekends are too darn short and it's hard to spend more time outdoors.
If you're a 9 to 5-er who's stuck inside for most of the week, Saturday and Sunday are the too-distant days of freedom, when you can hit the trail, the slopes, or the campground, or just sit on your back patio with beer. Yet as soon as you relax into that glorious "me time," it's time to get back to work.
When trying to spend more time outdoors and enjoy the weekend, every hour counts. Here's some advice on how to make the most of them:
Use Your Vacation Days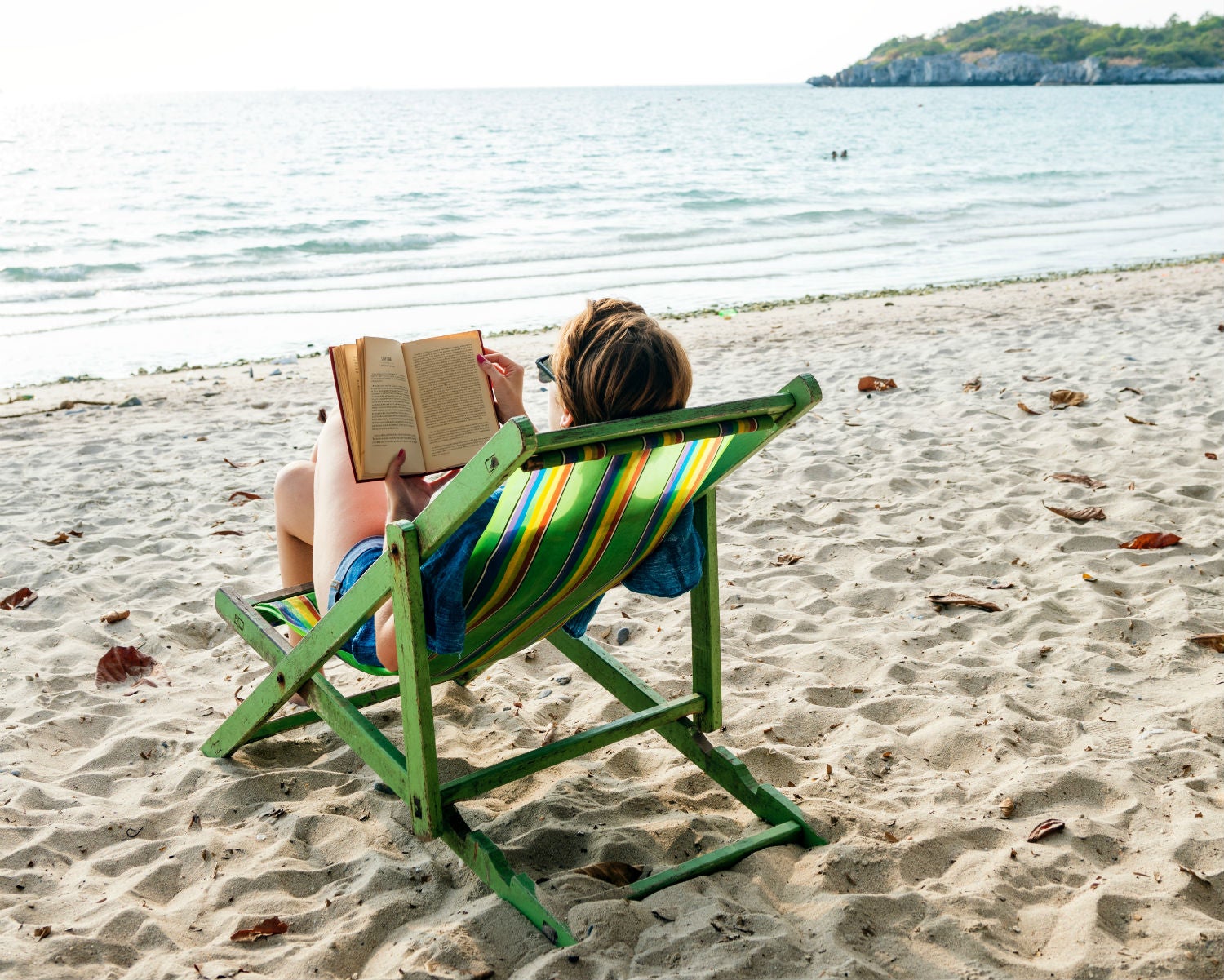 Americans are granted notoriously limited vacation days. Yet still, many of us neglect to use them. A 2017 survey by Glassdoor showed that the average U.S. employee only uses about half of their vacation days.
However, even managers recognize that taking paid time off leads to higher productivity, stronger morale and general health benefits.  So go ahead, take an extra day off to lengthen your weekend camping adventure. It will make you a happier and better employee.
If you're a freelancer or an hourly employee, then you likely don't have the luxury of paid time off. But building your work schedule around some days that are completely work free is even more important. Even if Saturday and Sunday aren't the days that you take off, make sure you block off at least a day that you take to yourself — and get outside! The benefit of not being a salaried employee with paid vacation time is that you can probably make use of off-peak days to spend more time outdoors. The ability to hit the trail or the slopes on a Tuesday instead of a Saturday is a beautiful thing!
Book Those Popular Trips Ahead of Time
Planning your campsite ahead of time can save you some serious headaches and time on your weekend adventure.  If you're looking to reserve a campsite on public land, Recreation.gov is a great resource. Research your campground on The Dyrt to get a feel for which ones require reservations, which ones book quickly, and how soon you reserve them.
Some of the most popular outdoor excursions require even more planning and consideration, but putting the work into securing those plans makes it all even more exciting when they come together.
You can apply for a Half Dome hiking permit in March, and Havasu Falls permits are made available in February. In order to backpack in The Enchantments, you'll need to enter the lottery in February as well. You can find camping reviews for all of these adventures on The Dyrt. These are all tough to book, but so very worth it if you do!
Bring Your Weekend Bag to the Office
If you're not getting away until Saturday morning, the weekend will be over before you've had time to take a full breath of fresh air. Packing your gear on Friday before work, and leaving straight from the office can make all the difference in claiming enough time outside to really relax.
Skip out a little early on Friday (don't tell our boss we said that) and you can reach the campground that night and wake up with a full day to enjoy on Saturday so you can spend more time outdoors!
Embark on Microadventures
If you can't find time for a weekend away, the next best thing is fitting mircoadventures into your week. Microadventures are a great way to get away from your screen after a busy day at work and experience a local, cheap and fun adventure for a few hours. This can range from a long bike-ride in the countryside to a short walk around your neighborhood. Microadventures are a great way to feed your sense of adventure in-between weekend getaways.
Choose Versatile Clothing + Gear

If you're trying to fit some outdoor time into the cracks of your otherwise busy week, or heading straight to the campground from the office on Friday afternoon, versatile clothing can make your life a lot easier. Build a wardrobe that doesn't require constant constume changes.
Here are a few of our favorite versatile clothing options.
Peak to Pub Socks
Having a nice pair of hiking socks is a necessity when looking to spend more time outdoors, but thick socks under work shoes are not usually comfortable. It's clear that WigWam understands this plight as their latest addition "Peak to Pub" socks are made to go from hiking to a night on the town.
Two-in-One Pants

There are endless amounts of shirts that are meant specifically to go from office to outdoors but nice pants that can perform the same way have always been slightly lacking. The creator of Dish and Duer was motivated to find a solution to this problem and created Performance Denim that you can wear in-office or while being active outdoors. The Performance Denim is comfortable, durable and made with COOLMAX fibres that wick away sweat.
A Lightweight Pack
Osprey Exos 48 lightweight pack makes it easy to pack the rest of your gear in a bag that you can store away next to you desk and grab when it's time to hit the trails.
Having apparel that fits any situation saves valuable weekend time and lightens your pack load, leaving your weekend open for less changing and more adventuring.
Popular Articles: