You can take pretty much anything with you on the road these days, including the kitchen sink. But there's one feature that can't be attached to your RV or camper van, and that's a mailbox.
While that does mean no more junk mail, it can also present a conundrum when you need to receive a package or physical mail. The default solution is often to have your mail sent to a friend or family member's address.
For many people this works, as long as you have accommodating friends and family who are willing to store your mail. But over time, it can be inconvenient. What happens if you need something urgently? Or if you don't want to ask someone else to handle your mail for you?
Enter mail forwarding services. These services cater to full-time travelers without a fixed address, making it easy for you to get your mail and packages wherever you are in the U.S.
Once you've got your mail figured out, download The Dyrt Pro to find campgrounds and reviews for offline use. Losing service can be a bummer, but with The Dyrt PRO, offline searches make your trip easy and safe.
How to Forward Mail When You Live on the Road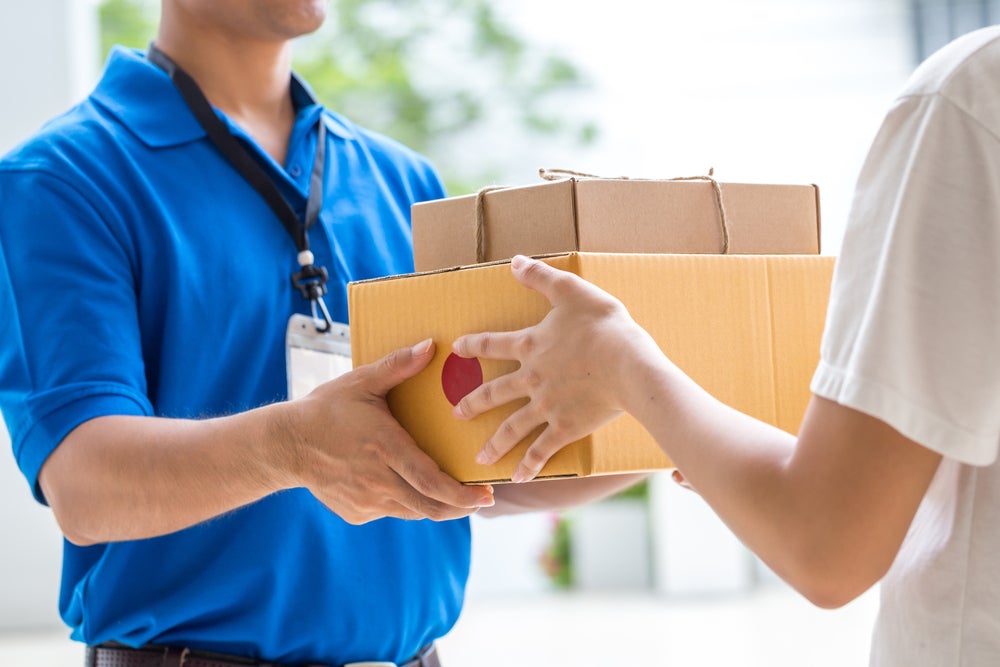 "I used to have mail sent to where I last lived in San Diego, so my friend would get my mail and I would get it when I was back in San Diego. Or, I would have stuff mailed to my parents' house in Ohio… it was tricky but I think I have it sorted with the mailing service designed for full time [travelers]!" — Stacey Powers, full-time traveler of @tincanadventure
How do mail forwarding services work?
Mail forwarding services provide travelers with an individual address, which can then be given out whenever you need to receive mail or packages. The addresses are often based in Texas, South Dakota, and Florida, because these are popular 'domicile states' for full-time travelers.
These states don't charge income tax and make it easy to declare residency, which is why many mail forwarding services use them. However, you can use your mail forwarding address as a mailing address while maintaining residency somewhere else.
The service then holds your mail and forwards it to your location on request or on a regular schedule. You'll have to plan ahead or wait until you're in one place for several days; mail can be forwarded to campgrounds, U.S. post office branches, and residential or business addresses.
This flexibility is what sets mail forwarding services apart from the U.S. Postal Service, which is typically only able to forward your mail to one location for a fixed period of time.
Mail forwarding services may also include mail scanning, where they'll scan the outside of First Class envelopes as new mail is received. These scans are either emailed to you or posted to an online account for you to view. It's an easy way to see if something urgent has arrived; in that case you can either request it to be forwarded or ask that they open and scan the contents for you.
"The Escapees mail service is great. They scan the contents on request and 90% of the time that's all we need. For the cases of things like replacement credit cards, we have to find a "ship to" location and they will bundle up physical mail and ship it however you specify (ground, overnight, etc)." — Darrell and Lily, full time travelers of @blissordie
Mail forwarding services generally charge a monthly or annual fee, which ranges from about $100 to $200 per year. Prices vary by the plan you select and the services included.
You'll also have to pay postage to have mail forwarded, which is taken out of a postage account held with the forwarding service. You can top up the account as required.
There are many mail forwarding services to choose from, like Escapees (membership fee applies), Good Sam Mail Service, US Global Mail, and Dakota Post, so you can shop around for an option with features that suit your travel style.
---
Prepare for your next adventure in your off-road trailer by downloading maps. The Dyrt Pro lets you download maps and campgrounds without cell service. "My alternative to using pro would be to drive back out to cell service".
---
The Pros and Cons of Mail Forwarding Services
Like anything, mail forwarding services have advantages and disadvantages. It really comes down to the type of travel you do, the type of mail you need to manage, and how far in advance you like to plan.
The Pros of Mail Forwarding
Have mail forwarded to wherever you are in the U.S.
Monitor mail as it comes in with mail scanning
Ability to customize your plan based on the type of mail
Many services shred your junk mail as part of the plan
Use the address as a mailing or residential address
The Cons of Mail Forwarding
Additional costs for postage on top of regular service fees
Costs more than using a friend or family member's address
Must complete U.S. Postal Form 1583 and have it notarized before service can start
What about locker services for mail?
It's not always practical to use mail forwarding services as a middle man, which is where secure lockers can come in handy. Amazon Lockers and gopost from the U.S. Postal Service are two options for locker services.
Amazon has over 2,800 lockers at locations around the U.S., like grocery stores and convenience stores. Gopost is still in beta testing phase, so locations are limited. Lockers are free to use, though you'll still have to plan ahead to determine a delivery location.
Amazon lockers can be used as a delivery address when you complete a purchase on amazon.com. You'll receive an email with a PIN unique to your locker, and have three days to pick it up. Need to return something to Amazon? You can arrange to drop the item off at a locker.
The Pros of Locker Services
Access lockers 24/7
Have items shipped directly to your locker
No additional fee to use a locker (shipping fees still apply)
The Cons of Locker Services
Not widely available
Amazon Lockers only for use when shopping on Amazon
Size restrictions for delivery – not suited for large items
Not intended for use with letters or documents
"We also utilize Amazon lockers and shipping to an RV park, which does require some planning in advance as to where we'll be. Especially for glucose and ketone strips that need to be delivered since Lily has prediabetes." — Darrell and Lily, full-time travelers of @blissordie
Hitting the road full time? Between mail forwarding, locker services, shipping to campgrounds, and relying on friends and family, you've got a few options to work with. Even if you don't have a fixed address, you've still got mail.
Popular Articles: