Are you looking for something simple and fun to cook for your next camping breakfast? How does an orange encased orange cinnamon roll sound? This classic campfire recipe is delicious and fun.
Here's what you will need:
Oranges
Pillsbury Grands Orange Flavor Rolls
Tin foil
Campfire
Knife
Spoon
Here's how to make this camping breakfast:
Cut an orange in half and scoop out the orange.
Place a roll inside each half of the empty orange peel.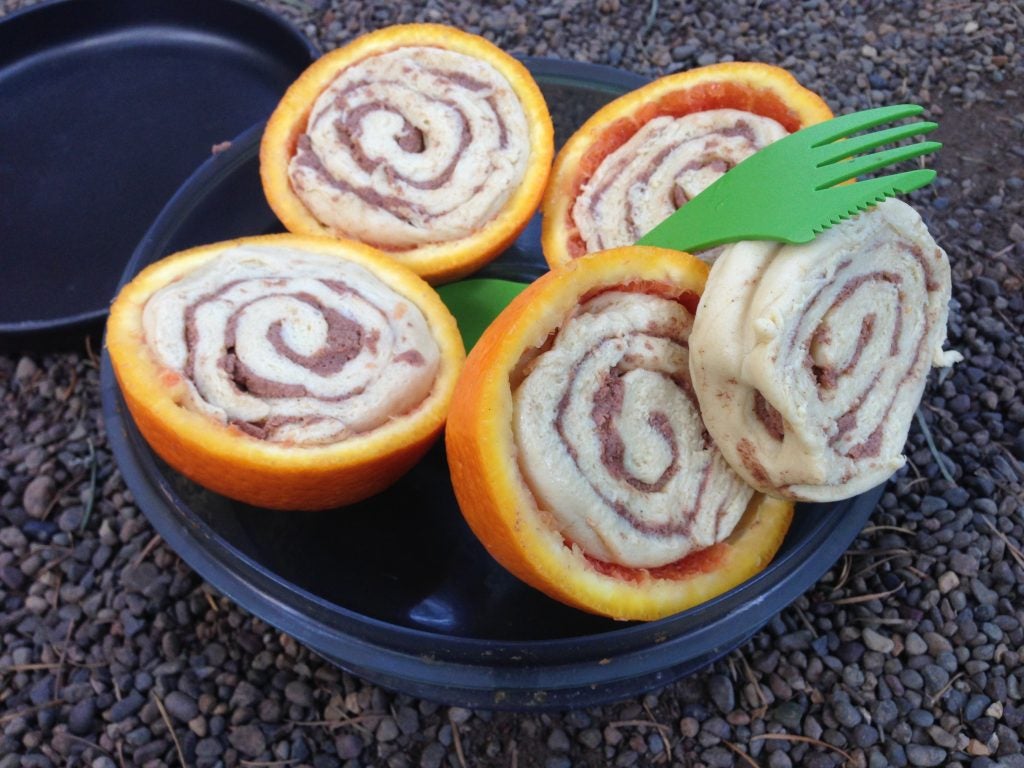 Wrap the orange halves in tinfoil.
Put it over the fire to cook for about ten minutes.
Unpeel tinfoil and separate halves.
Drizzle frosting over top of roll.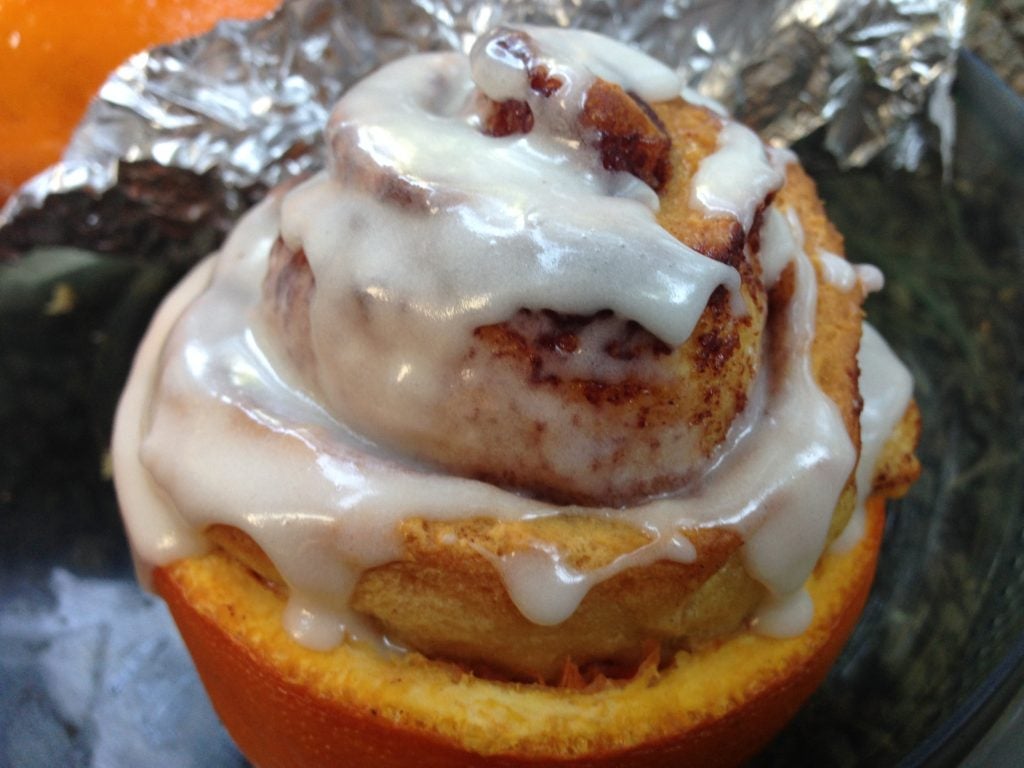 These smell amazing as they are cooking and taste even better. Enjoy!
Have a tip, suggestion or correction for this article? Let us know at editorial@thedyrt.com.
Love camping? Join our Facebook group and pull up a chair at The Dyrt Facebook Campfire!
CAMPING REVIEWS & TIPS
Get all the latest camping updates by subscribing to our newsletter.