Shari and Hutch live on the road in their vintage "canned ham" trailer. They're sharing advice on full-time camping every Thursday, like how to plan their travel expenses for a year on the road!
---
Life on the road gives us more time to focus on the people and the interests that we often neglected during our previous career-driven lives.
These days, we choose to travel more simply, live more sustainably, give back through volunteer work, explore new hobbies, cook great meals, and spend more time with family & friends. And we do it all while making about one fourth of what we made at our university jobs.
Saving Travel Expenses for Travel Experiences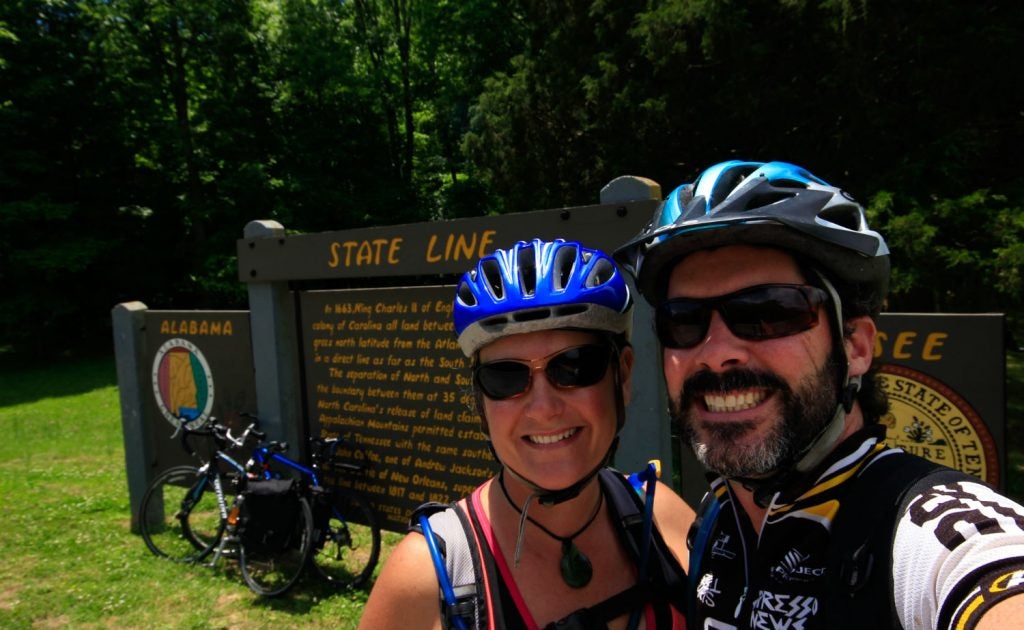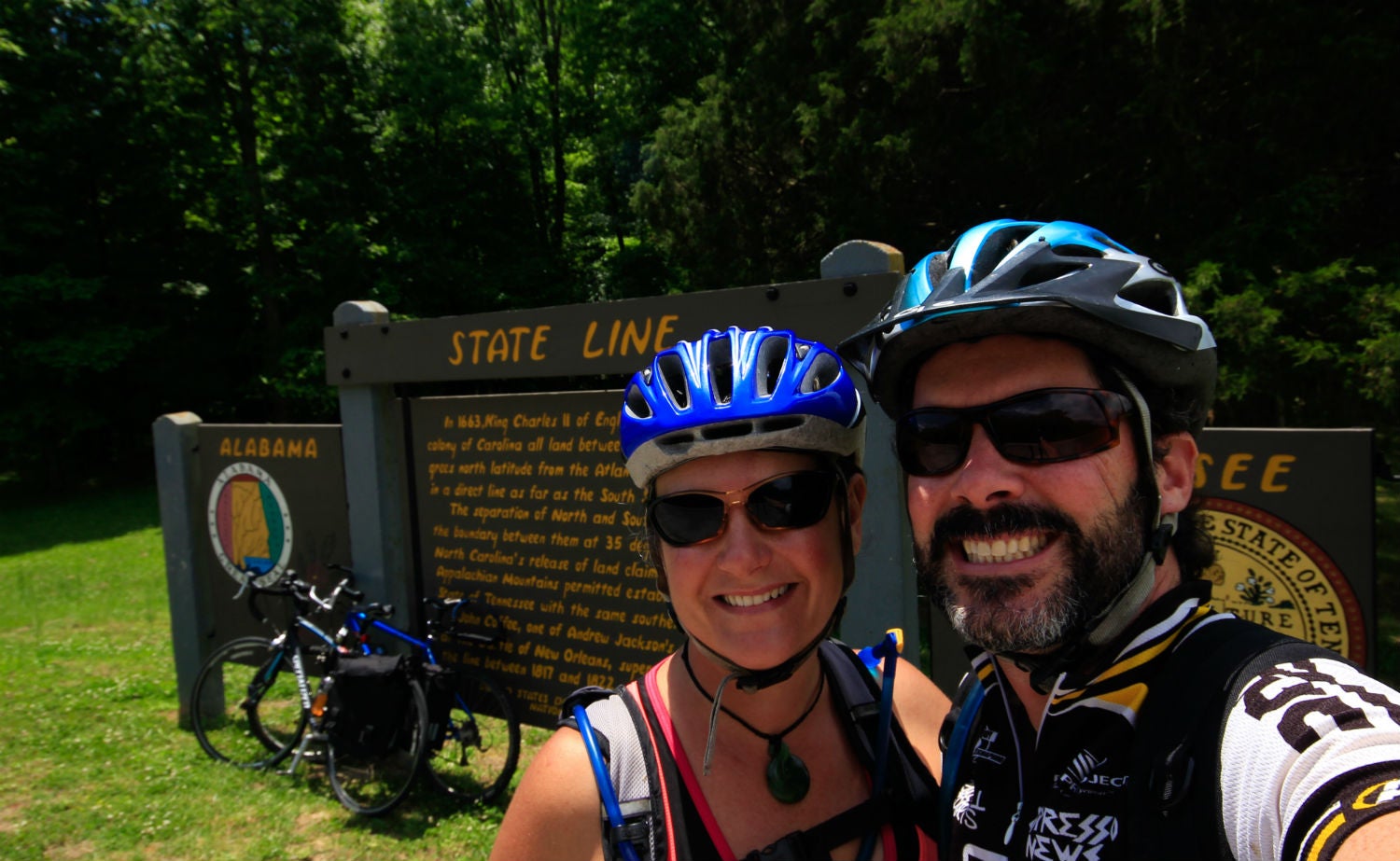 Here's how we minimize our expenses and maximize our free and low-cost travel adventures while living full-time in our vintage trailer.
A Balance of Work and Fun
Eventually, these goals evolved into what we now call our 4-4-4 plan. Each year we spend approximately four months on adventure travel, four months on seasonal work, and four months on volunteer work.
This approach, along with some other money-saving techniques, allows us to live large while also living small. Back when we worked full-time, we usually spent $4,000 per month. Now we can live very comfortably with travel expenses around $1,500 per month (depending on how far we travel) and still stash away plenty for retirement.
Build that Nest Egg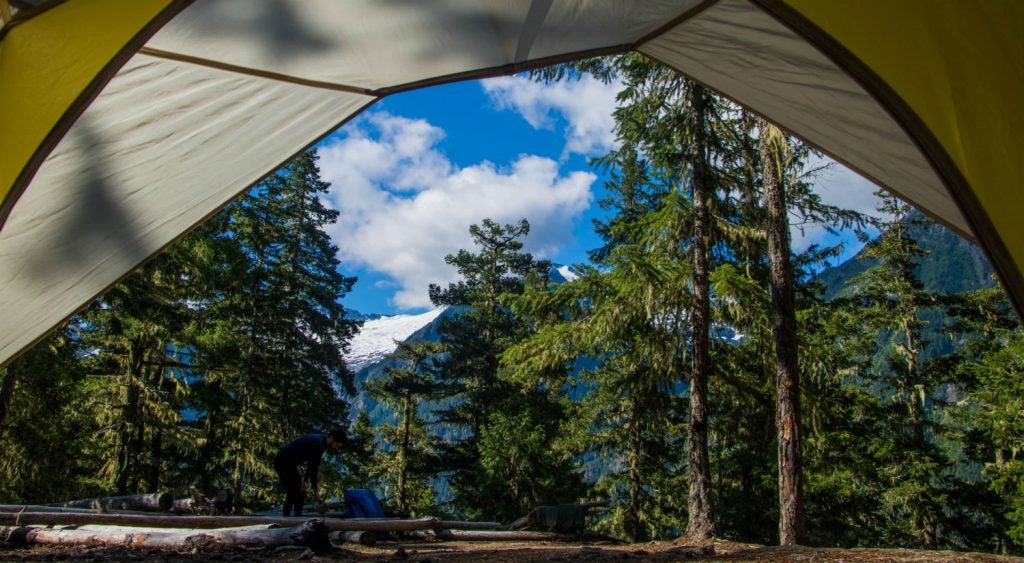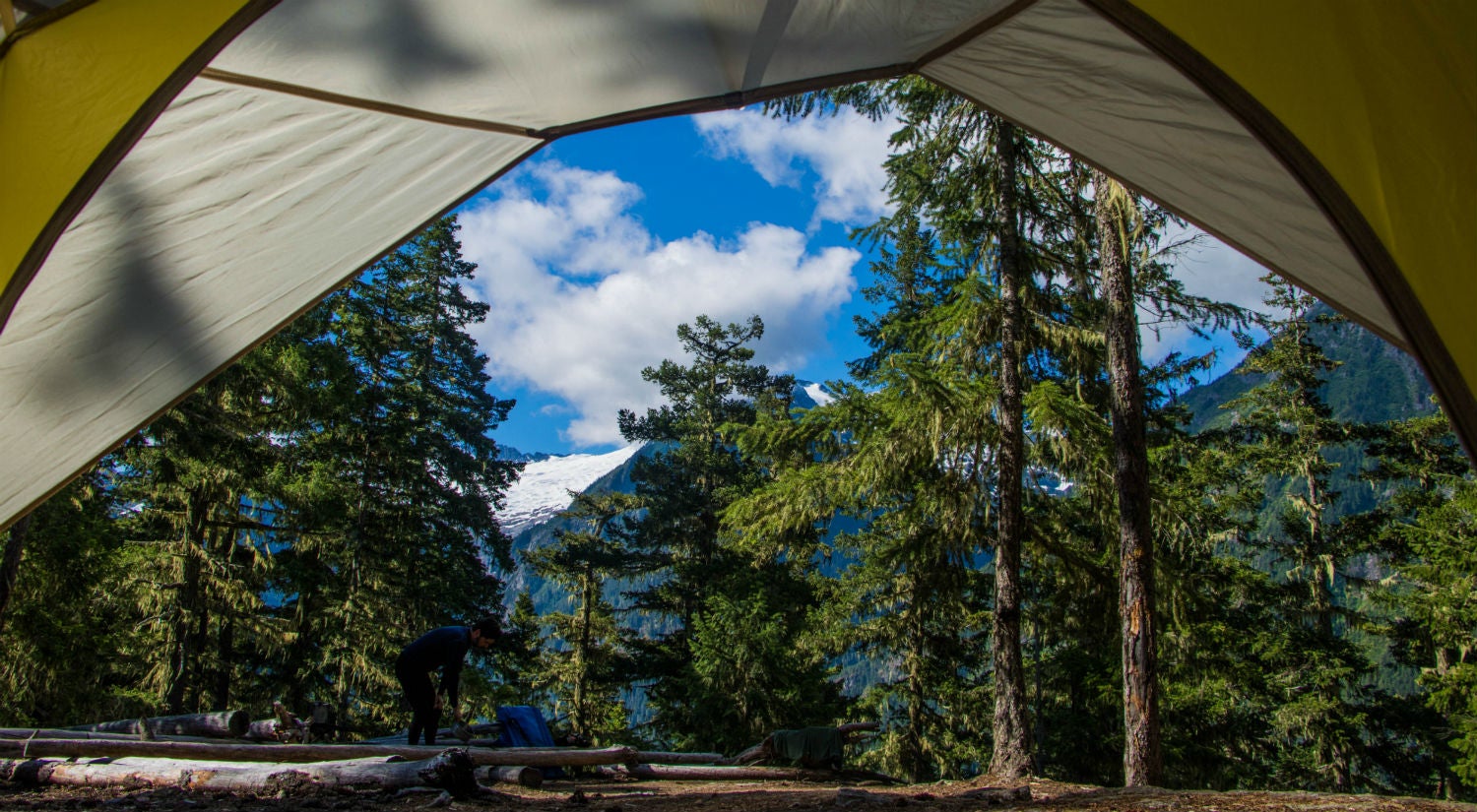 The first way to save money is to get out of debt. There are some good resources to help you consolidate your debt, but knuckling down and just paying it off as aggressively as possible was our approach.
About 4 years prior to our decision to hit the road, we started paying off debt and saving aggressively. We looked at what we wanted to put away each year and drastically cut out unnecessary spending.
Doing these things while we had a larger income trained us to live with less while also growing the rainy-day fund and the confidence that comes along with it.
Saving Money on Lodging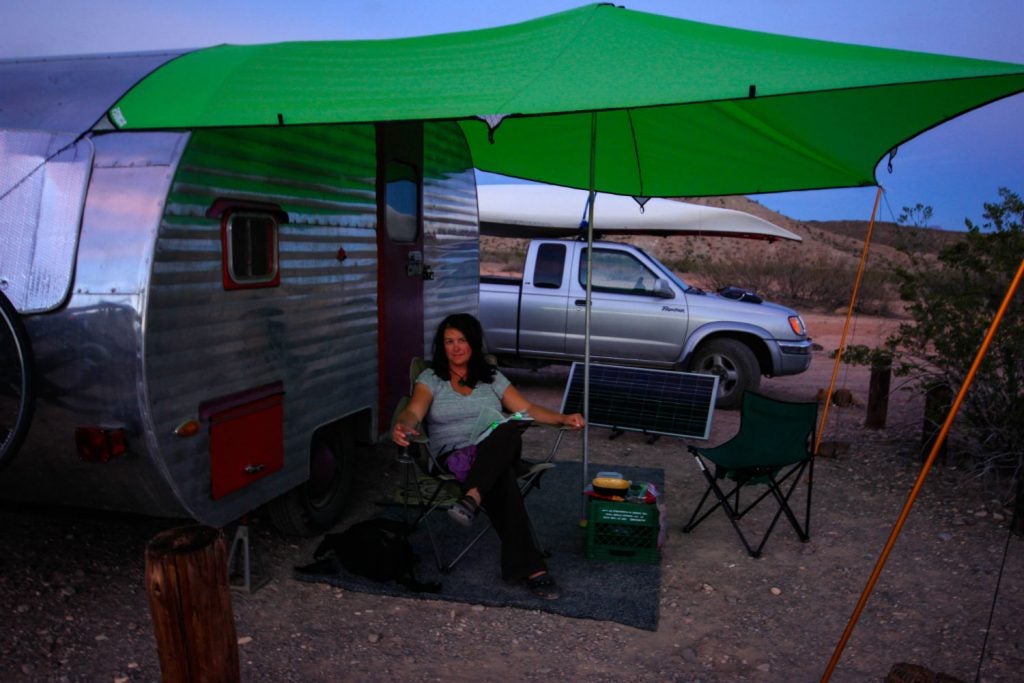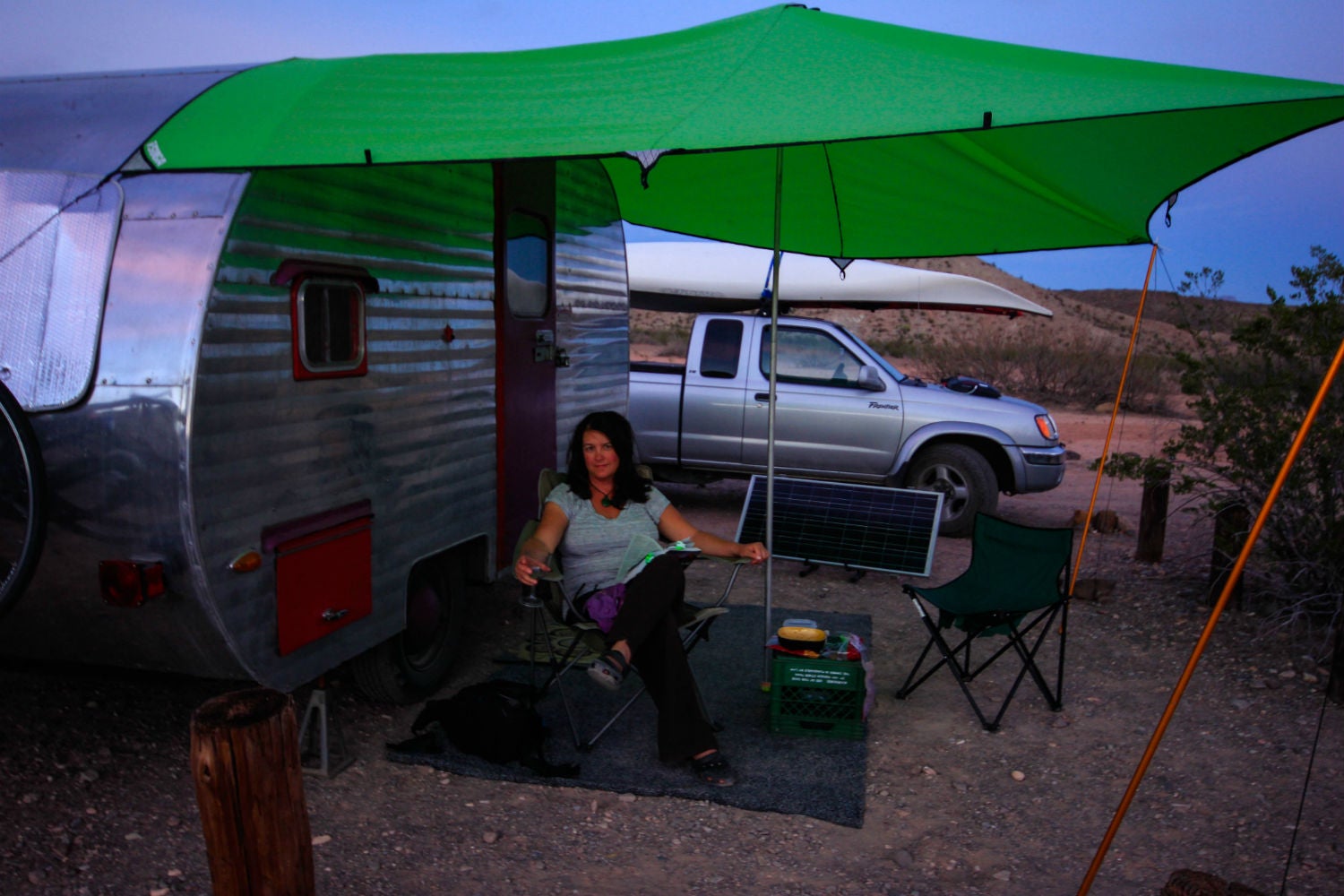 The longest stint we've gone without paying for a single campsite is 10 months! Here's how..
We use the heck out of The Dyrt to find free or low-cost camping (though we happily pay campground fees when needed, as that's what keeps the places we love running).
We boondock in national forests and BLM land quite a bit. We stay in rest stops, truck stops, approved Walmart parking lots, and quiet neighborhoods as we pass through places without campgrounds.
Our camper serves as our basecamp when we want to leave powerlines behind and wander into the wilderness – we love to backpack, bikepack, and sea kayak in remote locations. These experiences can be both epic and almost FREE! (pg. 10)
We find volunteer opportunities which provide us a place to stay for a season and often most of our food. These experiences have ranged from volunteering with the National Park System to working on organic farms to serving in Africa. We've had some amazing experiences, learned a ton, and have met incredible people.
Because our life is wherever we are, we can be at home wherever we may be – even when visiting family and friends. As long as they have a somewhat level-ish place to park our rig, we sleep in our bed, with our pillows, and don't have to bring anything into their space. We often do yard work, pet/baby sit, and help with home improvement projects in exchange for a place to stay. Just make sure your hosts can have RV's parked in their neighborhood as some strictly forbid them – or have them alert the local police that you are a guest.
---
Prepare for your next adventure as a full-time RVer by downloading maps. The Dyrt Pro lets you download maps and campgrounds without cell service. "My alternative to using pro would be to drive back out to cell service".
---
Lowering Energy Usage & Bills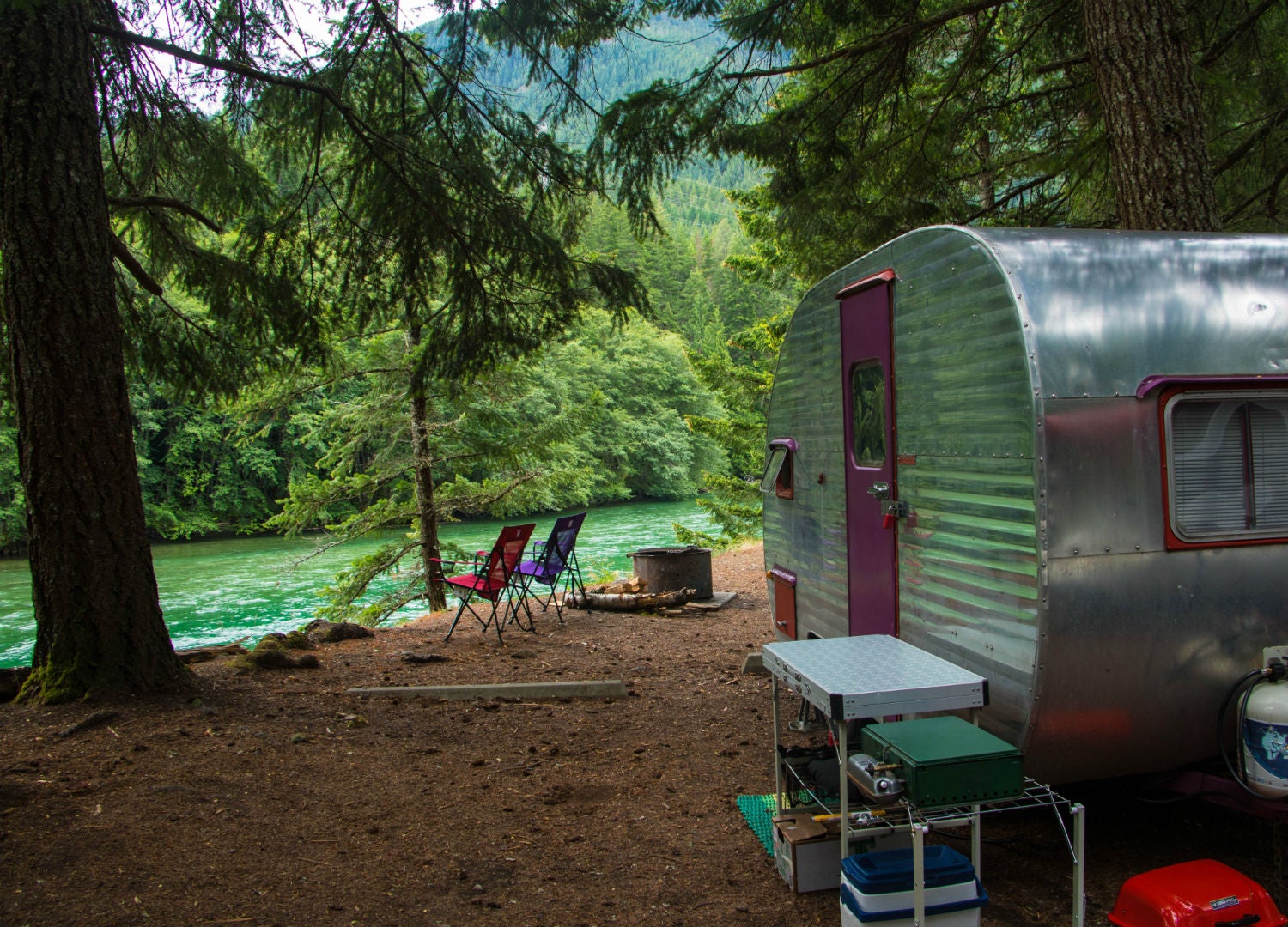 We've saved a lot of travel expenses on campgrounds by using solar power. The typical night's charge for full-hook ups can be anywhere from $35 – $65; no-hookups are usually more like $5 – $25. We also choose to keep our electrical needs simple. A single 100-watt Renogy solar panel and standard deep cycle marine battery runs our LED lights, charges batteries and electronics, and runs the ceiling fan all night long. As a comparison, we used to spend $900 per year, just on electricity for our home.
While traveling, we use the Gas Buddy app to find great deals on fuel. Even if we aren't on empty, we'll fill up if we see a good price.
When we're parked somewhere for a week or a season, we use human-powered travel whenever we can. During our 4 months of volunteer or seasonal work, we often live on-site or within biking/walking distance.
We use propane for heating and cooking and spend less than $150 per year for both. Instead of just exchanging our empty tank for a full one, we have them refilled for ½ the price. In our previous life, we spent $1,500 per year just heating our home.
By working 4 months each year, we can make all that we need to thrive, not just to survive – without depleting our savings.
---
Read More from Full-Time Campers Shari and Hutch: 
The Dyrt is the fastest-growing camping app on web and mobile, with new features being rolled out regularly. If you love the outdoors, discovering ideal spots to pitch your tent, and being part of a rich and active community, then join us.
Popular Articles: