Going hungry in the wild isn't anyone's idea of a good time. But, figuring out camping food can be a challenging task. And, if you camp frequently, hot dogs and bratwurst can get old pretty quickly. What's the trick to a good camping menu? Planning, simplicity and creativity. Here are some helpful tips to help you plan the perfect camping menu:
1. Planning makes perfect
Plan your meals ahead of time. Write down every meal and snack that needs to be covered. After you've shopped and prepped your food, double check your list to make sure you haven't forgotten anything.
2. Mix, chop, mash – before you leave the kitchen
Do all your prep work ahead of time. Chop up the veggies you need for each meal and put them in baggies. Separate each meal into bags to make mealtime on the go easier.
3. Make the first night's dinner simple
Make the first night's dinner simple, especially if you are arriving at your campsite after dark. No one wants to be scrubbing dirty dishes in the dark when they could be sitting around the fire roasting marshmallows, and enjoying that first night under the stars. Choose a meal that doesn't require a lot of dirty dishes. For example, a one pot dish with paper plates, hobo dinners pre-made in tinfoil, premade shish kabobs, hot dogs… Think simple.
4. Go gourmet
Simple doesn't mean boring. One of my favorite camping meals is a grilled steak with a dab of blue cheese on top of it, slightly melted, with a side of grilled asparagus. Basic fine dining!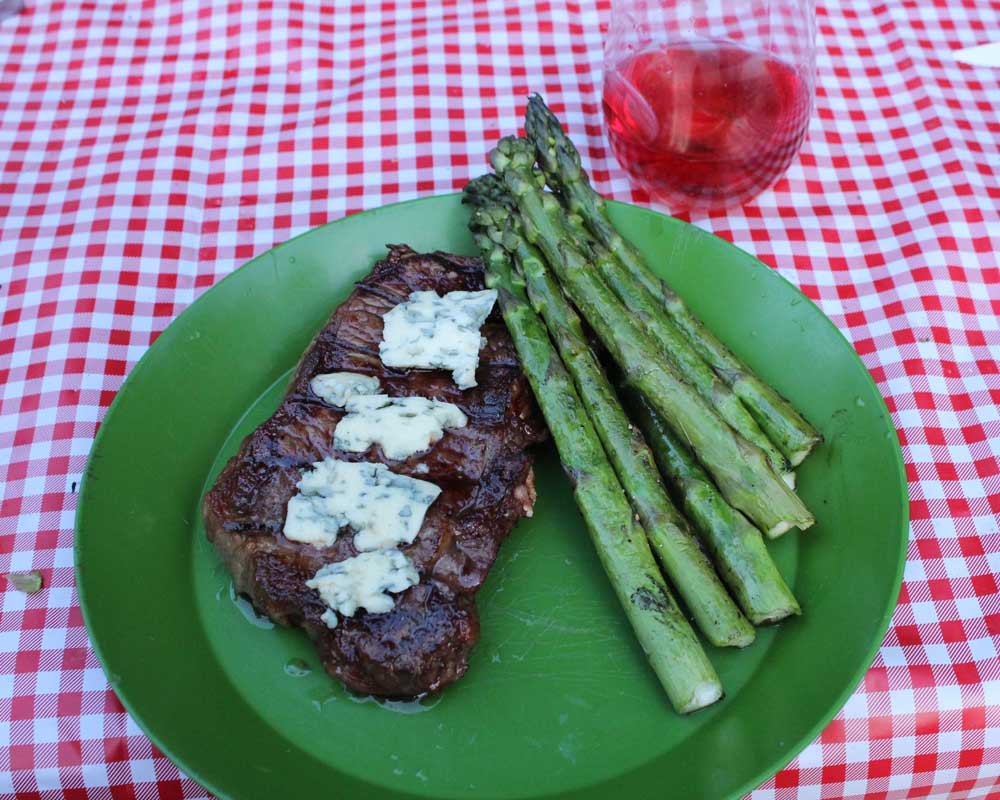 5. Spice it up
Nobody wants to eat bland food, so bring spices. We carry a mini spice kit in our camping gear, using the small containers of spices you can buy at grocery stores. You can also carry your spices in a pill box.
What tips do you have to make camping meals easier?
Popular Articles: