This article about foraging for food is brought to you by our foodie friends at Wild Zora, whose meals-to-go are the perfect thing to pair with your foraged snacks!
---
Foraging for food is the latest trend to sweep the natural cooking movement. With home gardening and vegan food preparation on the rise, it's only natural that curious campers are starting to ask what they can find near their backcountry destinations.
Depending on your location, foraging can be a natural and effective way to find delicious and healthy items to add to a prepared meal. Wild Zora's variety of great-tasting meals are the perfect testing ground for your foraged food recipes. Add a few foraged mushrooms to your Bedrock Beef Chili or a handful of freshly picked berries to your Butte Cacao Banana, or even some wild nuts to your Cliffside Coconut Berry to provide a little something extra in your next Wild Zora meal. With the basic foraging tips outlined below, you'll go from a backcountry snacker to a natural foods guru in time for your next outdoor foodie excursion.
It should be noted that while foraging is a fun and popular activity, it's extremely important to understand the basics of foraging for your food prior to foraging, particularly if you intend to consume it raw. In the wilderness, the difference between something as small as a horizontal and vertical marking on a seed or mushroom can mean the difference between a healthy addition to your meal or a dangerous toxin.
The Basics of Foraging for Food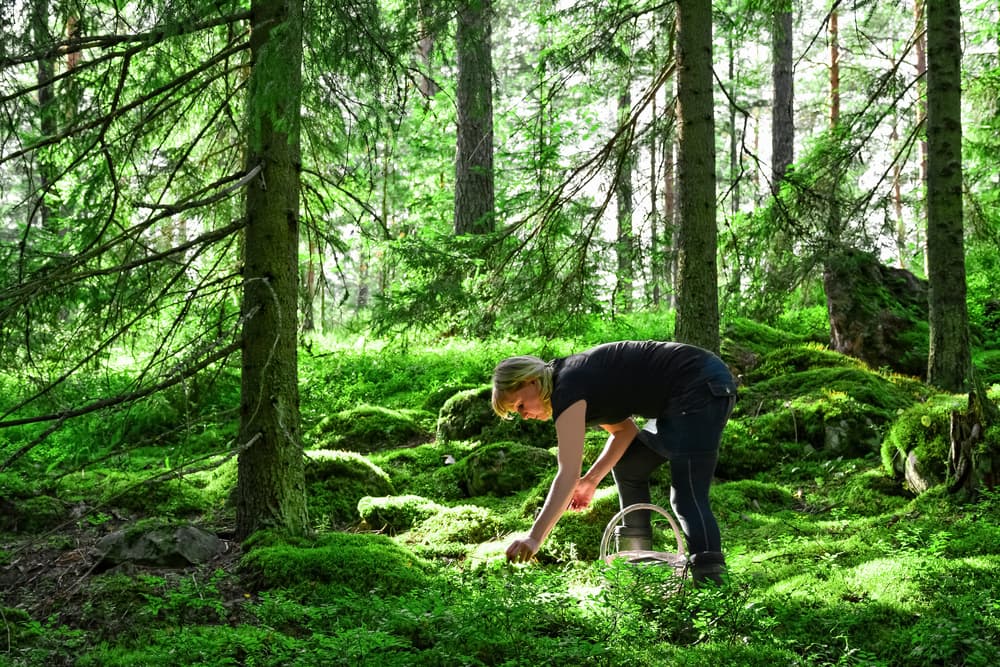 As with every outdoor activity, it's critical to do your research. This is not meant to be a comprehensive guide to foraging. It's important to look into safety precautions and develop a confident understanding of how to identify certain foods before you embark on your foraging adventure.
Start With High-Level Research
Foraging as a practice has been around for centuries, but the newest wave of foraging takes into account the current environmental intricacies that impact the art of foraging itself. To delve into your research, there are several resources to work with, including guide books, blogs, and podcasts.
Popular Foraging Blogs:
Popular Foraging Podcasts:
ReWild Yourself (Episode "Foraging Wild Foods" with Sam Thayer goes into best foraging practices)
Good Life Revival (Episode 15 covers "A Beginner's Guide to Foraging")
Familiarize Yourself With Local Research
Once you've done your high-level research, you'll need to spend time studying your specific region, with an emphasis on the types of foods you're interested in finding. For most campers, this probably means mushrooms, fruits, nuts, and other delicious foods that could easily be added to complete a meal, or to spice up one of Wild Zora's paleo meals. We recommend starting your regional research by finding a local expert, though if you can't find one that's accessible, start by watching videos of foragers in your area.
Regional foraging research should help you to determine the appropriate locations, seasons, and types of edibles you'll encounter. Avoid going into the field until you've conducted in-depth study of maps, specific locations where you're likely to find what you're looking for, and details for accessing these areas.
This should also be the phase during which you identify the names and appearances of the specific items you'll be foraging. Though not the same as seeing it in the wild, becoming familiar with the appearance of wild edibles is vital to becoming a successful at foraging for food.
Embark on Your First Forage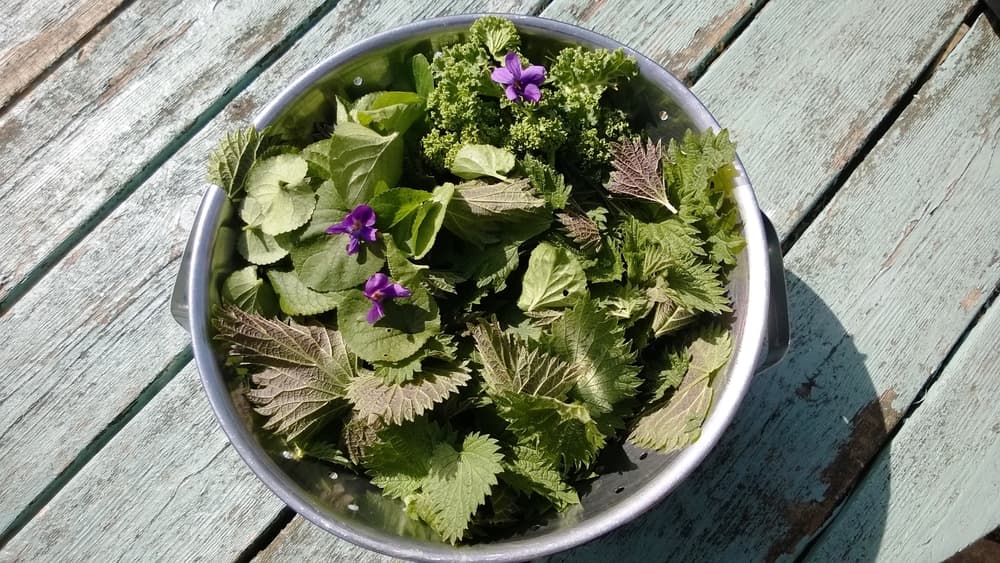 After research is completed, it's time to head into the field for a test run! If you've successfully found yourself a mentor during the research process, it's easiest to go to an area they're familiar with, so that you can work with them directly to identify your basic foods.
If you haven't found an expert to rely on, be EXTREMELY cautious on your first foraging journey. Take a guidebook with you, and work only to identify a few different types of plants, rather than all of the ones you're interested in at once. We recommend taking the pressure off of your first time by refraining from consuming what you find. Instead, just trying to positively identify it.
Continue Your Studies
Plants change with the seasons, and knowing what to identify and when can help you to successfully forage the appropriate plants at the perfect time of year. To become an expert at foraging for food, you'll want to continue your research throughout the year.
8 Additional Tips for Your First Time Foraging:
Only eat what you can identify: Unless you're 100% certain it's an edible plant you've just picked, don't risk including it in your next meal.
Patient research = successful foraging: Seriously. If you think you've studied enough, study some more.
Eat only tiny amounts of plants you find (particularly mushrooms): Even edible mushrooms can irritate certain stomachs. By only eating tiny amounts of your foraged foods, you can avoid extreme adverse reactions.
Check all foraged foods for insects: Once you've identified something foragable, make sure you double check for traces of insects. No one wants a spider in their soup!
Cook your mushrooms: We get it. Eating your foraged food raw might make you feel more like the wild one you were meant to be, but it's safest to cook your foraged mushrooms.
Be wary: We want everyone to be a confident forager, but not too confident. When it comes to finding the perfect foraged additions to your tasty camping food, cautiousness is your best asset (your guide book, too).
Avoid foraging near roads or polluted water sources: This should be obvious, but it's best to only forage in areas you know are devoid of possible pollutants, such as chemicals from vehicle pollution, herbicides, or heavy metals in the water.
When In doubt, ask permission: If you're unsure of the laws around foraging in specific areas, ask the appropriate parties for permission prior to entering an area you think might contain edibles. This especially applies to folks attempting to forage on private property, or in federally designated wilderness areas, where there may be specific protections around what may and may not be picked.
A Note on Sustainability
Although foraging for food generally goes hand in hand with environmentalism, remember to exercise Leave No Trace practices everywhere you forage, and only pick what you need and what you know you will use. If you spot something rare or protected, refrain from picking it, no matter how delicious it might be in your Caldera Chicken Curry.
When done safely and with the help of experts, foraging can be an ultra-satisfying way to enjoy the backcountry. While providing vital nutrients to add to your all natural Wild Zora meals, it can also stimulate your brain and sense of physical wellness by connecting your body to the physical earth.
Stay wild, friends!
---
This article was brought to you by Wild Zora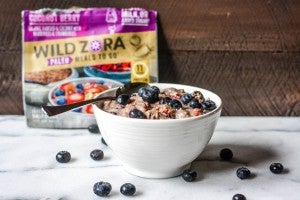 Wild Zora's paleo meals to go are the perfect thing to pack on your next foraging run!
Popular Articles: